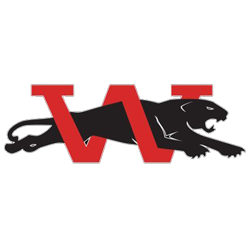 Westmoore Jaguars
Oklahoma City, OK 73170
Football
Boys Basketball
Girls Basketball
Baseball
Slow Pitch
Fastpitch
Boys Soccer
Girls Soccer
2017-2018 Football Schedule
Record: 2-1 | Rank: 9
vs Jenks
11/1
7PM
@ Norman
10/26
7PM
vs Edmond Santa Fe
10/18
7PM
vs Yukon
10/12
7PM
@ Broken Arrow
10/5
7PM
vs Edmond Memorial
9/27
7PM
@ Enid
9/21
7PM
@ Mustang
L
21-14
9/14
vs Southmoore
W
41-20
9/7
@ Moore
W
6-35
8/31
|

Ben Johnson
Coach Turney got tired of Old Man Swisher's winning ways every week, so he did something about it. Randy dropped off a 15-4 mark in Week 2, one game better than Swisher. Whitt wasn't too far off with a 12-7 record, and then there was yours truly rounding out the pack with a disgraceful 11-8 week of picks. Unacceptable. Just have to be better -- no two ways about it.
Week 2 picks - Turney 15-4 | Swisher 14-5 | Whitt 12-7 | Ben 11-8
Overall - Swisher 40-19 | Turney 28-21 | Ben 35-24 | Whitt 33-26

Without further ado, here the Week 3 picks:

Cascia Hall at Millwood

Michael Swisher: Millwood 28, Cascia Hall 7

Ben Johnson: Millwood 20, Cascia Hall 12

Whitt Carter: Millwood 34, Cascia Hall 21

Randy Turney: Millwood 34, Cascia Hall 21

Bethany at Kingfisher

Michael Swisher: Bethany 30, Kingfisher 13

Ben Johnson: Bethany 29, Kingfisher 22

Whitt Carter: Bethany 27, Kingfisher 20

Randy Turney: Bethany 20, Kingfisher 14


Metro Christian at Holland Hall

Michael Swisher: Metro Christian 28, Holland Hall 26

Ben Johnson: Holland Hall 25, Metro Christian 24

Whitt Carter: Holland Hall 31, Metro Christian 21

Randy Turney: Holland Hall 35, Metro Christian 21


Crescent at Cashion

Michael Swisher: Cashion 23, Crescent 20

Ben Johnson: Cashion 37, Crescent 22

Whitt Carter: Cashion 35, Crescent 30

Randy Turney: Cashion 28, Crescent 21


Alex at Davenport

Michael Swisher: Davenport 31, Alex 24

Ben Johnson: Davenport 44, Alex 20

Whitt Carter: Davenport 32, Alex 22

Randy Turney: Davenport 42, Alex 34



Rejoice Christian at Haskell

Michael Swisher: Rejoice Christian 34, Haskell 7

Ben Johnson: Rejoice Christian 24, Haskell 19

Whitt Carter: Rejoice Christian 42, Haskell 32

Randy Turney: Rejoice Christian 31, Haskell 20



Choctaw at Putnam City North

Michael Swisher: PC North 24, Choctaw 14

Ben Johnson: Choctaw 28, PC North 20

Whitt Carter: Choctaw 31, PC North 18

Randy Turney: Choctaw 34, PC North 20

Del City at Bartlesville

Michael Swisher: Del City 34, Bartlesville 31

Ben Johnson: Del City 45, Bartlesville 34

Whitt Carter: Del City 41, Bartlesville 14

Randy Turney: Del City 28, Bartlesville 13



Duncan at Ada

Michael Swisher: Ada 18, Duncan 15

Ben Johnson: Duncan 22, Ada 20

Whitt Carter: Ada 21, Duncan 20

Randy Turney: Duncan 21, Ada 14



Piedmont at Noble

Michael Swisher: Noble 28, Piedmont 23

Ben Johnson: Piedmont 20, Noble 18

Whitt Carter: Noble 24, Piedmont 17

Randy Turney: Piedmont 20, Noble 14



Lawton MacArthur at Clinton

Michael Swisher: Lawton Mac 30, Clinton 20

Ben Johnson: Lawton Mac 31, Clinton 27

Whitt Carter: Lawton Mac 24, Clinton 20

Randy Turney: Lawton Mac 31, Clinton 14



Westmoore at Mustang

Michael Swisher: Westmoore 29, Mustang 25

Ben Johnson: Westmoore 33, Mustang 21

Whitt Carter: Mustang 22, Westmoore 18

Randy Turney: Mustang 24, Westmoore 20



Catoosa at Coweta

Michael Swisher: Catoosa 19, Coweta 12

Ben Johnson: Coweta 35, Catoosa 31

Whitt Carter: Coweta 34, Catoosa 28

Randy Turney: Catoosa 18, Coweta 12



Barnsdall at Hominy

Michael Swisher: Hominy 31, Barnsdall 20

Ben Johnson: Hominy 39, Barnsdall 35

Whitt Carter: Hominy 30, Barnsdall 23

Randy Turney: Hominy 34, Barnsdall 14


Let us know what you think. Tweet your predictions to us at @Skordle.
|

Ben Johnson
Week 3 is upon us. I'd be lying if I said there were a lot of stellar games. But there are some solid matchups here and there.
Here are this week's top 10 games:
1. 3A No. 5 Cascia Hall (2-0) at 2A No. 1 Millwood (2-0): This is becoming a mainstay in the non-district landscape. Millwood owns a 3-2 edge in the matchup, which was a title game showdown in 2001. Since then, they've met every year since 2014 with Millwood winning the last two.

2. 4A No. 5 Bethany (2-0) at 3A No. 9 Kingfisher (1-1): Former district mates earlier this decade, but now they're meeting for the fifth straight season. Bethany won last year's matchup, 30-13.

3. 2A No. 9 Metro Christian (2-0) at 2A No. 6 Holland Hall (1-1): Metro Christian running back Ryan Johnson against Holland Hall's defense should be one entertaining chess match. The two teams have split two games in the past two seasons with Holland Hall winning 45-14 last year.

4. Crescent (2-1) at A No. 2 Cashion (3-0): Cashion's track record against Crescent is remarkably successful. Since 2008, the Wildats have won nine of the 10 games between the two; the only slip-up was last season when Crescent won 54-14 in District A-5 action on its way to a state runner-up finish later in the year. Now they shift their district game to A-3, and it'll be Cashion's defense -- which has only allowed 12 points in three games -- against Crescent's offense, led by quarterback Hunter Bowers. Oh, and Skordle will be there for all the fun.

5. B No. 4 Alex (2-0) at B No. 2 Davenport (2-0): Davenport has been busy doing Davenport things in its first two games of the season, blowing out both Weleetka and Wetumka. Now, though, comes a top-10 clash with Alex, which has hammered both Laverne and Central Marlow. Davenport won last year's game against Alex, 26-16, and it leads in the series, 4-1.

6. A No. 6 Rejoice Christian (2-0) at Haskell (2-0): First time these teams are squaring off, and Haskell quarterback Tayden Lucero against Rejoice Christian's defense will be vastly compelling.

7. 6AII No. 7 Choctaw (2-0) at 6AI No. 9 Putnam City North (2-0): PC North enters on the heels of sweeping through its fellow Putnam City cohorts, and it did so by only allowing six points in two games. Meanwhile, Choctaw is unbeaten after taking down Lawton Eisenhower last week. This series has belonged to PC North over the years (18-4), but Choctaw picked up a 42-14 win over PC North last season.

8. 6AII No. 5 Del City (1-1) at Bartlesville (1-1): First time these two are ever seeing each other, and the Bruins will have their hands full with Del City quarterback Quinlan Ganther. But the same goes for the Eagles' defense when Bartleville's DeAndre Young touches the ball. The senior tailback rushed for almost 300 yards against Collinsville last week.

9. 5A No. 9 Duncan (2-0) at Ada (1-1): Javion Dangerfield, a Week 2 player of the week candidate, has been a weapon all over the field for the Demons in their unbeaten start to this point. Meanwhile, Ada rebounded nicely with a win over Noble after a season-opening loss to Ardmore.

10. 5A No. 10 Piedmont (1-1) at Noble (1-1): These two started squaring off in 2014, and they've met every year since. Not once has it gone Piedmont's way. Noble's wins over Piedmont in 2016 and 2017 were by a combined 15 points.


Honorable mention
Lawton MacArthur at Clinton: Highlanders are 6-0 against Clinton since 1972.

Westmoore at Mustang: Westmore leads 12-5 in the series, including a 55-42 win in the most recently showdown in 2011.

Catoosa at Coweta: Catoosa beat Coweta 19-0 last season to stop a seven-game losing streak against the Tigers.

Barnsdall at Hominy: Two Osage County rivals with Hominy owning a 15-0 record against Barnsdall since 2000.



So who wins all the matchups? Check back for our weekly picks on Thursday.
|

Ben Johnson
Here's the top 10 in each class heading into Week 1.
Class 6AI
1. Broken Arrow (3) - 1-0
2. Owasso (2) - 1-0
3. Jenks (3) - 1-0
4. Union (4) - 0-1
5. Norman North (5) - 0-0
6. Mustang (6) - 0-0
7. Westmoore (7) - 0-0
8. Norman (8) - 0-0
9. Edmond Santa Fe (9) - 0-0
10. Yukon (10) - 1-0
Class 6AII
1. Booker T. Washington (1) - 0-1
2. Midwest City (2) - 1-0
3. Stillwater (3) - 0-0
4. Bixby (4) - 0-1
5. Lawton (5) - 0-0
6. Del City (6) - 0-0
7. Putnam City (7) - 0-0
8. Sand Springs (8) - 0-0
9. Muskogee (9) - 0-0
10. Shawnee (10) - 0-1
Class 5A
1. Carl Albert (1) - 0-0
2. Bishop McGuinness (2) - 0-0
3. Coweta (3) - 0-0
4. Ardmore (4) 0-0