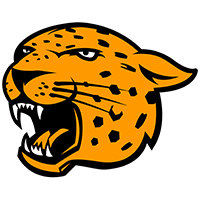 Lindsay Leopards
Lindsay, OK 73052
Football
Boys Basketball
Girls Basketball
Baseball
Slow Pitch
Fastpitch
2017-2018 Football Schedule
Record: 1-2 | Unranked
@ Kingston
11/2
7:30PM
@ Dickson
10/26
7PM
vs Comanche
10/18
7:30PM
vs Coalgate
10/12
7:30PM
@ Marietta
10/5
7PM
vs Davis
9/28
7:30PM
@ Tishomingo
W
12-43
9/20
vs Bridge Creek
W
43-14
9/7
vs Purcell
L
6-30
8/31
@ Pauls Valley
L
19-18
8/24
|

Ben Johnson
Wardogs win in Gardner's debut
It took 17 years, but a Miami coach won his coaching debut on Friday night. Zach Gardner, at the helm in Miami after going 96-32 in 11 season at Afton, guided the Wardogs to a 24-10 victory over Claremore Sequoyah.
Shawn Booth was the last Miami coach to win in his debut back in 2001.
"Sure everyone wants to win each week, but as a staff we knew it was crucial to win early," Gardner said. "We have had these kids grinding since June. This just shows their efforts are paying off."
Miami and Claremore Sequoyah were tied a 10 at halftime, but the Wardogs' Gavin Payton found Jordan Freeman for a 21-yard touchdown pass with 6:03 left in the third quarter.
Caden Folks punctuated Miami's scoring with a 2-yard touchdown run in the fourth quarter. Folks, Payton and Freeman combined to rush for 192 yards and two touchdowns.
"Our skill guys played very well throughout the night," Gardner said. "I strongly felt we were winning in the trenches through the way our kids took over in the second half."
Miami will host Jay on Friday night, and Claremore Sequoyah will be at Hilldale.
Guthrie wins big
Guthrie's defense made life miserable for Enid in the Bluejays' 57-19 rout at D. Bruce Selby Stadium on Friday night.
Guthrie jumped out in front early on Campbell Leach's 46-yard fumble return for a touchdown. Then Cale Coffman cashed in a 70-yard fumble return for a score, after Leach stripped Enid's Will Phillips of the ball.
Leading the way for Guthrie (1-0) was strong safety J.D. Coonfield, who had a 74-yard interception return for a touchdown to go along with one sack, one tackle for loss, two pass break-ups and 16 tackles.
On offense, Brody Hinkle had six catches for 121 yards and a touchdown for Guthrie.
"Good team win," Guthrie coach Kelly Beeby said. "But you can't read too much into week zero non-district games."
Riggs, Trojans take down Bixby
Keith Riggs became the second Jenks head coach to lead the Trojans since 1996. After Allan Trimble's 22-year run of going 251-42, Riggs took over for his mentor and led Class 6A No. 4 Jenks to a 28-14 victory over Bixby at Lee Snider Stadium.
The Trojans (1-0), who started 0-4 last season, scored the game's first two touchdowns on a 65-yard score by Dreysen Watters and a 25-yard TD strike from Ian Corwin to Braden Phipps.
Bixby (0-1) answered with Mason Williams' 34-yard touchdown pass to Cade Cavender, and the Spartans were with 14-7 at halftime.
But Jenks struck again for two more score to increase its lead in the second half.
Noah Hernandez had a 15-yard touchdown run in the third quarter, and he followed with a 13-yard TD scamper in the fourth.
Bixby's final score came on Williams' 17-yard TD strike to Cavender.
Watters and Hernandez combined for 163 yards on 25 carries for the Trojans.
Pirates double up El Reno
Poteau and El Reno were in desperate need of a game to fill out their 2018 schedule. And just like that, a matchup was born.
Turns out, Class 4A No. 3 Poteau benefited the most with a 38-19 victory over El Reno at Costner Stadium.
"We both had scheduling issues and we both needed a game so I said what the heck, might as well play," Poteau coach Forrest Mazey said. "I would rather do that then play nine games."
The Pirates (1-0) claimed a victory thanks to quarterback Jace Pitchford going 13 of 24 for 259 yards and three touchdowns. He had touchdown throws of 62, 37 and 17 yards to Todd Mattox, Easton Francis and Cameron Duncan, respectively.
"I think our kids found a way to win with guts," Mazey said. "We didn't play great in all facets of the game, but they found a way to get it done when it counted."
Poteau made El Reno (0-1) pay by forcing three Indian turnovers on fumbles.
"Very impressive," Mazey said of his defense. "They always have a good game plan, and they did a great job executing it."
Sirleaf, Conquerors coast past McLain
Josh Sirleaf knows how work. Victory Christian coach Dub Maddox can easily verify that.
Sirleaf, a senior wideout for Victory Christian, caught three passes for 185 yards and two touchdowns in the Conquerors' 52-6 win over McLain on Friday night.
"Josh showed up every day in the summer for workouts, and then went to work every day with his family landscaping and cleaning business," Maddox said of Sirleaf, who also recorded three interceptions on defense. "He knows how to work and that carries over on the football field. He's pound for pound one of the strongest players I have coached."
With 10 seconds left in the first quarter, Sirleaf scored Victory Christan's first touchdown on a 54-yard pass from Garrett Williams. Sirleaf would later score on a touchdown grab of 98 yards late in the second quarter.
Williams finished with 355 yards and five touchdowns while completing 7 of 11 passes.
"Have a week zero game can pose some challenges with losing an extra week of practice," Maddox said. "I thought our players handled it well."
The victory is Maddox's first after he left his offensive coordinator job at Jenks to replace Ron Smith in south Tulsa.
"I never focused on that going into the game," Maddox said of getting his first head-coaching victory. "I was just excited to see some of our hard work and preparation come to life on the field."
Pauls Valley prevails
With time running down, Pauls Valley's Tyce Davidson came up with an interception to secure the Panthers' 19-18 win over Lindsay on Friday.
The win was Pauls Valley's first under first-year head coach Dusty Raper.
Quarterback Jack Grimmett paced Pauls Valley's offense with 28 carries for 205 yards and a touchdown. The Panthers rushed for 329 yards as a team on 56 carries.
The Panthers' other two touchdowns were courtesy of runs by Jacob McElhaney.
Pauls Valley was forced to punt with a minute left in the game, but Lindsay picked up only one first down before the Panthers logged back-to-back sacks before Davison's interception.
Hipp, Hominy hold on
Jacob Bruce was a one-man wrecking crew for Hulbert at Rider Field on Friday night. The senior tailback rushed for 321 yards and four touchdowns on 24 carries, in addition to two touchdowns on kickoff returns.
But Class A No. 4 Hominy managed to hang on and beat Hulbert 58-41 in a high-scoring affair.
"Hulbert is a good football team," Hominy coach Caleb Christian said. "We are blessed and fortunate to leave with a win."
Luckily for Hominy (1-0), it had Blake Hipp leading the way. The senior quarterback completed 7 of 14 passes for 290 yards and five touchdowns, plus 84 yards and three touchdowns on 11 carries.
"Blake Hipp is a coach's dream at quarterback," Christian said. "Tough player that knows the offense and leads the team at a high level."
Bruce scored on a 6-yard touchdown run with 1:13 left before halftime to trim Hominy's lead to 32-29, but that's as close at Hulbert (0-1) would get the rest of the way.
Hipp responded 57 seconds later with a 51-yard touchdown pass to Clifford Hayes to give the Bucks a 40-29 halftime lead.
In the end, Hominy had 583 yards on offense.
"Our offensive line is the backbone of our offense," Christian said. "They hang their hat on being physical and being in shape."
|

Ben Johnson




Look back at 2017
2017 district champs
2A-1: Chisholm - The Longhorns were golden when they weren't facing Washington in 2017. Luckily for them, Washington was in a different district, so Chisholm made an unbeaten 6-0 run through A-1 last season, including a 33-21 victory over Alva in October. But unfortuntaely for Chisholm, its only two losses were to Washington in non-district play in September and then in the second round of the playoffs in November.
2A-2: Millwood - A machine -- that's what Millwood was in 2017. The Falcons scored no fewer than 37 points in all 14 of their games, and they never gave up more than 18. That's pure dominance. And to cap it all off, Millwood outscored its opponents 228 to 7 in the postseason.
2A-3: Lindsay - The Leopards were hard to get a read on in 2017, but they finished atop 2A-3 by the end of the regular season. A 27-21 loss to Hobart landed Lindsay in a tie atop the district with Washington, but the Leopards followed that loss with a 38-21 victory over Washington to claim the tiebreaker. But while Washington was making a run to the state championship game, Lindsay ended up with a second-round loss to Alva to cap a 7-5 season.
2A-4: Davis - Head coach Jody Weber capped his 17-year run as the Wolves' head coach with the program's 34th district title. Davis knocked off every 2A opponent it faced in 2017 until it clashed with Washington in the semifinals.
2A-5: Vian - The Wolverines coasted in 2A-5 play, winning all five contests comfortable. The closest was a 26-12 win over Okemah in late October. The district title segued into playoff wins over Panama and Victory Christian and the first two rounds, but then Millwood was waiting in the quarterfinals to pull the plug on Vian's postseason run.
2A-6: Valliant - Really only one word sums up 2A-6 in 2017: craziness. Five -- yes, five! -- teams finished atop the district standings at 4-2. It was Valliant that ended up with its fifth district crown, and then there was Hartshorne that missed the playoffs altogether. Valliant, Spiro and Antlers all won their first round playoff matchups, but none of the three advanced past the second round.
2A-7: Holland Hall - It was the first district championship for the Dutch, a team that had joined the OSSAA ranks in 2016 after transitioning over from the Southwest Preparatory Conference with mostly Texas teams. Holland Hall looked like a potential opponent for Millwood in the finals, but a furious comeback by Davis in the quarterfinals ended the Dutch's postseason run.

2A-8: Adair - The Warriors picked up their seventh straight district title, thanks in large part to a 36-14 win over Commerce in the final week of the regular season. Adair marched into the quarterfinals, where Alva dispatched the Warriors with a 40-8 rout.

Talking title game: Millwood 42, Washington 7
An underdog heading into the game, Washington struck first and looked like it might elevate Millwood's stress level for the first time during the 2017 season. But all the Falcons did was respond with 42 straight points to coast to their seventh state championship. Running back Marcus Major ran for 152 yards and three touchdowns on 12 carries for the Falcons, and Dezmond Howard scored on both sides of the ball (a 40-yard TD reception and an 82-yard fumble return). Millwood ended up forcing four Washington turnovers in the game.




On to 2018...
Players to watch
- Marcus Major (Millwood): Not great news for the rest of Class 2A that Major returns in the Falcons' backfield in 2018. The Oklahoma commit had 1,155 yards and 23 touchdowns on 102 carries last season. Also mixed in 23 catches for 490 yards and five touchdowns.