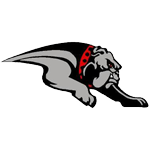 Empire Bulldogs
Duncan, OK 73533
Football
Boys Basketball
Girls Basketball
Baseball
Slow Pitch
Fastpitch
2017-2018 Football Schedule
Record: 1-2 | Unranked
@ Waurika
11/2
7:30PM
@ Central Marlow
10/26
7:30PM
vs Wilson
10/18
7:30PM
vs Bray - Doyle
10/12
7:30PM
@ Ryan
10/5
7:30PM
@ Alex
9/28
7:30PM
vs Cyril
W
38-8
9/20
vs Southwest Covenant
L
0-50
9/7
vs Fox
L
22-28
8/31
@ Grandfield
W
6-52
8/24
|

Ben Johnson
Can't sugarcoat the truth: it was a rough go of it for everyone not named Michael Swisher last week. Old man Swisher managed to pull off a 16-8 slate with Week 1 picks, but we can all assume he cheated somehow. As it stands now, Swisher leads the pack through two weeks at 27-13, and I'm three games off his pace. Randy Turney is currently third at 23-17 and Whitt Carter is hovering just above .500 at 21-19.

It's our vow to you to be better this week (or something like that). Week 2 picks right here:

Broken Arrow at Owasso

Michael Swisher: Broken Arrow 24, Owasso 14

Ben Johnson: Broken Arrow 37, Owasso 20

Whitt Carter: Broken Arrow 31, Owasso 17

Randy Turney: Broken Arrow 21, Owasso 17

Carl Albert at Del City

Michael Swisher: Carl Albert 31, Del City 20

Ben Johnson: Carl Albert 34, Del City 16

Whitt Carter: Del City 28, Carl Albert 27

Randy Turney: Carl Albert 24, Del City 20


Union at Jenks

Michael Swisher: Union 33, Jenks 24

Ben Johnson: Union 20, Jenks 17

Whitt Carter: Jenks 34, Union 24

Randy Turney: Union 24, Jenks 23


Lincoln Christian at Vian

Michael Swisher: Lincoln Christian 22, Vian 19

Ben Johnson: Vian 32, Lincoln Christian 27

Whitt Carter: Lincoln Christian 28, Vian 21

Randy Turney: Lincoln Christian 34, Vian 24


Tuttle at Plainview

Michael Swisher: Tuttle 21, Plainview 20

Ben Johnson: Tuttle 29, Plainview 22

Whitt Carter: Tuttle 34, Plainview 31

Randy Turney: Tuttle 35, Plainview 21



Booker T. Washington vs. Horn Lake (Miss.)

Michael Swisher: Booker T. Washington 35, Horn Lake 14

Ben Johnson: Horn Lake 24, Booker T. Washington 22

Whitt Carter: Booker T. Washington 35, Horn Lake 27

Randy Turney: Horn Lake 28, Booker T. Washington 17



Bishop McGuinness at Bishop Kelley

Michael Swisher: Bishop Kelley 31, Bishop McGuinness 24

Ben Johnson: Bishop Kelley 16, Bishop McGuinness 13

Whitt Carter: Bishop McGuinness 20, Bishop Kelley 16

Randy Turney: Bishop Kelley 21, Bishop McGuinness 20



Heritage Hall at Clinton

Michael Swisher: Heritage Hall 30, Clinton 20

Ben Johnson: Heritage Hall 35, Clinton 18

Whitt Carter: Heritage Hall 35, Clinton 21

Randy Turney: Heritage Hall 31, Clinton 20



Anadarko at Blanchard

Michael Swisher: Blanchard 29, Anadarko 18

Ben Johnson: Blanchard 29, Anadarko 16

Whitt Carter: Blanchard 42, Anadarko 21

Randy Turney: Blanchard 24, Anadarko 7



Davis at Sulphur

Michael Swisher: Sulphur 18, Davis 16

Ben Johnson: Sulphur 30, Davis 14

Whitt Carter: Sulphur 34, Davis 12

Randy Turney: Sulphur 21, Davis 20



Coweta at Tahlequah

Michael Swisher: Coweta 23, Tahlequah 17

Ben Johnson: Coweta 27, Tahlequah 19

Whitt Carter: Coweta 34, Tahlequah 27

Randy Turney: Tahlequah 17, Coweta 10



Southwest Covenant at Empire

Michael Swisher: SW Covenant 48, Empire 28

Ben Johnson: SW Covenant 44, Empire 29

Whitt Carter: SW Covenant 38, Empire 22

Randy Turney: SW Covenant 34, Empire 17



Stillwater at Norman North

Michael Swisher: Stillwater 29, Norman North 19

Ben Johnson: Stillwater 42, Norman North 19

Whitt Carter: Stillwater 34, Norman North 24

Randy Turney: Stillwater 24, Norman North 17



Mustang at Edmond Santa Fe

Michael Swisher: Edmond Santa Fe 24, Mustang 21

Ben Johnson: Edmond Santa Fe 28, Mustang 24

Whitt Carter: Edmond Santa Fe 35, Mustang 28

Randy Turney: Edmond Santa Fe 18, Mustang 16



Lawton MacArthur at Lawton

Michael Swisher: Lawton 28, Lawton MacArthur 20

Ben Johnson: Lawton 33, Lawton MacArthur 31

Whitt Carter: Lawton MacArthur 41, Lawton 28

Randy Turney: Lawton 21, Lawton MacArthur 14



Ada at Noble

Michael Swisher: Noble 24, Ada 18

Ben Johnson: Noble 33, Ada 23

Whitt Carter: Noble 21, Ada 13

Randy Turney: Ada 21, Noble 7

Edison at Memorial

Michael Swisher: Memorial 23, Edison 16

Ben Johnson: Edison 26, Memorial 24

Whitt Carter: Edison 27, Memorial 21

Randy Turney: Memorial 14, Edison 13
Adair at Locust Grove

Michael Swisher: Adair 38, Locust Grove 22

Ben Johnson: Adair 38, Locust Grove 22

Whitt Carter: Adair 34, Locust Grove 18

Randy Turney: Adair 28, Locust Grove 13
Oklahoma Christian Academy at Crescent

Michael Swisher: Crescent 30, OCA 15

Ben Johnson: OCA 35, Crescent 30

Whitt Carter: Crescent 21, OCA 20

Randy Turney: OCA 28, Crescent 21


Let us know what you think. Tweet your predictions to us at @Skordle.

|

Ben Johnson
Week 1 offered up a tremendous slate of games. This week doesn't provide near as many spectacular games, but still solid nonetheless.
Here are this week's top 10 games:
1. 6AI No. 1 Broken Arrow (2-0) at 6AI No. 4 Owasso (1-1): One thing is becoming increasingly clear early on this season: Broken Arrow's defense is really good. The Tigers will get their stiffest test from an opponent's offense this week in the form of North Texas quarterbcak commit Will Kuehne, who fuels the Rams' high-powered offense. The problem currently for Owasso is defense, where the Rams have given up an average of 42.5 points through two games. In the all-time series, Broken Arrow leads 23-11.

2. 5A No. 1 Carl Albert (1-0) at 6AII No. 5 Del City (1-0): The Titans have the inside track to claiming supremacy in the Mid-Del school district this season. Fresh off a 28-21 win over Midwest City -- the Titans' first ever against the Bombers -- Carl Albert will square off with a Del City team that it's beaten four times in a row (2013, 2012, 1979, 1978). The last two showdowns were in the playoffs, but with Del City now in 6AII that's no longer an option.

3. 6AI No. 3 Union (1-1) vs. 6AI No. 2 Jenks (2-0) at the University of Tulsa: If it's non-district time, it must mean another edition of the Backyard Bowl in Tulsa. Despite Owasso's 6AI championship last season, Union and Jenks still reign supreme in Oklahoma. This one never disappoints and same goes for this year with both teams coming off impressive wins over teams from Mansfield, Texas. Since Jenks' state title in 2013, the Trojans have six of the last night matchups.

4. 3A No. 4 Lincoln Christian (2-0) at 2A No. 2 Vian (1-0): Lincoln Christian certainly hasn't shied away from a tough non-district slate this season after knocking off Jones last week in Tulsa. Now the Bulldogs' high-octane offense takes an excursion toward Arkansas, where River Simon and the Wolverine defense will be waiting. These two clubs haven't met since 2011, when Vian won 41-24. They've only met four times overall and split all of those decisions.

5. 4A No. 4 Tuttle (2-0) at 3A No. 6 Plainview (2-0): This would make for a quality wrestling dual, but the football matchup should be even better this week. The Tigers endured a stiff test from Kingfisher last week and won 26-14, and Plainview flexed its muscles with a 42-7 victory over Sanger (Texas). The Tigers and Indians have met 10 times since 1999, and it's been a mostly even series with Tuttle owning a 6-4 edge.

6. 6AII No. 1 Booker T. Washington (1-1) vs. Horn Lake (Miss.) at Battle on the Border in Shreveport, La.: The top-ranked Hornets return to Shreveport for the third straight season. Last year, Booker T. Washington came up short against West Monroe (La.). Horn Lake enters ranked No. 3 in Mississippi.

7. 5A No. 8 Bishop McGuinness (0-1) at 5A No. 9 Bishop Kelley (0-1): Nothing resembles bragging rights more than an old Irish stick used as weaponry. The shillelagh will be on the line when the two Catholic schools square off this week. Since 2010, Bishop McGuinness has won seven of the last night meetings, including a victory in the 2012 playoffs. (Side note: There should be more rivalries in this state playing for inanimate objects. Let's make that happen.)

8. 3A No. 1 Heritage Hall (0-1) at 4A No. 10 Clinton (1-0): The Chargers are no strangers to loading up their non-district slate with tough games, so a trip west a week after playing Millwood sounds about right. The Red Tornadoes are coming off an easy win over Woodward, and now they turn their focus to Heritage Hall, who has beaten Clinton in each of the past four seasons.

9. 4A No. 8 Anadarko (2-0) at 4A No. 1 Blanchard (1-0): Former district foes in Class 3A rekindle their matchup this week for the first time since 2011. Anadarko beat Blanchard in both 2010 and 2011, but the Lions had beaten the Warriors in 2008 and 2009 before that.

10. Davis (1-0) at 3A No. 7 Sulphur (1-1): Separated by close to nine miles on Highway 7, these two have squared off every year since 1968. Sulphur owns a 38-31 edge in the rivalry. Also, if anyone witnesses a pass during the game, record a video or snap a photo for documentation, as it could be quite rare. But hey, good luck to any other games in the state finishing before this one.


Honorable mention
Coweta at Tahlequah: It was Tahlequah that bounced Coweta from last year's playoffs.

Southwest Covenant at Empire: These two met for the first time last year, and Southwest Covenant won, 41-14.



So who wins all the matchups? Check back for our weekly picks on Thursday.
|

Ben Johnson
Here's the top 10 in each class heading into Week 1.
Class 6AI
1. Broken Arrow (3) - 1-0
2. Owasso (2) - 1-0
3. Jenks (3) - 1-0
4. Union (4) - 0-1
5. Norman North (5) - 0-0
6. Mustang (6) - 0-0
7. Westmoore (7) - 0-0
8. Norman (8) - 0-0
9. Edmond Santa Fe (9) - 0-0
10. Yukon (10) - 1-0
Class 6AII
1. Booker T. Washington (1) - 0-1
2. Midwest City (2) - 1-0
3. Stillwater (3) - 0-0
4. Bixby (4) - 0-1
5. Lawton (5) - 0-0
6. Del City (6) - 0-0
7. Putnam City (7) - 0-0
8. Sand Springs (8) - 0-0
9. Muskogee (9) - 0-0
10. Shawnee (10) - 0-1
Class 5A
1. Carl Albert (1) - 0-0
2. Bishop McGuinness (2) - 0-0
3. Coweta (3) - 0-0
4. Ardmore (4) 0-0