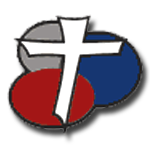 Bethany Christian School Bobcats
Bethany, OK 73008
Boys Basketball
Girls Basketball
Click a sport in the menu above to view schedules & results.
|

Ben Johnson
District play has arrived in full force, and there are great games all over the state this week.
Narrowing down the list to the top 10 games wasn't easy, but here it is:
1. 6AI No. 2 Jenks (3-0) at 6AI No. 1 Broken Arrow (3-0): This game was an offensive showcase for both teams last year, despite a relatively low-scoring 26-13 final, which was won by Jenks. Both teams accumulated more than 400 yards on offense, and Noah Cortes rushed for 164 yards on 22 carries. But it was Jenks quarterback Ian Corwin who passed for 365 yards and three scores. And thus Jenks' domination of Broken Arrow throughout the years continued. The Trojans have gone 14-2 against Broken Arrow since the Tigers won back-to-back seasons against Jenks in 2002 and '03.

2. 4A No. 1 Blanchard (3-0) at 4A No. 5 Bethany (3-0): Heck of a way to get things started in 4A-2. Blanchard is 6-3 against Bethany since 2008, but the two club have altered wins in the series since 2013. And it was Blanchard who won last year, 17-0.

3. 6AII No. 6 Lawton at 6AII No. 2 Midwest City (2-1): Expect points aplenty. Between Lawton's Miles Davis and Midwest City's Preston Colbert, there should be plenty of offensive fireworks. Midwest City has won the last two meetings, including a 41-35 victory last season.

4. 6AI No. 3 Owasso (1-2) at 6AI No. 4 Union (1-2): The Rams have scored at will this season with Will Kuehne at quarterback, but Owasso's defense has failed to stop anyone. Owasso is yielding an average of 44 points per game, and that's exactly how much Union scored against the Rams in last year's regular-season showdown. But then Owasso got its revenge with a 21-14 victory in the 6AI title game.

5. A No. 5 Thomas (2-1) at A No. 1 Hooker (3-0): Hooker has punished some out-of-state teams recently with wins over Booker (Texas) and Clayton (New Mexico). But now the Bulldogs return the the Sooner State and get fifth-ranked Thomas in District 1 play. Thomas won last year's game, 20-0, and expect another moderately low-scoring game again this year.

6. 5A No. 10 Noble (2-1) at 5A No. 8 Duncan (3-0): Talk a one-sided matchup throughout history. Since 1999, Duncan is 8-0 against Noble and the closest result along the way a 21-0 win for Duncan in 2006. The rest have been routs, including the last meeting between the two -- a 41-0 pummeling in 2011.

7. 4A No. 2 Wagoner (3-0) at Catoosa (3-0): Copy and paste the Noble-Duncan series information here. Only it's Wagoner owning the series for more than two decades. Since 1996, Wagoner is 10-1 against Catoosa, with the Indians' lone victory in 2011 (45-27). The two clubs have shared District 4A-3 real estate since 2010, and this one will go a long way in determining who finishes atop 4A-3 this year.

8. 6AII No. 3 Bixby (2-1) at 6AII No. 8 Sapulpa (3-0): Eli Williams and Co. have posted some impressive wins over Edison, Claremore and East Central and are off to a 3-0 start -- the best start to a Chieftains' season since going 4-0 to begin the 2013 campaign. The winning streak in 2013 was snapped by Jenks in Week 5 and Bixby followed with a win over the Chieftains. That actually began a current five-game winning streak for the Spartans over Sapulpa, including last year's 48-10 rout.

9. Lawton MacArthur (1-1) at 5A No. 2 Ardmore (3-0): The Tigers may be the higher-ranked team here, but it's been Lawton MacArthur with all the wins in this series dating back to 2005. The Highlanders won last season against Ardmore, 36-7, but the games in 2016 and 2015 were both decided by one point apiece.

10. A No. 2 Cashion (4-0, 1-0 A-3) at Christian Heritage (2-1, 1-0): These two reunite for the first time since 2009. The Wildcats' offense gets its rightful share of attention, but so far it's been the Cashion defense that has been dominant, allowing a total of 18 points through four games. And in an incredibly-deep District A-3, every victory is important.


Honorable mention
5A No. 9 Guthrie at Piedmont: Bluejays are 7-1 since the two started playing each other in 2006.

Stigler at 3A No. 4 Lincoln Christian: District 3A-3 is going to be deep, and someone among Lincoln Christian, Seminole, Stigler, Checotah and Idabel is going to miss the playoffs. Look for plenty of offensive fireworks in this one.

Chandler at 2A No. 4 Jones: Jones is 4-0 against Chandler since 1999, including a 58-6 victory in last year's playoffs.

Haskell at 2A No. 2 Sperry: The last time these two met was 2007 -- a 20-7 win for Sperry.

Meeker at Kellyville: Both clubs are off to surprising 3-0 starts, and they meet for the first time.

Spiro at 2A No. 3 Vian: Wolverines are 4-0 against Spiro since 2006, including a 32-14 win in the last meeting in 2013.

Pawnee at Tonkawa: Playoffs spots in District A-5 look like they will be difficult to come by with the likes of Barnsdall, Morrison, Pawhuska, Tonkawa and Pawnee off to solid starts. Since 2008, Tonkawa has won seven of eight meetings against the Black Bears.

B No. 2 Davenport at Strother: The Bulldogs have mercy-ruled Strother the past two seasons, but Strother is coming off solid wins of its own against Bowlegs and Sasakwa. One problem for Strother: Davenport posted 80 points last week!




So who wins all the matchups? Check back for our weekly picks on Thursday.
|

Ben Johnson
The Week 12 player of the week is sponsored by:
The Finalists:
Easton Francis (Poteau) - Finished with 121 yards and four touchdowns on 19 carries, and also had 1 66-yard reception for a touchdown. He also finished the game at quarterback after an injury to Jett Pitchford. The Pirates beat Blanchard 36-14 in the 4A quarterfinals.
Carson Bullard (Christian Heritage) - On offense, had four receptions for 71 yards and two touchdowns. On defense, he collected 12 tackles, a fumble recovery and an interception with a minute left in the fourth quarter. He returned the interception 50 yards, setting up Christian Heritage's final offensive touchdown (a 31-yard reception by Bullard). The Crusaders beat Thomas, 42-36, in the second round of the Class A playoffs.

Stroud defensive line (Jake Edwards, Tyrell Godwin, John Roggenkamp, Joe Pittman, Chayton Ellick and Leo Young) - After allowing an 83-yard touchdown run for Morrison's only touchdown, the Tigers' defensive front allowed only 120 yards on 38 carries to Morrison's high-powered rushing attack. Stroud finished with a 16-12 win over Morrison in the second round of the Class A playoffs.

Hunter Johnson (Crossings Christian) - Nabbed four interceptions on defense for the Knights. Also had three receptions for 22 yards and a touchdown on offense in Crossings Christian's 28-0 victory over Hooker in the second round of the Class A playoffs.

Carson Berryhill (Tuttle) - Completed 11 of 20 passes for 217 yards and three touchdowns. Also rushed for 112 yards and a touchdown on seven carries in the Tigers' 42-14 win over Hilldale.

Qwontrel Walker (Stillwater) - Rushed for 253 yards and two touchdowns on 36 carries against a stout Booker T. Washington defense. The Pioneers beat the Hornets, 38-28, in the 6AII semifinals.

|

Ben Johnson
At this point, Randy Turney is just showing off. He went 23-7 last week and has all but sewn up his title as Skordle's premier picker this year. The rest of us are not worthy! And spinzone: I wasn't horrendous at picking games last week, so baby steps.

Playoff picks - Week 1 - Coach Turney 23-7 | Ben 19-11 | Whitt 17-13 | Swisher 14-16
Overall - Turney 181-59 | Swisher 165-75 | Whitt 165-75 | Ben 159-81

Now I present picks for the second round of the playoffs:

Broken Arrow vs. Owasso



Michael Swisher: Broken Arrow 38, Owasso 18

Ben Johnson: Broken Arrow 42, Owasso 10

Whitt Carter: Broken Arrow 42, Owasso 17

Randy Turney: Broken Arrow 38, Owasso 17

Jenks vs. Union



Michael Swisher: Union 34, Jenks 33

Ben Johnson: Jenks 27, Union 24

Whitt Carter: Jenks 31, Union 28

Randy Turney: Jenks 24, Union 14



Bixby vs. Midwest City



Michael Swisher: Bixby 30, Midwest City 24

Ben Johnson: Bixby 37, Midwest City 21

Whitt Carter: Bixby 27, Midwest City 21

Randy Turney: Bixby 32, Midwest City 22



Stillwater vs. Booker T. Washington



Michael Swisher: Stillwater 24, Booker T. Washington 18

Ben Johnson: Stillwater 16, Booker T. Washington 14

Whitt Carter: Stillwater 31, Booker T. Washington 28

Randy Turney: Stillwater 32, Booker T. Washington 20
Bishop McGuinness at Bishop Kelley



Michael Swisher: Bishop McGuinness 21, Bishop Kelley 20

Ben Johnson: Bishop Kelley 20, Bishop McGuinness 19

Whitt Carter: Bishop McGuinness 35, Bishop Kelley 31

Randy Turney: Bishop McGuinness 24, Bishop Kelley 10

Guthrie at Collinsville



Michael Swisher: Collinsville 31, Guthrie 20

Ben Johnson: Collinsville 23, Guthrie 17

Whitt Carter: Collinsville 27, Guthrie 20

Randy Turney: Collinsville 24, Guthrie 14

Bethany at Wagoner



Michael Swisher: Wagoner 22, Bethany 22

Ben Johnson: Bethany 24, Wagoner 21

Whitt Carter: Wagoner 27, Bethany 24

Randy Turney: Wagoner 17, Bethany 14

Blanchard at Poteau



Michael Swisher: Poteau 19, Blanchard 18

Ben Johnson: Poteau 20, Blanchard 16

Whitt Carter: Poteau 28, Blanchard 21

Randy Turney: Poteau 21, Blanchard 20



Broken Bow at Clinton



Michael Swisher: Clinton 21, Broken Bow 20

Ben Johnson: Broken Bow 14, Clinton 9

Whitt Carter: Clinton 31, Broken Bow 27

Randy Turney: Clinton 34, Broken Bow 28

Michael Swisher: Tuttle 30, Hilldale 18

Ben Johnson: Hilldale 27, Tuttle 26

Whitt Carter: Tuttle 35, Hilldale 21

Randy Turney: Tuttle 35, Hilldale 14



Kingfisher at Berryhill



Michael Swisher: Berryhill 32, Kingfisher 24

Ben Johnson: Berryhill 27, Kingfisher 22

Whitt Carter: Kingfisher 28, Berryhill 27

Randy Turney: Berryhill 28, Kingfisher 21



Plainview at Lincoln Christian



Michael Swisher: Lincoln Christian 35, Plainview 31

Ben Johnson: Lincoln Christian 29, Plainview 27

Whitt Carter: Plainview 38, Lincoln Christian 31

Randy Turney: Lincoln Christian 42, Plainview 38



Metro Christian at Jones



Michael Swisher: Metro Christian 24, Jones 20

Ben Johnson: Metro Christian 27, Jones 23

Whitt Carter: Jones 35, Metro Christian 28

Randy Turney: Jones 27, Metro Christian 21

Vian at Millwood



Michael Swisher: Millwood 35, Vian 30

Ben Johnson: Millwood 30, Vian 16

Whitt Carter: Millwood 34, Vian 21

Randy Turney: Millwood 42, Vian 21



Washington at Holland Hall



Michael Swisher: Holland Hall 27, Washington 20

Ben Johnson: Holland Hall 20, Washington 18

Whitt Carter: Washington 27, Holland Hall 24

Randy Turney: Washington 35, Holland Hall 20



OCS at Beggs



Michael Swisher: Beggs 31, OCS 21

Ben Johnson: Beggs 37, OCS 29

Whitt Carter: Beggs 42, OCS 31

Randy Turney: Beggs 34, OCS 24



Fairview at Cashion



Michael Swisher: Cashion 34, Fairview 28

Ben Johnson: Cashion 30, Fairview 13

Whitt Carter: Cashion 34, Fairview 21

Randy Turney: Cashion 26, Fairview 20

Christian Heritage at Thomas



Michael Swisher: Christian Heritage 22, Thomas 14

Ben Johnson: Christian Heritage 27, Thomas 25

Whitt Carter: Christian Heritage 30, Thomas 27

Randy Turney: Christian Heritage 21, Thomas 14

Crossings Christian at Hooker

Michael Swisher: Hooker 35, Crossings Christian 18

Ben Johnson: Hooker 26, Crossings Christian 22

Whitt Carter: Hooker 28, Crossings Christian 14

Randy Turney: Hooker 19, Crossings Christian 14

Morrison at Stroud

Michael Swisher: Morrison 22, Stroud 19

Ben Johnson: Morrison 23, Stroud 21

Whitt Carter: Stroud 27, Morrison 24

Randy Turney: Morrison 28, Stroud 20

Commerce at Hulbert

Michael Swisher: Commerce 36, Hulbert 33

Ben Johnson: Commerce 41, Hulbert 37

Whitt Carter: Hulbert 35, Commerce 28

Randy Turney: Commerce 31, Hulbert 21

Laverne at Snyder

Michael Swisher: Synder 34, Laverne 22

Ben Johnson: Snyder 44, Laverne 29

Whitt Carter: Snyder 38, Laverne 36

Randy Turney: Snyder 38, Laverne 28

Keota at Regent Prep

Michael Swisher: Regent Prep 48, Keota 18

Ben Johnson: Regent Prep 33, Keota 22

Whitt Carter: Regent Prep 42, Keota 32

Randy Turney: Regent Prep 42, Keota 42

Coyle at Tipton



Michael Swisher: Tipton 38, Coyle 33

Ben Johnson: Coyle 43, Tipton 41

Whitt Carter: Tipton 48, Coyle 38

Randy Turney: Tipton 42, Coyle 14



Pond Creek-Hunter at Paoli



Michael Swisher: PC-Hunter 41, Paoli 35

Ben Johnson: PC-Hunter 55, Paoli 23

Whitt Carter: PC-Hunter 42, Paoli 36

Randy Turney: PC-Hunter 26, Paoli 14

Let us know what you think. Tweet your predictions to us at @Skordle.
|

Ben Johnson


Class 2A
First round rewind
• Kellyville 41, Perry 21: Hayden Hutchins rushed for 206 yards and two touchdowns on 32 carries with the Ponies being the only team to knock off a district champion in the first round. It was the Ponies' first playoff appearance since 2004 and postseason victory since 2002.

• Sperry 68, Salina 13: In just one half of football, quarterback Beau Teel completed 11 of 15 passes for 281 yards and four touchdowns for the Pirates. "All playoff wins are good wins," Sperry coach Robert Park said. "We took care of the football this week, and that is always important this time of year. Big challenge coming up for us at Kellyville."

• Eufaula 27, Spiro 0: Zac Anderson had 116 yards and three touchdowns on eight carries for the Ironheads. "The kids have been playing with great effort," Eufaula coach Larry Newton Jr. said. "Somebody has had to step for the past few weeks because of an injury, kid sick or ineligible. They were determined to hold Spiro scoreless."

• Coalgate 57, Lexington 31: Austin Lambert completed 12 of 16 passes for 234 yards and three touchdowns to lead Coalgate, who hadn't advanced beyond the first round since 2010.

• Adair 44, Morris 20: Garrett Long had eight catches for 157 yards and two touchdowns for the Warriors, who have advanced to the quarterfinals every year 2011.

• Chisholm 48, Meeker 42: Braden Meek completed 19 of 24 passes for 274 yards and six touchdowns or the Longhorns, who had 492 yards of total offense.

• Millwood 48, Dickson 6: Falcons won their 39th straight game, moving them into a tie with Jenks for fifth all-time for winning streaks among 11-man teams.

• Vian 74, Hugo 21: Bodhi Vann rushed for 162 yards and four touchdowns on eight carries for the Wolverines, who improved to 57-39 all-time in the playoffs.

• Holland Hall 31, Valliant 0: Quarterback Drake Roush threw two touchdown passes and had a 50-yard touchdown run for the Dutch, who have reached the quarterfinals of the playoffs every year since 2016 -- the season Holland Hall moved from Southwestern Preparatory Conference play to OSSAA competition.

• Washington 49, Lindsay 7: The Warriors picked up a playoff victory for the seventh straight season.

• Jones 49, Newkirk 18: The Longhorns came up with five interceptions on defense, and kept Newkirk running back Laike Wilhelm in check. Tye Tucke also had five receptions for 116 yards and four touchdowns for Jones.

• Metro Christian 60, Victory Christian 19: Asher Link passed for 391 yards and three touchdowns and also scored a rushing touchdown for the Patriots, who are back in Class 2A, a class they hadn't played a playoff game in since 2003. Oh, and they last went to the quarterfinals in 2003.

• Kingston 49, Community Christian 13: Redskins moved closer to an all-time record of .500 in the playoffs, now 22-25. The game was also Community Christian's postseason debut.

• Antlers 29, Panama 18: Antlers won the playoffs for the third straight season.

• Beggs 56, Wyandotte 13: Demons rushed for 437 yards while picking up where they left off as last year's runner-up in 3A.

• Okla. Christian School 63, Okemah 26: Jaxon Conrad rushed for 258 yards and three touchdowns on 23 carries for the Saints. "First time to see (Okemah) and they ran some unusual stuff," OCS coach Derek Turner said. "We struggled in the first half, and we were down 20-14 at halftime. But then we scored 49 unanswered points. The offense played out of this world, and our kids put it together."


On tap this week…
• Sperry at Kellyville: Ponies return home after upsetting Perry on the road. Sperry and Kellyville have met five times since 1999, and Sperry has won them all. The most recent was a 62-24 contest in 2015. The Pirates' defense against Kellyville's rushing attack and Hayden Hutchins will be front and center in this one.

• Coalgate at Eufaula: Only separated by about an hour on Highway 69, these two haven't met since …. wait for it ….. 1956! Coalgate is 2-0 against Eufaula, but that was a long long time ago.

• Chisholm at Adair: Only meeting between these two was 2015 at Sand Springs High School in what was a 44-14 victory for the Warriors on their way to the title.

• Vian at Millwood: A matchup most would have been content with the semifinals or finals, but here we are. River Simon, Bodhi Vann and the Wolverines will have their hands full with Marcus Majors and crew at Millwood. And it was Millwood who dispatched Vian from the playoffs last year, 44-0 in the quarterfinals.

• Washington at Holland Hall: First meeting between these two. If the game comes down a field goal, Holland Hall has a secret weapon in Alex Felkins.

• Metro Christian at Jones: First meeting between these two, too. The quarterback clash between Jones' Daniel Jackson and Metro Christian's Asher Link will be key, and the more successful one likely moves on to the quarterfinals. Then there's Jones' Korbin Cox and Metro Christian's Ryan Johnson. Bottom line: a lot of talent all over the field in this one.

• Antlers at Kingston: Kingston is 6-0 against Antlers all-time. The Redskins, though, have won only one second round game since … 1992.

• Okla. Christian School at Beggs: Rematch of last year's quarterfinal clash that the Demons won 32-26. OCS' Jaxon Canard has rushed for 474 yards in the last two weeks. Then there's Beggs' quarterback Dalton Spring, who leads a high-powered offense himself.



Class 3A
First Round Rewind
• Heritage Hall 42, Marlow 0: New class, same result for the Chargers. The reigning 4A champion improved to 14-1 in playoff games since 2014, thanks to limiting Marlow to 157 yards of offense. Billy Ross scored on TD runs of 38, 21 and 90 yards for Heritage Hall.

• Stigler 33, Locust Grove 7: Nate Bryant endured a heavy workload, rushing 48 times for 289 yards and four touchdowns while also throwing a touchdown pass in the Panthers' road victory. "Nate Bryant was the best player on the field," Stigler coach Chris Risenhoover said.

• Lincoln Christian 61, Verdigris 21: Bulldog quarterback Chase Ricke threw for 322 yards and three touchdowns, and he also ran for 124 yards and a touchdown.

• Plainview 45, John Marshall 6: Brock Parham threw for 206 yards and three touchdowns, and he also ran for a touchdown to eliminate last year's 3A state champion from the playoffs. "Our kids played really well," Plainview coach Joe Price said. "Our intensity was good on defense, and we did a good job of creating turnovers. Our players were excited about the challenge of playing John Marshall."

• Sulphur 34, Perkins-Tryon 7: Trey Kiser rushed for 232 yards and two touchdowns, and he also recorded one sack and four tackles for loss. Tavius McDonald added 117 yards and a touchdown on 17 carries for Sulphur.

• Idabel 33, Cascia Hall 0: Warriors recorded their first shutout of the season, and LaQuan Wells rushed for 114 yards and two touchdowns, and he also threw for 226 yards and two touchdowns for Idabel, who has now recorded a playoff victory in five straight seasons.

• Berryhill 33, Seminole 13: Daniel Rice rushed for 264 yards and two touchdowns on 32 carries for the Chiefs.

• Kingfisher 48, Purcell 15: Trey Green scored in a variety of ways for the Yellowjackets -- on a 35-yard interception return, a 29-yard reverse and on a 12-yard catch. Kingfisher quarterback Jett Sternberger also added three touchdowns through the air and two on the ground.


On tap this week…
• Stigler at Heritage Hall: Stigler's upset of Locust Grove in the first round was stunning, mostly because of the way the Panthers dominated the Pirates. Now Nate Bryant and Co. get to figure out how to take down the juggernaut that is Heritage Hall. It'll be the first matchup between these two schools.

• Plainview at Lincoln Christian: Another stout challenge in the works for the Plainview defense. The Indians have allowed only two opponents this season to score 20 or more points. Lincoln Christian has scored under 31 points only once this year. This is a rematch of a 2016 3A quarterfinal clash, a 35-34 win for Plainview.

• Idabel at Sulphur: There's no question what Sulphur will attempt to do in this game and that's run the ball. It'll be up to LaQuan Wells and the rest of the Idabel roster to find a way to slow down the Bulldogs' rushing attack. These two haven't met since 1956, and Sulphur is 2-0 in the all-time series.

• Kingfisher at Berryhill: There were some that thought Seminole and its running attack could upset Berryhill in the first round, but the Chiefs prevailed regardless. The Chiefs just wore down Seminole on both lines, and that'll be Berryhill's goal against Kingfisher, too. The Yellowjackets are a sneaky No. 2 seed out of District 3A-1, so watching Jett Sternberger against the Berryhill defense should be a treat. The last time these two met was 2004 in a 35-25 win for Berryhill in the 3A semifinals.