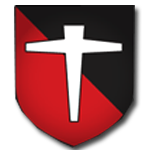 Crossings Christian Knights
Oklahoma City, OK 73134
Football
Boys Basketball
Girls Basketball
Baseball
Fastpitch
Boys Soccer
Girls Soccer
2017-2018 Football Schedule
Record: 3-1 | Rank: 8
vs Cashion
10/26
7PM
@ OK Christian Academy
10/18
7PM
@ Bluejacket
10/18
7PM
vs Wellston
10/12
7PM
@ Christian Heritage
10/5
7PM
vs Crescent
9/28
7PM
vs Northeast Academy
W
41-14
9/20
vs Watonga
W
45-6
9/14
@ Minco
W
6-14
9/7
vs Rejoice Christian
L
20-21
8/31
@ Community Christian
W
14-36
8/24
|

Ben Johnson
Piedmont upends Weatherford
Quarterback Dylan Hampton scored on a 5-yard touchdown run early in the second quarter, and Piedmont was able to hang on for a 21-10 victory over the Eagles in Week 2. The win over Weatherford was Piedmont's first since 2004, and it also helped the Wildcats atone for a season-opening loss to El Reno.
"Our kids played extremely hard and found a way," Piedmont coach Trent Worley said. "There were very resilient. Defense was outstanding all night."
Baylor Hendren led the way for Piedmont (1-1) with three interceptions, three tackles, one pass break-up and a fumble recovery. The Wildcats limited Weatherford to 10 points, and Hampton capped the game off for PIedmont with a 37-yard touchdown run with 1:34 left.
"Great win over a very good Weatherford team," Worley said. "We cleaned some things up, especially defensively. Proud of how our kids responded to the El Reno game and the adversity we faced during the Weatherford game."
Midwest City holds off Muskogee
Midwest City moved up from No. 3 to No. 2 in Class 6AII, after holding on for a 16-14 victory at Muskogee in Week 2. Muskogee's Caleb Webb was tackled in the end zone by Midwest City to give the Bombers a two-point lead late in the first half.
From there, Midwest City (2-1) was able to deny the Roughers from scoring the rest of the way.
"The defense has been playing extremely good," Midwest City coach Darrell Hall said. "The safety proved to be the different in this one."
Cameron Wilson was Midwest City's offensive catalyst, racking up 135 yards and one touchdown on 27 carries. On defense, Kyle Lindsey had 14 tackles and two for loss.
"We knew our offensive line would weight heavy in the game's decision," Hall said. " They put the game on their backs. It was a total team win, and I'm proud of the team because there is no quit in these guys."
Midwest City was able to block a field goal attempt by Muskogee with 8:54 left, and the Bombers never gave the ball back to the Roughers. Midwest City marched down the field and chewed up the clock along the way and escaped Indian Bowl with a two-point victory.
"With hard running from our running backs and great blocking by the wideouts," Hall said, "we were able to move the ball and run out the clock."

Crossings Christian tops Minco for A-3 win
Unranked Crossings Christian made its presence known in Class A with a resounding 14-6 victory at top-ranked Minco in Week 2. In overtime, Crossings Christian's Hunter Johnson scored on an 8-yard touchdown run, and Jacob Snyder added the two-point conversion score.
From there, the Knights (2-1) kept Minco (2-1) out of the end zone for the victory.
"We just gutted out against a great team on their home field," Crossings Christian coach Jonathan Keathly said. "It was muddy and wet, and it was great to see our guys make the plays when they had to."
Trent Miller led the Knight's defensive effort with nine tackles, five tackles for loss, including one in overtime, one sack and a forced fumble. Together, Crossing Christian's defense limited Minco to 232 yards of offense.
"It is a huge shot of confidence for our guys," Keathly said. "In our last five games, including last season, we've beaten two great programs in Wynnewood and Minco. Those are the kinds of programs we want to be and we're gaining fast."
The win also moved Crossings Christian to 1-0 in District A-3.
"It's huge because every week in this district is a battle," Keathly said. "There's going to be some good teams that get left out of the playoffs, and we're going to fight to be sure it's not us."
Grove routs rival Jay

Bragging rights along Highway 59 returned to Grove following the Ridgerunners' 33-6 win over Jay last week. Jay won the 2017 showdown between the two Delaware County rivals, but Grove has now won three of the last four Delco Bowl trophies.
"It felt good to get the Delco trophy back," Grove coach Ron Culwell said. "Our kids have worked hard, and they played hard. We try to control what we can control, and that's attitude and effort. So far it has been awesome."
And so was Grove's defense against the Bulldogs (1-1). Defensive end Dawson Tanner spearheaded the Ridgerunners' defensive efforts with 10 tackles, two sacks, one tackle for loss and a fumble recovery for a touchdown in the fourth quarter.
"This is a huge rivalry," Culwell said. "Some strange things happen in this game. That makes it special to win. All these kids know each other, so we knew we had to play together to make things happen. And we did that."
For Grove (1-1), Dalton Cash scored a pair of touchdown runs -- a 1-yard run in the first quarter and the game's final score, a 6-yard TD run in the fourth period. Cash also had a 19-yard TD pass to Mason Baxter, and Nick Estrada also chipped in with a 7-yard touchdown run for the Ridgerunners.
News and notes: Wagoner coach Dale Condict posted his 200th career coaching victory, thanks to the Bulldogs' 35-17 victory over Pryor last week. ... Sulphur tailback Trey Kiser set a school record with 403 rushing yards in the Bulldogs' 47-9 win over rival Davis. Kiser also scored six touchdowns, and he did it all on only 15 carries.

|

Ben Johnson
Full slate of games greets us on this last week of August. Rejoice! Also, fans of Swisher, Coach Turney and myself will be happy to know we tied at 11-5 last week. Whitt is lagging way behind at 10-6.
OK, let's do this. Week 1 picks for your enjoyment:

Heritage Hall at Millwood

Michael Swisher: Millwood 31, Heritage Hall 28

Ben Johnson: Heritage Hall 24, Millwood 23

Whitt Carter: Millwood 34, Heritage Hall 21

Randy Turney: Heritage Hall 24, Millwood 20

Midwest City at Carl Albert

Michael Swisher: Midwest City 33, Carl Albert 29

Ben Johnson: Midwest City 35, Carl Albert 34

Whitt Carter: Carl Albert 27, Midwest City 24

Randy Turney: Midwest City 28, Carl Albert 14


Coweta at Wagoner

Michael Swisher: Wagoner 22, Coweta 12

Ben Johnson: Coweta 32, Wagoner 29

Whitt Carter: Coweta 41, Wagoner 37

Randy Turney: Coweta 21, Wagoner 14


Del City at Bishop McGuinness

Michael Swisher: Bishop McGuinness 31, Del City 17

Ben Johnson: Bishop McGuinness 28, Del City 23

Whitt Carter: Del City 27, Bishop McGuinness 26

Randy Turney: Bishop McGuinness 28, Del City 10


Kingfisher at Tuttle

Michael Swisher: Tuttle 29, Kingfisher 20

Ben Johnson: Tuttle 37, Kingfisher 22

Whitt Carter: Tuttle 34, Kingfisher 28

Randy Turney: Tuttle 21, Kingfisher 20



Holland Hall at Cascia Hall

Michael Swisher: Cascia Hall 21, Holland Hall 14

Ben Johnson: Cascia Hall 33, Holland Hall 23

Whitt Carter: Cascia Hall 31, Holland Hall 17

Randy Turney: Cascia Hall 20, Holland Hall 14



Laverne at Alex

Michael Swisher: Laverne 34, Alex 30

Ben Johnson: Laverne 47, Alex 28

Whitt Carter: Laverne 28, Alex 20

Randy Turney: Laverne 36, Alex 14



Oologah at Collinsville

Michael Swisher: Collinsville 16, Oologah 7

Ben Johnson: Collinsville 30, Oologah 27

Whitt Carter: Collinsville 37, Oologah 35

Randy Turney: Collinsville 17, Oologah 14



Norman at Norman North

Michael Swisher: Norman North 38, Norman 14

Ben Johnson: Norman North 30, Norman 13

Whitt Carter: Norman North 41, Norman 24

Randy Turney: Norman North 21, Norman 17



Mansfield Lake Ridge (Texas) at Union

Michael Swisher: Union 28, Mansfield Lake Ridge 19

Ben Johnson: Union 26, Mansfield Lake Ridge 23

Whitt Carter: Mansfield Lake Ridge 28, Union 17

Randy Turney: Union 24, Mansfield Lake Ridge 10



Mansfield (Texas) at Broken Arrow

Michael Swisher: Broken Arrow 22, Mansfield 20

Ben Johnson: Broken Arrow 28, Mansfield 17

Whitt Carter: Broken Arrow 24, Mansfield 21

Randy Turney: Broken Arrow 35, Mansfield 17



Mansfield Legacy (Texas) at Jenks

Michael Swisher: Mansfield Legacy 31, Jenks 20

Ben Johnson: Mansfield Legacy 23, Jenks 13

Whitt Carter: Mansfield Legacy 28, Jenks 20

Randy Turney: Mansfield Legacy 20, Jenks 14



Mustang at Yukon

Michael Swisher: Mustang 31, Yukon 28

Ben Johnson: Yukon 27, Mustang 26

Whitt Carter: Mustang 37, Yukon 22

Randy Turney: Mustang 24, Yukon 7



Altus at Lawton

Michael Swisher: Lawton 23, Altus 20

Ben Johnson: Lawton 29, Altus 17

Whitt Carter: Lawton 42, Altus 21

Randy Turney: Lawton 28, Altus 7



Owasso at Fayetteville (Ark.)

Michael Swisher: Owasso 31, Fayetteville 30

Ben Johnson: Owasso 41, Fayetteville 20

Whitt Carter: Owasso 30, Fayetteville 27

Randy Turney: Owasso 17, Fayetteville 14



Ada at Ardmore

Michael Swisher: Ardmore 33, Ada 14

Ben Johnson: Ardmore 32, Ada 17

Whitt Carter: Ardmore 37, Ada 24

Randy Turney: Ardmore 32, Ada 20

Idabel at Broken Bow

Michael Swisher: Broken Bow 31, Idabel 20

Ben Johnson: Broken Bow 20, Idabel 13

Whitt Carter: Broken Bow 28, Idabel 16

Randy Turney: Broken Bow 21, Idabel 20
Jones at Lincoln Christian

Michael Swisher: Lincoln Christian 30, Jones 17

Ben Johnson: Lincoln Christian 44, Jones 37

Whitt Carter: Lincoln Christian 41, Jones 27

Randy Turney: Jones 34, Lincoln Christian 14
Commerce at Adair

Michael Swisher: Adair 28, Commerce 20

Ben Johnson: Commerce 26, Adair 23

Whitt Carter: Commerce 21, Adair 14

Randy Turney: Adair 28, Commerce 7
Thomas at Alva

Michael Swisher: Alva 28, Thomas 24

Ben Johnson: Thomas 35, Alva 33

Whitt Carter: Thomas 34, Alva 13

Randy Turney: Thomas 14, Alva 13
Crescent at Morrison

Michael Swisher: Morrison 23, Crescent 17

Ben Johnson: Morrison 24, Crescent 16

Whitt Carter: Crescent 35, Morrison 31

Randy Turney: Crescent 31, Morrison 28
Rejoice Christian at Crossings Christian

Michael Swisher: Rejoice Christian 42, Crossings Christian 21

Ben Johnson: Rejoice Christian 41, Crossings Christian 21

Whitt Carter: Rejoice Christian 28, Crossings Christian 24

Randy Turney: Rejoice Christian 34, Crossings Christian 18
Pioneer at Coyle

Michael Swisher: Coyle 38, Pioneer 31

Ben Johnson: Coyle 44, Pioneer 40

Whitt Carter: Pioneer 32, Coyle 20

Randy Turney: Coyle 41, Pioneer 20
Regent Prep at Prue

Michael Swisher: Regent Prep 44, Prue 40

Ben Johnson: Regent Prep 51, Prue 32

Whitt Carter: Prue 21, Regent Prep 18

Randy Turney: Regent Prep 48, Prue 6


Let us know what you think. Tweet your predictions to us at @Skordle.

|

Ben Johnson




Look back at 2017
2017 district champs
A-1: Thomas - The Terriers hit the half-century mark in district titles with an unbeaten run against A-1 foes. A 20-0 win over Hooker set the stage for a district crown, and that was part of the Terriers' 10-game winning streak, which continued into December. But Afton derailed Thomas' playoff run in the semifinals.
A-2: Watonga - A September win over Cordell proved to be the deciding factor for the A-2 crown for Watonga. The Eagles went on to avenge a season-opening loss against Okeene with a win to open the playoffs, but then Watonga was dispatched from the postseason in the next round against Oklahoma Christian Academy.
A-3: Ringling - The Blue Devils knocked off Apache to begin district play, and they rolled the rest of the way against A-3 opponents. Ringling's playoff run lasted until the second round when Hooker moved on to the quarterfinals.
A-4: Minco - Led by Cole Burchfield in the backfield, Minco motored to the district title last year. Eleven straight wins, including six in district play, preceded Minco's run to the Class A quarterfinals, where the Bulldogs were beaten by Afton.
A-5: Crescent - Cashion, Pawnee and Morrison were no match for the Tigers during district play. Crescent manhandled every opponent it faced in its first 14 games, including wins over Cashion (54-14), Morrison (51-24) and Pawnee (35-14) during the regular season. The Tigers' unbeaten run, though, came to a halt in the Class A title game, which ended with a 44-12 loss to Afton.

A-6: Kiefer - The Trojans started the season 0-4, but a 34-14 win over Woodland in late September turned Kiefer's season around. Kiefer, Woodland and Hominy all finished atop the district at 5-1, but it was the Trojans who prevailed, thanks to district points. Kiefer, though, was bounced quickly from the playoffs, a 28-0 loss to Morrison in the opening round of the postseason.

A-7: Afton - The Eagles labored through a stout district -- that included Rejoice Christian, Barnsdall and Hulbert -- and emerged unscathed. A 22-20 victory over Rejoice Christian in mid October propelled Afton a district title, and from there the Eagles went into cruise control the rest of the season. In the playoffs, Afton outscored its opponents 214 to 46.

A-8: Talihina - Led by seniors Heath Humphreys and Sooner Box, the Tigers coasted to the A-8 crown. Talihina dismantled Central Sallisaw, 36-0, in a showdown of the district's top two teams. The Tigers finished the regular season 9-1 and beat Barnsdall in the opening round of the playoffs before being upset by Hominy in the second round.
Talking title game: Afton 44, Crescent 12