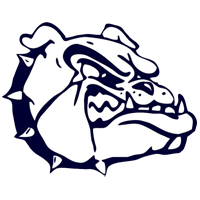 Altus Bulldogs
Altus, OK 73521
Football
Boys Basketball
Girls Basketball
Baseball
Fastpitch
Boys Soccer
Girls Soccer
2017-2018 Boys Basketball Schedule
Record: 0-0 | Unranked
|

Ben Johnson
Skordle and Oklahoma Sports Network have partnered together to provide scores and in-depth analysis for viewers in southwest Oklahoma.
Oklahoma Sports Network provides free high definition online broadcasts of high school and collegiate athletics in Lawton, Duncan, Cache and Elgin. This year, OSN's broadcasts will feature a scroll on the screen with scores from across the state, courtesy of Skordle.
"We are ecstatic about the mutual partnership," OSN's Eric Sharum said. "We're excited to provide scores and highlights from games across the state. This will take us into a new generation of broadcasting."
Also on Friday nights, OSN will broadcast a wrap-up show called the "Final Score." Hosts Kyle Vrska and Christian Lawyer will breakdown down the action from around the state.
|

Ben Johnson


Look back at 2017
2017 district champs
4A-1: Heritage Hall - Everyone should have seen it coming from the start. Heritage Hall took down John Marshall -- who went on to win the Class 3A title -- in the first week of the season, and the Chargers just stampeded their way through 4A-1, as well. Clinton came the closest to knocking off Heritage Hall, 28-24, in week four but Heritage Hall ended up polishing off a 14-0 campaign with a title game victory over Ada.

4A-2: Ada - The Cougars endured some brutal losses to Ardmore and Carl Albert in non-district play, but it prepared Ada for what was up ahead in 4A-2 play. The Cougars' only blemish in district competition was to Tuttle, but Ada ended up knocking off Blanchard for the tiebreaker at the end of the year when both finished atop the standings. Then Ada went on to knock off Oologah in the quarterfinals, and the Cougars marched all the way to the title game, where Heritage Hall ended up prevailing.

4A-3: Wagoner - Few figured there'd be many teams to stand between Wagoner and Heritage Hall ultimately meeting in the 4A title game. The Bulldogs owned the state's longest winning streak (48) after another unbeaten run through 4A-3 and a first round playoff victory over Poteau. But trouble arrived in the form of Blanchard, who ended the Bulldogs' unbeaten run at Odom Stadium.