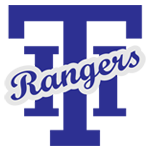 Nathan Hale Rangers
Tulsa, OK 74133
Volleyball
Wrestling
Football
Boys Basketball
Girls Basketball
Baseball
Fastpitch
Boys Soccer
Girls Soccer
2023-2024 Football Schedule
Record: 0-10 | Unranked
vs East Central
L
27-38
9/1
vs Hilldale
L
6-48
9/8
@ Skiatook
L
41-19
9/15
@ Claremore
L
47-7
9/22
vs Edison Prep
L
18-27
9/29
@ Collinsville
L
47-6
10/6
vs Grove
L
0-49
10/13
@ Will Rogers
L
61-0
10/20
vs Bishop Kelley
L
20-55
10/26
@ Pryor
L
58-12
11/3
|

Ben Johnson
As spring football begins, there's now a head-coaching vacancy at Coweta. Early Monday morning, Tim Holt Jr. submitted his resignation to athletic director Tim Johnson.
Holt ends a three-year run at Coweta, where he went 19-15 with a district championship in 2017. He also guided the Tigers to the playoffs in three consecutive years.
"We appreciate the time Coach Holt put into the program," Coweta athletic director Tim Johnson told the Wagoner County American-Tribune. "We wish Tim and his family nothing but the best."

According to several sources, Holt is heading to Broken Arrow to become the Tigers' passing game coordinator. For the Tigers, the reigning Class 6AI champions, Holt joins the offensive staff, which is led by offensive coordinator Jay Wilkinson.
Holt served as an assistant at Broken Arrow from 2010 to 2015.
Coweta is coming off a 5-7 season, one that ended with a loss to Ardmore in the Class 5A quarterfinals.
The next head coach will be Coweta's third since 2013.
|

Michael Swisher
Zach Edge used to run the pit at Maples BBQ in Oklahoma City.
What started out as just a popular BBQ food truck gained a lot of traction and had locals buzzing about finding Central Texas BBQ right here in Oklahoma, so they built a brick and mortar location.
Maples grew too fast, had a subpar review from regionally-renowned Texas Monthly BBQ critic Daniel Vaughn and - just like that - Maples closed its doors.
Edge learned a lot of lessons from his time at Maple's. After Maple's closed, Edge went back to the drawing board and vowed to persevere.
By going out on his own and controlling all the things he knew were important, he was able to call the shots on everything: The equipment, the building, the employees, the sides, the quality of meat, the wood, the smoker and most importantly - the finished product.

In late summer of 2021, Zach opened the doors to Edge Craft Barbecue.

It's what most believe Maple's could've been. Edge removed all the restraints of being an employee and quickly elevated himself to the top of the BBQ food chain simply by doing it his way.
I was there the day Edge Craft opened and I knew immediately that he nailed it.
Starting out with his custom-made 1,000-gallon offset smoker from Primitive Pits, Edge is already ahead of his competitors.
He's not using propane, pellets, or any other shortcut to perfect his fire. He's using the most basic and most challenging method to cook meat with real fire.
This is where the magic begins and ends. And when you're there, ask to look at the pit; they'll gladly show you!
Edge Craft Barbecue is not possibly or could be, but IS DEFINITIVELY cranking out the best brisket north of the Red River.