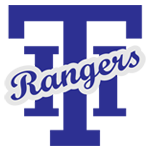 Nathan Hale Rangers
Tulsa, OK 74133
Volleyball
Wrestling
Football
Boys Basketball
Girls Basketball
Baseball
Fastpitch
Boys Soccer
Girls Soccer
2022-2023 Football Schedule
Record: 0-10 | Unranked
@ East Central
L
47-13
9/2
@ Hilldale
L
61-7
9/9
vs Skiatook
L
13-47
9/16
vs Claremore
L
14-35
9/22
@ Edison Prep
L
48-0
9/30
vs Collinsville
L
6-63
10/7
@ Grove
L
70-6
10/13
vs Will Rogers
L
24-41
10/21
@ Bishop Kelley
L
47-15
10/28
vs Pryor
L
22-69
11/3
|

Ben Johnson
As spring football begins, there's now a head-coaching vacancy at Coweta. Early Monday morning, Tim Holt Jr. submitted his resignation to athletic director Tim Johnson.
Holt ends a three-year run at Coweta, where he went 19-15 with a district championship in 2017. He also guided the Tigers to the playoffs in three consecutive years.
"We appreciate the time Coach Holt put into the program," Coweta athletic director Tim Johnson told the Wagoner County American-Tribune. "We wish Tim and his family nothing but the best."

According to several sources, Holt is heading to Broken Arrow to become the Tigers' passing game coordinator. For the Tigers, the reigning Class 6AI champions, Holt joins the offensive staff, which is led by offensive coordinator Jay Wilkinson.
Holt served as an assistant at Broken Arrow from 2010 to 2015.
Coweta is coming off a 5-7 season, one that ended with a loss to Ardmore in the Class 5A quarterfinals.
The next head coach will be Coweta's third since 2013.
|

Michael Swisher
While out trick-or-treating with my kids Monday night, I was having a discussion with some of the other parents in our group about my Halloween experiences as a kid.
I vividly remember always loving the houses that gave away homemade cookies, brownies, caramel apples and - especially - popcorn balls.
I was reminiscing and remembering the good ol' days when people used to hand out these homemade treats and it really made Halloween special.
As my kids were about midway through the evening and collecting a ton of Halloween candy, all three of them came running back to me telling they were just given popcorn ball.
They all wanted to know what it was exactly and if it was good?
Is it good?!?!?!?!?!