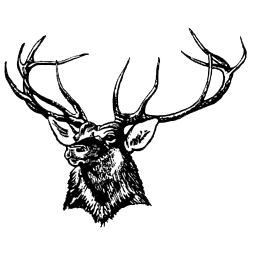 Elk City Elks
Elk City, OK 73644
Wrestling
Football
Boys Basketball
Girls Basketball
Baseball
Slow Pitch
Fastpitch
Boys Soccer
Girls Soccer
2023-2024 Football Schedule
Record: 3-2 | Rank: 10
@ Altus
W
6-36
8/25
vs Bridge Creek
W
28-8
8/31
vs Bridge Creek
W
28-8
9/1
vs Canadian
L
19-45
9/8
vs Carl Albert
L
14-56
9/15
@ Clinton
9/29
7PM
vs Cache
10/5
7PM
vs Cache
10/6
7PM
@ Chickasha
10/12
7PM
vs Weatherford
10/20
7PM
vs Woodward
10/27
7PM
@ John Marshall
11/3
7PM
|

Ben Johnson
Class 4A preview
Rankings
1. Bethany - Declaring 2019 the year of Sam Brandt. Heís improved his quarterbacking skills as the years have gone along, and last season he rushed for 1,262 yards and 25 touchdowns, in addition to 2,615 yards and 27 touchdowns through the air.
2. Blanchard - Class 4Aís top rusher last year was the Lionsí Bryce Madron with 1,743 yards and 32 touchdowns. And, heís back.
3. Wagoner - Running back Chochee Watson could be on the verge of a breakout season after totaling 746 yards and nine touchdowns while sharing time with Schyler Adair in 2018.
4. Clinton - Expect a big year from tailback linebacker Eddi Gonzalez, who logged 107 tackles during his junior campaign.
5. Weatherford - Ethan Downs, a big-time tight end that stands 6 feet, 4 inches and 240 pounds, holds offers from OU, Arkansas, Baylor, LSU and plenty more.
**6. Tuttle - The departure of Carson Berryhill at quarterback could mean the reigning 4A state champs turn to Triston Truelove for a heavy bulk of the offensive load. Truelove rushed for 1,621 yards and 18 touchdowns last season.
7. Bristow - Having Jalen Fullbrightís athleticism back will certainly help, and the same goes for Luke Fortney (reigning state champion in wrestling) and Braden Fullbright on the offensive line.
8. Poteau - Greg Werner returns after a stint at Hilldale as head coach, and so does Mr Do Everything Easton Francis.
9. Broken Bow - Savages are always sneaky good, and thatís likely to be true this season with plenty of seniors on defense, including Dawson Jackson, Stephen Young and Britton McKinney.
10. Hilldale - Hornets lose some talent from last yearís roster, but they still have Jay Porter at quarterback, along with Brayson Lawson and Dylan Walker at wide receiver.
**2018 state champion
Premier players
- Wil Moyer (Cushing): As a junior, Moyer passed for 2,576 yards and 22 touchdown while completing 60 percent of his passes.
- Keaton Crooks (Cushing): Most of Moyerís passes found Crooks, who had 1,117 receiving yards and 11 touchdowns.
- Ben Ward (Cleveland): Enters his junior year after throwing for 2,334 yards for the Tigers last season.
- Caden Culver (Elk City): Threw for 1,683 yards and 13 touchdowns as a junior in 2018.
- Jaxon Ratterree (Weatherford): Downs gets the accolades in Weatherford, but Ratterree threw for 1,758 yards and 16 touchdowns as a junior last year.
Our best guess(es)
Michael Swisher: Tuttle -- Want to see a cool tradition? Go to a Tuttle home game and watch the Tigers bus into the stadium and go straight from the bus to warmups. Thatís not going to win Tuttle a gold ball, obviously. But the fact about 90 Tigers roll off those buses certainly helps. Tuttle will reload what it lost from a year ago and repeat.
Whitt Carter: Wagoner -- It will be hard to defeat Bethany if Sam Brandt is as good or better than he was last year, but the Bulldogs have a ton back and itís enough to get it done and reclaim their spot at the top.
Ben Johnson: Bethany -- Could foresee a Bethany-Blanchard finale, and I like Sam Brandt to get the job done this year.
|

Ben Johnson


Look back at 2017
2017 district champs
4A-1: Heritage Hall - Everyone should have seen it coming from the start. Heritage Hall took down John Marshall -- who went on to win the Class 3A title -- in the first week of the season, and the Chargers just stampeded their way through 4A-1, as well. Clinton came the closest to knocking off Heritage Hall, 28-24, in week four but Heritage Hall ended up polishing off a 14-0 campaign with a title game victory over Ada.

4A-2: Ada - The Cougars endured some brutal losses to Ardmore and Carl Albert in non-district play, but it prepared Ada for what was up ahead in 4A-2 play. The Cougars' only blemish in district competition was to Tuttle, but Ada ended up knocking off Blanchard for the tiebreaker at the end of the year when both finished atop the standings. Then Ada went on to knock off Oologah in the quarterfinals, and the Cougars marched all the way to the title game, where Heritage Hall ended up prevailing.

4A-3: Wagoner - Few figured there'd be many teams to stand between Wagoner and Heritage Hall ultimately meeting in the 4A title game. The Bulldogs owned the state's longest winning streak (48) after another unbeaten run through 4A-3 and a first round playoff victory over Poteau. But trouble arrived in the form of Blanchard, who ended the Bulldogs' unbeaten run at Odom Stadium.