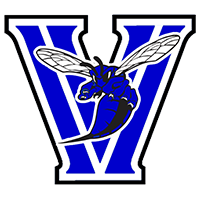 Vinita Hornets
Vinita, OK 74301
Wrestling
Football
Boys Basketball
Girls Basketball
Baseball
Fastpitch
2022-2023 Football Schedule
Record: 8-3 | Unranked
@ Jay
W
14-45
9/1
@ Dewey
W
6-47
9/9
vs Sperry
W
46-10
9/16
vs Pawhuska
W
40-16
9/23
vs Nowata
W
47-8
9/30
@ Caney Valley
W
8-62
10/7
@ Rejoice Christian
55-28
GAME LIVE NOW!
vs Adair
W
44-14
10/21
@ Sequoyah Claremore
L
22-21
10/28
vs Salina
W
46-14
11/3
vs Kiefer


OSSAA State First Round at Kiefer

L
42-26
11/11
|

Ben Johnson
Class 3A preview
Rankings
**1. Heritage Hall
2. Lincoln Christian
3. Plainview
4. Berryhill
5. John Marshall
6. Sulphur
7. Kingfisher
8. Seminole
9. Cascia Hall
10. Perkins-Tryon
**Last year's champion
Our best guess(es)
Michael Swisher: Heritage Hall -- Much like CA in Class 5A, I'm going to take the Chargers until someone proves me wrong. Even in years when Heritage Hall doesn't overwhelm you with talent, it plays tough, disciplined football. The Bogerts always have them primed for big games and I have no reason to believe this year will be any different.
Whitt Carter: Heritage Hall -- This team lost some very key players from last year's title team. But they return some guys primed for a breakout and seem to be on another level than most in this class currently.
Ben Johnson: Lincoln Christian -- The combination of Chase Ricke and Sam Brueggeman gives the Bulldogs a great chance to upend Heritage Hall in the 3A race.
|

Ben Johnson
Verdigris' offense took a drastic leap forward in 2018. A big credit for that goes to the offensive line, especially offensive tackle Austin Woods.
On Tuesday, Woods announced his commitment to Arkansas State on Twitter.
"Without the help of my coaches, teammates, friends, and most importantly my parents, this decision would of been much harder than I could've ever imagined," Woods tweeted.
Woods opted for the Red Wolves while holding offers from Eastern Kentucky, Illinois, Louisiana Tech, Texas State, Tulane and then two in-state Division II offers from Northeastern State and Central Oklahoma.
"It's extremely exciting," Woods told Skordle. "The thought of having my school paid for is unbelievable."