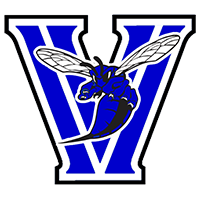 Vinita Hornets
Vinita, OK 74301
Football
Boys Basketball
Girls Basketball
Baseball
Fastpitch
2017-2018 Football Schedule
Record: 6-4 | Unranked
vs Locust Grove
L
40-43
11/2
@ Inola
W
27-31
10/26
vs Berryhill
L
14-62
10/18
@ Sequoyah (Claremore)
W
22-33
10/12
@ Cascia Hall
L
29-24
10/5
vs Verdigris
L
35-45
9/28
vs Jay
W
42-0
9/20
@ Dewey
W
7-50
9/14
@ Nowata
W
6-58
9/7
vs Grove
W
9-6
8/31
|

Ben Johnson
The playoffs are here! Well, not quite but for some teams it will feel that way. Some teams are playing to extend their seasons while some are playing to better position themselves for long postseason runs. Week 10 is always a whirlwind, so buckle up and hold on!

Here's what's on tap:
1. 6AII No. 1 Stillwater (9-0) at 6AII No. 4 Del City (7-2): It has been a day or two since Stillwater last laid claim to a district championship. Since 1995 to be exact. Pioneers can clinch the District 6AII-1 title with a win. A Del City victory (plus a Midwest City win over PC West) creates a three-way tie at the top of the district with district points deciding the champion. Stillwater is 2-0 against Del City, but they haven't played since 2007.

2. 5A No. 1 Carl Albert at 5A No. 4 Bishop McGuinness (8-1): If these two are squaring off, there's always something significant on the line. Last season it was the Class 5A championship. This time, it's for 5A-2 supremacy. The winner claims the district crown. For Carl Albert, it would two years in a row. For the Irish, it would be the third district title in four years.

3. A No. 2 Cashion (9-0) at A No. 3 Minco (8-1): Take the Stillwater-Del City playoff scenario and apply it here. Cashion wins the District A-3 title with a win. A victory for Minco creates a logjam atop the district with Crossings Christian off for the way and cemented at 7-1 in the district. A Cashion win also moves Minco to third. 

4. 2A No. 2 Sperry (9-0) at 2A No. 4 Beggs (8-1): It's been 77 years -- SEVENTY. SEVEN. -- since Sperry was 9-0. The Pirates have won a district title more recently than that (1992), but it's still been a long time for that, too. Beggs, on the other hand, is coming off a runner-up finish in Class 3A, so this is familiar territory for the Demons. The winner here claims the District 2A-3 title, and the loser finishes second. The quarterback matchup -- Sperry's Beau Tell against Beggs' Dalton Spring -- should be a good one, too.

5. 3A No. 3 John Marshall (8-1) at 3A No. 7 Kingfisher (6-3): Winner finishes second in 3A-1 and gets a home playoff game. Loser finishes third and hits the road -- likely to Plainview -- in the first round of the playoffs.

6. 4A No. 8 Hilldale (8-1) at 4A No. 1 Poteau (9-0): Poteau will have to reverse a recent trend if it wants to win District 4A-4. The Pirates can win the district with a win, but a Hilldale victory likely creates a three-team tie atop the standings with Broken Bow also involved. The streak Poteau has to end is its losing ways to Hilldale, who has beaten the Pirates four times in a row, dating bcak to 2010. Poteau's last win over Hilldale was 2009.

7. 6AI No. 7 Owasso (5-4) at 6AI No. 5 Putnam City North (8-1): Neither one can catch Union in 6AI-2, but the Panthers can lock up second place with a win over Owasso, the reigning 6AI champion. An Owasso win likely means the Rams, PC North finish in a tie for second and resort to district points. A win for PC North would be its first ever against Owasso. The Rams are 4-0 all-time against PC North.

8. 5A No. 7 Tahlequah (8-1) at 5A No. 9 Claremore (6-3): This one is simple enough -- winner gets second place in 5A-4, the loser finishes third. The running back battle between Tahlequah's Dae Dae Leathers and Claremore's Jace Hightower should be fun to watch.

9. 6AII No. 2 Bixby (8-1) at 6AII No. 7 Muskogee (6-3): Regardless of records, it seems as though Bixby always struggles with Muskogee. The Spartans have secured the 6AII-2 title and can look toward a home playoff game next week, while Muskogee needs a win to finish third in 6AII-2.

10. 5A No. 5 Altus (8-1) at 5A No. 10 Duncan (8-1): Same at the Tahlequah-Claremore game -- winner gets second place, loser finishes third.

Honorable mention
Edmond Santa Fe at Norman: The Wolves are in the playoffs, but a win would assure a third-place finish. A Norman victory gives the Tigers a chance to make the playoffs with Westmoore headed to Jenks.

Ada at Edison: Winner finishes second in 5A-3, loser gets third since both Edison and Ada are vastly ahead of McAlester in district points.
Clinton at Cache: The Red Tornadoes are no strangers to district titles with 38, according to Iwasatthegame.com. Yet, Clinton hasn't won one since 2011. Cache hasn't won one since 1983. It's a winner-take-all game in 4A-1.

Oologah at Catoosa: A Catoosa win likely means third place and would leave Bristow and Wagoner to settle the district title. An Oologah victory likely means Bristow, Wagoner and Oologah finish tied for the district title, and would likely go to Bristow based on district points.

Checotah at Lincoln Christian: Well, the best way to describe the District 3A-3 standings is jumbled. But don't over-think it. More likely than not, Seminole, Stigler and Idabel should bag victories this week, so this game will decide whether there's a five-way tie for first place or a three-way tie for second place. Either way, it's all about district points at that stage.

Locust Grove at Vinita: After Berryhill at the top of this district, it gets a bit chaotic. Vinita need to win to keep its playoff hopes alive, whereas Locust Grove claims second place with a win.

Lindsay at Kingston: Even if Lindsay wins here, Kingston will have wrapped up its first district championship since 1987. That's how sizeable Kingston's district points lead is.

Panama at Holland Hall: The Dutch win a district title with a win over Panama, whereas a Panama victory likely hands the district title to Vian.

Christian Heritage at Crescent: Someone's season will end here. District A-3 is deep so this game will decide who finishes fourth. Crazy to think Crescent could go from Class A runner-up to out of the playoffs, but that's the scenario headed into this week's slate of games.

Pawhuska at Pawnee: Pawnee has to win to keep its playoff hopes alive. A Pawhuska win would assure the Huskies of third place in District A-5.

Hobart at Frederick: Simple enough on this one. The winner claims the District A-2 title and the loser finishes second.
Ringling at Apache: Did you read the Hobart-Frederick breakdown? Same thing applies here. Would be Ringling's eighth straight district title.

Gore at Central Sallisaw: Gore is looking for its first district championship since 2011. A Central Sallisaw win would give it a chance at a district title for the first time since 2001.

Weleetka at Wetumka: District B-5 will be decide in this one. Winner gets first place, loser gets second place.

Regent Prep at Foyil: These two clubs have played some stout defense this year, giving up only a combined 112 points in 17 games. The better defense here will help its win a district championship. The loser of the game stays home for the playoffs but won't claim a district title.

Paoli at Graham-Dustin: Winner claims the District C-4 championship. Loser finishes second.

*Photo courtesy of Jason Elmquist/Stillwater NewsPress

|

Ben Johnson

Look back at 2017
2017 district champs
3A-1: Oklahoma Christian School - Kingfisher gave OCS a run for its money in district play, but the Saints marched to a 28-22 victory against the Yellowjackets to close out the regular season. In the playoffs, Mason Arnold, who rushed for 1,368 yards his senior season, and the Saints almost knocked off Beggs, but the Demons moved on an eventually made the 3A championship game.
3A-2: Jones - The Longhorns were machine-like in 2017. It was a near cakewalk to 13-0, and it was the same story in the first three rounds of the playoffs. But then John Marshall got in the way. That's when Jones' season came to a half at 13-1.

3A-3: John Marshall - The Bears had weapons for days on their way to the 3A-3 title and the Class 3A crown. Both Devonte Lee and Trey Eason rushed for more than 1,000 yards, but it was Lee who amassed 2,175 yards and 35 touchdowns before heading off to Nevada to start his collegiate career.

3A-4: Sulphur - The only blemish the Bulldogs endured in the season's first 13 weeks was a loss to John Marshall out of district play. Beyond that, the Bulldogs rolled right up until the 3A semifinals. There, Beggs derailed Sulphur and its plans to advance to the title game.

3A-5: Berryhill - Had all the makings of a team poised to make a run at the title in 2017. The Chiefs pulled out a seven-point win over Sperry in district play for the crown, and Berryhill's defense was stout all season long. But then Tahlequah Sequoyah pulled off a 32-30 upset in the second of the 3A playoffs to stun Berryhill.
3A-6: Beggs - The Demons had no problem scoring points last season. Quarterback Dalton Spring and all his weapons put up 592 points in 14 weeks, including eight performance of 40-plus points. Beggs stormed its way to the 3A finals, but there points were hard to come by in a 14-7 loss to John Marshall.

3A-7: Jay - No one pegged as the 3A champion before the 2017 season started. That's when Gabe Simpson and company steamrolled their way to a 9-1 regular season, including an unbeaten run through district play. But in the second round of the playoffs, Sperry ousted the Bulldogs from the playoffs.

3A-8: Idabel -Offering up stout defense all year long, the Warriors only slip-up in district play was against Eufaula. Idabel did, however, knock off Muldrow, who tied with the Warriors atop the district standings. In the playoffs, Idabel beat Bristow in the second round of the postseason, but John Marshall ended the Warriors' season in the quarterfinals.

Talking title game: John Marshall 14, Beggs 7

Both John Marshall and Beggs could put up points at will in 2017, but neither succeeded in doing so in the championship game. The two teams combined for six turnovers in the title game, but it was Devonte Lee's 51-yard touchdown run midway through the fourth quarter to put the Bears ahead for good. Lee rushed for 223 yards on 25 carries in John Marshall's first championship since 1995.



On to 2018...


Players to watch
- Jett Sternberger (Kingfisher): The Yellowjacket quarterback was instrumental on offense all year long in 2017. Sternberger completed 183 of his 282 passes for 2,398 yards and 35 touchdowns.