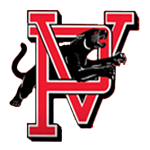 Pauls Valley Panthers
Pauls Valley, OK 73075
Wrestling
Football
Boys Basketball
Girls Basketball
Baseball
Fastpitch
2019-2020 Football Schedule
Record: 0-0 | Unranked
@ Lindsay
8/30
7:30PM
@ Oklahoma Christian School
9/6
7PM
vs Jones
9/13
7PM
@ Lone Grove
9/27
7PM
vs Marlow
10/4
7PM
vs Bethel
10/11
7PM
@ Douglass
10/17
7PM
vs Purcell
10/25
7PM
vs Plainview
11/1
7PM
@ Sulphur
11/8
7PM
|

Ben Johnson
We are two weeks away from playoff games starting. But for now, it's time to hand out playoff berths and district titles.
Here's what's on tap for week nine:
1. 5A No. 4 Bishop McGuinness (7-1) at 5A No. 6 Guthrie (7-1): Laying low and waiting for the final two weeks of the season -- that's been Bishop McGuinness for about a month now. The playoffs essentially start now for the Irish with Guthrie in the crosshairs, followed by Carl Albert. The winner all but secures a home playoff game in the first round, whereas a Bishop McGuinness win sets up a showdown for the district title next week against the Titans. Should mention that Bishop McGuinness has won four of the past six matchups against Guthrie since 2012.

2. 6AI No. 2 Jenks (7-1) at 6AI No. 4 Edmond Santa Fe (7-1): The Wolves had a chance to make a splash against Broken Arrow two weeks ago and got beat 35-7. But Edmond Santa Fe can still earn a home playoff game and all but wrap up second place in 6AI-1 with a victory. Jenks, meanwhile, has been on a roll since losing to Broken Arrow on Sept. 20

3. A No. 2 Cashion (8-0) at A No. 5 Crossings Christian (8-1): Another week, another District A-3 game in the top 10. This time, it's the top two teams clashing for the district title. This is it for Crossings Christian in the regular season; a win and the Knights enjoy a bye week in week 10 with the playoffs around the corner. A victory for Cashion will be followed by a another interesting matchup with Minco next week. Never a dull moment in A-3.

4. 4A No. 7 Catoosa (7-1) at 4A No. 5 Bristow (7-1): For the first time since 1989, these two I-44 establishments will square off, and thanks to Oologah and Wagoner it's a glorified mess atop 4A-3. Wagoner, Oologah, Bristow and Catoosa are all 4-1 in district play, so the winner of this one at least feels better about staying home for a first-round playoff matchup. Plus, Bristow's Tyler Wayland and Catoosa' Daniel Queen sharing a field is exciting within itself.

5. 6AII No. 5 Del City (6-2) at 6AII No. 4 Lawton (5-3): The Wolverines had Stillwater on the ropes, and they flat out gave up too many points against Midwest City. Del City was throttled last week by Midwest City. Needless to say, one of these two desperately needs a victory. The winner likely finishes third and earns a date at Booker T. Washington in the opening round of the playoffs. That's a much better option than venturing to Bixby.

6. 3A No. 5 Lincoln Christian (7-1) at 3A No. 9 Idabel (6-2): Raise your hand if you have a firm handle on how things are playing out in District 3A-3. Now put it down, because no one knows what's happening in that chaotic mess. Both Lincoln Christian and Idabel seem likely to be playoff representatives from 3A-3, so this one is more about district supremacy. It's likely the result will be whatever further creates havoc in that bizarro district.

7. Hominy (6-2) at A No. 9 Morrison (7-1): Class A has itself some stacked districts -- A-3 and A-5 come to mind. Here we have more A-5 hijinks afoot. Morrison has been dominant this season, outside of its loss to Tonkawa. Hominy's only district loss was a six-point setback against Pawhuska. Morrison's rushing attack against Hominy Hipp brothers (Blake and Mike) should be fun to watch. All eight clashes between these two have occurred since 2008, and Morrison has won six of them.

8. Skiatook (6-2) at 5A No. 3 Collinsville (8-0): A few weeks ago, this one looked like it had all the makings of a week nine district clash for the 5A-4 title. Then Skiatook went and lost to Tahlequah and Claremore and now appears to be almost assuredly locked into the No. 4 spot in the district. The Bulldogs, though, can claim some Highway 20 bragging rights with a win. Neither defense has given up more than 69 points this season, so expect plenty of carries and a quick game.

9. B No. 6 Dewar (7-1) at B No. 10 Keota (6-1): Perhaps the best defense not mentioned in the state resides in Keota this season. The Lions have given up only 58 points and only 14 in their last four games. Then there's Dewar, a team that's averaging 47.6 points per contest. Winner here claims the B-6 crown.

10. 4A No. 4 Blanchard (6-2) at Cushing (4-4): Upon further review, Cushing might have been overlooked early on this season. But the Tigers continue to churn out points, much like they've done in recent seasons. Bryce Madron is a running machine for the Lions, and Cushing's Wil Moyer continues to rack up passing yards every week. Expect some offensive fireworks in this one.

Honorable mention
Westmoore at Norman: Fourth place in 6AI-1 is up for grabs here. Of course, being in the playoffs will mean a trip to Union in the first round. But, better to have a shot than closing up shop after the regular season.

Midwest City at Choctaw: Choctaw in desperate need of a win to keep its playoff hopes alive. Any letdown from the Bombers after torching Del City last week?
Coweta at Bishop Kelley: The Comets have been coasting along in 5A-3 play this year. Their defense, though, should get a challenge from Coweta quarterback J.D. Geneva this week.

Perkins-Tryon at John Marshall: In a different district in 3A, Perkins would be competing for a district title. But the Demons' have the misfortune of being paired with Heritage Hall, John Marshall and Kingfisher. Still, though, don't sleep on Perkins-Tryon against the Bears this week.

Pauls Valley at Plainview: Winner likely finishes second in 3A-2 and welcomes Kingfisher to town in the first round of the playoffs. That's no picnic, but seems like a better option than traveling to John Marshall.

Verdigris at Locust Grove: Berryhill is the class of 3A-4, but Verdigris has worked itself into position to possibly host a playoff game. The Pirates' defense has been stingy this season, but next up is Verdigris quarterback Brant Hager and running back Hayden Hutchinson.

Okemah at Jones: The Longhorns haven't been challenged much this season. The Panthers need a win to keep playoff hopes alive in 3A-2.

Prague at Meeker: Staying in 3A-2, Meeker can solidify its spot in the No. 2 spot with a win. Prague is tussling with Kellyville and Okemah just to get into the playoffs.

Shattuck at Seiling: A victory for Shattuck wraps up the B-1 crown.

Tyrone at Pond Creek-Hunter: Buffalo has reigned supreme in C-1, so it's now down between PC-Hunter and Tyrone to claim the second spot.


So who wins all the matchups? Check back for our weekly picks on Thursday.
*Photo courtesy of Coweta football

|

Ben Johnson
Wardogs win in Gardner's debut
It took 17 years, but a Miami coach won his coaching debut on Friday night. Zach Gardner, at the helm in Miami after going 96-32 in 11 season at Afton, guided the Wardogs to a 24-10 victory over Claremore Sequoyah.
Shawn Booth was the last Miami coach to win in his debut back in 2001.
"Sure everyone wants to win each week, but as a staff we knew it was crucial to win early," Gardner said. "We have had these kids grinding since June. This just shows their efforts are paying off."
Miami and Claremore Sequoyah were tied a 10 at halftime, but the Wardogs' Gavin Payton found Jordan Freeman for a 21-yard touchdown pass with 6:03 left in the third quarter.
Caden Folks punctuated Miami's scoring with a 2-yard touchdown run in the fourth quarter. Folks, Payton and Freeman combined to rush for 192 yards and two touchdowns.
"Our skill guys played very well throughout the night," Gardner said. "I strongly felt we were winning in the trenches through the way our kids took over in the second half."
Miami will host Jay on Friday night, and Claremore Sequoyah will be at Hilldale.
Guthrie wins big
Guthrie's defense made life miserable for Enid in the Bluejays' 57-19 rout at D. Bruce Selby Stadium on Friday night.
Guthrie jumped out in front early on Campbell Leach's 46-yard fumble return for a touchdown. Then Cale Coffman cashed in a 70-yard fumble return for a score, after Leach stripped Enid's Will Phillips of the ball.
Leading the way for Guthrie (1-0) was strong safety J.D. Coonfield, who had a 74-yard interception return for a touchdown to go along with one sack, one tackle for loss, two pass break-ups and 16 tackles.
On offense, Brody Hinkle had six catches for 121 yards and a touchdown for Guthrie.
"Good team win," Guthrie coach Kelly Beeby said. "But you can't read too much into week zero non-district games."
Riggs, Trojans take down Bixby
Keith Riggs became the second Jenks head coach to lead the Trojans since 1996. After Allan Trimble's 22-year run of going 251-42, Riggs took over for his mentor and led Class 6A No. 4 Jenks to a 28-14 victory over Bixby at Lee Snider Stadium.
The Trojans (1-0), who started 0-4 last season, scored the game's first two touchdowns on a 65-yard score by Dreysen Watters and a 25-yard TD strike from Ian Corwin to Braden Phipps.
Bixby (0-1) answered with Mason Williams' 34-yard touchdown pass to Cade Cavender, and the Spartans were with 14-7 at halftime.
But Jenks struck again for two more score to increase its lead in the second half.
Noah Hernandez had a 15-yard touchdown run in the third quarter, and he followed with a 13-yard TD scamper in the fourth.
Bixby's final score came on Williams' 17-yard TD strike to Cavender.
Watters and Hernandez combined for 163 yards on 25 carries for the Trojans.
Pirates double up El Reno
Poteau and El Reno were in desperate need of a game to fill out their 2018 schedule. And just like that, a matchup was born.
Turns out, Class 4A No. 3 Poteau benefited the most with a 38-19 victory over El Reno at Costner Stadium.
"We both had scheduling issues and we both needed a game so I said what the heck, might as well play," Poteau coach Forrest Mazey said. "I would rather do that then play nine games."
The Pirates (1-0) claimed a victory thanks to quarterback Jace Pitchford going 13 of 24 for 259 yards and three touchdowns. He had touchdown throws of 62, 37 and 17 yards to Todd Mattox, Easton Francis and Cameron Duncan, respectively.
"I think our kids found a way to win with guts," Mazey said. "We didn't play great in all facets of the game, but they found a way to get it done when it counted."
Poteau made El Reno (0-1) pay by forcing three Indian turnovers on fumbles.
"Very impressive," Mazey said of his defense. "They always have a good game plan, and they did a great job executing it."
Sirleaf, Conquerors coast past McLain
Josh Sirleaf knows how work. Victory Christian coach Dub Maddox can easily verify that.
Sirleaf, a senior wideout for Victory Christian, caught three passes for 185 yards and two touchdowns in the Conquerors' 52-6 win over McLain on Friday night.
"Josh showed up every day in the summer for workouts, and then went to work every day with his family landscaping and cleaning business," Maddox said of Sirleaf, who also recorded three interceptions on defense. "He knows how to work and that carries over on the football field. He's pound for pound one of the strongest players I have coached."
With 10 seconds left in the first quarter, Sirleaf scored Victory Christan's first touchdown on a 54-yard pass from Garrett Williams. Sirleaf would later score on a touchdown grab of 98 yards late in the second quarter.
Williams finished with 355 yards and five touchdowns while completing 7 of 11 passes.
"Have a week zero game can pose some challenges with losing an extra week of practice," Maddox said. "I thought our players handled it well."
The victory is Maddox's first after he left his offensive coordinator job at Jenks to replace Ron Smith in south Tulsa.
"I never focused on that going into the game," Maddox said of getting his first head-coaching victory. "I was just excited to see some of our hard work and preparation come to life on the field."
Pauls Valley prevails
With time running down, Pauls Valley's Tyce Davidson came up with an interception to secure the Panthers' 19-18 win over Lindsay on Friday.
The win was Pauls Valley's first under first-year head coach Dusty Raper.
Quarterback Jack Grimmett paced Pauls Valley's offense with 28 carries for 205 yards and a touchdown. The Panthers rushed for 329 yards as a team on 56 carries.
The Panthers' other two touchdowns were courtesy of runs by Jacob McElhaney.
Pauls Valley was forced to punt with a minute left in the game, but Lindsay picked up only one first down before the Panthers logged back-to-back sacks before Davison's interception.
Hipp, Hominy hold on
Jacob Bruce was a one-man wrecking crew for Hulbert at Rider Field on Friday night. The senior tailback rushed for 321 yards and four touchdowns on 24 carries, in addition to two touchdowns on kickoff returns.
But Class A No. 4 Hominy managed to hang on and beat Hulbert 58-41 in a high-scoring affair.
"Hulbert is a good football team," Hominy coach Caleb Christian said. "We are blessed and fortunate to leave with a win."
Luckily for Hominy (1-0), it had Blake Hipp leading the way. The senior quarterback completed 7 of 14 passes for 290 yards and five touchdowns, plus 84 yards and three touchdowns on 11 carries.
"Blake Hipp is a coach's dream at quarterback," Christian said. "Tough player that knows the offense and leads the team at a high level."
Bruce scored on a 6-yard touchdown run with 1:13 left before halftime to trim Hominy's lead to 32-29, but that's as close at Hulbert (0-1) would get the rest of the way.
Hipp responded 57 seconds later with a 51-yard touchdown pass to Clifford Hayes to give the Bucks a 40-29 halftime lead.
In the end, Hominy had 583 yards on offense.
"Our offensive line is the backbone of our offense," Christian said. "They hang their hat on being physical and being in shape."
|

Ben Johnson

Look back at 2017
2017 district champs
3A-1: Oklahoma Christian School - Kingfisher gave OCS a run for its money in district play, but the Saints marched to a 28-22 victory against the Yellowjackets to close out the regular season. In the playoffs, Mason Arnold, who rushed for 1,368 yards his senior season, and the Saints almost knocked off Beggs, but the Demons moved on an eventually made the 3A championship game.
3A-2: Jones - The Longhorns were machine-like in 2017. It was a near cakewalk to 13-0, and it was the same story in the first three rounds of the playoffs. But then John Marshall got in the way. That's when Jones' season came to a half at 13-1.

3A-3: John Marshall - The Bears had weapons for days on their way to the 3A-3 title and the Class 3A crown. Both Devonte Lee and Trey Eason rushed for more than 1,000 yards, but it was Lee who amassed 2,175 yards and 35 touchdowns before heading off to Nevada to start his collegiate career.

3A-4: Sulphur - The only blemish the Bulldogs endured in the season's first 13 weeks was a loss to John Marshall out of district play. Beyond that, the Bulldogs rolled right up until the 3A semifinals. There, Beggs derailed Sulphur and its plans to advance to the title game.

3A-5: Berryhill - Had all the makings of a team poised to make a run at the title in 2017. The Chiefs pulled out a seven-point win over Sperry in district play for the crown, and Berryhill's defense was stout all season long. But then Tahlequah Sequoyah pulled off a 32-30 upset in the second of the 3A playoffs to stun Berryhill.
3A-6: Beggs - The Demons had no problem scoring points last season. Quarterback Dalton Spring and all his weapons put up 592 points in 14 weeks, including eight performance of 40-plus points. Beggs stormed its way to the 3A finals, but there points were hard to come by in a 14-7 loss to John Marshall.

3A-7: Jay - No one pegged as the 3A champion before the 2017 season started. That's when Gabe Simpson and company steamrolled their way to a 9-1 regular season, including an unbeaten run through district play. But in the second round of the playoffs, Sperry ousted the Bulldogs from the playoffs.

3A-8: Idabel -Offering up stout defense all year long, the Warriors only slip-up in district play was against Eufaula. Idabel did, however, knock off Muldrow, who tied with the Warriors atop the district standings. In the playoffs, Idabel beat Bristow in the second round of the postseason, but John Marshall ended the Warriors' season in the quarterfinals.

Talking title game: John Marshall 14, Beggs 7

Both John Marshall and Beggs could put up points at will in 2017, but neither succeeded in doing so in the championship game. The two teams combined for six turnovers in the title game, but it was Devonte Lee's 51-yard touchdown run midway through the fourth quarter to put the Bears ahead for good. Lee rushed for 223 yards on 25 carries in John Marshall's first championship since 1995.



On to 2018...


Players to watch
- Jett Sternberger (Kingfisher): The Yellowjacket quarterback was instrumental on offense all year long in 2017. Sternberger completed 183 of his 282 passes for 2,398 yards and 35 touchdowns.