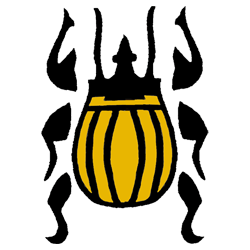 Alva Goldbugs
Alva, OK 73717
Football
Boys Basketball
Girls Basketball
Baseball
Slow Pitch
Fastpitch
Boys Soccer
Girls Soccer
2023-2024 Football Schedule
Record: 2-3 | Unranked
| | | | |
| --- | --- | --- | --- |
| | vs Purcell | | Missing Score |
@ Purcell
L
13-0
8/25
@ Thomas - Fay - Custer
W
14-39
9/1
vs Fairview
21-41
GAME LIVE NOW!
vs Millwood
L
13-36
9/22
vs Newkirk
W
34-6
9/29
| | | | |
| --- | --- | --- | --- |
| | vs Hennessey | | Missing Score |
@ Blackwell
10/6
7PM
@ Chisholm
10/12
7PM
vs Hennessey
10/20
7PM
@ OCS
10/27
7PM
vs Perry
11/2
7PM
|

Ben Johnson
Full slate of games greets us on this last week of August. Rejoice! Also, fans of Swisher, Coach Turney and myself will be happy to know we tied at 11-5 last week. Whitt is lagging way behind at 10-6.
OK, let's do this. Week 1 picks for your enjoyment:

Heritage Hall at Millwood

Michael Swisher: Millwood 31, Heritage Hall 28

Ben Johnson: Heritage Hall 24, Millwood 23

Whitt Carter: Millwood 34, Heritage Hall 21

Randy Turney: Heritage Hall 24, Millwood 20

Midwest City at Carl Albert

Michael Swisher: Midwest City 33, Carl Albert 29

Ben Johnson: Midwest City 35, Carl Albert 34

Whitt Carter: Carl Albert 27, Midwest City 24

Randy Turney: Midwest City 28, Carl Albert 14


Coweta at Wagoner

Michael Swisher: Wagoner 22, Coweta 12

Ben Johnson: Coweta 32, Wagoner 29

Whitt Carter: Coweta 41, Wagoner 37

Randy Turney: Coweta 21, Wagoner 14


Del City at Bishop McGuinness

Michael Swisher: Bishop McGuinness 31, Del City 17

Ben Johnson: Bishop McGuinness 28, Del City 23

Whitt Carter: Del City 27, Bishop McGuinness 26

Randy Turney: Bishop McGuinness 28, Del City 10


Kingfisher at Tuttle

Michael Swisher: Tuttle 29, Kingfisher 20

Ben Johnson: Tuttle 37, Kingfisher 22

Whitt Carter: Tuttle 34, Kingfisher 28

Randy Turney: Tuttle 21, Kingfisher 20



Holland Hall at Cascia Hall

Michael Swisher: Cascia Hall 21, Holland Hall 14

Ben Johnson: Cascia Hall 33, Holland Hall 23

Whitt Carter: Cascia Hall 31, Holland Hall 17

Randy Turney: Cascia Hall 20, Holland Hall 14



Laverne at Alex

Michael Swisher: Laverne 34, Alex 30

Ben Johnson: Laverne 47, Alex 28

Whitt Carter: Laverne 28, Alex 20

Randy Turney: Laverne 36, Alex 14



Oologah at Collinsville

Michael Swisher: Collinsville 16, Oologah 7

Ben Johnson: Collinsville 30, Oologah 27

Whitt Carter: Collinsville 37, Oologah 35

Randy Turney: Collinsville 17, Oologah 14



Norman at Norman North

Michael Swisher: Norman North 38, Norman 14

Ben Johnson: Norman North 30, Norman 13

Whitt Carter: Norman North 41, Norman 24

Randy Turney: Norman North 21, Norman 17



Mansfield Lake Ridge (Texas) at Union

Michael Swisher: Union 28, Mansfield Lake Ridge 19

Ben Johnson: Union 26, Mansfield Lake Ridge 23

Whitt Carter: Mansfield Lake Ridge 28, Union 17

Randy Turney: Union 24, Mansfield Lake Ridge 10



Mansfield (Texas) at Broken Arrow

Michael Swisher: Broken Arrow 22, Mansfield 20

Ben Johnson: Broken Arrow 28, Mansfield 17

Whitt Carter: Broken Arrow 24, Mansfield 21

Randy Turney: Broken Arrow 35, Mansfield 17



Mansfield Legacy (Texas) at Jenks

Michael Swisher: Mansfield Legacy 31, Jenks 20

Ben Johnson: Mansfield Legacy 23, Jenks 13

Whitt Carter: Mansfield Legacy 28, Jenks 20

Randy Turney: Mansfield Legacy 20, Jenks 14



Mustang at Yukon

Michael Swisher: Mustang 31, Yukon 28

Ben Johnson: Yukon 27, Mustang 26

Whitt Carter: Mustang 37, Yukon 22

Randy Turney: Mustang 24, Yukon 7



Altus at Lawton

Michael Swisher: Lawton 23, Altus 20

Ben Johnson: Lawton 29, Altus 17

Whitt Carter: Lawton 42, Altus 21

Randy Turney: Lawton 28, Altus 7



Owasso at Fayetteville (Ark.)

Michael Swisher: Owasso 31, Fayetteville 30

Ben Johnson: Owasso 41, Fayetteville 20

Whitt Carter: Owasso 30, Fayetteville 27

Randy Turney: Owasso 17, Fayetteville 14



Ada at Ardmore

Michael Swisher: Ardmore 33, Ada 14

Ben Johnson: Ardmore 32, Ada 17

Whitt Carter: Ardmore 37, Ada 24

Randy Turney: Ardmore 32, Ada 20

Idabel at Broken Bow

Michael Swisher: Broken Bow 31, Idabel 20

Ben Johnson: Broken Bow 20, Idabel 13

Whitt Carter: Broken Bow 28, Idabel 16

Randy Turney: Broken Bow 21, Idabel 20
Jones at Lincoln Christian

Michael Swisher: Lincoln Christian 30, Jones 17

Ben Johnson: Lincoln Christian 44, Jones 37

Whitt Carter: Lincoln Christian 41, Jones 27

Randy Turney: Jones 34, Lincoln Christian 14
Commerce at Adair

Michael Swisher: Adair 28, Commerce 20

Ben Johnson: Commerce 26, Adair 23

Whitt Carter: Commerce 21, Adair 14

Randy Turney: Adair 28, Commerce 7
Thomas at Alva

Michael Swisher: Alva 28, Thomas 24

Ben Johnson: Thomas 35, Alva 33

Whitt Carter: Thomas 34, Alva 13

Randy Turney: Thomas 14, Alva 13
Crescent at Morrison

Michael Swisher: Morrison 23, Crescent 17

Ben Johnson: Morrison 24, Crescent 16

Whitt Carter: Crescent 35, Morrison 31

Randy Turney: Crescent 31, Morrison 28
Rejoice Christian at Crossings Christian

Michael Swisher: Rejoice Christian 42, Crossings Christian 21

Ben Johnson: Rejoice Christian 41, Crossings Christian 21

Whitt Carter: Rejoice Christian 28, Crossings Christian 24

Randy Turney: Rejoice Christian 34, Crossings Christian 18
Pioneer at Coyle

Michael Swisher: Coyle 38, Pioneer 31

Ben Johnson: Coyle 44, Pioneer 40

Whitt Carter: Pioneer 32, Coyle 20

Randy Turney: Coyle 41, Pioneer 20
Regent Prep at Prue

Michael Swisher: Regent Prep 44, Prue 40

Ben Johnson: Regent Prep 51, Prue 32

Whitt Carter: Prue 21, Regent Prep 18

Randy Turney: Regent Prep 48, Prue 6


Let us know what you think. Tweet your predictions to us at @Skordle.

|

Ben Johnson




Look back at 2017
2017 district champs
2A-1: Chisholm - The Longhorns were golden when they weren't facing Washington in 2017. Luckily for them, Washington was in a different district, so Chisholm made an unbeaten 6-0 run through A-1 last season, including a 33-21 victory over Alva in October. But unfortuntaely for Chisholm, its only two losses were to Washington in non-district play in September and then in the second round of the playoffs in November.
2A-2: Millwood - A machine -- that's what Millwood was in 2017. The Falcons scored no fewer than 37 points in all 14 of their games, and they never gave up more than 18. That's pure dominance. And to cap it all off, Millwood outscored its opponents 228 to 7 in the postseason.
2A-3: Lindsay - The Leopards were hard to get a read on in 2017, but they finished atop 2A-3 by the end of the regular season. A 27-21 loss to Hobart landed Lindsay in a tie atop the district with Washington, but the Leopards followed that loss with a 38-21 victory over Washington to claim the tiebreaker. But while Washington was making a run to the state championship game, Lindsay ended up with a second-round loss to Alva to cap a 7-5 season.
2A-4: Davis - Head coach Jody Weber capped his 17-year run as the Wolves' head coach with the program's 34th district title. Davis knocked off every 2A opponent it faced in 2017 until it clashed with Washington in the semifinals.
2A-5: Vian - The Wolverines coasted in 2A-5 play, winning all five contests comfortable. The closest was a 26-12 win over Okemah in late October. The district title segued into playoff wins over Panama and Victory Christian and the first two rounds, but then Millwood was waiting in the quarterfinals to pull the plug on Vian's postseason run.
2A-6: Valliant - Really only one word sums up 2A-6 in 2017: craziness. Five -- yes, five! -- teams finished atop the district standings at 4-2. It was Valliant that ended up with its fifth district crown, and then there was Hartshorne that missed the playoffs altogether. Valliant, Spiro and Antlers all won their first round playoff matchups, but none of the three advanced past the second round.
2A-7: Holland Hall - It was the first district championship for the Dutch, a team that had joined the OSSAA ranks in 2016 after transitioning over from the Southwest Preparatory Conference with mostly Texas teams. Holland Hall looked like a potential opponent for Millwood in the finals, but a furious comeback by Davis in the quarterfinals ended the Dutch's postseason run.

2A-8: Adair - The Warriors picked up their seventh straight district title, thanks in large part to a 36-14 win over Commerce in the final week of the regular season. Adair marched into the quarterfinals, where Alva dispatched the Warriors with a 40-8 rout.

Talking title game: Millwood 42, Washington 7
An underdog heading into the game, Washington struck first and looked like it might elevate Millwood's stress level for the first time during the 2017 season. But all the Falcons did was respond with 42 straight points to coast to their seventh state championship. Running back Marcus Major ran for 152 yards and three touchdowns on 12 carries for the Falcons, and Dezmond Howard scored on both sides of the ball (a 40-yard TD reception and an 82-yard fumble return). Millwood ended up forcing four Washington turnovers in the game.




On to 2018...
Players to watch
- Marcus Major (Millwood): Not great news for the rest of Class 2A that Major returns in the Falcons' backfield in 2018. The Oklahoma commit had 1,155 yards and 23 touchdowns on 102 carries last season. Also mixed in 23 catches for 490 yards and five touchdowns.