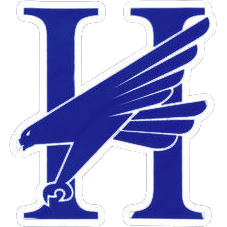 Hennessey Eagles
Hennessey, OK 73742
Football
Boys Basketball
Girls Basketball
Baseball
Slow Pitch
Fastpitch
2017-2018 Football Schedule
Record: 2-8 | Unranked
@ Chisholm
L
49-26
11/2
vs Newkirk
L
9-22
10/26
@ Oklahoma Centennial
W
8-41
10/19
| | | | |
| --- | --- | --- | --- |
| | @ Oklahoma Centennial | | Missing Score |
vs Oklahoma Christian School
L
33-40
10/11
@ Luther
W
22-28
10/5
vs Perry
L
20-49
9/28
@ Alva
L
49-13
9/21
@ Hobart
L
21-14
9/14
vs Kingfisher
L
14-32
9/7
vs Perkins-Tryon
L
14-15
8/31
|

Ben Johnson
No introduction needed. Here are the "expert" picks for state tournaments taking place this weekend. (Oh, and listen to the podcast while you're at it!)
Class 6A
Boys
Ben Johnson - Edmond Memorial: There are so many players to love in this field -- Putnam City Westís Rondel Walker, Sapulpaís Camryn Dennis, Putnam City Northís Micah Thomas, Booker T. Washingtonís Bryce Thompson and so many more. But Shane Cowherd is bringing a team with talent across the board. Thereís a reason the coaches in the state have the Bulldogs as the top-ranked team, so Iíll side with Cowherd and Co. over Booker T. Washington in the finals.
Michael Swisher - Edmond Memorial: The Bulldogs snuck in after losing to Midwest City and squeaking by rival Santa Fe. Theyíll play better this week and bring the trophy down south.
Whitt Carter - Booker T Washington: This will be a fantastic tournament filled with teams that can win it. But Iíll take the Hornets, as they have the experience in big games and are hungry for a title. They had to watch Memorial win two in a row in Class 5A and this year their get one of their own. Another side note, BTWís Seth Hurd is my favorite and the most underappreciated player in the state.
Girls
Ben - PC West: Reckless abandon is what the Patrios will play with this weekend, just like theyíve done all year. Not a ton of big-time scorers for PC West, but last yearís runner-up will hoist the gold ball this year.
Michael - Putnam City West: No. 1 in Oklahoma. Nationally-ranked. Havenít lost to a team from Oklahoma. Wonít this weekend, either.
Whitt - Putnam City West: They were right there last year and had their title taken in the waning seconds by Owasso. All theyíve done this year is go 23-1 with a loss to Skyline, TX and dominate the teams inside the state of Oklahoma. Their relentless style of play and approach will be the difference, as they finish on Saturday this time and cut down the nets.
Class 5A
Boys
Ben - Memorial: Boone twins. Itís that simple. The Chargers have been a dynamo in 5A with two straight titles and now going for a third. Northwest Classen is good, but can Davion Warden and Co. make it to the title game and then take down the Chargers? I donít see it.
Michael - Memorial: Lenny Hatchett has Del City playing so well, but I canít pick against Memorial. Neither should you.
Whitt - Memorial: Letís all be honest, this is the easiest pick from any of the classes. Bobby Allison and gang are just on another level. The Boone twins will, once again, wow the crowds at the Mabee Center with their athleticism and impact on both ends of the floor. The Chargers get another one, sending Kalib and Keylan out with a bang.
Girls
Ben - Piedmont: Per usual, the 5A girls field is pretty much anyoneís for the taking. Rogers is dangerous, but then so is El Reno with Ashlyn Evans-Thompson leading the charge. Coweta is young but talented, and East Central is always a threat. But for this year, Iíll go with the Wildcats, led by Delanie Crawford (14.8 points a game) and Maci Attalla (13.6).
Michael - Piedmont: El Reno beating Ardmore at area put the bracket in a funk as it appears loaded at the bottom. Coach Carrís team will emerge from that and then claim gold on Saturday.
Whitt - Ardmore: They suffered a surprising and tough loss to El Reno at the area tournament last week, but I think that may work to the Lady Tigers advantage by waking them up. This team rolled through the first part of the season, losing their first game in late January. Ardmore cuts down the nets and gets itsí third gold ball.
Class 4A
Boys
Ben - Kingfisher: Some unbelievable talent in this field -- Broken Bowís Josh Jones (20.4 points per game), Centralís B.J. Jefferson (16), Elginís Conner Slater (16.3), Kingfisherís Trey Green (17) and Heritage Hallís Trey Alexander (24.8). And whatís scary is a lot of these teams will return a lot of talent next season. But for now, Iím zeroing in on a Kingfisher-Heritage Hall title game for a second straight year. This time the gold ball goes to Jett Sternberger, Matt Stone, Bijan Cortes and Co.
Michael - Kingfisher: I live in Kingfisher. I have to pay my bills. I have to pick the Yellowjacket. Oh, and theyíre really, really good. And hungry. If they get by dangerous Elgin in the quarters, look out.
Whitt - Kingfisher: The class that everyone is excited for will take center stage at the Fairgrounds for all three days. Heritage Hall beat the Yellowjackets in the title game last year and are 26-0 this year. But the star-studded Kingfisher remembers that loss last March and will want revenge. They get it and send out their seniors with a second gold ball.
Girls
Ben - Anadarko: Top half of the bracket -- Holland Hall, Muldrow, Elgin and Classen SAS -- is STACKED. Again, STACKED. Thatís part of the reason I went with Anadarko. The Warriors still have their work cut out for them, but Iím rolling the dice with Kaylee Borden (12 points a game), Averi Zinn and the rest of the Anadarko team to win its third gold ball.
Michael - Muldrow: Coaches tell me Classen SAS is as talented as theyíve seen in 4A in a while. And theyíre young as they start three freshmen, a sophomore and a junior. That said, Iím going with Muldrow. Taylen Collins can match up with Littlepage-Buggs and Hannah Boyett can handle the pressure. And thatís just a semifinal. Donít overlook Anadarko, either (it appears I am).
Whitt - Anadarko: A fairly wide open class, there are a handful of teams I could see winning it. Iíll go with the tradition-rich Anadarko, who beat one of the favorites, Classen, last Friday in the area finals. When the Lady Warriors get the press up and running, you better handle the pressure or things can unravel quickly.
Class 3A
Boys
Ben - Millwood: Kingstonís Jacob Germany is as good as it gets in this field, but Iíll side with the athleticism of the Falcons here. Give me Justin Wilson and Isaiah Williams and the rest of the Falcons.
Michael - Hereís hoping for a Kingston-Millwood final (all apologies to you other six). Iíve got personal ties to Millwood, so the fan in me is pulling for the Falcons all the way. The business side in me says Kingston wonít be denied.
Whitt - Millwood: Iíll take the Falcons to win the gold ball here. Several really good teams that you can pick here, including Kingston or Sequoyah on the other side. Ultimately, I think Millwood gets the winner of that eventual semifinal and beats them. Millwood has not lost inside the class this year and that wonít change this weekend.
Girls
Ben - Christian Heritage: Up from 2A, the Crusaders are still loaded. Tahlequah Sequoyah is probably the favorite, but Iíll side with Olivia Curtis and Rylee Langerman.
Michael - Sequoyah-Tahlequah: CHA has won the last two 2A crowns and is a sleeper, but this isnít 2A and the Lady Crusaders arenít as deep as they have been. Larry Callison rides into the sunset with another state championship.
Whitt - Christian Heritage: Another class with some big time teams, but Iíll take CHA to win another title as it took the jump up a class this season. They know how to win and ultimately get past Sequoyah in what would be an awesome semifinal. Side note, I am really picking my alma mater, the Sulphur Lady Bulldogs - in Toby Todd we trust.
Class 2A
Boys
Ben - Hennessey: Total guess here, so Iím siding with Hennessey, who -- along with Hooker -- has only lost twice this season.
Michael - Hooker: This is the most wide-open bracket in OKC, in my opinion. Any number of teams can winÖand also get beat Thursday. Hooker is one of them.
Whitt - Dale: They are coming off a big win over Hooker last week to punch their ticket to the state tourney. They have played well inside the class this year, going 12-2, only losing to Cashion a month ago and Rock Creek back in January.
Girls
Ben - Dale: Iím programmed to believe that Dale wins everything when its in any state tournament field. Pirates win again.
Michael - Howe: No Cashion and no CHA this year, which have been Howeís kryptonite the last three years. Dale is in the way, but Jalei Oglesby caps her stellar career with the gold ball.
Whitt - Latta: Iíll go with what many would consider a sleeper pick here, but give me the Lady Panthers. They are a long team and present a bunch of problems defensively. They will have to get past top-ranked Dale in the semis and it would be the rubbermatch between the two.
|

Ben Johnson
Made a big podcast addition this week. Ben & Swisher are joined by the Oklahoman's Jacob Unruh.
Jacob & Swisher recap the highlights and the championship moments from the Class A & Class B state tournaments.
Then the guys break down the state tournaments from 2A through 6A. And of course, PREDICTIONS! (Most sure to go wrong, in Ben's case).
Have feedback for the show? Tweet at us - @michaelswisher or @benjohnsontul | Or email us at ben@skordle.com
And as always, thanks for listening!
|

Ben Johnson




Look back at 2017
2017 district champs
2A-1: Chisholm - The Longhorns were golden when they weren't facing Washington in 2017. Luckily for them, Washington was in a different district, so Chisholm made an unbeaten 6-0 run through A-1 last season, including a 33-21 victory over Alva in October. But unfortuntaely for Chisholm, its only two losses were to Washington in non-district play in September and then in the second round of the playoffs in November.
2A-2: Millwood - A machine -- that's what Millwood was in 2017. The Falcons scored no fewer than 37 points in all 14 of their games, and they never gave up more than 18. That's pure dominance. And to cap it all off, Millwood outscored its opponents 228 to 7 in the postseason.
2A-3: Lindsay - The Leopards were hard to get a read on in 2017, but they finished atop 2A-3 by the end of the regular season. A 27-21 loss to Hobart landed Lindsay in a tie atop the district with Washington, but the Leopards followed that loss with a 38-21 victory over Washington to claim the tiebreaker. But while Washington was making a run to the state championship game, Lindsay ended up with a second-round loss to Alva to cap a 7-5 season.
2A-4: Davis - Head coach Jody Weber capped his 17-year run as the Wolves' head coach with the program's 34th district title. Davis knocked off every 2A opponent it faced in 2017 until it clashed with Washington in the semifinals.
2A-5: Vian - The Wolverines coasted in 2A-5 play, winning all five contests comfortable. The closest was a 26-12 win over Okemah in late October. The district title segued into playoff wins over Panama and Victory Christian and the first two rounds, but then Millwood was waiting in the quarterfinals to pull the plug on Vian's postseason run.
2A-6: Valliant - Really only one word sums up 2A-6 in 2017: craziness. Five -- yes, five! -- teams finished atop the district standings at 4-2. It was Valliant that ended up with its fifth district crown, and then there was Hartshorne that missed the playoffs altogether. Valliant, Spiro and Antlers all won their first round playoff matchups, but none of the three advanced past the second round.
2A-7: Holland Hall - It was the first district championship for the Dutch, a team that had joined the OSSAA ranks in 2016 after transitioning over from the Southwest Preparatory Conference with mostly Texas teams. Holland Hall looked like a potential opponent for Millwood in the finals, but a furious comeback by Davis in the quarterfinals ended the Dutch's postseason run.

2A-8: Adair - The Warriors picked up their seventh straight district title, thanks in large part to a 36-14 win over Commerce in the final week of the regular season. Adair marched into the quarterfinals, where Alva dispatched the Warriors with a 40-8 rout.

Talking title game: Millwood 42, Washington 7
An underdog heading into the game, Washington struck first and looked like it might elevate Millwood's stress level for the first time during the 2017 season. But all the Falcons did was respond with 42 straight points to coast to their seventh state championship. Running back Marcus Major ran for 152 yards and three touchdowns on 12 carries for the Falcons, and Dezmond Howard scored on both sides of the ball (a 40-yard TD reception and an 82-yard fumble return). Millwood ended up forcing four Washington turnovers in the game.




On to 2018...
Players to watch
- Marcus Major (Millwood): Not great news for the rest of Class 2A that Major returns in the Falcons' backfield in 2018. The Oklahoma commit had 1,155 yards and 23 touchdowns on 102 carries last season. Also mixed in 23 catches for 490 yards and five touchdowns.