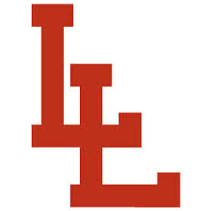 Luther Lions
Luther, OK 73054
Football
Boys Basketball
Girls Basketball
Baseball
Fastpitch
2017-2018 Football Schedule
Record: 1-9 | Unranked
@ Oklahoma Christian School
L
58-14
11/2
vs Chisholm
L
6-24
10/26
vs Perry
L
6-41
10/18
@ Alva
L
41-36
10/12
vs Hennessey
L
22-28
10/5
@ Oklahoma Centennial
W
26-30
9/28
vs Newkirk
L
12-34
9/21
vs Prague
L
8-22
9/14
@ Community Christian
L
49-28
8/30
@ Meeker
L
32-6
8/24
|

Ben Johnson
Jacob Bruce arrived at preseason camp in 2015, mostly eager to learn and admittedly oblivious.
"As a freshman, I was young and didn't know what to do," the Hulbert running back said. "The coaches then just said I was a fast kid and to use my speed. They motivated me, and then I stuck with that I needed to do."
Bruce expanded on those lessons four years ago and it all culminated in a record-setting night on Friday. Bruce scored on a 64-yard touchdown run in the third quarter against Allen, and at the same time passed Luther's Larry Dupree on the state's all-time rushing yardage list.
"There are so many people to give credit to, including my family for always supporting me and always telling me I can do anything I put my mind to," Bruce said. "Then my former coach (Rusty Harris) for teaching me what I need to know to become a running back, and now Coach (Joe) Brown for never giving up on me and pushing me to become better."
Bruce finished with 347 yards and six touchdowns in Hulbert's 50-19 victory over Allen, and he currently sits with 8,496 yards to his credit.
"This season has been amazing," Bruce said. "We have had our ups and downs, but we came out on top and now that we have advanced to the second round, we are looking to keep succeeding this season and take the gold ball."
"The people in the community have been waiting," Bruce said, "for a good team to come through Hulbert and make a statement."
But of course Bruce couldn't have reached his lofty achievement without the help of the guys up front. Bruce said he couldn't help but thank his offensive line -- Wyatt Keener, Justin Carey, Larrett Daniels, Braxton Ellis, Wyatt Keener and Preston Welch -- over and over.
"I'm close with everyone on the team, and it was a very special moment in my life," Bruce said. "And I got to spend it with them, and I am thankful to have such great teammates like them."
1. Jacob Bruce (Hulbert) - 8,496
2. Larry Dupree (Luther) - 8,443
3. Reggie Skinner (White Oak) - 8,119
4. Sheldon Wilson (Anadarko) - 7.662
5. Steve Tate (Luther) - 7,656
*Photo courtesy of April Howard photography
|

Ben Johnson




Look back at 2017
2017 district champs
2A-1: Chisholm - The Longhorns were golden when they weren't facing Washington in 2017. Luckily for them, Washington was in a different district, so Chisholm made an unbeaten 6-0 run through A-1 last season, including a 33-21 victory over Alva in October. But unfortuntaely for Chisholm, its only two losses were to Washington in non-district play in September and then in the second round of the playoffs in November.
2A-2: Millwood - A machine -- that's what Millwood was in 2017. The Falcons scored no fewer than 37 points in all 14 of their games, and they never gave up more than 18. That's pure dominance. And to cap it all off, Millwood outscored its opponents 228 to 7 in the postseason.
2A-3: Lindsay - The Leopards were hard to get a read on in 2017, but they finished atop 2A-3 by the end of the regular season. A 27-21 loss to Hobart landed Lindsay in a tie atop the district with Washington, but the Leopards followed that loss with a 38-21 victory over Washington to claim the tiebreaker. But while Washington was making a run to the state championship game, Lindsay ended up with a second-round loss to Alva to cap a 7-5 season.
2A-4: Davis - Head coach Jody Weber capped his 17-year run as the Wolves' head coach with the program's 34th district title. Davis knocked off every 2A opponent it faced in 2017 until it clashed with Washington in the semifinals.
2A-5: Vian - The Wolverines coasted in 2A-5 play, winning all five contests comfortable. The closest was a 26-12 win over Okemah in late October. The district title segued into playoff wins over Panama and Victory Christian and the first two rounds, but then Millwood was waiting in the quarterfinals to pull the plug on Vian's postseason run.
2A-6: Valliant - Really only one word sums up 2A-6 in 2017: craziness. Five -- yes, five! -- teams finished atop the district standings at 4-2. It was Valliant that ended up with its fifth district crown, and then there was Hartshorne that missed the playoffs altogether. Valliant, Spiro and Antlers all won their first round playoff matchups, but none of the three advanced past the second round.
2A-7: Holland Hall - It was the first district championship for the Dutch, a team that had joined the OSSAA ranks in 2016 after transitioning over from the Southwest Preparatory Conference with mostly Texas teams. Holland Hall looked like a potential opponent for Millwood in the finals, but a furious comeback by Davis in the quarterfinals ended the Dutch's postseason run.

2A-8: Adair - The Warriors picked up their seventh straight district title, thanks in large part to a 36-14 win over Commerce in the final week of the regular season. Adair marched into the quarterfinals, where Alva dispatched the Warriors with a 40-8 rout.

Talking title game: Millwood 42, Washington 7