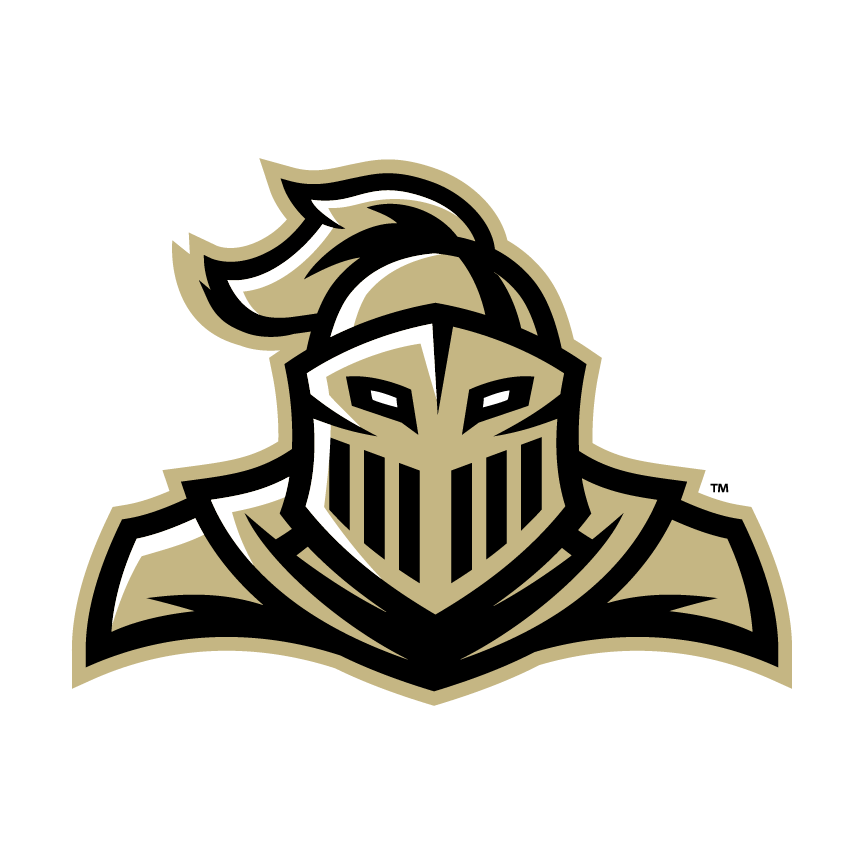 Henryetta
Henryetta, OK 74437
Volleyball
Football
Boys Basketball
Girls Basketball
Baseball
Slow Pitch
Fastpitch
2023-2024 Football Schedule
Record: 2-1 | Unranked
vs Hartshorne
W
40-32
8/25
vs Victory Christian
L
13-58
9/1
@ Morris
W
8-20
9/8
vs Prague
9/22
7PM
@ Sequoyah Tahlequah
9/28
7AM
vs Warner
10/6
7PM
@ Vian
10/12
7PM
@ Okemah
10/20
7PM
vs Roland
10/27
7PM
@ Keys
11/3
7PM
|

Ben Johnson
The Skordle Showdown is back again in 2019. Some of the state's premier teams will be in Bixby on Friday. Take a look at all the teams that will be there.

Large school teams

Broken Arrow Tigers
Head coach: David Alexander
Players to watch
- CB Myles Slusher: Highly sought-after defensive back has committed to Oregon. Capped his junior season with an interception on Jenks' final drive in the Class 6A-I title game to secure Broken Arrow's first championship.
- S Campbell Yeager: Finished with 74 tackles last season for the Tigers.
- RB Maurion Horn: Sophomore-to-be call carrier already holds offers from Oklahoma, Oklahoma State, Arkansas and Baylor.
Need to know: Most notable Broken Arrow player in 2019 will be offensive lineman Andrew Raym, who holds offers from just about every major program in the country. … Tigers will be deploying a new quarterback after Quintevin Cherry and Tate Robards graduated. … Horn likely will be the Tigers' new running back after Noah Cortes graduated. …. Broken Arrow's defense did not allow more than 20 points in a game last season, and the Tigers issued only 27 points in three playoff games.


Union Redskins
Head coach: Kirk Fridrich
Players to watch
- QB JD Geneva: Threw for 2,752 yards and 32 touchdowns for Coweta in 10 games last season. Moved to Union just after the first of the year.
- WR Kyler Pearson: Kansas commit caught 57 passes for 551 yards and nine touchdowns last season.
Need to know: Union lost to Jenks, 27-24, in last year's 6A-I semifinal matchup. … Fridrich is 138-21 since taking over at Union in 2007.


Jenks Trojans
Head coach: Keith Riggs
Players to watch
- WR/TE Bo Estes: Trojans top receiver measures in at 6 feet, 3 inches and 190 pounds. Primed for a big senior season and plenty of college offers along the way.
- RB Will Cox: Slated to be the Trojans' top ball carrier and has offers already from Davidson and Southwestern Oklahoma State.
Need to know: Jenks' 2018 season ended with a 28-20 loss to Broken Arrow in the 6A-I title game. The Trojans' only two losses last season were to Broken Arrow. … Jenks will have a new quarterback in 2019 after Ian Corwin graduated.

Owasso Rams
Head coach: Bill Blankenship
Players to watch
- WR/CB Duece Mayberry Jr.: Kansas commit had 27 tackles and three interceptions on defense last season.
- RB Isaiah Jacobs: Rams ball carrier has offers from Arkansas, Michigan, Ole Miss, Oklahoma State and plenty more. Also the little brother of former McLain standout Josh Jacobs.
Need to know: A year after winning the 2017 title, Owasso pushed Broken Arrow to the limit in a 10-7 game in the 6A-I semifinals. … Quarterback Will Kuehne passed for 2,378 yards and 23 touchdowns during his senior season in 2018. … Mario Kirby and Trey Goins combined for 1,156 receiving yards for the Rams last season, and both return in 2019.

Bixby Spartans
Head coach: Loren Montgomery
Players to watch
- QB Mason Williams: Junior-to-be was one of Oklahoma's top quarterbacks in 2018. Guided the Spartans to a 6A Division II championship with 3,225 yards and 36 touchdowns.
- WR/DB Brennan Presley: Superb athlete on both sides of the ball and starting to gain a lot of recruiting traction. Caught 67 passes for 1,081 yards and 10 touchdowns on offense last season.
Need to know: Bixby beat Stillwater 34-13 in the 6AII title game in 2018. For the Spartans, it was their fourth championship in five years. … WR/DB Jordan Reagan is gaining attention after drawing an offer from Oklahoma State earlier in June.

Coweta Tigers
Head coach: Tim Harper
Player to watch
- WR Blake Lair: Caught 56 passes for 952 yards and 15 touchdowns during his junior season in 2018.
Need to know: Harper was named Coweta's new head coach in early June after Tim Holt Jr. accepted a position on Broken Arrow's coaching staff. … The Tigers reached the 5A quarterfinals in 2018 before being eliminated by Ardmore.

Cleveland Tigers
Head coach: Ricky Ward
Player to watch
- QB Ben Ward: Emerged on the scene as a sophomore in 2018 with 2,355 yards and 33 touchdowns through the air.
Need to know: Tigers finished 5-5 and missed the playoffs in 2018. … Cleveland is looking for its first playoff appearance since 2013.

Hilldale Hornets
Head coach: David Blevins
Player to watch
- WR/SS/LB Dylan Walker: Recorded 76 tackles and 10 tackles for loss on defense during his sophomore season in 2018.
Need to know: Blevins left his post as Locust Grove's head coach to take over at Hilldale in the offseason. … Hilldale went 9-3 in 2018 and made it to the 4A quarterfinals before losing to eventual state champion Tuttle.

Bishop Kelley Comets
Head coach: JJ Tappana
Players to watch
- WR Cori Lewis: Caught 57 passes for 867 yards and 13 touchdowns last season.
- RB Zach Middleton: Oklahoma State commit spearheads the Comets' rushing attack and racked up 1,129 yards and 15 touchdowns last season. Also a disruptive force on defense with 83 tackles as a junior.
- TE Cooper McMurry: Can play nearly any position on offense and doubles as a baseball standout with a commitment to Kansas.
Need to know: Reached the Class 5A semifinals last year before being beat by Ardmore, 21-13, one game shy of the title game.

Booker T. Washington Hornets
Head coach: Brad Calip
Players to watch
- WR JJ Hester: Perhaps the state's top receiving target in recruiting circles for the 2020 graduating class. Stands 6 feet, 3 inches and weighs 181 pounds with offers from Georgia, Arkansas, Kansas State, Michigan, Ohio State, Oklahoma, Texas and plenty more.
- LB Krishawn Brown: Recently committed to Kansas after logging 119 tackles and 14 sacks in 2018.
Need to know: Followed a 6AII championship in 2017 with a semifinal appearance in 2018. Hornets lost to Stillwater a game shy of playing for back-to-back titles.


Small school teams
Cushing Tigers
Head coach: Rusty Morgan
Player to watch
- WR Keaton Crooks: One of the state's top wideouts in 2018 with 1,117 yards on 68 receptions.
Need to know: Tigers went 4-7 in 2018 but still earned a playoff spot in Class 4A.

Henryetta Knights
Head coach: Lance Beck
Player to watch
- QB Jakob White: Passed for 1,142 yards and nine touchdowns as a sophomore last season.
Need to know: Knights went 1-9 in 2018. … Beck took over at Henryetta after serving as linebacker coach at Sand Springs.

Verdigris Cardinals
Head coach: Travis East
Players to watch
- QB Brant Hager: Passed for 1,607 yards and 12 touchdowns as a junior in 2018.
- WR Toby Willis: Caught 39 passes for 894 yards last season.
Need to know: Cardinals went 5-6 with a playoff berth in 2018. … Sloan Roller returns as Verdigris' top tackler last season with 142.

Pawhuska Huskies
Head coach: Matt Hennesy
Players to watch
- QB/LB Bryce Drummond: Threw for 1,697 yards and 17 touchdowns during his sophomore season in 2018. Also had 104 tackles at linebacker.
- WR/DB Cade McNeil: Led the Huskies with five interceptions on defense, and was Pawhuska's top receiver with 536 yards as a junior in 2018.
Need to know: Huskies went 6-5 with a playoff berth in their first year under Hennesey in 2018.

Beggs Golden Demons
Head coach: David Tenison
Player to watch
- S Kendal Daniels: Uber-athletic defensive back has offered from Oklahoma, Oklahoma State, Arkansas and many more.
Need to know: Golden Demons have had back-to-back runner-up finishes in 2017 and 2018. Last season, Beggs lost to Sperry in the 2A title game, after losing to John Marshall in the 3A championship game in 2017.

Locust Grove Pirates
Head coach: Cameron Conder
Player to watch
- QB Trystin Gutierrez: Senior signal caller takes over an offense that averaged 28.2 points per game in 2018.
Need to know: Pirates went 8-3 with a playoff berth in 2018. … Conder took over after Blevins became the head coach at Hilldale.

Okmulgee Bulldogs
Head coach: Brent Scott
Need to know: Scott takes over at Okmulgee after a two-year stint at Kellyville, where he guided the Ponies to an 8-4 record with a second-round playoff appearance in 2018.

Morris Eagles
Head coach: Robert Daniels
Player to watch
- QB Kolby Burgess: As a sophomore, guided the Eagles to five wins and a playoff berth last season.
Need to know: Eagles went 5-6 before being eliminated from the playoffs by Adair in 2018.

Lincoln Christian Bulldogs
Head coach: Jerry Ricke
Player to watch
- Chase Ricke: One of the state's top passers in 2018 with 3,116 yards and 34 touchdowns.
Need to know: The Bulldogs finished 11-2 in 2018 with a semifinal appearance in Class 3A.

Blackwell Maroons
Need to know: The Maroons were 2-8 in 2018.
|

Ben Johnson
FOOTBALL'S BACK!! Well, not really. But kind of.
Skordle is hosting two different 7-on-7 football tournaments, all thanks to wonderful sponsors, Tulsa Tech and Charleston's.
The guys break down both Showdowns, and chat about players to watch and what to keep an eye out for. And shoutout to the 7-on-7 event in Norman live streaming several of the matchups.
Later in the episode, the OSSAA's Chris Wilfong joins the podcast to talk about his tremendous website - IWasAtTheGame.com ... if you've never checked it out, do it now. It has everything you'd ever want to know about high school sports in Oklahoma.
As always, thanks for listening.
And send us your feedback at @benjohnsontul or @michaelswisher
|

Ben Johnson




Look back at 2017
2017 district champs
2A-1: Chisholm - The Longhorns were golden when they weren't facing Washington in 2017. Luckily for them, Washington was in a different district, so Chisholm made an unbeaten 6-0 run through A-1 last season, including a 33-21 victory over Alva in October. But unfortuntaely for Chisholm, its only two losses were to Washington in non-district play in September and then in the second round of the playoffs in November.
2A-2: Millwood - A machine -- that's what Millwood was in 2017. The Falcons scored no fewer than 37 points in all 14 of their games, and they never gave up more than 18. That's pure dominance. And to cap it all off, Millwood outscored its opponents 228 to 7 in the postseason.
2A-3: Lindsay - The Leopards were hard to get a read on in 2017, but they finished atop 2A-3 by the end of the regular season. A 27-21 loss to Hobart landed Lindsay in a tie atop the district with Washington, but the Leopards followed that loss with a 38-21 victory over Washington to claim the tiebreaker. But while Washington was making a run to the state championship game, Lindsay ended up with a second-round loss to Alva to cap a 7-5 season.
2A-4: Davis - Head coach Jody Weber capped his 17-year run as the Wolves' head coach with the program's 34th district title. Davis knocked off every 2A opponent it faced in 2017 until it clashed with Washington in the semifinals.
2A-5: Vian - The Wolverines coasted in 2A-5 play, winning all five contests comfortable. The closest was a 26-12 win over Okemah in late October. The district title segued into playoff wins over Panama and Victory Christian and the first two rounds, but then Millwood was waiting in the quarterfinals to pull the plug on Vian's postseason run.
2A-6: Valliant - Really only one word sums up 2A-6 in 2017: craziness. Five -- yes, five! -- teams finished atop the district standings at 4-2. It was Valliant that ended up with its fifth district crown, and then there was Hartshorne that missed the playoffs altogether. Valliant, Spiro and Antlers all won their first round playoff matchups, but none of the three advanced past the second round.
2A-7: Holland Hall - It was the first district championship for the Dutch, a team that had joined the OSSAA ranks in 2016 after transitioning over from the Southwest Preparatory Conference with mostly Texas teams. Holland Hall looked like a potential opponent for Millwood in the finals, but a furious comeback by Davis in the quarterfinals ended the Dutch's postseason run.

2A-8: Adair - The Warriors picked up their seventh straight district title, thanks in large part to a 36-14 win over Commerce in the final week of the regular season. Adair marched into the quarterfinals, where Alva dispatched the Warriors with a 40-8 rout.

Talking title game: Millwood 42, Washington 7