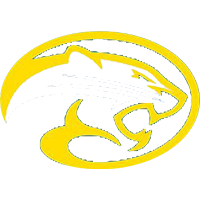 Antlers Bearcats
Antlers, OK 74523
Football
Boys Basketball
Girls Basketball
Baseball
Slow Pitch
Fastpitch
2023-2024 Football Schedule
Record: 5-5 | Unranked
vs Okmulgee
W
30-14
9/1
| | | | |
| --- | --- | --- | --- |
| | vs Coalgate | | Missing Score |
vs Coalgate
W
44-16
9/8
@ Atoka
W
14-18
9/15
| | | | |
| --- | --- | --- | --- |
| | @ Wilburton | | Missing Score |
@ Wilburton
W
21-26
9/22
vs Spiro
L
6-14
9/29
@ Hugo
L
20-14
10/6
vs Eufaula
L
8-49
10/12
@ Idabel
L
56-6
10/19
@ Valliant
W
0-12
10/27
vs Heavener
L
6-26
11/3
|

Ben Johnson
Top performers
Dewar
Joey Fowler - Passing 20 of 22 for 252 yards and 4 TD's 0 int's / Rushing 19 for 156 yards and 1 TD / 11 tackles on defense
Vian
Javyn Wright - 24 rushes 249 yards 3 tds / 1 passing td
Grove
Emmanuel Crawford - 29 rushes, 197 yards, 1 TD / 2 receptions, 33 yards
Lawton Mac
Nasir Kemper - 4TDs / Kickoff return TD / 98 yard TD run / 2 yard TD run / 21 yard TD reception / 250+ all purpose yards
Tonkawa
Tristan Burdick - 231 yds on 15 carries for 4 tds
Kellyville
Trevor Jones - 19 carries for 236 yds and 3 tds
Durant
Fransisco Avila - 19 rushes, 332 yards, 5 TDs
Stillwater
Qwontrel Walker - 29 carries, 228 yards, 5 TDs
Chelsea
Cash Ramsey - 23 carries, 300 yards, 4 TDs
Bixby
Mason Williams - 26/40 passing, 5 TDs, 231 yds
Honor roll
McLoud
Clint Campbell - Soph. RB - 15 carries for 121 yards, 2-TD's, 2-2 pt. conv.
3 catches for 67 yards. 1 TD
Holland Hall
Owen Ostroski: 9 solo tackles/2 assisted/6.5 for loss/ 4 QB hurries/2 sacks/ 1 forced fumble
Depew
Tavin Hunt - 10 carries 117 yards and 2 rushing TDs. 2 catches for 25 yards. 15 tackles and 2 picks (1 being a pick 6)
Tulsa Memorial
Elvis Grayson: Senior - 2 rushing TDs / 1 catch for a 2pt Conv. / 8 Tackles 1 TFL
Scored 14 of team's 15 points
He helped stop Central on 4th and inches late in the fourth quarter and got the first down to seal the game!
Inola
Landon Prows was 20-33 for 345 yards, 3 td's and 0 picks.
Gavin Williams caught 4 passes for 165 and 2 td's.
Thomas
Ethan Hamberlin 15 carries 211 yards 2 TD
Jayce Miller 8 tackles- Int- blocked punt
Cache
Hunter Tate. 6 carries 118 yards 2TDs, 2 receptions 63 yds 1TD / 7 Tackles / He only played first half
Dewar
Ty Whitlow - 11 catches for 193 yards and 3 TD's
Lawton
Christian Houston - 20 carries 150 yards 2 tds
Ardmore
Anton Scallion - 16 carries for 190 yards & 3 TDs
Wagoner
Braden Drake - 159 yards on 18 carries with 2 tds. Also had 8 tackles
Isaac Smith - 8 tackles, 3 sacks, and a fumble recovery
Christian Heritage
Kye Davis - 10/17 passing, 262yds. 3 TDS and 1 int / 3 carries, 47 yds
Cade Hale - 5 receptions, 186 yds, 1 TD / 4 tackles
Cashion
Brexton Green - 7-198-4TDs receiving
Purcell
Sam Wofford - 12 tackles, 1 sack
Kody Kroth - 19-34 for 339 2tds no Ints
Crescent
Hunter Wilmoth - 10 rushes 150 yds 3 rushing td. 1 passing td
Chandler
Casmen Hill - 10 carries for 143 yds, 2 TD / 95 yard kick return for a TD / 4 receptions for 53 yds
Frederick
Adrian Gaytan - 9-14 passing, 167 yds 2 td's
Pawnee
Trevor Mitchell - 19 rushes, 144 yards, 1 TD
Blake Skidgel - 20 rushes, 109 yards, 3 TDs
Carl Albert
Noah Dobson (offensive tackle) - Coaching staff graded him at a 90 percent
Antlers
Isaac Sorrells - Kick return for a TD / Rushing TD / two 2pt conversions / 48 yards receiving / 12 tackles
Grove
Greg McCurdy - 4 catches, 124 yards, 2 TDs
Weatherford
Sam Hoffman - 14 carries 174yds 4 TD's / 7 tackles
Piedmont
Caden Hendren - 3 catches for 100 yards 2 TDS / 11 tackles on defense.
Collinsville
Oscar Hammond (WR/FS Junior) - 3 catches for 119, 2tds / 6 tackles
Verdigris
Alec James - 117 rushing yards and 2 TD / 40 receiving yards and 1 TD / 4 tackles
Checotah
Dontierre Fisher - 11 carries 156 yards, 3 tds
Washington
Luke Hendrix - 4 receptions 132 yards and 2 td
Atoka
Andrew McCall - 3 carries 158 yards rushing, two touchdowns
Salina
Jack Wilkins soph QB - 17 carries 157 yds rushing long of 66, 2 TD, 1 pass TD
Skiatook
Jace Woodrow (Corner) - 2 interceptions, 1 pick 6, 4 tackles.
Barnsdall
Hunter Auschwitz - 13 carries, 128 yards, 3 TDs / 4 tackles, 1 sack
Carson Auschwitz - 12 tackles, 5 for loss / 1 rush, 25 yards / 5 catches, 38 yards
Enid
Nate Gamble - 5 pancake blocks after rehabbing sprained ankle all week long
Porter
Caleb Brewer - 14 tackles, 1 forced fumble, 1 fumble recovery
East Central
Cunu Fields - 6/10 passing, 241 yards, 5 TDs + 1 67-yard rushing TD
Stigler
Ridge McClary - 14 rushes, 115 yds, 1 TD
Bruce Engle - 12 tackles, 2 sacks
Chelsea
William Hampton - 4/9 passing, 63 yards, 2 TDs + 12 rushes, 121 yards, 2 TDs
Tahlequah
Malik McMurtrey - 26 rushes, 135 yards, 1 TD
Have a player of the week candidate? Let us know. Email Ben Johnson at benjohnsontdp@gmail.com
**PHOTO CREDIT - JASON ELMQUIST - STILLWATER NEWSPRESS
|

Ben Johnson


Class 2A
First round rewind
• Kellyville 41, Perry 21: Hayden Hutchins rushed for 206 yards and two touchdowns on 32 carries with the Ponies being the only team to knock off a district champion in the first round. It was the Ponies' first playoff appearance since 2004 and postseason victory since 2002.

• Sperry 68, Salina 13: In just one half of football, quarterback Beau Teel completed 11 of 15 passes for 281 yards and four touchdowns for the Pirates. "All playoff wins are good wins," Sperry coach Robert Park said. "We took care of the football this week, and that is always important this time of year. Big challenge coming up for us at Kellyville."

• Eufaula 27, Spiro 0: Zac Anderson had 116 yards and three touchdowns on eight carries for the Ironheads. "The kids have been playing with great effort," Eufaula coach Larry Newton Jr. said. "Somebody has had to step for the past few weeks because of an injury, kid sick or ineligible. They were determined to hold Spiro scoreless."

• Coalgate 57, Lexington 31: Austin Lambert completed 12 of 16 passes for 234 yards and three touchdowns to lead Coalgate, who hadn't advanced beyond the first round since 2010.

• Adair 44, Morris 20: Garrett Long had eight catches for 157 yards and two touchdowns for the Warriors, who have advanced to the quarterfinals every year 2011.

• Chisholm 48, Meeker 42: Braden Meek completed 19 of 24 passes for 274 yards and six touchdowns or the Longhorns, who had 492 yards of total offense.

• Millwood 48, Dickson 6: Falcons won their 39th straight game, moving them into a tie with Jenks for fifth all-time for winning streaks among 11-man teams.

• Vian 74, Hugo 21: Bodhi Vann rushed for 162 yards and four touchdowns on eight carries for the Wolverines, who improved to 57-39 all-time in the playoffs.

• Holland Hall 31, Valliant 0: Quarterback Drake Roush threw two touchdown passes and had a 50-yard touchdown run for the Dutch, who have reached the quarterfinals of the playoffs every year since 2016 -- the season Holland Hall moved from Southwestern Preparatory Conference play to OSSAA competition.

• Washington 49, Lindsay 7: The Warriors picked up a playoff victory for the seventh straight season.

• Jones 49, Newkirk 18: The Longhorns came up with five interceptions on defense, and kept Newkirk running back Laike Wilhelm in check. Tye Tucke also had five receptions for 116 yards and four touchdowns for Jones.

• Metro Christian 60, Victory Christian 19: Asher Link passed for 391 yards and three touchdowns and also scored a rushing touchdown for the Patriots, who are back in Class 2A, a class they hadn't played a playoff game in since 2003. Oh, and they last went to the quarterfinals in 2003.

• Kingston 49, Community Christian 13: Redskins moved closer to an all-time record of .500 in the playoffs, now 22-25. The game was also Community Christian's postseason debut.

• Antlers 29, Panama 18: Antlers won the playoffs for the third straight season.

• Beggs 56, Wyandotte 13: Demons rushed for 437 yards while picking up where they left off as last year's runner-up in 3A.

• Okla. Christian School 63, Okemah 26: Jaxon Conrad rushed for 258 yards and three touchdowns on 23 carries for the Saints. "First time to see (Okemah) and they ran some unusual stuff," OCS coach Derek Turner said. "We struggled in the first half, and we were down 20-14 at halftime. But then we scored 49 unanswered points. The offense played out of this world, and our kids put it together."


On tap this week…
• Sperry at Kellyville: Ponies return home after upsetting Perry on the road. Sperry and Kellyville have met five times since 1999, and Sperry has won them all. The most recent was a 62-24 contest in 2015. The Pirates' defense against Kellyville's rushing attack and Hayden Hutchins will be front and center in this one.

• Coalgate at Eufaula: Only separated by about an hour on Highway 69, these two haven't met since …. wait for it ….. 1956! Coalgate is 2-0 against Eufaula, but that was a long long time ago.

• Chisholm at Adair: Only meeting between these two was 2015 at Sand Springs High School in what was a 44-14 victory for the Warriors on their way to the title.

• Vian at Millwood: A matchup most would have been content with the semifinals or finals, but here we are. River Simon, Bodhi Vann and the Wolverines will have their hands full with Marcus Majors and crew at Millwood. And it was Millwood who dispatched Vian from the playoffs last year, 44-0 in the quarterfinals.

• Washington at Holland Hall: First meeting between these two. If the game comes down a field goal, Holland Hall has a secret weapon in Alex Felkins.

• Metro Christian at Jones: First meeting between these two, too. The quarterback clash between Jones' Daniel Jackson and Metro Christian's Asher Link will be key, and the more successful one likely moves on to the quarterfinals. Then there's Jones' Korbin Cox and Metro Christian's Ryan Johnson. Bottom line: a lot of talent all over the field in this one.

• Antlers at Kingston: Kingston is 6-0 against Antlers all-time. The Redskins, though, have won only one second round game since … 1992.

• Okla. Christian School at Beggs: Rematch of last year's quarterfinal clash that the Demons won 32-26. OCS' Jaxon Canard has rushed for 474 yards in the last two weeks. Then there's Beggs' quarterback Dalton Spring, who leads a high-powered offense himself.



Class 3A
First Round Rewind
• Heritage Hall 42, Marlow 0: New class, same result for the Chargers. The reigning 4A champion improved to 14-1 in playoff games since 2014, thanks to limiting Marlow to 157 yards of offense. Billy Ross scored on TD runs of 38, 21 and 90 yards for Heritage Hall.

• Stigler 33, Locust Grove 7: Nate Bryant endured a heavy workload, rushing 48 times for 289 yards and four touchdowns while also throwing a touchdown pass in the Panthers' road victory. "Nate Bryant was the best player on the field," Stigler coach Chris Risenhoover said.

• Lincoln Christian 61, Verdigris 21: Bulldog quarterback Chase Ricke threw for 322 yards and three touchdowns, and he also ran for 124 yards and a touchdown.

• Plainview 45, John Marshall 6: Brock Parham threw for 206 yards and three touchdowns, and he also ran for a touchdown to eliminate last year's 3A state champion from the playoffs. "Our kids played really well," Plainview coach Joe Price said. "Our intensity was good on defense, and we did a good job of creating turnovers. Our players were excited about the challenge of playing John Marshall."

• Sulphur 34, Perkins-Tryon 7: Trey Kiser rushed for 232 yards and two touchdowns, and he also recorded one sack and four tackles for loss. Tavius McDonald added 117 yards and a touchdown on 17 carries for Sulphur.

• Idabel 33, Cascia Hall 0: Warriors recorded their first shutout of the season, and LaQuan Wells rushed for 114 yards and two touchdowns, and he also threw for 226 yards and two touchdowns for Idabel, who has now recorded a playoff victory in five straight seasons.

• Berryhill 33, Seminole 13: Daniel Rice rushed for 264 yards and two touchdowns on 32 carries for the Chiefs.

• Kingfisher 48, Purcell 15: Trey Green scored in a variety of ways for the Yellowjackets -- on a 35-yard interception return, a 29-yard reverse and on a 12-yard catch. Kingfisher quarterback Jett Sternberger also added three touchdowns through the air and two on the ground.


On tap this week…
• Stigler at Heritage Hall: Stigler's upset of Locust Grove in the first round was stunning, mostly because of the way the Panthers dominated the Pirates. Now Nate Bryant and Co. get to figure out how to take down the juggernaut that is Heritage Hall. It'll be the first matchup between these two schools.

• Plainview at Lincoln Christian: Another stout challenge in the works for the Plainview defense. The Indians have allowed only two opponents this season to score 20 or more points. Lincoln Christian has scored under 31 points only once this year. This is a rematch of a 2016 3A quarterfinal clash, a 35-34 win for Plainview.

• Idabel at Sulphur: There's no question what Sulphur will attempt to do in this game and that's run the ball. It'll be up to LaQuan Wells and the rest of the Idabel roster to find a way to slow down the Bulldogs' rushing attack. These two haven't met since 1956, and Sulphur is 2-0 in the all-time series.

• Kingfisher at Berryhill: There were some that thought Seminole and its running attack could upset Berryhill in the first round, but the Chiefs prevailed regardless. The Chiefs just wore down Seminole on both lines, and that'll be Berryhill's goal against Kingfisher, too. The Yellowjackets are a sneaky No. 2 seed out of District 3A-1, so watching Jett Sternberger against the Berryhill defense should be a treat. The last time these two met was 2004 in a 35-25 win for Berryhill in the 3A semifinals.