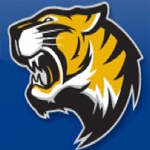 Liberty Tigers
Mounds, OK 74047
Volleyball
Wrestling
Football
Boys Basketball
Girls Basketball
Baseball
Slow Pitch
Fastpitch
2022-2023 Football Schedule
Record: 5-5 | Unranked
@ Chouteau
W
25-26
9/2
vs Ketchum
L
0-34
9/9
| | | | |
| --- | --- | --- | --- |
| | @ Fairland | | Missing Score |
@ Fairland
L
30-29
9/16
vs Stroud
L
13-52
9/23
@ Konawa
W
24-43
9/30
vs Savanna
W
53-8
10/7
| | | | |
| --- | --- | --- | --- |
| | @ Allen | | Missing Score |
@ Allen
L
28-12
10/14
vs Wewoka
W
55-8
10/20
| | | | |
| --- | --- | --- | --- |
| | vs Wewoka | | Missing Score |
@ Mounds
W
35-42
10/28
vs Hartshorne
L
20-34
11/3
| | | | |
| --- | --- | --- | --- |
| | vs Hartshorne | | Missing Score |
|

Ben Johnson
Jenks has hired Justin Timmerman as its new baseball coach, according to a release from the school on Friday.
"I am extremely excited to be the next head baseball coach at Jenks High School," Timmerman said in statement. "This has been a dream come true for me and my family. Jenks baseball has a rich tradition of building upon that legacy."
Timmerman takes over after coaching Sperry the past sixseasons. During the 2019 season, he eclipsed the career 300-win mark.
Sperry wrapped up a 15-14 season in 2019, and fell just short of the state tournament. Timmerman posted a 117-70 record while leading the Pirates.
Prior to his stint in Sperry, Timmerman spent time as the coach at Liberty High School in Mounds before going to Chouteau. From there, he went to Ponca City before serving as an assistant coach at Oral Roberts for two seasons. He's also spent time as a junior college head coach at Globe Institute of Technology in New York City before serving as the head coach at Boca Raton Community High School in Florida.
At Jenks, Timmerman will take over for Jeff Owens, who guided the Trojans to a 21-15 season and a spot in the 6A state tournament.
|

Michael Swisher
While out trick-or-treating with my kids Monday night, I was having a discussion with some of the other parents in our group about my Halloween experiences as a kid.
I vividly remember always loving the houses that gave away homemade cookies, brownies, caramel apples and - especially - popcorn balls.
I was reminiscing and remembering the good olí days when people used to hand out these homemade treats and it really made Halloween special.
As my kids were about midway through the evening and collecting a ton of Halloween candy, all three of them came running back to me telling they were just given popcorn ball.
They all wanted to know what it was exactly and if it was good?
Is it good?!?!?!?!?!