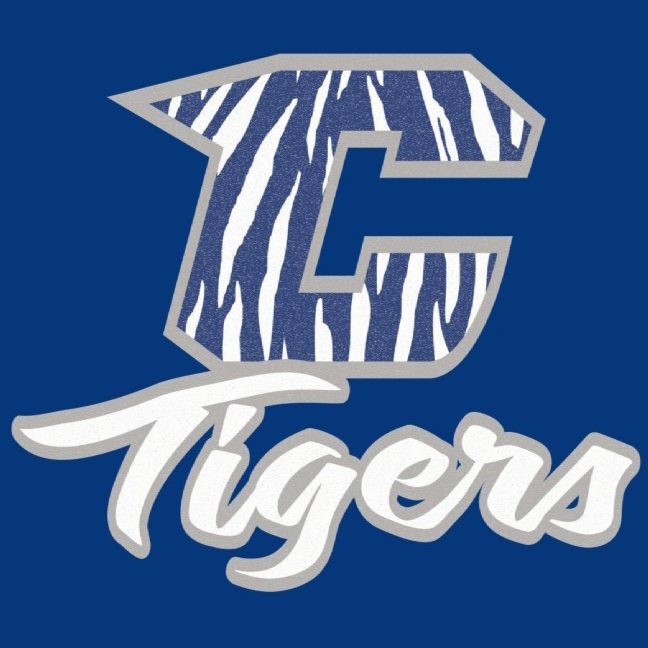 Commerce
Commerce, OK 74339
Football
Boys Basketball
Girls Basketball
Baseball
Fastpitch
Boys Soccer
Girls Soccer
2022-2023 Football Schedule
Record: 7-5 | Unranked
vs Sarcoxie
L
13-30
8/26
vs Woodland
L
15-44
9/2
vs Oklahoma Union
W
28-0
9/9
vs Hulbert
W
43-14
9/23
vs Quapaw
L
13-36
9/30
@ Colcord
L
35-6
10/7
vs Fairland
W
42-0
10/13
@ Afton
W
12-41
10/21
vs Ketchum
W
55-24
10/28
@ Wyandotte
W
7-67
11/3
| | | | |
| --- | --- | --- | --- |
| | @ Wyandotte | | Missing Score |
vs Pocola


OSSAA State First Round at Pocola

W
24-39
11/11
vs Stroud


OSSAA State Second Round at Stroud

L
39-20
11/18
|

Ben Johnson
Brent Marley worked tirelessly to circulate Andrew Crow's game film. Rejoice Christian's head coach wanted Crow, his star running back and defensive back, to receive the attention he was due.
It finally paid off Wednesday.
Crow's accomplishments landed in the lap of Drew Hill, director of player personnel at the University of Oklahoma. From there, it didn't take much time for OU to extend an invitation Crow's way.
Now Crow will head to Norman in the fall, tweeting his commitment to the Sooners on Wednesday.
XXJANKEINS

"After countless phone calls from several people, mainly Coach Marley, I was able to get my film, state and accomplishments in front of Coach Hill and the staff at OU," Crow told Skordle. "(Hill) contacted me after, and we went from there."

Crow will serve as a walk-on for the Sooners, but it's the goal Crow had in place all throughout his senior year at the small private school in Owasso.
"Playing at OU has always been a dream of mine," said Crow, who rushed for 2,620 yards and 48 touchdowns his senior year. "I can't put into words how blessed I am to be able to play at such an amazing program, and I think I'll be able to show my skill set and make an impression when the opportunity comes."
All of it is pretty remarkable, considering a harrowing night Crow endured in November. During the week leading up to Rejoice Christian's Class A semifinal matchup with Christian Heritage, Crow was in a car accident that left his vehicle totaled. 
Crow was able to play, but the soreness was palpable throughout the entire game against the Crusaders.
"The car wreck was very traumatic, and I still can't believe I walked away from the crash unharmed that night," Crow said. "I just kept trusting God that if football was meant to be in my future then it would be and he provided."
Crow will head to OU after helping the Eagles' basketball team with the 2A state championship. But when asked to quantify where the OU commitment ranks, Crow said it stands in a category by itself.
"It's hard to compare this one," he said. "My teammates and coaches were always a huge reason for my high school awards. This is an amazing accomplishment, for sure, so I feel like it's the cherry on top to finish out my amazing high school career."
|

Ben Johnson
Christian Heritage's coaching staff wanted to give Zach Hale a break. The Crusaders' senior quarterback/safety had Christian Heritage leading Stroud late in the second quarter, so his coaching staff wanted to give him a moment to catch his breath.
That's when Stroud's Colby Davis returned a kickoff 85 yards for a touchdown. Needless to say, Hale didn't come off the field the rest of the night.
"Funny story now, but it wasn't funny at the time," Christian Heritage coach Tony Merrell said. "One of our coaches asked if we could get him off our kickoff team for one play, because he looked tired or something. They immediately ran the next kick back, and Zach let me know -- as it was being returned for a touchdown -- that he is never coming off the field again."
Then Merrell had a quick second to think.
"I agreed with him," he said.
And once again, it was Hale and Co. crashing the Class A playoff scene last week. Hale passed for 214 yards and four touchdowns, and he also ran for 52 yards. After four of Christian Heritage's five touchdowns, Hale also had a hand in the successful two-point conversions.
On defense, Hale recorded 13 tackles, an interception and a fumble recovery to guide the Crusaders into their first semifinal appearance.
"He has been so good, and he's an All-State safety and he keeps getting better as a quarterback," Merrell said. "We have so many guys that are playing at a high level, and it's just fun to be part of."
Up next for Christian Heritage (9-4) is a date with third-ranked Rejoice Christian at Cushing High School in the semifinals. The Crusaders are a game away from the title game after taking down Ringling, Thomas and Stroud to this point.
"Oh man, what a run," Merrell said. "And really, you have to throw Crescent in there after playing them in Week 10. Those are really good football teams with great coaches. We are playing at a really high level, and to be honest, we are still getting better. We have guys playing their best games of the year these last few weeks."



Class 2A
No. 5 Sperry vs. Adair
Where: Lantow Field (Claremore High School)

Last week
- Sperry 44, Eufaula 13: Beau Teel passed for 132 yards and two touchdowns and rushed for 73 yards and two more touchdowns for the Pirates. Joe Whiteley added three sacks on defense, and he caught four passes for 96 yards for a touchdown for Sperry.
- Adair 38, Vian 27: Austin Hines passed for 360 yards and four touchdowns, and Barrett Bradbury caught 12 passes for 147 yards and three touchdowns. Bradbury then added 18 tackles on defense.

Need to know
- The all-time series is tied at 3-3. The last meeting was last season -- a 50-26 win for Sperry.
- Adair appeared in back-to-back semifinals in 2015 and 2016, going 1-1 with a win over Chisholm in 2015. The Warriors went on to win their only title the same season.
- Sperry has gone 1-5 in semifinal games. The Pirates' only win was in 1968 -- 8-0 against Marietta.


Metro Christian vs. No. 3 Beggs
Where: Collins Stadium (Sapulpa High School)

Last week
- Beggs 36, Kingston 31: TJ Austin scored the game-winning touchdown with 50 seconds left as Beggs rallied to knock off the Redskins.
- Metro Christian 34, Washington 28: Ryan Johnson rushed for 130 yards and caught nine passes for 130 yards. The Patriots turned back Washington on fourth-and-goal late in the fourth quarter to preserve the victory.

Need to know
- The all-time series is 1-1. The last meeting was in 2003 -- a 48-13 win for Metro Christian.
- The Patriots are 1-1 in the semifinals. The lone win was in 2010 against Anadarko.
- Beggs is 3-1 in the semifinals. The Demons beat Sulphur 37-28 in the semifinals last year before losing to John Marshall in the Class 3A playoffs.




Class A