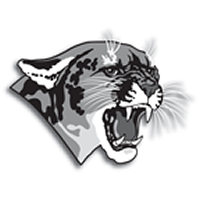 Oklahoma Union Cougars
Coffeyville, OK 74042
Volleyball
Football
Boys Basketball
Girls Basketball
Baseball
Fastpitch
2022-2023 Football Schedule
Record: 0-10 | Unranked
@ Wyandotte
L
22-14
9/2
@ Commerce
L
28-0
9/9
@ Colcord
L
48-0
9/16
vs Morrison
L
0-32
9/23
| | | | |
| --- | --- | --- | --- |
| | vs Morrison | | Missing Score |
| | | | |
| --- | --- | --- | --- |
| | vs Morrison | | Missing Score |
@ Hominy
L
47-8
9/30
vs Tonkawa
L
6-52
10/7
@ Woodland
L
46-0
10/13
vs Chouteau
L
8-20
10/21
@ Pawnee
L
68-44
10/28
@ Chelsea
L
34-0
11/3
| | | | |
| --- | --- | --- | --- |
| | @ Chelsea | | Missing Score |
Girls Basketball | | Mike Tupa | Bartlesville Examiner-Enterprise
A terrific season by the Caney Valley High School girls basketball team came to a painful end Thursday.
The No. 3-ranked team in Class 2A powered past the No. 11 CV Lady Trojans, 43-27, in a consolation area game at Catoosa.
Caney Valley ended its season at 20-7 — and with multiple top accomplishments.
The Lady Trojans captured the championship in their own tournament by thumping Oklahoma Union, 58-25 and also won both the Copan and Pawhuska tourneys. In the district playoffs, they nearly doubled Nowata, 47-24, to advance to the regionals. At the regionals, they beat Oklahoma Union again, 46-31, but then lost to Kiefer and Dale to end their campaign.
|

Michael Swisher
While out trick-or-treating with my kids Monday night, I was having a discussion with some of the other parents in our group about my Halloween experiences as a kid.
I vividly remember always loving the houses that gave away homemade cookies, brownies, caramel apples and - especially - popcorn balls.
I was reminiscing and remembering the good ol' days when people used to hand out these homemade treats and it really made Halloween special.
As my kids were about midway through the evening and collecting a ton of Halloween candy, all three of them came running back to me telling they were just given popcorn ball.
They all wanted to know what it was exactly and if it was good?
Is it good?!?!?!?!?!