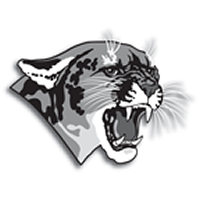 Oklahoma Union Cougars
Coffeyville, OK 74042
Volleyball
Football
Boys Basketball
Girls Basketball
Baseball
Fastpitch
2022-2023 Football Schedule
Record: 0-5 | Unranked
@ Wyandotte
L
22-14
9/2
@ Commerce
L
28-0
9/9
@ Colcord
L
48-0
9/16
vs Morrison
L
0-32
9/23
| | | | |
| --- | --- | --- | --- |
| | vs Morrison | | Missing Score |
@ Hominy
L
47-8
9/30
| | | | |
| --- | --- | --- | --- |
| | vs Morrison | | Missing Score |
vs Tonkawa
10/7
7PM
@ Woodland
10/13
7PM
vs Chouteau
10/21
7PM
@ Pawnee
10/28
7PM
@ Chelsea
11/4
7PM
Girls Basketball | | Mike Tupa | Bartlesville Examiner-Enterprise
A terrific season by the Caney Valley High School girls basketball team came to a painful end Thursday.
The No. 3-ranked team in Class 2A powered past the No. 11 CV Lady Trojans, 43-27, in a consolation area game at Catoosa.
Caney Valley ended its season at 20-7 — and with multiple top accomplishments.
The Lady Trojans captured the championship in their own tournament by thumping Oklahoma Union, 58-25 and also won both the Copan and Pawhuska tourneys. In the district playoffs, they nearly doubled Nowata, 47-24, to advance to the regionals. At the regionals, they beat Oklahoma Union again, 46-31, but then lost to Kiefer and Dale to end their campaign.
|

Michael Swisher
On the way home from Labor Day weekend at Grand Lake, I decided to stop at 1907 Barbecue in Tulsa and see what all the recent recognition and hype was all about.
1907 has had a growing positive following among BBQ lovers in past months and this was especially highlighted in a recent article and review in Texas Monthly.
We all know, or should at least, that the quality of sliced brisket is what really separates the pretty good BBQ places from the truly great ones…and the brisket that 1907 has been cooking has been highly acclaimed for quite some while.
I had also been intrigued by their pictures of their barbacoa tacos, which they only serve on Sundays, so I decided it was time to check things out for myself.
1907 Barbecue started as food truck in Tulsa and has now moved to the very popular Mother Road Market, which is a collection of several restaurants and shops all under one roof, offering seating both inside and outside.
This made for a very neat atmosphere for what was sure to be an excellent lunch!
The sliced brisket was everything it was made out to be and more.
It was perfectly moist, high in buttery fat content and had a dark, rich bark crust.
1907 produced the melt-in-your-mouth quality sliced brisket I wanted and honestly it was one the best pieces of sliced brisket I have ever had in Oklahoma.
I can confidently say that it is in the discussion for the best brisket in Oklahoma - without question.
The barbacoa tacos at 1907 are made with slow roasted beef cheek and packed full of tremendous flavor!