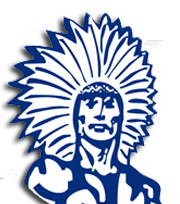 Asher Indians
Asher, OK 74826
Boys Basketball
Girls Basketball
Baseball
Fall Baseball
Slow Pitch
Fastpitch
Click a sport in the menu above to view schedules & results.
|

Ben Johnson
State tournament wrestling is this weekend, and small school basketball teams will be punching their tickets to the state tournament in area tournament play.
Listen in as we break it all down for you.

|

Ben Johnson
It's that time of year again. Summertime has arrived, and high school sports fans are left waiting for more games in August. But fear not! The Publics and Privates OKpreps Podcast will help get you through the slow months.
This week the guys recap some state tournament baseball, including Edmond Santa Fe and Pryor winning titles for the first time for both programs. The guys also look back on the memorable moments from the 2018-2019 athletic season, including some cross country, football, basketball and much more.
The podcast closes out with Swisher breaking down this week's Skordle Shootout in Cushing. A solid field of small school hoopsters will be at Cushing Middle School, and Swisher gives you all the details you need to stop by and watch some basketball.
We'd welcome your feedback! Tweet at us - @michaelswisher & @benjohnsontul
|

Michael Swisher
While out trick-or-treating with my kids Monday night, I was having a discussion with some of the other parents in our group about my Halloween experiences as a kid.
I vividly remember always loving the houses that gave away homemade cookies, brownies, caramel apples and - especially - popcorn balls.
I was reminiscing and remembering the good olí days when people used to hand out these homemade treats and it really made Halloween special.
As my kids were about midway through the evening and collecting a ton of Halloween candy, all three of them came running back to me telling they were just given popcorn ball.
They all wanted to know what it was exactly and if it was good?
Is it good?!?!?!?!?!