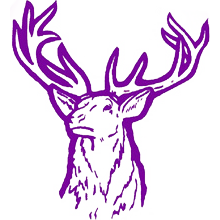 Burlington Elks
Burlington, OK 73722
Boys Basketball
Girls Basketball
Baseball
Fastpitch
Click a sport in the menu above to view schedules & results.
|

Michael Swisher
Basketball has been a part of Jade Jones' life as long as she can remember.
That's not going to change anytime soon.
The point guard who led Pond Creek-Hunter to a state championship and set records at Northwestern Oklahoma State University now has a program of her own.
Jones was hired Tuesday to become the new girls basketball coach at Burlington High School. Her assignment was approved unanimously by the board of education during a special meeting.
"She's got four starters back and a lot to live up to," said Randy Turney, a hall of fame coach and Burlington's athletic director who made the hire.
"But we're excited to have her. She'll do a great job."
Jones takes over a program that's been to the Class B state tournament six straight years under Kirsten Pruett. 
Pruett recently resigned to coach girls basketball at Cherokee.
The beginning of Pruett's string of state tournament appearances was the end of Jones' high school career, one that culminated with her hoisting the Class A gold ball in 2014, giving Pond Creek-Hunter its only basketball title.
Lifting that trophy with her was her coach, Tasha Diesselhorst, also Turney's daughter, who coached Jones since the sixth grade.
Standing nearby was Pond Creek boys coach Darin Jones, who just happens to be Jade's dad and was her fifth grade coach after grooming her for the game all the years before.
In other words, she's surrounded by basketball.
"I think I've had a couple of decent coaches to learn from along the way," Jones said. "Without them, I wouldn't think I'm ready to do this.
"But because of them, I think I'm ready."
After guiding PC-H to a championship, Jones played two years under Kelsi Bond Musick at Southwestern Oklahoma State University.
However, Diesselhorst was hired to turn around the NWOSU program and Jones knew she wanted to be a part of that with her and transferred.
After sitting out one season, Jones played two seasons for the Lady Rangers, wrapping up her career earlier this year.
All the while, Jones was absorbing the game from Diesselhorst.
"If I wasn't playing or in practice, we were constantly talking basketball," she said.
Turney, a mentor to his own daughter, was always nearby.
"After a game we'd talk about it," Jones said. "Maybe you didn't always want to hear what he was going to say, but you'd listen," she said.
Jones said learning from those two and the staff at SWOSU, plus a lifetime of molding from her own father, will shape the kind of coach she plans to be.
"They all made an impact on me," Jones said. "As I go into coaching, I'll take different things from all those people."
However, she didn't know it would be this soon.
Jones was prepared to work with elementary teams at Drummond prior to the Burlington job opening up.
Turney, however, had different plans for her.
"If she's paid attention to what she's been taught since the sixth grade, she'll be alright," he said. "She's been around it all her life. She's done it all in high school and in college. Now it's time for her to take the next step."
Jones feels that step is the right one.
"I think Burlington is without a doubt a good fit," he said. "I grew up in a small town playing basketball. Burlington is a small town and that's all they do there.
"I like the fact that starting the first day, we can be playing basketball."
* Photo credit Tim Billy.
|

Ben Johnson
Medals and trophies have been handed out to wrestlers across the state. Now it's time for basketball teams to start claiming hardware.
Ben and Michael dive into Class A & B state basketball tournaments on tap this week, and they guys also make their predictions in each class.
Ben breaks down what happened at the state wrestling tournament and some of the various highlights along the way. 
Also added a new segment where the guys named their MVPs of the week. Listen in and find out who they dubbed as last week's MVPs.
All that leading up to Michael's interview with Okarche coach Ray West. You don't want to miss what West had to say.
Thanks for listening & enjoy!
Have any feedback? Email the show at ben@skordle.com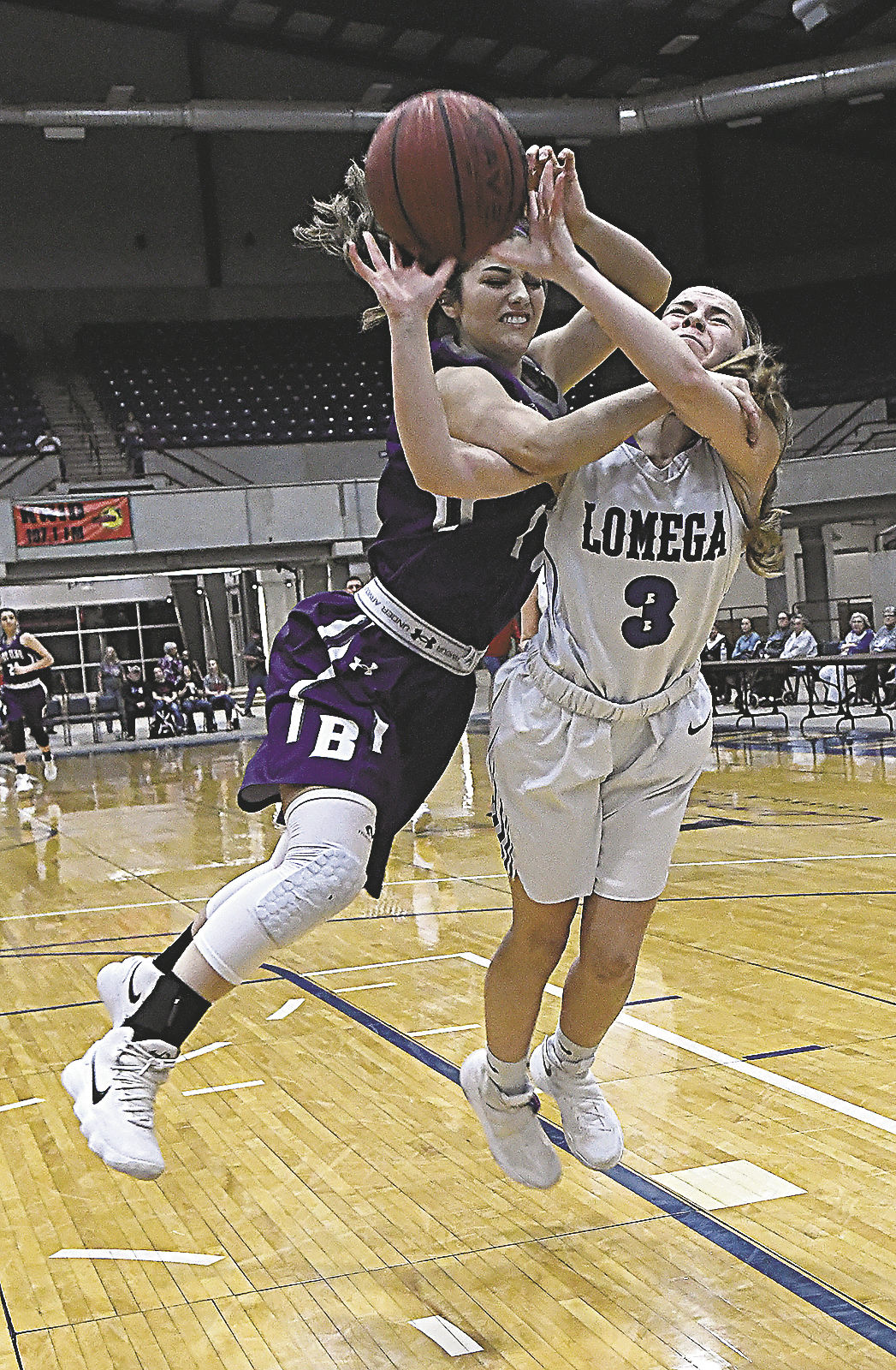 Girls Basketball | | Bruce Campbell | Enid News & Eagle
BURLINGTON, Okla. — Burlington's girls hope to put history aside today when the 26-4 and No. 7-ranked Lady Elks face No. 3 Hammon (24-6) at 3:30 p.m. in the first round of the Class B state tournament at Yukon High School.
The Lady Elks are going to state for a school record fifth-straight time, but are trying to break a streak of four straight losses in the first round.

|

Michael Swisher
Luke Broadbent will be in the same type of situation.
He's just moving to the other side of the state to do it.
Broadbent on Monday was approved as the new girls basketball coach at Red Oak.
The Cashion native has spent the last five years coaching the Leedey girls program.
His teams were 90-55 in that stretch went to the Class B state quarterfinals three of the last four years.
Broadbent, who has family roots in the western Oklahoma community, didn't come by the decision to leave easily.
"I love Leedey. I love this community and, especially, I love my kids here," he said.
"They are such incredible kids. We have been blessed with a lot of success during my time here."
Yet, Broadbent, his wife and newborn baby will be packing up and moving 300 miles to the southeast.
"I will always have fond memories of being here," Broadbent said of Leedey. "But Red Oak offered me something that I just could not turn down."
The schools are reflective of one another.
Both are in rural settings.
Both have strong softball traditions (Leedey has eight slow pitch titles; Red Oak has seven slow pitch, including 2023, and eight fastpitch crowns).
Both have realized their share of success in girls basketball as well.
Leedey has made 22 total trips to state with one title.
Red Oak has been 10 times, eight of those trips since 2011.
The Lady Eagles have been in the state finals three times during that stretch, but haven't reached Oklahoma's elite eight since 2019.
The 2023 squad was 22-5 under Casey Butcher and reached the Class A area finals before dropping consecutive games to Riverside and Quinton. Butcher will remain the Lady Eagles' softball coach.
Red Oak will offer the same type of circumstances for Broadbent, just in a different setting. While Broadbent admits the move is a "a big one," he also says the opportunity for success awaits.
"I think Red Oak is one of - if not THE - staples of small schools east of I-35," he said. " It's got great administration, great kids and great coaches and tremendous tradition."
|

Korry Rogers
It's postseason time in Oklahoma high school soccer and this year's playoffs in 6A boys and girls are shaping up to be elite competition.




Here is a look at our final rankings of the season, the playoff brackets and our picks for the "final four" in each bracket:

6A Girls Final Rankings

Norman North (14-0) (7-0) W14

Edmond North (10-2) (6-1) W4

Deer Creek (10-4) (7-0) W7

Union (13-1) (6-1) W3

Jenks (9-2) (6-1) W2

Owasso (12-2) (6-1) W5

Bixby (9-5) (6-1) W5

Edmond Memorial (10-3) (6-1) L1

Yukon (9-3-1) (5-2) W3

Westmoore (8-5) (6-1) W6

Mustang (10-4) (5-2) W1

Broken Arrow (7-4) (5-2) W1

Norman (10-5) (4-3) L2

Booker T. Washington (7-5) (5-2) L1

Edmond Santa Fe (6-8) (4-3) W3

Enid (9-5) (4-3) L2

Playoff Brackets - 6A Girls

#4 Deer Creek vs. #15 Edmond Santa Fe

#10 Westmoore vs. #9 Yukon

#7 Bixby vs. #16 Enid

#5 Jenks vs. #12 Broken Arrow

***

#2 Edmond North vs. #14 Booker T. Washington

#6 Owasso vs. #3 Union

#1 Norman North vs. #13 Norman

#8 Ed. Memorial vs. #11 Mustang

6A Girls Final Four Prediction:

Deer Creek vs. Jenks / Edmond North vs. Norman North

Broken Arrow (13-2) (7-0) W7

Norman North (10-4) (7-0) W6

Westmoore (10-2) (6-1) W6

Jenks (9-2) (6-1) W1

Deer Creek (10-3) (6-1) L1

Owasso (9-4) (6-1) W6

Edmond Memorial (12-2) (5-2) W4

Edmond North (9-5) (6-1) W2

Mustang (11-3) (5-2) L2

Putnam City West (12-2) (6-1) W3

Stillwater (11-3) (6-1) W3

Bartlesville (6-4) (5-2) W1

Tulsa Union (7-4) (4-3) W3

Northwest Classen (11-4) (4-3) L1

Bixby (6-6) (3-4) W2

Capitol Hill (7-4) (4-3) W2

Playoff Brackets - 6A Boys

#4 Deer Creek vs. #16 Capitol Hill

#3 Westmoore vs. #7 Edmond Memorial

#1 Broken Arrow vs. #13 Union

#8 Edmond North vs. #12 Bartlesville

**

#4 Jenks vs. #15 Bixby

#6 Owasso vs. #11 Stillwater

#2 Norman North vs. #14 Northwest Classen

#10 Putnam City West vs. #9 Mustang

6A Boys Final Four Prediction: Edmond Memorial vs. Broken Arrow / Jenks vs. Norman North
|

Michael Swisher
The door was opened.
Rylie Littlejohn knew she had to walk through.
Littlejohn on Monday accepted the girls head coaching position at Bixby High School.
She'll succeed Tina Thomas, who stepped away after eight successful seasons, including a pair of state runner-up finishes.
Littlejohn makes the Bixby move after three seasons at the helm of the Preston Lady Pirate program, one that got back to the state tournament this year for the first time since 2017.
"That was the hardest part," said Littlejohn, who broke the news to her Preston team on Monday afternoon.
"If there was a reason I didn't want to do this, it was them. Although I graduated a big core of the team, I still had three coming back that have been with me since they were freshmen.
"Leaving their senior year was not easy."
But, she said, when the Bixby job opened up, she couldn't help but be interested.
For starters, Littlejohn and her husband Chase, the Preston boys' coach, live in Bixby.
"It's five minutes from my house," she said.
When the Littlejohns have had their opportunities, they've taken in some Bixby basketball games.
"When I've watched the program, I've thought, 'I want to be a part of that,'" Littlejohn said. "Now, did I think it would happen this soon? No.
"But I feel God opened this door and if he opened it, I need to walk through it."
The former Rylie Torrey, Littlejohn helped lead Locust Grove to a state championship as a player in 2015.
Her collegiate career landed her at Oral Roberts where she picked up both a bachelor's and master's degree prior to accepting the Preston job before the 2020-21 season.
Her first team won 14 games. Then 21 the next year.
The 2022-23 squad went 24-6 and made it to the 2A state tournament before being knocked out by Pawhuska.
While Bixby also graduated a large core of its talent, Littlejohn knows she doesn't have to rebuild.
"It's a good foundation and they know what winning looks like," Littlejohn said. "They did graduate a big class with a lot of college talent, but hopefully there are more college-level players coming up."
A school the size of Bixby, she said, certainly offers the opportunity.
"There's so much to choose from and you can practically build the program the way you want," she said.
She'll begin that process later this spring during Bixby's rounds of tryouts.
In the meantime, Littlejohn said she's glad to be past the toughest part of the entire process.
"Talking to my Preston team today was brutal," she said. "But I know this was the best career move as far as what's best for me and my family."
|

Korry Rogers
And down the stretch they come.

District championships and playoff spots are on the line as the Oklahoma high school soccer regular season winds down the next two weeks before the playoffs launch in May.




Here are where the Skordle folks see the rankings for Class 6A for games played through April 14:

6A Girls

Norman North (12-0) (5-0) W12

Edmond North (8-2) (4-1) W2

Tulsa Union (11-1) (4-1) W1

Mustang (10-2) (5-0) W8

Deer Creek (8-4) (5-0) W5

Jenks (7-2) (4-1) L1

Edmond Memorial (8-2) (4-0) W7

Owasso (9-2) (3-1) W2

Norman (10-3) (4-1) W2

Bixby (7-5) (4-1) W3

Teams still in play-off contention:

Yukon (7-3-1) (3-2)

Westmoore (7-5) (5-1)

Edmond Santa Fe (5-8) (3-3)

Moore (8-5) (3-3)

Enid (9-3) (4-1)

Sand Springs (8-3) (3-2)

Booker T Washington (6-4) (4-1)

Broken Arrow (5-3) (3-1)

--

6A Boys

Mustang (11-1) (5-0) W7

Jenks (8-1) (5-0) W8

Deer Creek (9-2) (5-0) W5

Broken Arrow (11-2) (5-0) W5

Norman North (8-4) (5-0) W4

Westmoore (9-2) (5-1) W5

Edmond Memorial (11-2) (4-2) W3

Owasso (7-4) (4-1) W4

Edmond North (7-5) (4-1) L1

PC West (10-2) (4-1) W1

In the Playoff Hunt still:

NW Classen (10-3) (3-2)

Norman (5-6) (3-2)

Capitol Hill (6-3) (3-3)

Stillwater (9-3) (4-1)

Enid (8-5) (3-2)

Union (5-4) (2-3)

Bartlesville (5-3) (4-1)

Ponca City (8-4) (2-2)

Booker T Washington (4-5) (2-3)
|

Korry Rogers
(Ed. note: These rankings have been compiled by a committee consisting of several people associated with soccer in the state. We have dubbed them the Skordle Futbol Committee.)

With district games starting across Oklahoma high school soccer, here's how we ranked the 6A teams this week as they begin their push for playoff seeding.


6A Girls
1) Norman North (6-0)
2) Edmond North (5-1)
3) Union (7-0)
4) Jenks (3-1)
5) Owasso (3-1)
6) Mustang (6-2)
7) Broken Arrow (2-1)
8) Deer Creek (3-4)
9) Yukon (4-2-1)
10) Edmond Memorial (2-2)
6A Boys
1) Mustang (7-1)
2) Edmond Memorial (7-0)
3) Broken Arrow (6-2)
4) Deer Creek (4-2)
5) Jenks (3-1)
6) Union (3-1)
7) Norman North (4-2)
8) Westmoore (4-1)
9) Edmond North (4-2)
10) Bixby (3-2)
|

Michael Swisher
(Ed. note: Although his daughter is currently playing in three leagues and he is listed as the author, Michael Swisher is not smart enough to compile these rankings. They will be compiled each week by a committee consisting of several people associated with soccer in the state. We have dubbed them the Skordle Futbol Committee.)

6A Girls

Deer Creek

Edmond North

Broken Arrow

Norman North

Jenks

Union

Edmond Memorial

Bixby

Yukon

Owasso

6A Boys

Norman North

Jenks

Deer Creek

Broken Arrow

Mustang

Union

Edmond North

Bixby

NW Classen

Edmond Memorial

5A Girls

Bishop McGuinness

Piedmont

Bishop Kelley

Collinsville

Noble

McAlester

Lawton MacArthur

El Reno

Sapulpa

Claremore

5A Boys

Santa Fe South

Bishop Kelley

Southeast

Tulsa East Central

Lawton Eisenhower

Tulsa Will Rogers

Tulsa Memorial

Tulsa Edison

Piedmont

Bishop McGuinness

--

WEEK 1 – MATCHES OF THE WEEK

Friday March 3, 2023

GIRLS

Deer Creek (6A #1) vs. Norman North (6A #4) – State Championship Rematch

Bishop Kelley (5A #3) vs. Yukon (6A #9)

Union (6A #6) vs. Owasso (6A #10)

Edmond Sante Fe vs. Edmond Memorial (6A #7)

BOYS

Broken Arrow (6A #4) vs. Mustang (6A #5)

Oklahoma Christian School (3A) vs. Heritage Hall (3A)

Jenks (6A #2) vs. Mustang (6A #5)

Edmond Santa Fe vs. Edmond Memorial (6A #10)




Deer Creek (6A #3) vs. Norman North (6A #1)
|

Michael Swisher
While out trick-or-treating with my kids Monday night, I was having a discussion with some of the other parents in our group about my Halloween experiences as a kid.
I vividly remember always loving the houses that gave away homemade cookies, brownies, caramel apples and - especially - popcorn balls.
I was reminiscing and remembering the good ol' days when people used to hand out these homemade treats and it really made Halloween special.
As my kids were about midway through the evening and collecting a ton of Halloween candy, all three of them came running back to me telling they were just given popcorn ball.
They all wanted to know what it was exactly and if it was good?
Is it good?!?!?!?!?!