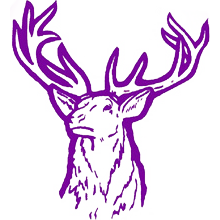 Burlington Elks
Burlington, OK 73722
Boys Basketball
Girls Basketball
Baseball
Fastpitch
Click a sport in the menu above to view schedules & results.
|

Michael Swisher
Basketball has been a part of Jade Jones' life as long as she can remember.
That's not going to change anytime soon.
The point guard who led Pond Creek-Hunter to a state championship and set records at Northwestern Oklahoma State University now has a program of her own.
Jones was hired Tuesday to become the new girls basketball coach at Burlington High School. Her assignment was approved unanimously by the board of education during a special meeting.
"She's got four starters back and a lot to live up to," said Randy Turney, a hall of fame coach and Burlington's athletic director who made the hire.
"But we're excited to have her. She'll do a great job."
Jones takes over a program that's been to the Class B state tournament six straight years under Kirsten Pruett. 
Pruett recently resigned to coach girls basketball at Cherokee.
The beginning of Pruett's string of state tournament appearances was the end of Jones' high school career, one that culminated with her hoisting the Class A gold ball in 2014, giving Pond Creek-Hunter its only basketball title.
Lifting that trophy with her was her coach, Tasha Diesselhorst, also Turney's daughter, who coached Jones since the sixth grade.
Standing nearby was Pond Creek boys coach Darin Jones, who just happens to be Jade's dad and was her fifth grade coach after grooming her for the game all the years before.
In other words, she's surrounded by basketball.
"I think I've had a couple of decent coaches to learn from along the way," Jones said. "Without them, I wouldn't think I'm ready to do this.
"But because of them, I think I'm ready."
After guiding PC-H to a championship, Jones played two years under Kelsi Bond Musick at Southwestern Oklahoma State University.
However, Diesselhorst was hired to turn around the NWOSU program and Jones knew she wanted to be a part of that with her and transferred.
After sitting out one season, Jones played two seasons for the Lady Rangers, wrapping up her career earlier this year.
All the while, Jones was absorbing the game from Diesselhorst.
"If I wasn't playing or in practice, we were constantly talking basketball," she said.
Turney, a mentor to his own daughter, was always nearby.
"After a game we'd talk about it," Jones said. "Maybe you didn't always want to hear what he was going to say, but you'd listen," she said.
Jones said learning from those two and the staff at SWOSU, plus a lifetime of molding from her own father, will shape the kind of coach she plans to be.
"They all made an impact on me," Jones said. "As I go into coaching, I'll take different things from all those people."
However, she didn't know it would be this soon.
Jones was prepared to work with elementary teams at Drummond prior to the Burlington job opening up.
Turney, however, had different plans for her.
"If she's paid attention to what she's been taught since the sixth grade, she'll be alright," he said. "She's been around it all her life. She's done it all in high school and in college. Now it's time for her to take the next step."
Jones feels that step is the right one.
"I think Burlington is without a doubt a good fit," he said. "I grew up in a small town playing basketball. Burlington is a small town and that's all they do there.
"I like the fact that starting the first day, we can be playing basketball."
* Photo credit Tim Billy.
|

Ben Johnson
Medals and trophies have been handed out to wrestlers across the state. Now it's time for basketball teams to start claiming hardware.
Ben and Michael dive into Class A & B state basketball tournaments on tap this week, and they guys also make their predictions in each class.
Ben breaks down what happened at the state wrestling tournament and some of the various highlights along the way. 
Also added a new segment where the guys named their MVPs of the week. Listen in and find out who they dubbed as last week's MVPs.
All that leading up to Michael's interview with Okarche coach Ray West. You don't want to miss what West had to say.
Thanks for listening & enjoy!
Have any feedback? Email the show at ben@skordle.com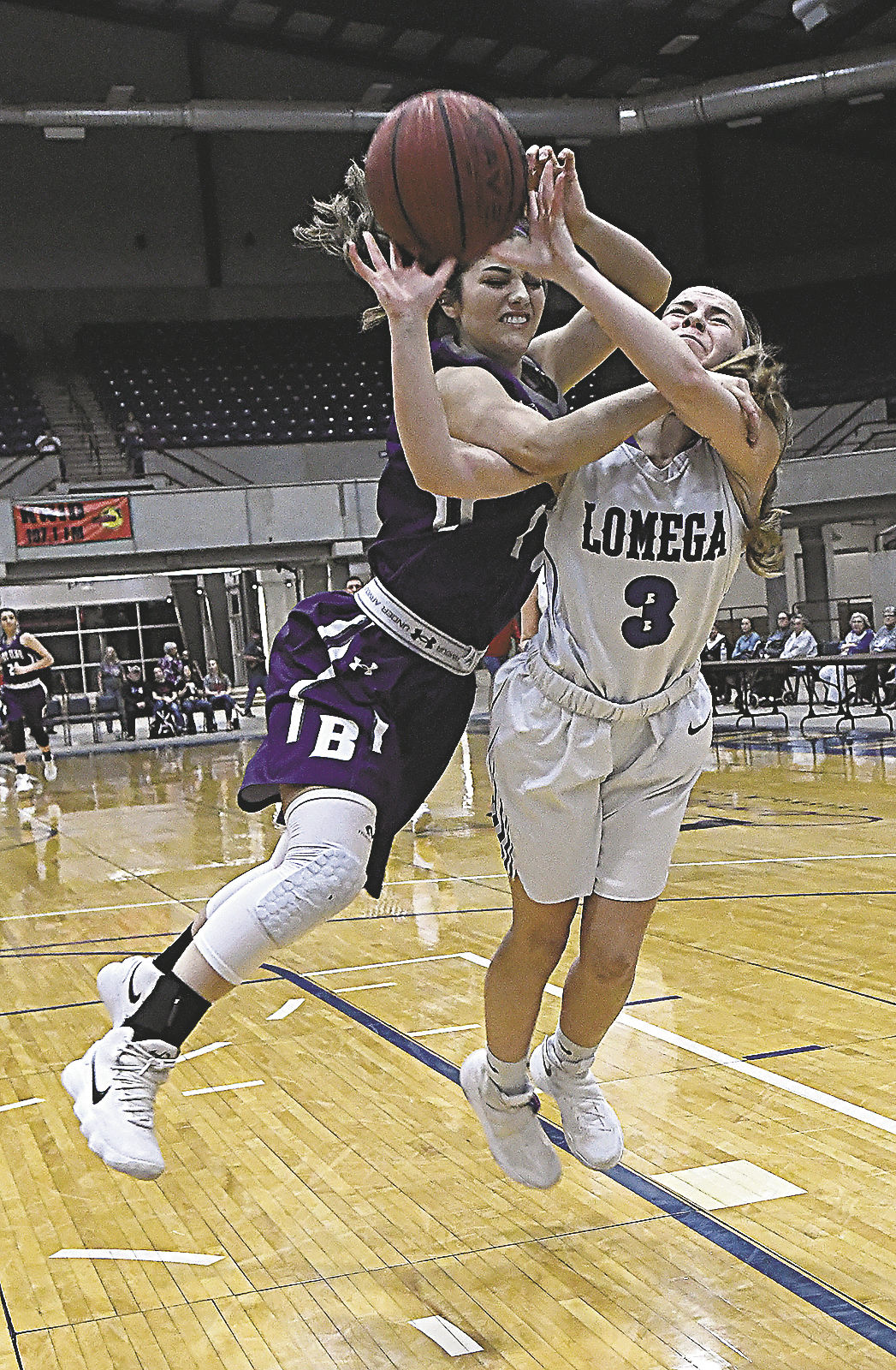 Girls Basketball | | Bruce Campbell | Enid News & Eagle
BURLINGTON, Okla. — Burlington's girls hope to put history aside today when the 26-4 and No. 7-ranked Lady Elks face No. 3 Hammon (24-6) at 3:30 p.m. in the first round of the Class B state tournament at Yukon High School.
The Lady Elks are going to state for a school record fifth-straight time, but are trying to break a streak of four straight losses in the first round.

|

Michael Swisher
There's not many places that can lure Will Jones away from Garber.
Dale just happened to be one of them.
Jones was approved earlier this month to take over superintendent duties for Dale Public Schools.
He'll take over the role July 1 when the retirement of current Superintendent Ky Wilkins becomes official.
It will end a seven-year run at Garber, the last six as the school district's superintendent.
"My most fulfilling years in public education have been at Garber," Jones said. "It was a very difficult decision to leave."
However, the pull from Dale was too much to resist.
"There aren't too many places that would even allow me to consider leaving a great school like Garber," Jones said. "But Dale is one of those places."
"It's a place that expects excellence in academics as well as extra-curricular activities," he said.
Dale owns 40 state titles in athletics.
The baseball and softball teams have nearly annual reservations at their respective state tournaments. Baseball accounts for 21 state championships and softball another 11.
Girls basketball owns seven gold balls and has reached the state tournament every year of Eric Smith's tenure.
The boys basketball program didn't own a state championship…until about two weeks ago.
The Pirates, with nary a senior starter, claimed the 2A title.
That's the kind of programs Jones will be inheriting.
He feels he'll be turning over Garber's reins in solid shape as well.
Among his proudest achievements was helping pass one transportation and one building bond issue in 2018. Both got 84 percent voter approval.
The district now has two devices for every student…one for school and one for home.
"We've made some tremendous gains in technology," he said.
Jones also did what many small-school superintendents have had to do: Fill several roles.
"I leave here proud knowing that I was willing to do whatever I needed to help the district," he said.
That included dusting off his coach's whistle and taking over the boys basketball program prior to the 2017-18 season.
"I really thought my coaching career was over after 2009," Jones said. "There was someone above pulling the strings on that."
Under Jones, the Garber boys basketball team reached state three times in four seasons.
It peaked with a Class A state title in 2020 and a runner-up finish in 2021.
He stepped down after that season and hired Fletcher Reed away from Snyder to take his place.
Reed coached Garber to another runner-up finish in 2022.
The Garber girls basketball team, under longtime coach Jamie Davis, qualified for state for a third consecutive season.
The football team has reached the playoffs each of the last three years and all but once during Jones' tenure there.
Jones' oldest daughter, Karsen, graduated from Garber last year and is now a freshman at OSU.
His youngest daughter, Khloe, will be an eighth grader next year.
"For her, both academically and in extra-curricular activities, this is also a great fit," he said of Dale. He also said the location is ideal in a number of other ways, notably the proximity to his mother, who lives in Edmond.
"A lot of things just came together," Jones said, "to let us know this was the right move to make."