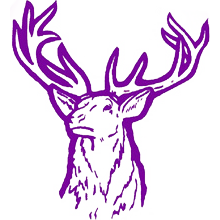 Burlington Elks
Burlington, OK 73722
Boys Basketball
Girls Basketball
Baseball
Fastpitch
Click a sport in the menu above to view schedules & results.
|

Michael Swisher
Basketball has been a part of Jade Jones' life as long as she can remember.
That's not going to change anytime soon.
The point guard who led Pond Creek-Hunter to a state championship and set records at Northwestern Oklahoma State University now has a program of her own.
Jones was hired Tuesday to become the new girls basketball coach at Burlington High School. Her assignment was approved unanimously by the board of education during a special meeting.
"She's got four starters back and a lot to live up to," said Randy Turney, a hall of fame coach and Burlington's athletic director who made the hire.
"But we're excited to have her. She'll do a great job."
Jones takes over a program that's been to the Class B state tournament six straight years under Kirsten Pruett. 
Pruett recently resigned to coach girls basketball at Cherokee.
The beginning of Pruett's string of state tournament appearances was the end of Jones' high school career, one that culminated with her hoisting the Class A gold ball in 2014, giving Pond Creek-Hunter its only basketball title.
Lifting that trophy with her was her coach, Tasha Diesselhorst, also Turney's daughter, who coached Jones since the sixth grade.
Standing nearby was Pond Creek boys coach Darin Jones, who just happens to be Jade's dad and was her fifth grade coach after grooming her for the game all the years before.
In other words, she's surrounded by basketball.
"I think I've had a couple of decent coaches to learn from along the way," Jones said. "Without them, I wouldn't think I'm ready to do this.
"But because of them, I think I'm ready."
After guiding PC-H to a championship, Jones played two years under Kelsi Bond Musick at Southwestern Oklahoma State University.
However, Diesselhorst was hired to turn around the NWOSU program and Jones knew she wanted to be a part of that with her and transferred.
After sitting out one season, Jones played two seasons for the Lady Rangers, wrapping up her career earlier this year.
All the while, Jones was absorbing the game from Diesselhorst.
"If I wasn't playing or in practice, we were constantly talking basketball," she said.
Turney, a mentor to his own daughter, was always nearby.
"After a game we'd talk about it," Jones said. "Maybe you didn't always want to hear what he was going to say, but you'd listen," she said.
Jones said learning from those two and the staff at SWOSU, plus a lifetime of molding from her own father, will shape the kind of coach she plans to be.
"They all made an impact on me," Jones said. "As I go into coaching, I'll take different things from all those people."
However, she didn't know it would be this soon.
Jones was prepared to work with elementary teams at Drummond prior to the Burlington job opening up.
Turney, however, had different plans for her.
"If she's paid attention to what she's been taught since the sixth grade, she'll be alright," he said. "She's been around it all her life. She's done it all in high school and in college. Now it's time for her to take the next step."
Jones feels that step is the right one.
"I think Burlington is without a doubt a good fit," he said. "I grew up in a small town playing basketball. Burlington is a small town and that's all they do there.
"I like the fact that starting the first day, we can be playing basketball."
* Photo credit Tim Billy.
|

Ben Johnson
Medals and trophies have been handed out to wrestlers across the state. Now it's time for basketball teams to start claiming hardware.
Ben and Michael dive into Class A & B state basketball tournaments on tap this week, and they guys also make their predictions in each class.
Ben breaks down what happened at the state wrestling tournament and some of the various highlights along the way. 
Also added a new segment where the guys named their MVPs of the week. Listen in and find out who they dubbed as last week's MVPs.
All that leading up to Michael's interview with Okarche coach Ray West. You don't want to miss what West had to say.
Thanks for listening & enjoy!
Have any feedback? Email the show at ben@skordle.com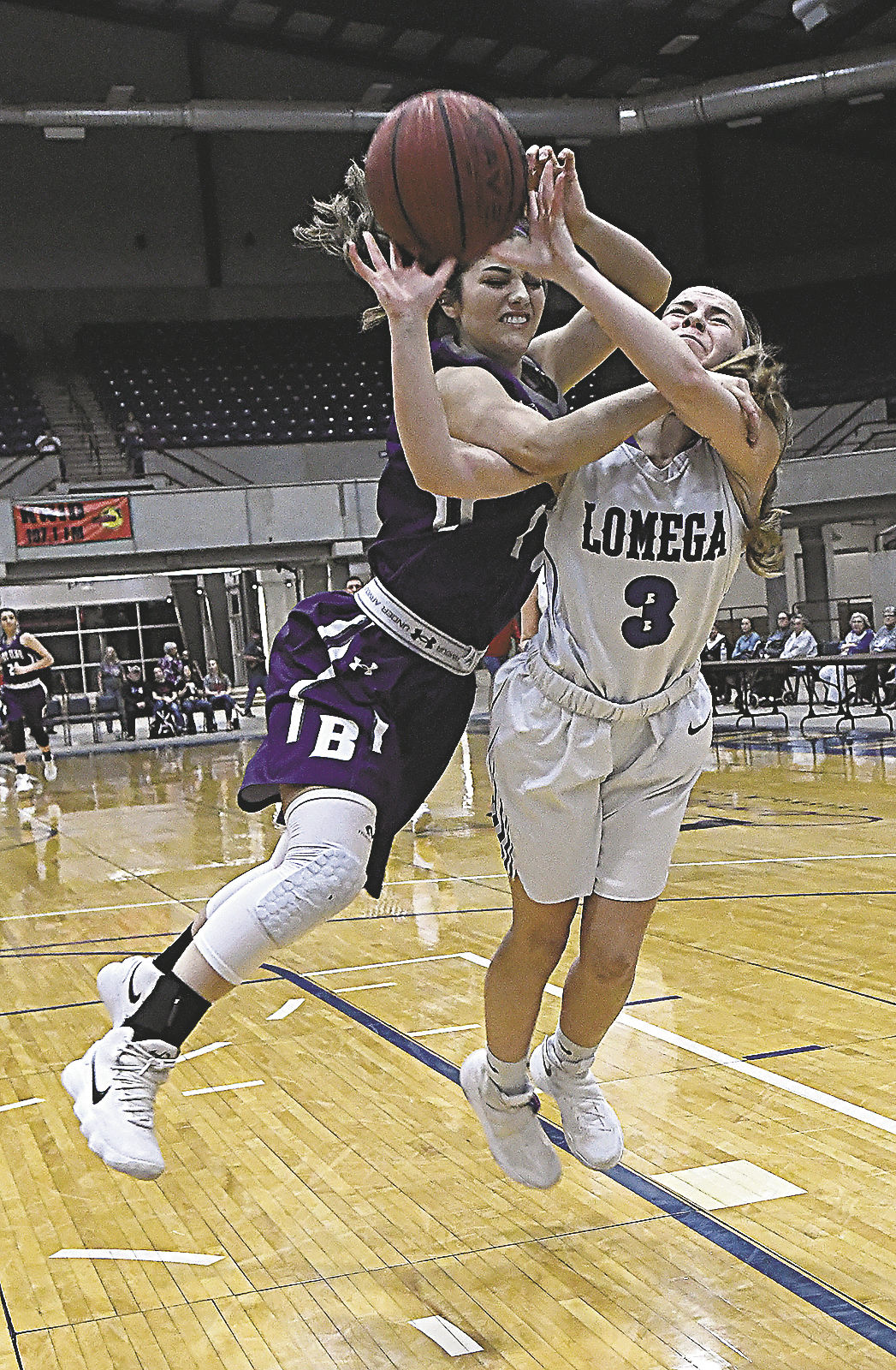 Girls Basketball | | Bruce Campbell | Enid News & Eagle
BURLINGTON, Okla. — Burlington's girls hope to put history aside today when the 26-4 and No. 7-ranked Lady Elks face No. 3 Hammon (24-6) at 3:30 p.m. in the first round of the Class B state tournament at Yukon High School.
The Lady Elks are going to state for a school record fifth-straight time, but are trying to break a streak of four straight losses in the first round.

|

Michael Swisher
In an effort to satisfy its membership and build up an atmosphere similar to basketball at "The Big House," the OSSAA on Wednesday announced plans to consolidate all of its 11-man football state championships to one location this season.
The University of Central Oklahoma's Wantland Stadium in Edmond will be the host site of seven title tilts over two weekends.
The announcement was made by OSSAA Executive Director David Jackson during a press conference at the association's headquarters in Oklahoma City.
Joining Jackson were UCO Athletic Director Eddie Griffin as well as Justin Jones, executive director of the Oklahoma Football Coaches Association.
"The University of Central Oklahoma has some of the best facilities in the nation and will provide a first-class venue for this championship," said Jones, head coach at Norman North High School. "The student-athletes, coaches and communities who are fortunate enough to make it to the state championship game will no doubt walk away with a once-in-a-lifetime experience."
The OFBCA has long voiced its desire to host title games at one site since the OSSAA's contract with Oklahoma State University ended in 2013.
The OSSAA has been receptive, but also faced an obstacle.
"A lot of our members see what goes on in Texas at AT&T (Stadium)," Jackson said, referring to the Lone Star State hosting all of its state championships at the home of the Dallas Cowboys.
"Where they (the membership) understand we don't have an AT&T…they still wanted to at least pursue something that might work for us. But finding that one site was always the challenge for us.
Enter UCO.
Jackson and OSSAA staffer Mike Whaley entered discussions with the university.
"UCO was very interested when they were approached this time," Jackson said. "The excitement that they have shown us in wanting to do this goes a long way because that shows they're going to make sure our students have a great experience there."
Jackson said the agreement is a one-year "trial run" but the hope is for a longer agreement. The desire is also there, he said, to develop an atmosphere that attracts the casual football fan, not just those of the competing teams, much like the state basketball tournaments in March.
"We hope that after we finish with this that we can both see this as a win-win and find a way to make it a long-term agreement because we like the prospects of that and what we can do in addressing what our membership is asking for," Jackson said.
There will be no exceptions to UCO playing host, Jackson said.
For instance, if Jenks and Owasso were to meet up for the 6A-1 crown, they won't be making the shorter drive to Chapman Stadium in Tulsa.
"One of the positive s that went in pursuing this was working with the OFBCA and those are a part of that," Jackson said. "So when we hear from the OFBCA that 'we're interested in that,' we take that as everyone is interested in that."
Jackson noted that smaller schools from the same geographic region might also have to travel a longer distance to meet up.
"But when you have a chance to go to a great facility and you're treated well, it eliminates a lot of that skepticism of travel a ways," he said. "We plan on playing these 11-man football championships at UCO."
The first two title games will be played Friday, Dec. 6: Class 4A is scheduled for 1 p.m. and 6A-II at 7 p.m.
Three gold balls will be earned Saturday, Dec. 7: Class 3A at 11 a.m., 5A at 3:30 p.m. and 6A-I at 8 p.m.
Class A and 2A, which have five playoff weeks, will decide their titles Saturday, Dec. 14. Class A is slated for 1 p.m. and 2A at 7 p.m.
|

Ben Johnson
Class 6AI
1. Owasso
2. Edmond Santa Fe
3. Broken Arrow
4. Union
5. Jenks
6. Norman
7. Mustang
8. Moore
9. Westmoore
10. PC North

Class 6AII
1. Bixby
2. Stillwater
3. Del City
4. Muskogee
5. Booker T. Washington
6. Choctaw
7. Midwest City
8. Sapulpa
9. Deer Creek
10. Ponca City

Class 5A
1. Carl Albert
2. Edison
3. Noble
4. El Reno
5. Bishop McGuinness
6. Tahlequah
7. Piedmont
8. Collinsville
9. Ardmore
10. McAlester

Class 4A
1. Bethany
2. Tuttle
3. Poteau
4. Bristow
5. Wagoner
6. Weatherford
7. Cache
8. Sallisaw
9. Clinton
10. Fort Gibson
Class 3A
1. Heritage Hall
2. Lincoln Christian
3. Plainview
4. Perkins-Tryon
5. Sulphur
6. Marlow
7. Veridgris
8. Checotah
9. Berryhill
10. Stigler

Class 2A
1. Metro Christian
2. Sperry
3. Vian
4. Washington
5. Jones
6. Holland Hall
7. Beggs
8. Millwood
9. Kingston
10. Adair

Class A
1. Cashion
2. Stroud
3. Pawnee
4. Rejoice Christian
5. Ringling
6. Minco
7. Pawhuska
8. Thomas
9. Gore
10. Mangum

Class B
1. Shattuck
2. Regent Prep
3. Dewar
4. Canadian
5. Cherokee
6. Laverne
7. Davenport
8. Weleetka
9. Alex
10. Burns Flat-Dill City

Class C
1. Southwest Covenant
2. Pond Creek-Hunter
3. Coyle
4. Graham-Dustin
5. Covington-Douglas
6. Midway
7. Waynoka
8. Tipton
9. Maysville
10. Sasakwa



|

Michael Swisher
By John Hardaway
BBQ Expert
In the mood for some really solid BBQ in the Northwest OKC?
Then I highly suggest you check out Smoked Out BBQ on Northwest Expressway.
Just look for the cool NEON GREEN signage outside.
The Richardson family has been cooking food for 75 years.
Smoked Out began as a highly-regarded food truck and catering business and then opened their brick and mortar storefront a little over a year ago.
On my visits, I have been impressed with the quality of their sliced brisket, which is always the measuring stick for any serious BBQ joint in my opinion.
Their ribs were great; nice and meaty, not these clean and cute ribs that I run into from time to time.