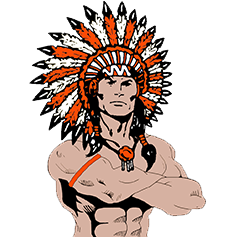 Calumet Chieftains
Calumet, OK 73014
Boys Basketball
Girls Basketball
Baseball
Fall Baseball
Slow Pitch
Fastpitch
Click a sport in the menu above to view schedules & results.
|

Ben Johnson
State tournament wrestling is this weekend, and small school basketball teams will be punching their tickets to the state tournament in area tournament play.
Listen in as we break it all down for you.

|

Michael Swisher
If you need to get your basketball fix early this summer, Cushing might be just the spot for you this Saturday.
The inaugural Skordle Shootout team camp will take place Saturday, June 8, at Cushing Middle School and will feature 12 straight hours of basketball action simultaneously on two courts. The day full of roundball action is sponsored by Sons of Ireland Basketball.
Skordle Live will be a big part of the event as every game played on Court 1 will be live streamed.
That's 18 games beginning at 9 a.m., with the last one slated for an 8:20 p.m. start.
The games (See complete schedule below) can be watched on your Skordle App or on Skordle.com. If you can't be in Cushing or even watch it live on your device, you can still keep up with scores on your Skordle App. All the scheduled games are already loaded into the app.
On top of that, Skordle personalities will be on hand to interview players and coaches throughout the day. Those interviews will be made available on the app and website later in the week.
As far as the teams involved: It's a who's who of small-school basketball powers.
Here's a list of GIRLS teams scheduled to take part:
Cashion - One of our first chances to see the team under new head coach Andrea Taylor
Cushing
Dale - 2019 2A runner-up in Eric Smith's first season as head coach
Varnum - 2019 Class B champ
Kingston - 2019 3A quarterfinalist and 2018 runner-up
Calumet - Knocked on door of Class B state tournament
Garber - Reached Class A area tournament
Perry

Shattuck - Reached Friday of area; pushed Seiling in regional final
Chisholm - Ever improving in 3A as Tana Gragg enters third season
Lomega - 2019 Class B semifinalist that owns more gold balls than any girls program
Sulphur - 2019 3A quarterfinalist
And the BOYS:
Cashion - Made some strides in 2019 with young squad
Cushing
Dale - Ranked No. 1 in 2A for part of 2019 before losing in quarterfinals

Varnum
Kingston - Dominant 3A state champ in 2019
Calumet - Class B runner-up in 2019, could move to Class A this year
Garber - Made run to Class A state tournament in 2019 and also….Will Jones
Perry - Veteran coach Brandon Hight had best Maroon squad in several years, reaching top-eight in Class 3A and earning spot in area championship
Adair
Rejoice Christian - Caught fire at the right time and claimed the Class 2A title
Okemah - Won 21 games and got to 2A quarterfinals
Minco - Impressive season ended in 2A semifinals
Obviously those were last year's results and these are different teams. Some big-time contributors have moved on and others will be asked to step up.
But that's what team camps are for - to get a glimpse of the future, to see who's ready and who's got some work to do.
So make your plans. Join us in person in Cushing…or join us on your app or online.
Either way, it's going to be wall-to-wall basketball featuring some teams with legitimate state tournament aspirations in 2020 and you won't want to miss it.
Additional information:
Cushing Middle School location:
512 S. Harmony Road
Cushing, OK 74023
Admission:
$5 for adults
$2 for children
$3 for veterans and senior citizens
|

Ben Johnson
Medals and trophies have been handed out to wrestlers across the state. Now it's time for basketball teams to start claiming hardware.
Ben and Michael dive into Class A & B state basketball tournaments on tap this week, and they guys also make their predictions in each class.
Ben breaks down what happened at the state wrestling tournament and some of the various highlights along the way. 
Also added a new segment where the guys named their MVPs of the week. Listen in and find out who they dubbed as last week's MVPs.
All that leading up to Michael's interview with Okarche coach Ray West. You don't want to miss what West had to say.
Thanks for listening & enjoy!
Have any feedback? Email the show at ben@skordle.com
|

Ben Johnson




Look back at 2017
2017 district champs
A-1: Thomas - The Terriers hit the half-century mark in district titles with an unbeaten run against A-1 foes. A 20-0 win over Hooker set the stage for a district crown, and that was part of the Terriers' 10-game winning streak, which continued into December. But Afton derailed Thomas' playoff run in the semifinals.
A-2: Watonga - A September win over Cordell proved to be the deciding factor for the A-2 crown for Watonga. The Eagles went on to avenge a season-opening loss against Okeene with a win to open the playoffs, but then Watonga was dispatched from the postseason in the next round against Oklahoma Christian Academy.
A-3: Ringling - The Blue Devils knocked off Apache to begin district play, and they rolled the rest of the way against A-3 opponents. Ringling's playoff run lasted until the second round when Hooker moved on to the quarterfinals.
A-4: Minco - Led by Cole Burchfield in the backfield, Minco motored to the district title last year. Eleven straight wins, including six in district play, preceded Minco's run to the Class A quarterfinals, where the Bulldogs were beaten by Afton.
A-5: Crescent - Cashion, Pawnee and Morrison were no match for the Tigers during district play. Crescent manhandled every opponent it faced in its first 14 games, including wins over Cashion (54-14), Morrison (51-24) and Pawnee (35-14) during the regular season. The Tigers' unbeaten run, though, came to a halt in the Class A title game, which ended with a 44-12 loss to Afton.

A-6: Kiefer - The Trojans started the season 0-4, but a 34-14 win over Woodland in late September turned Kiefer's season around. Kiefer, Woodland and Hominy all finished atop the district at 5-1, but it was the Trojans who prevailed, thanks to district points. Kiefer, though, was bounced quickly from the playoffs, a 28-0 loss to Morrison in the opening round of the postseason.

A-7: Afton - The Eagles labored through a stout district -- that included Rejoice Christian, Barnsdall and Hulbert -- and emerged unscathed. A 22-20 victory over Rejoice Christian in mid October propelled Afton a district title, and from there the Eagles went into cruise control the rest of the season. In the playoffs, Afton outscored its opponents 214 to 46.

A-8: Talihina - Led by seniors Heath Humphreys and Sooner Box, the Tigers coasted to the A-8 crown. Talihina dismantled Central Sallisaw, 36-0, in a showdown of the district's top two teams. The Tigers finished the regular season 9-1 and beat Barnsdall in the opening round of the playoffs before being upset by Hominy in the second round.
Talking title game: Afton 44, Crescent 12