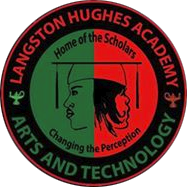 Langston Hughes Scholars
Tulsa, OK 74130
Click a sport in the menu above to view schedules & results.
|

Ben Johnson




Look back at 2017
2017 district champs
A-1: Thomas - The Terriers hit the half-century mark in district titles with an unbeaten run against A-1 foes. A 20-0 win over Hooker set the stage for a district crown, and that was part of the Terriers' 10-game winning streak, which continued into December. But Afton derailed Thomas' playoff run in the semifinals.
A-2: Watonga - A September win over Cordell proved to be the deciding factor for the A-2 crown for Watonga. The Eagles went on to avenge a season-opening loss against Okeene with a win to open the playoffs, but then Watonga was dispatched from the postseason in the next round against Oklahoma Christian Academy.
A-3: Ringling - The Blue Devils knocked off Apache to begin district play, and they rolled the rest of the way against A-3 opponents. Ringling's playoff run lasted until the second round when Hooker moved on to the quarterfinals.
A-4: Minco - Led by Cole Burchfield in the backfield, Minco motored to the district title last year. Eleven straight wins, including six in district play, preceded Minco's run to the Class A quarterfinals, where the Bulldogs were beaten by Afton.
A-5: Crescent - Cashion, Pawnee and Morrison were no match for the Tigers during district play. Crescent manhandled every opponent it faced in its first 14 games, including wins over Cashion (54-14), Morrison (51-24) and Pawnee (35-14) during the regular season. The Tigers' unbeaten run, though, came to a halt in the Class A title game, which ended with a 44-12 loss to Afton.

A-6: Kiefer - The Trojans started the season 0-4, but a 34-14 win over Woodland in late September turned Kiefer's season around. Kiefer, Woodland and Hominy all finished atop the district at 5-1, but it was the Trojans who prevailed, thanks to district points. Kiefer, though, was bounced quickly from the playoffs, a 28-0 loss to Morrison in the opening round of the postseason.

A-7: Afton - The Eagles labored through a stout district -- that included Rejoice Christian, Barnsdall and Hulbert -- and emerged unscathed. A 22-20 victory over Rejoice Christian in mid October propelled Afton a district title, and from there the Eagles went into cruise control the rest of the season. In the playoffs, Afton outscored its opponents 214 to 46.

A-8: Talihina - Led by seniors Heath Humphreys and Sooner Box, the Tigers coasted to the A-8 crown. Talihina dismantled Central Sallisaw, 36-0, in a showdown of the district's top two teams. The Tigers finished the regular season 9-1 and beat Barnsdall in the opening round of the playoffs before being upset by Hominy in the second round.
Talking title game: Afton 44, Crescent 12
Afton quarterback Wil Amos put on a show for the ages. Crescent had no answer for Amos on either side of the ball, with the Eagles' senior signal caller racking up 418 yards and six touchdowns on 39 carries to lead Afton to its first football championship. Amos added an interception on defense, while the Eagles held Crescent to 196 yards of offense.


On to 2018...


Players to watch
- Landon McCracken (Apache): An offensive stalwart during his junior season in 2017. He passed for 2,591 yards and 29 touchdowns while completing 202 of 309 passes. He also ran for 776 yards and eight touchdowns on 92 carries.
- Griffin Lamb (Cashion): While leading Cashion to a 9-3 season, Lamb was the Wildcats' offensive catalyst. He racked up 2,250 yards and 31 touchdowns through the air while completing 66.3 percent (138 of 208) of his passes.
- Hunter Bowers (Crescent): The Tigers' junior quarterback was a driving force in getting Crescent to the Class A championship game. An ankle injury limited his output in the title game, but his numbers all season long were outstanding. He passed for 2,250 yards and 34 touchdowns with 121 completions on 195 attempts. He also mixed in 1,052 yards and 22 touchdowns on 129 carries.
- Tanner McBee (Hooker): A difference maker on both sides of the ball. He amassed 1,165 yards and 17 touchdowns on 207 carries, and on defense he collected 68 tackles and three interceptions.
- Karder Neville (Hooker): As a junior, Neville reeled in 40 receptions for 731 yards and eight touchdowns. He also totaled 80 tackles and three sacks on defense.
- Nathan Malchaski and Garrett Malchaski (Dibble): Defensive pair racked up a ton of tackles in 2017. Nathan, a sophomore last season, had 126 tackles and four tackles, while Garrett notched 115 tackles and four tackles as a junior.

- Tyler Grove (Wynnewood): Sophomore season saw Grove blossom into a solid contributor with 882 yards and 10 touchdowns passing. On defense, he hauled in four interceptions, and he also punted 15 times with a 35.8 yard average.
- Josh Harvey (Healdton): There were 121 tackles on defense during his sophomore campaign to go with 440 yards and seven touchdowns on 69 carries on offense.
- Dylan Roach (Hominy): Burst onto the scene during his junior season. He racked up 2,264 yards and 31 touchdowns on 155 carries. However, he did that while leading Prue to an 11-3 season, and he's transferred to Hominy for his senior season.
- Blake Hipp (Hominy): The signal caller alongside Roach in the backfield. A 6-foot-2, 180-pound senior who passed for 1,753 yards and 22 touchdowns last season, on top of rushing for 547 yards and nine touchdowns on 101 carries.

- Joe Smith (Barnsdall): Came up just short of 1,000 yards during his junior season. He piled up 951 yards and 12 touchdowns on 91 carries.
- Tommy Smith (Gore): The 5-foot-11, 210-pound senior was a key cog on both sides of the ball as a junior in 2017. He ran the ball 210 times for 1,409 yards and 20 touchdowns, and he added 79 tackles and an interception.
- Josh Factor (Kiefer): At middle linebacker, Factor racked up 103 tackles as a sophomore last season for the Trojans.
- Andrew Crow (Rejoice Christian): Emerged as the Eagles' primary threat out of the backfield with 1,054 yards and 20 touchdowns in 2017.