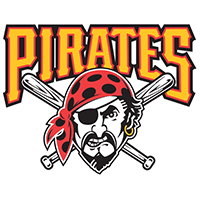 Dale Pirates
Dale, OK 74851
Boys Basketball
Girls Basketball
Baseball
Fall Baseball
Slow Pitch
Fastpitch
Click a sport in the menu above to view schedules & results.
|

Ben Johnson
Bixby has been stingy when it comes to hoarding football championships. The Spartans have won four of the past five Class 6AII championships, and don't expect them to slow down anytime soon.
What Bixby hasn't claimed often since the turn of the century has been wrestling titles. Nic Roller's individual championship at 220 pounds in 2016 has been the Spartans' only crown since 1998.
But freshman Zach Blankenship is out to change all of that.
At 120 pounds, Bixby's wrestling phenom is 24-0, and that includes four tournament championships to his credit so far.
"I didn't really think I'd be having the season I am now," Blankenship said. "I'm just thankful that I've been having this much success."
Bixby came up short in its pursuit of the District 6A-7 crown on Tuesday night with a loss to Jenks, but Blankenship posted two victories and collected another one by forfeit. Those came only days after winning the Jerry Billings Invitational at Sapulpa, where he won by fall at 1:43 in the 120 finals against Collinsville's Rocky Stephens, a 5A state champion at 113 last season.
"Zach has risen to the occasion and made a name for himself in the high school realm," Bixby coach Brock Moore said. "He goes hard every second of every match and makes good things happen. He wants to wrestle the best guys he can. He's fun to watch and coach."
To reach the finals in Sapulpa, Blankenship won by fall against Sand Springs' Riley Weir, who won last year's 113 championship in 6A.
"His most impressive win so far might've been at Sapulpa, where he beat two-time state champion Riley Weir," Moore said. "And that's saying a lot for someone who has 21 wins by fall this season."
Blankenship started the 2019 calendar year by winning the Larry Wilkey Invitational at Jenks. He knocked off Stillwater's Cade Nicholas 4-2 in the finals.
"As a freshman, he has won four tournaments and has also been named the most outstanding wrestler at each of those tournaments, too," Moore said. "I haven't ever seen or known of another freshman to do that."
Announcing his presence at the varsity level, Blankenship won the 120-pound division at the Perry Tournament of Champions in December. He cruised through the entire field with all of his victories by fall, including pinning Edmond Memorial's Garrett Johnson at 3:32 for the 120 crown.

Not bad for someone who was wrestling among the junior high ranks not too long ago.
"The biggest difference between varsity and junior high has been the kids I've had to wrestle," Blankenship said. "In junior high, the kids I had to wrestle were usually my age and size. In varsity, I've had to wrestle a lot older and bigger kids, which has made it a lot tougher.
"I'm just fortunate to have great coaches and parents who help me get better every tournament."
'Wrestleback' Wildcats win Carl Albert tourney
It was Skiatook, Duncan, Piedmont and Altus vying for the Malcolm Wade Invitational crown at Carl Albert on Saturday, and with a quick glance it doesn't appear as though Piedmont fared well. But on the contrary, Piedmont managed to claim the team title with only one individual champion.
The Wildcats, led by Josh Heindselman's triumph at 285, finished with 242.5 points and won the tournament title. Skiatook (226) and Duncan (219) rounded out the top three.
"We were excited to win it," Piedmont coach Erik Ford said. "We knew we had a chance going into the tournament. On Saturday, it was really exciting to see our guys score a lot of bonus points and really wrestle well on the backside of the bracket to give us the push that we needed."
In the final match of the tournament, Heindselman recorded a pin at 2:37 against Lawton MacArthur's Montana Phillips, who won last year's 5A championship at heavyweight.
"Josh has been really impressive," Ford said of the University of Oklahoma signee. "He weighs about 225 right now, so he is really wrestling up a weight. He has found another level as far as his movement and attacks go. His pressure and constant attacking has been the most impressive part about his wrestling this year. It has really allowed him to negate some of the size that he is giving up against heavyweights."
Piedmont finished the tournament with 10 wrestlers recording top-six finishes. Tabor McLure (138) and Landis Scoon (152) both came in second place, and Mitchell Lance (132), Braden Culp (170) and Austin Cooley all posted third-place finishes atop the consolation bracket.
"Our guys learned that they can wrestle with some of the top 5A teams in the state," Ford said. "…Our guys understand that winning the Carl Albert tournament is huge for our program, but they also know that our end-of-season goals as individuals and as a team are what we have been working for all year. And we'll continue to work on those going forward."
Other wrestling notes
- Edmond North picked up 194.5 points and won the Central Oklahoma Athletic Conference (COAC) Tournament title on Saturday. Mustang was second at 191.
- Tuttle cruised to the Greg Henning Invitational crown on Saturday with 362 points.


Prep hoops notes
- There's a new No. 1 in Class 6A boys after Edmond Memorial beat Edmond Santa Fe 56-42 in the championship game of the Bishop McGuinness Classic. Edmond Memorial was ranked fifth Saturday and moved up to 6A's top spot, while Edmond Santa Fe dropped from No. 1 to third. Booker T. Washington is second in between the two.
- Crushing the field in the Putnam City West Invitational wasn't enough to move Heritage Hall (14-0) to the top of the 4A coaches' poll. The Chargers are still second behind top-ranked Kingfisher (11-1). Heritage Hall's Trey Alexander scored 31 points and grabbed 12 rebounds in the Chargers' win over PC West in the finals.
- It's a big week for the state's two smallest classes as playoff assignments will be released Friday by the OSSAA (as if 95 percent of the coaches don't already know, through the grapevine, where they're headed). We're told David Glover, who makes the assignments for 4A and below, was about 99 percent finished with the assignments early this week. A committee meeting was held Wednesday, which generally leads to a few tweaks. Most of those are host sites, although sometimes teams are moved to different regionals or areas as a result of those meetings. No doubt a lot of people will be up in arms once the assignments are released, but that happens every year. What it does signify is that the playoffs are near and we all love that part of the season.
- One of those small school teams got a big boost during the holiday break. The Duke boys, already undefeated and ranked second in Class B, added Jameson Richardson to the roster at the beginning of this semester. Richardson, a 6-foot-8 junior forward with a load of versatility, transferred from his hometown of Mangum. He averaged right around 20 points and was a solid rebounder and rim protector for Mangum in his eight games prior to the move. Duke was already manhandling most opponents before his arrival, but hasn't been played closer than 18 points (61-43 over Granite last week) since his arrival.
- Next week is the biggest tournament week of the basketball season and it will be loaded with top matchups. However, a couple of No. 1 vs. No. 2 showdowns already took place during girls championship games during last week's slate. In Class 2A, top-ranked Dale held off No. 2 Howe 65-55 at the Kingston New Year's Classic. Howe's Jalei Oglesby was "held" to 31 points. "She missed a few shots and eventually fouled out or she would have had more," said first-year Dale coach Eric Smith, who led Alva to a pair of titles and got Frontier to last year's Class A title game. "She is unbelievable." Dale, led by Lacey Savage's 18 points, improved to 14-1 with the victory, which very well could have been a state championship preview. Down in Class B, No. 1 Hammon defended its Warrior Classic championship by earning a 50-44 come-from-behind win over No. 2 Lomega. Last year, Hammon was No. 2 when it beat No. 1 Lomega in the finals and it carried that momentum to a state championship. This time around, Hammon had to outscore its guests by seven in the second half to win. Five different Lady Warriors scored at least six points, led by 13 from Halee Morris. Kenedie Walker scored seven of her 10 in the fourth quarter. Lomega got 14 points each from Mady Meier and Courtney Fox.
*Photo credit: Steve Doak
** The unflappable Michael Swisher contributed to this report.


|

Ben Johnson
SHAWNEE -- Every wrestling team that entered FireLake Arena on Friday and Saturday scored teams points somewhere along the way. Except for the three that faced Tuttle.

The Tigers put a chokehold on the Class 4A field and breezed to their 10th straight dual state championship and 16th overall. And Tuttle did it by finishing off Wagoner 63-0 in the finals.
"Pretty good team performance," Tuttle's Luke Surber said. "Other than that, our team was pretty dominant."
That's an understatement.
The Tigers won their three duals in the tournament by a combined score of 209-0. It started with a 75-0 win over Grove in the quaterfianls, and Cache was Tuttle's semifinal victim with a 71-0 score.
Then came Wagoner, making its first dual state championship appearance.
Tuttle's Ryder Ramsey set the tone against Wagoner with a win by fall in only 58 seconds against the Bulldogs' Alex O'Quinn at 132 pounds. Brady DeArmond (145), Dustin Plott (170), Carson Berryhill (195), Ashton Grounds (106) and Logan Farrell (126) also won by fall for the Tigers. Surber added a 15-0 technical fall victory at 152.
But it was Tuttle's Reese Davis who came up with the Tigers' biggest victory against Wagoner. Down 8-2 to Wagoner's Braden Drake, Davis kicked it into high gear and rallied for a 14-11 win.
"I was pretty nervous about it," Davis admitted afterward. "I wasn't ready for the first period, but I kept my head straight and came back."
For Davis, a freshman, it was his first time to experience Tuttle's winning ways.
"It's great," Davis said. "The crowd is big and it's awesome."
**See results from Tuttle-Wagoner finals dual below.
3A: Perry picks up another dual state title
When you win as often as Perry does, minor bumps along the way become more noticeable. Such was the case with Perry coach Ronnie Delk, despite his team beating Marlow 38-27 for the Maroons' 11th straight dual state championship -- and 20th overall.
"Definitely not pleased with that effort at all," Delk told the Stillwater NewsPress.
Marlow, ranked second in 3A, managed to stay within striking distance early on in the finals. Jordan Taylor (138) and Kobey Kizarr (145) both won by fall, Marlow led 12-6 early on. But Perry did what Perry does and overpowered its opponent before the dual finished up.
Jace Burdick (170) picked up a 5-2 victory over Marlow's Kyle Wilson, and Perry was within 15-12 at that point. The Maroons then fired off wins in five of the next six weights to take control. During that span, Kohl Owen (182) came up with a win by fall to put Perry in front 18-15, and Teaguen Wilson (heavyweight) and Gave Valencia (106) followed with pins to put Perry firmly in front 38-18.
And before the night was through, Wilson had a message for everyone in 3A.
"I think regionals and state won't be as close," he said.
|

Ben Johnson
SHAWNEE -- It all came down to Mitchell Lance or Josh Taylor. Fortunately for Skiatook, it had a state champion ready to roll with a Class 5A dual state championship on the line.

Taylor, last year's 5A champion at 120 pounds as a freshman, scored in early takedown against Lance, and he cruised the rest of the way to an 8-0 major decision, sending Skiatook to a 29-25 victory and its first dual state title.
"I wouldn't want to put it in anyone else's hands," Taylor said not long after his team was handed some dual state hardware inside FireLake Arena. "I knew I could pull through."
With all eyes inside the venue on the 5A mat, Taylor's confidence was on full display. While resetting in the middle of the mat in the second period, he winked at someone in the direction of the scorer's table.
He knew the Bulldogs were a few minutes away from a celebration.
"Once I got that first period takedown," Taylor said, "it set the tone for the whole match."
Starting at 132 pounds, Piedmont -- in its first dual state finals appearance -- worked its way up to a 16-9 advantage and then a 22-18 lead after Oklahoma signee Josh Heindselman recorded a pin at heavyweight. Eventually, Piedmont's Alan Flores would tie the dual at 25 with a 8-4 win at 120 pounds, but Taylor took the mat and sealed the deal for Skiatook, last year's runner-up at 5A dual state.
"To have Josh Taylor go last -- especially in a tied up dual -- you couldn't ask for a better one to go take care of business," said Skiatook coach Jake Parker, who had a message for his team before the season started.
"We started a saying and wanting to know, 'is it worth it?' It is worth it to go get that extra takedown or fight off your back. That's kind of our new saying; it has to be worth it you to be able to go compete for what you're doing."
In the end, Skiatook won eight of the 14 matches and prevailed as 5A's new dual state champion. 
**See results from the 5A dual finals below


6A: Broken Arrow back on top with big win over Choctaw
Class 6A No. 1 Broken Arrow made easy work of Choctaw in a 50-10 victory in the dual state finals on Saturday night. But it was getting to the championship that proved to be the day's biggest hurdle for the Tigers.
In a dual marred by unsportsmanlike conduct point deductions both ways, Broken Arrow managed to hold off Mustang, 29-24, to reach the 6A finals. 
Mustang jumped out to a 12-0 lead, and Broken Arrow was forced to fire Oklahoma State signee Reece Witcraft out there, even with an injured left ankle. On practically one leg, Witcraft scored a 6-5 win over Mustang's Joseph Sylvester at 145 pounds (up a weight class from where Witcraft normally wrestles), and the Tigers used that momentum to win six of seven matches between 145 pounds and 220. 
But Mustang's Christiain Rowland scored a win by fall over Broken Arrow's Noah Cortes at heavyweight, and the Broncos were within 24-22 with three weights remaining. And ultimately, Broken Arrow's Jared Hill cruised past Mutang's Jaston Jackson with a 11-1 major decision to punch the Tigers' way into the finals.
Against Choctaw, Broken Arrow lost only three matches, and it was Chris Moores fighting off multiple pin attempts by Choctaw's Gabe Johnson that proved to be a spark for the Tigers. Moores suffered a 19-8 major decision loss, but he kept the Tigers from giving away major bonus points to Choctaw, who only scored wins by Johnson, Zane Coleman (170) and Colt Newton (132).
Witcraft, wrestling at 138, made quick work of Choctaw's Jace Dean with a pin at 23 seconds, Noah Cortes (220), Zach Marcheselli (heavyweight) and Jared Hill (120) all won by fall to pad Broken Arrow's lead.
It was the Tigers' first dual state championship since 2014.