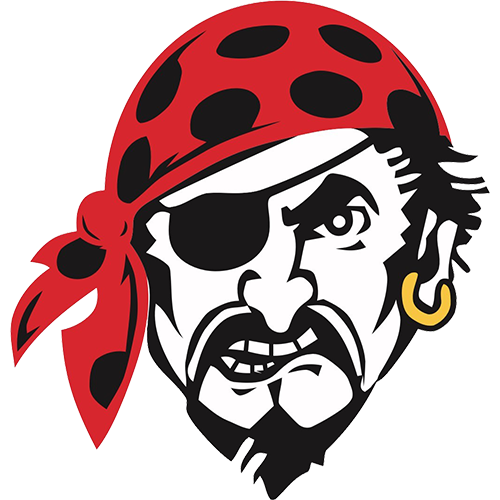 Dale
Dale, OK 74851
Boys Basketball
Girls Basketball
Baseball
Fall Baseball
Slow Pitch
Fastpitch
Click a sport in the menu above to view schedules & results.
|

Ben Johnson
It's that time of year again. Summertime has arrived, and high school sports fans are left waiting for more games in August. But fear not! The Publics and Privates OKpreps Podcast will help get you through the slow months.
This week the guys recap some state tournament baseball, including Edmond Santa Fe and Pryor winning titles for the first time for both programs. The guys also look back on the memorable moments from the 2018-2019 athletic season, including some cross country, football, basketball and much more.
The podcast closes out with Swisher breaking down this week's Skordle Shootout in Cushing. A solid field of small school hoopsters will be at Cushing Middle School, and Swisher gives you all the details you need to stop by and watch some basketball.
We'd welcome your feedback! Tweet at us - @michaelswisher & @benjohnsontul
|

Ben Johnson
Bixby has been stingy when it comes to hoarding football championships. The Spartans have won four of the past five Class 6AII championships, and don't expect them to slow down anytime soon.
What Bixby hasn't claimed often since the turn of the century has been wrestling titles. Nic Roller's individual championship at 220 pounds in 2016 has been the Spartans' only crown since 1998.
But freshman Zach Blankenship is out to change all of that.
At 120 pounds, Bixby's wrestling phenom is 24-0, and that includes four tournament championships to his credit so far.
"I didn't really think I'd be having the season I am now," Blankenship said. "I'm just thankful that I've been having this much success."
Bixby came up short in its pursuit of the District 6A-7 crown on Tuesday night with a loss to Jenks, but Blankenship posted two victories and collected another one by forfeit. Those came only days after winning the Jerry Billings Invitational at Sapulpa, where he won by fall at 1:43 in the 120 finals against Collinsville's Rocky Stephens, a 5A state champion at 113 last season.
"Zach has risen to the occasion and made a name for himself in the high school realm," Bixby coach Brock Moore said. "He goes hard every second of every match and makes good things happen. He wants to wrestle the best guys he can. He's fun to watch and coach."
To reach the finals in Sapulpa, Blankenship won by fall against Sand Springs' Riley Weir, who won last year's 113 championship in 6A.
"His most impressive win so far might've been at Sapulpa, where he beat two-time state champion Riley Weir," Moore said. "And that's saying a lot for someone who has 21 wins by fall this season."
Blankenship started the 2019 calendar year by winning the Larry Wilkey Invitational at Jenks. He knocked off Stillwater's Cade Nicholas 4-2 in the finals.
"As a freshman, he has won four tournaments and has also been named the most outstanding wrestler at each of those tournaments, too," Moore said. "I haven't ever seen or known of another freshman to do that."
Announcing his presence at the varsity level, Blankenship won the 120-pound division at the Perry Tournament of Champions in December. He cruised through the entire field with all of his victories by fall, including pinning Edmond Memorial's Garrett Johnson at 3:32 for the 120 crown.

Not bad for someone who was wrestling among the junior high ranks not too long ago.
"The biggest difference between varsity and junior high has been the kids I've had to wrestle," Blankenship said. "In junior high, the kids I had to wrestle were usually my age and size. In varsity, I've had to wrestle a lot older and bigger kids, which has made it a lot tougher.
"I'm just fortunate to have great coaches and parents who help me get better every tournament."
'Wrestleback' Wildcats win Carl Albert tourney
It was Skiatook, Duncan, Piedmont and Altus vying for the Malcolm Wade Invitational crown at Carl Albert on Saturday, and with a quick glance it doesn't appear as though Piedmont fared well. But on the contrary, Piedmont managed to claim the team title with only one individual champion.
The Wildcats, led by Josh Heindselman's triumph at 285, finished with 242.5 points and won the tournament title. Skiatook (226) and Duncan (219) rounded out the top three.
"We were excited to win it," Piedmont coach Erik Ford said. "We knew we had a chance going into the tournament. On Saturday, it was really exciting to see our guys score a lot of bonus points and really wrestle well on the backside of the bracket to give us the push that we needed."
In the final match of the tournament, Heindselman recorded a pin at 2:37 against Lawton MacArthur's Montana Phillips, who won last year's 5A championship at heavyweight.
"Josh has been really impressive," Ford said of the University of Oklahoma signee. "He weighs about 225 right now, so he is really wrestling up a weight. He has found another level as far as his movement and attacks go. His pressure and constant attacking has been the most impressive part about his wrestling this year. It has really allowed him to negate some of the size that he is giving up against heavyweights."
Piedmont finished the tournament with 10 wrestlers recording top-six finishes. Tabor McLure (138) and Landis Scoon (152) both came in second place, and Mitchell Lance (132), Braden Culp (170) and Austin Cooley all posted third-place finishes atop the consolation bracket.
"Our guys learned that they can wrestle with some of the top 5A teams in the state," Ford said. "…Our guys understand that winning the Carl Albert tournament is huge for our program, but they also know that our end-of-season goals as individuals and as a team are what we have been working for all year. And we'll continue to work on those going forward."
Other wrestling notes
- Edmond North picked up 194.5 points and won the Central Oklahoma Athletic Conference (COAC) Tournament title on Saturday. Mustang was second at 191.
- Tuttle cruised to the Greg Henning Invitational crown on Saturday with 362 points.


Prep hoops notes
- There's a new No. 1 in Class 6A boys after Edmond Memorial beat Edmond Santa Fe 56-42 in the championship game of the Bishop McGuinness Classic. Edmond Memorial was ranked fifth Saturday and moved up to 6A's top spot, while Edmond Santa Fe dropped from No. 1 to third. Booker T. Washington is second in between the two.
- Crushing the field in the Putnam City West Invitational wasn't enough to move Heritage Hall (14-0) to the top of the 4A coaches' poll. The Chargers are still second behind top-ranked Kingfisher (11-1). Heritage Hall's Trey Alexander scored 31 points and grabbed 12 rebounds in the Chargers' win over PC West in the finals.
- It's a big week for the state's two smallest classes as playoff assignments will be released Friday by the OSSAA (as if 95 percent of the coaches don't already know, through the grapevine, where they're headed). We're told David Glover, who makes the assignments for 4A and below, was about 99 percent finished with the assignments early this week. A committee meeting was held Wednesday, which generally leads to a few tweaks. Most of those are host sites, although sometimes teams are moved to different regionals or areas as a result of those meetings. No doubt a lot of people will be up in arms once the assignments are released, but that happens every year. What it does signify is that the playoffs are near and we all love that part of the season.
- One of those small school teams got a big boost during the holiday break. The Duke boys, already undefeated and ranked second in Class B, added Jameson Richardson to the roster at the beginning of this semester. Richardson, a 6-foot-8 junior forward with a load of versatility, transferred from his hometown of Mangum. He averaged right around 20 points and was a solid rebounder and rim protector for Mangum in his eight games prior to the move. Duke was already manhandling most opponents before his arrival, but hasn't been played closer than 18 points (61-43 over Granite last week) since his arrival.
- Next week is the biggest tournament week of the basketball season and it will be loaded with top matchups. However, a couple of No. 1 vs. No. 2 showdowns already took place during girls championship games during last week's slate. In Class 2A, top-ranked Dale held off No. 2 Howe 65-55 at the Kingston New Year's Classic. Howe's Jalei Oglesby was "held" to 31 points. "She missed a few shots and eventually fouled out or she would have had more," said first-year Dale coach Eric Smith, who led Alva to a pair of titles and got Frontier to last year's Class A title game. "She is unbelievable." Dale, led by Lacey Savage's 18 points, improved to 14-1 with the victory, which very well could have been a state championship preview. Down in Class B, No. 1 Hammon defended its Warrior Classic championship by earning a 50-44 come-from-behind win over No. 2 Lomega. Last year, Hammon was No. 2 when it beat No. 1 Lomega in the finals and it carried that momentum to a state championship. This time around, Hammon had to outscore its guests by seven in the second half to win. Five different Lady Warriors scored at least six points, led by 13 from Halee Morris. Kenedie Walker scored seven of her 10 in the fourth quarter. Lomega got 14 points each from Mady Meier and Courtney Fox.
*Photo credit: Steve Doak
** The unflappable Michael Swisher contributed to this report.


|

Ben Johnson
Michael Swisher
6A-I - Union over Edmond Santa Fe
The Redskins were my preseason pick and about a month into the season it appeared to be a foolish one. Even now - as they've landed on the tougher half of the bracket - it would seem yours truly is just being stubborn. I think Owasso is the best team, but Union is a different squad than it was early in the season. The Redskins are going to upset Broken Arrow and Owasso on the way to a state title. If I would have written that last sentence four years ago, you all would have sent me in for a brain scan.
6A-II - Bixby over Stillwater
Who's going to beat them?
5A - Carl Albert over Bishop McGuinness
Every single pundit in the state is going to write the same thing. Some people may have discounted the Titans after the shocking loss to Piedmont. If anything, it ignited them. They proved it last week by hammering McGuinness. The title is again theirs to lose. It's all true.
4A - Bethany over Tuttle
Obligatory Sam Brandt reference, but it's warranted. He's explosive on offense and dynamic on defense. The Bethany run game is exceptional and it sets up the adequate passing game. And if you need proof of how stingy the Broncho defense is, just go look at the Tuttle result. This is a complete team.
3A - Heritage Hall over Perkins-Tryon
I'm not so sure this is as much of a given as last year (or the Chargers' 2017 title in 4A or 2015 title in 3A). Heritage Hall has the versatile Phillip Smitherman leading the way, but a number of Chargers can help get the job done. They know how to win big games and rarely do you see them make mistakes that cost them games. You have to beat them. That said, I'm not convinced that Lincoln Christian isn't the best team, so watch out for that semifinal. And if you need a sleeper, look at the bottom of the bracket in Perkins-Tryon, although the Demons no doubt have the toughest road to the finals.
2A - Sperry over Metro Christian
This might be my toughest class to pick. I bounced between Sperry and Metro Christian at least a half-dozen times. Two dominant offenses AND defenses. I'm going to go with experience, which is what led me to Sperry. Don't sleep on Vian, my preseason pick, either.
A - Cashion over Rejoice Christian
The Wildcats would probably prefer I pick another squad. I believe I tabbed Cashion a year ago and the Wildcats were done before the quarterfinals. Cashion doesn't have a superstar, but it has a TON of stars. It's got to be a nightmare to prepare for them because if you key on one, two or three players, then one, two or three others can hurt you. There are a plethora of potential speed bumps on both sides of the bracket, so you never know in Class A (who picked Tonkawa and CHA to reach last year's title game?). I think Cashion and Rejoice Christian are the two best. Either could win it.
B - Regent Prep over Shattuck
They got a taste of the state title game last year and they're ready to take the next step. Regent has been the most dominant team in the class and it's not close. Of course Shattuck knows how to get it done. The Bullards have made the western Oklahoma program a dynasty. But not even that dynasty can overcome the talent gap between Regent and the rest of the class this season.
C - Pond Creek-Hunter over Waynoka
The Panthers are tired of being bridesmaids. Four times in the last decade they've been runners-up. This is the squad that gets it done. While PC-H piles on the points, it's the defense that sets the Panthers apart. The potential semifinal with Southwest Covenant is a big one and Waynoka is lurking on the bottom half of the bracket. The Railroaders gave PC-H one of its two close games of the year.
Ben Johnson
Class 6AI
Owasso over Jenks
Edmond Santa Fe is coming on strong late in the season, but the Rams have been the most talented club in 6AI all season long. Oh, and Owasso has one of the best coaches in the state's history.
Class 6AII
Bixby over Stillwater
This will be an epic rematch. The Pioneers are crazy loaded, but yet Bixby might be the best team in the entire state.
Class 5A
Carl Albert over Noble
The Titans have kicked it into high gear and another title is on the horizon.
Class 4A
Bethany over Bristow
Sam Brandt and Co. missed out on last year's 4A title but not this year.
Class 3A
Heritage Hall over Plainview
Seriously considered going with Lincoln Christian as the 3A winner, but can't pick against Heritage Hall until the Chargers actually lose.
Class 2A
Sperry over Metro Christian
It took the Pirates what seemed like forever to claim their first title and now could make it two in a row.
Class A
Stroud over Cashion
I had Stroud from the beginning of the season, so I'm gonna ride with the Tigers. Few problems along the way could be Ringling and Rejoice Christian. But nonetheless, sticking with Stroud.
Class B
Regent Prep over Dewar
The Rams have inched closer to a title every year and now they'll finally get it.
Class C
Coyle over Southwest Covenant
Bluejackets head back to the finals for the second time and finally pick up their first championship.
Whitt Carter
6A1: Owasso
The Rams have been the best team all year and I don't see why they don't bring it home. I doubt it's a cake walk, but with athletes everywhere and Bill Blankenship in charge, Owasso brings home its' second title.
6A2: Bixby
Is there really another choice? One of the most dominant runs in recent memory, the Spartans haven't even really been tested this year. And I don't think that's changing. The best team in school history and *ducks* maybe the state? Yeah it's a wrap.
5A: Carl Albert
The Titans had the long winning streak snapped earlier this year in a surprising loss to Piedmont. That did nothing but refocus Carl Albert. The cream of the crop again rises to the top to win its' 4th straight.
4A: Tuttle
The Tigers got back on top last year and have only lost to Bethany this season. The year long favorite Broncos have a brutal path to the title game. I think someone catches them and Tuttle goes back-to-back.
3A: Plainview
A team loaded with talent that is flying under the radar is my surprise pick here. The Indians have what it takes to get it done and are as complete of a team as any in the class. This bracket is full of good teams and it could get wild but I think the Indians win their first title.
2A: Metro Christian
I'm sure I'm following the beat of the drum of our fearless leader Ben Johnson, who's been a loyal Patriots fan for years now. And rightfully so. The Pats have as an impressive of an offense as you'll see in many years in 2A. I don't know that anyone can slow them down. The gold ball comes back to the 918.
A: Cashion
I've picked the Wildcats for seemingly seven years now. And one day it's gonna come true. So I'll stick with it, as I think they are the most talented and are always so well coached. John Hardaway will be dancing in the streets.
B: Shattuck
How do you pick anyone else? At this point it's fair to assume that Shattuck wants Bama. But are they better than Bama?? Maybe they want LSU? Or the Patriots? I'm not picking against them ever so we are done here.
C: Pond Creek-Hunter
I'll take Pond-Creek in an always fun class B. They have been impressive this year and always can put up a ton of points, which is a requirement in this class. The Panthers take the title in 2019.
|

Michael Swisher
By Autumn Davenport
Former Marlow Outlaw
A little piece of Italy down in Southwestern Oklahoma. Marlow is the home Giuseppes's Italian Dining in the heart of its historic Main Street.
The restaurant is housed in an old bank building that was built in 1911. They have kept many of its original design elements to allow their guests a chance to go back in time while dining.
This restaurant has been one of the crown jewels of Marlow for decades, and draws in crowds from all over. Make sure to sign in the guest book, and also take a peek at how far some guest have traveled to enjoy the cuisine over the years.
Pictured: Original Marlow, OK Main Street circa 1911. The building on the right side with the shorter roof is still the home of the restaurant today.

Food Recommendations:
Starters:
Artichoke Spinach Dip – always a favorite of mine. Served with large pieces of flat bread for you to dip with. If you are in the mood for a warm app to start your evening, this will not let you down.
Salad and Bread - almost all entrees come with a house salad and bread for the table. The salad is a simple base of iceberg lettuce, tomatoes, black olives and parmesan cheese. But the house dressing takes it to another level. Olive Garden wishes their salad could beat this, but never will.
Entrees:

Pizzas – Keep in mind that their pizzas take 40 minutes to prepare to allow the cheese to melt perfectly. But does that sound like a bad thing when I told you how awesome the appetizers were? The wait is worth the hype. These brick oven styled pizzas will most definitely satisfy your hungry, and may even leave you a few leftovers for later due to their large size.
Fettuccine Half & Half – The perfect balance of pasta sauce in this dish. They take the traditional fettuccine alfredo and elevate it with the additional of a rich homemade marinara sauce. If the traditional plate is too rich for you, try this twist and you may just find your new favorite order! I have also ordered the tortellini with this sauce option and was more than pleased with its turn out!

Buoni Vicini – Translates to Good Neighbors – One of the most famous dishes and a house favorite. A simple meal of sautéed chicken breast with seasoned vegetables but in the style only Giuseppe's can prepare. Take our word for it, this guilt free option may lead you to think you cheated your diet due to how amazing it tastes.

House Wines:

Both the red and the white house wines are actually made by a local winery in the heart of Marlow. Cotton Blossom Winery, owned by locals Ryan and Megan Bell, is located on Broadway just down the road from Giuseppe's. Enjoy a carafe for the table, or a single glass for yourself and you won't be disappointed. You may even buy a bottle from the restaurant to take home after you leave to remember the evening and all the joy it brought you.