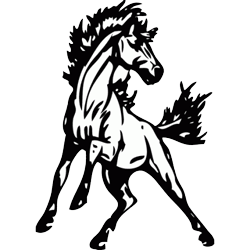 Ft. Cobb-Broxton Mustangs
Fort Cobb, OK 73038
Boys Basketball
Girls Basketball
Baseball
Fall Baseball
Slow Pitch
Fastpitch
Click a sport in the menu above to view schedules & results.
|

Ben Johnson
Medals and trophies have been handed out to wrestlers across the state. Now it's time for basketball teams to start claiming hardware.
Ben and Michael dive into Class A & B state basketball tournaments on tap this week, and they guys also make their predictions in each class.
Ben breaks down what happened at the state wrestling tournament and some of the various highlights along the way. 
Also added a new segment where the guys named their MVPs of the week. Listen in and find out who they dubbed as last week's MVPs.
All that leading up to Michael's interview with Okarche coach Ray West. You don't want to miss what West had to say.
Thanks for listening & enjoy!
Have any feedback? Email the show at ben@skordle.com
|

Ben Johnson
The winter sports season is winding down, so we dissect playoffs happenings in Class 4A through Class B basketball. Swisher breaks down what happened on the hardwood, and what to look forward to this week.
Then we shift gears and Ben breaks down the state wrestling fields with Brian  Heindselman. We make some predictions and let fans know what to watch for at Jim Norick Arena over the weekend. (PS, we think Tuttle is pretty good. SURPRISE!)
Email the show at ben@skordle.com - Have a question you want answered on the podcast? Email us & we'll talk about it on the next show. 
Enjoy!
Boys Basketball | | Adam Kemp | NewsOK

Kellen Hines' jumper bounced high off the rim, played around on the cylinder for a bit and then decided to drop him.

Hines dropped his fingers down in a "basket good" motion, then pumped his fist toward the Fort Cobb-Broxton crowd.


This was his night.


loggedin: True