Leedey
Leedey, OK 73654
Boys Basketball
Girls Basketball
Baseball
Fall Baseball
Slow Pitch
Fastpitch
Click a sport in the menu above to view schedules & results.
|

Ben Johnson
State tournament wrestling is this weekend, and small school basketball teams will be punching their tickets to the state tournament in area tournament play.
Listen in as we break it all down for you.

|

Ben Johnson
Medals and trophies have been handed out to wrestlers across the state. Now it's time for basketball teams to start claiming hardware.
Ben and Michael dive into Class A & B state basketball tournaments on tap this week, and they guys also make their predictions in each class.
Ben breaks down what happened at the state wrestling tournament and some of the various highlights along the way. 
Also added a new segment where the guys named their MVPs of the week. Listen in and find out who they dubbed as last week's MVPs.
All that leading up to Michael's interview with Okarche coach Ray West. You don't want to miss what West had to say.
Thanks for listening & enjoy!
Have any feedback? Email the show at ben@skordle.com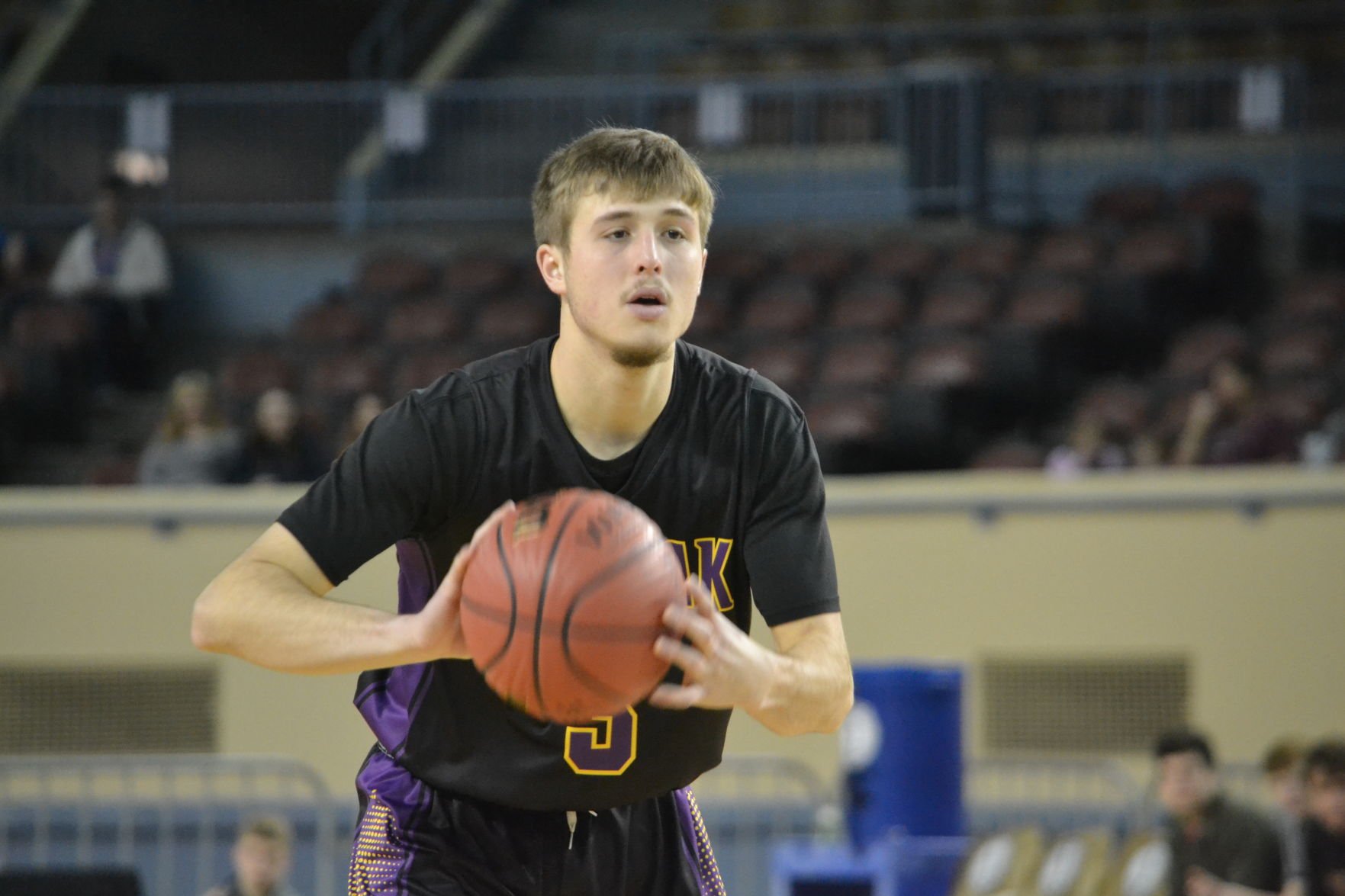 Boys Basketball | | Corey Stolzenbach | McAlester News-Capital
OKLAHOMA CITY — Red Oak will play for the gold ball on Saturday.
The Class B-No. 2 Eagles (26-4) prevailed over No. 10 Leedey, 62-41, at the Big House on Friday in the state semifinals. Red Oak pulled off a wire-to-wire victory, as they did on Thursday against Kinta, and have yet to trail in the state tournament. They had built up a 23-6 advantage on the Bison at the end of the first quarter.
|

Michael Swisher
While out trick-or-treating with my kids Monday night, I was having a discussion with some of the other parents in our group about my Halloween experiences as a kid.
I vividly remember always loving the houses that gave away homemade cookies, brownies, caramel apples and - especially - popcorn balls.
I was reminiscing and remembering the good ol' days when people used to hand out these homemade treats and it really made Halloween special.
As my kids were about midway through the evening and collecting a ton of Halloween candy, all three of them came running back to me telling they were just given popcorn ball.
They all wanted to know what it was exactly and if it was good?
Is it good?!?!?!?!?!