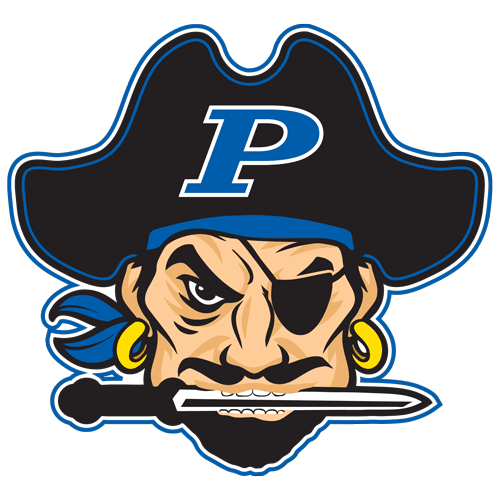 Porter Consolidated Pirates
Porter, OK 74454
Football
Boys Basketball
Girls Basketball
Baseball
Fastpitch
Boys Soccer
Girls Soccer
2021-2022 Football Schedule
Record: 4-6 | Unranked
@ Chelsea
L
44-0
8/27
@ Mounds
L
56-7
9/3
vs Haskell
L
0-40
9/10
vs Talihina
W
44-30
9/24
vs Canadian
W
41-14
10/1
| | | | |
| --- | --- | --- | --- |
| | @ Hulbert | | Missing Score |
@ Hulbert
W
7-34
10/8
vs Gore
L
14-74
10/14
@ Central Sallisaw
W
24-32
10/22
| | | | |
| --- | --- | --- | --- |
| | vs Colcord | | Missing Score |
vs Colcord
L
24-45
10/29
@ Warner
L
57-7
11/5
vs Mounds


OSSAA State First Round at Mounds HS

L
62-21
11/12
|

Ben Johnson
Top performers
Dewar
Joey Fowler - Passing 20 of 22 for 252 yards and 4 TD's 0 int's / Rushing 19 for 156 yards and 1 TD / 11 tackles on defense
Vian
Javyn Wright - 24 rushes 249 yards 3 tds / 1 passing td
Grove
Emmanuel Crawford - 29 rushes, 197 yards, 1 TD / 2 receptions, 33 yards
Lawton Mac
Nasir Kemper - 4TDs / Kickoff return TD / 98 yard TD run / 2 yard TD run / 21 yard TD reception / 250+ all purpose yards
Tonkawa
Tristan Burdick - 231 yds on 15 carries for 4 tds
Kellyville
Trevor Jones - 19 carries for 236 yds and 3 tds
Durant
Fransisco Avila - 19 rushes, 332 yards, 5 TDs
Stillwater
Qwontrel Walker - 29 carries, 228 yards, 5 TDs
Chelsea
Cash Ramsey - 23 carries, 300 yards, 4 TDs
Bixby
Mason Williams - 26/40 passing, 5 TDs, 231 yds
Honor roll
McLoud
Clint Campbell - Soph. RB - 15 carries for 121 yards, 2-TD's, 2-2 pt. conv.
3 catches for 67 yards. 1 TD
Holland Hall
Owen Ostroski: 9 solo tackles/2 assisted/6.5 for loss/ 4 QB hurries/2 sacks/ 1 forced fumble
Depew
Tavin Hunt - 10 carries 117 yards and 2 rushing TDs. 2 catches for 25 yards. 15 tackles and 2 picks (1 being a pick 6)
Tulsa Memorial
Elvis Grayson: Senior - 2 rushing TDs / 1 catch for a 2pt Conv. / 8 Tackles 1 TFL
Scored 14 of team's 15 points
He helped stop Central on 4th and inches late in the fourth quarter and got the first down to seal the game!
Inola
Landon Prows was 20-33 for 345 yards, 3 td's and 0 picks.
Gavin Williams caught 4 passes for 165 and 2 td's.
Thomas
Ethan Hamberlin 15 carries 211 yards 2 TD
Jayce Miller 8 tackles- Int- blocked punt
Cache
Hunter Tate. 6 carries 118 yards 2TDs, 2 receptions 63 yds 1TD / 7 Tackles / He only played first half
Dewar
Ty Whitlow - 11 catches for 193 yards and 3 TD's
Lawton
Christian Houston - 20 carries 150 yards 2 tds
Ardmore
Anton Scallion - 16 carries for 190 yards & 3 TDs
Wagoner
Braden Drake - 159 yards on 18 carries with 2 tds. Also had 8 tackles
Isaac Smith - 8 tackles, 3 sacks, and a fumble recovery
Christian Heritage
Kye Davis - 10/17 passing, 262yds. 3 TDS and 1 int / 3 carries, 47 yds
Cade Hale - 5 receptions, 186 yds, 1 TD / 4 tackles
Cashion
Brexton Green - 7-198-4TDs receiving
Purcell
Sam Wofford - 12 tackles, 1 sack
Kody Kroth - 19-34 for 339 2tds no Ints
Crescent
Hunter Wilmoth - 10 rushes 150 yds 3 rushing td. 1 passing td
Chandler
Casmen Hill - 10 carries for 143 yds, 2 TD / 95 yard kick return for a TD / 4 receptions for 53 yds
Frederick
Adrian Gaytan - 9-14 passing, 167 yds 2 td's
Pawnee
Trevor Mitchell - 19 rushes, 144 yards, 1 TD
Blake Skidgel - 20 rushes, 109 yards, 3 TDs
Carl Albert
Noah Dobson (offensive tackle) - Coaching staff graded him at a 90 percent
Antlers
Isaac Sorrells - Kick return for a TD / Rushing TD / two 2pt conversions / 48 yards receiving / 12 tackles
Grove
Greg McCurdy - 4 catches, 124 yards, 2 TDs
Weatherford
Sam Hoffman - 14 carries 174yds 4 TD's / 7 tackles
Piedmont
Caden Hendren - 3 catches for 100 yards 2 TDS / 11 tackles on defense.
Collinsville
Oscar Hammond (WR/FS Junior) - 3 catches for 119, 2tds / 6 tackles
Verdigris
Alec James - 117 rushing yards and 2 TD / 40 receiving yards and 1 TD / 4 tackles
Checotah
Dontierre Fisher - 11 carries 156 yards, 3 tds
Washington
Luke Hendrix - 4 receptions 132 yards and 2 td
Atoka
Andrew McCall - 3 carries 158 yards rushing, two touchdowns
Salina
Jack Wilkins soph QB - 17 carries 157 yds rushing long of 66, 2 TD, 1 pass TD
Skiatook
Jace Woodrow (Corner) - 2 interceptions, 1 pick 6, 4 tackles.
Barnsdall
Hunter Auschwitz - 13 carries, 128 yards, 3 TDs / 4 tackles, 1 sack
Carson Auschwitz - 12 tackles, 5 for loss / 1 rush, 25 yards / 5 catches, 38 yards
Enid
Nate Gamble - 5 pancake blocks after rehabbing sprained ankle all week long
Porter
Caleb Brewer - 14 tackles, 1 forced fumble, 1 fumble recovery
East Central
Cunu Fields - 6/10 passing, 241 yards, 5 TDs + 1 67-yard rushing TD
Stigler
Ridge McClary - 14 rushes, 115 yds, 1 TD
Bruce Engle - 12 tackles, 2 sacks
Chelsea
William Hampton - 4/9 passing, 63 yards, 2 TDs + 12 rushes, 121 yards, 2 TDs
Tahlequah
Malik McMurtrey - 26 rushes, 135 yards, 1 TD
Have a player of the week candidate? Let us know. Email Ben Johnson at benjohnsontdp@gmail.com
**PHOTO CREDIT - JASON ELMQUIST - STILLWATER NEWSPRESS
|

Michael Swisher
There's not many places that can lure Will Jones away from Garber.
Dale just happened to be one of them.
Jones was approved earlier this month to take over superintendent duties for Dale Public Schools.
He'll take over the role July 1 when the retirement of current Superintendent Ky Wilkins becomes official.
It will end a seven-year run at Garber, the last six as the school district's superintendent.
"My most fulfilling years in public education have been at Garber," Jones said. "It was a very difficult decision to leave."
However, the pull from Dale was too much to resist.
"There aren't too many places that would even allow me to consider leaving a great school like Garber," Jones said. "But Dale is one of those places."
"It's a place that expects excellence in academics as well as extra-curricular activities," he said.
Dale owns 40 state titles in athletics.
The baseball and softball teams have nearly annual reservations at their respective state tournaments. Baseball accounts for 21 state championships and softball another 11.
Girls basketball owns seven gold balls and has reached the state tournament every year of Eric Smith's tenure.
The boys basketball program didn't own a state championship…until about two weeks ago.
The Pirates, with nary a senior starter, claimed the 2A title.
That's the kind of programs Jones will be inheriting.
He feels he'll be turning over Garber's reins in solid shape as well.
Among his proudest achievements was helping pass one transportation and one building bond issue in 2018. Both got 84 percent voter approval.
The district now has two devices for every student…one for school and one for home.
"We've made some tremendous gains in technology," he said.
Jones also did what many small-school superintendents have had to do: Fill several roles.
"I leave here proud knowing that I was willing to do whatever I needed to help the district," he said.
That included dusting off his coach's whistle and taking over the boys basketball program prior to the 2017-18 season.
"I really thought my coaching career was over after 2009," Jones said. "There was someone above pulling the strings on that."
Under Jones, the Garber boys basketball team reached state three times in four seasons.
It peaked with a Class A state title in 2020 and a runner-up finish in 2021.
He stepped down after that season and hired Fletcher Reed away from Snyder to take his place.
Reed coached Garber to another runner-up finish in 2022.
The Garber girls basketball team, under longtime coach Jamie Davis, qualified for state for a third consecutive season.
The football team has reached the playoffs each of the last three years and all but once during Jones' tenure there.
Jones' oldest daughter, Karsen, graduated from Garber last year and is now a freshman at OSU.
His youngest daughter, Khloe, will be an eighth grader next year.
"For her, both academically and in extra-curricular activities, this is also a great fit," he said of Dale. He also said the location is ideal in a number of other ways, notably the proximity to his mother, who lives in Edmond.
"A lot of things just came together," Jones said, "to let us know this was the right move to make."