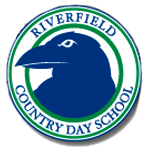 Riverfield Country Day Ravens
Tulsa, OK 74132
Boys Basketball
Girls Basketball
Baseball
Fastpitch
Boys Soccer
Girls Soccer
Click a sport in the menu above to view schedules & results.
|

Ben Johnson
We finally took the plunge and did a deep dive into the long-standing public schools vs. private schools debate in Oklahoma. Cashion head football coach (and athletic director) Lynn Shackelford (24:45) joined us to share his thoughts from the public side, and Bishop Kelley athletic director Lance Parks (46:24) offered up some insight from the private school side.
Regardless of which side you're on, both make great points. Both have valid arguments. 
Also, we talk about some recent football commitments, including Broken Arrow's Andrew Raym siding with the Sooners. The chat briefly about OSU's recruiting class after Bixby's Brennan Presley vowed his commitment to the Cowboys.
But perhaps most importantly, we talked food (5:46). Is there a place that we think is overrated? Underrated? FYI: We talked pizza!
Have your own thoughts on food or the public/private debate? Tweet us at @benjohnsontul or @michaelswisher. 
Or send us an email at ben@skordle.com & we'll answer any questions or read comments on the next podcast.
Thanks so much for listening!
Just in case, a few more options to listen to the podcast....
|

Ben Johnson
BROKEN ARROW -- Some results over the weekend were stunning. But none near as shocking as the news from Broken Arrow to start the week.
In a release from the school on Monday morning, Broken Arrow announced it was stripping David Alexander of his head coaching duties. A move no one saw coming, including Alexander himself.
Two years after leading the Tigers to their first state championship, Alexander, 56, now finds himself without a head coaching gig. He went 60-23 in seven seasons and finished with a state runner-up finish in 2015.
"We appreciate and thank coach Alexander for his dedication and time with the program," said Chuck Perry, associate superintendent of student services, in a statement released by the district.
"His legacy has been cemented in the fact that he came home to his high school alma mater and was the first coach to take the program to the top of the mountain. After much consideration, though, we feel the timing is right and is in the best interest of the district to move in a new direction."
Alexander gradated from Broken Arrow in 1982.
The district said the search for the next head coach begins immediately.
|

Korry Rogers
We are back! A good week for Whitt last week, who is still too far behind to matter.
We are one week closer to handing out gold balls, so let's fire off some more picks for the quarterfinal and semifinal rounds!
Last week (overall):
Whitt: 16-3 (87-36)
Swish: 13-6 (91-32)
Ben: 13-6 (95-28)
---
WEEK 3 - PLAYOFF GAMES & PICKS

Bishop Kelley @ Carl Albert
Kingfisher @ Holland Hall
Anadarko @ Lincoln Christian
Covington-Douglas @ Dewar
|

Ben Johnson
PLAYOFF GAMES - WEEK 2 - PICKS
Broken Arrow @ Union
Westmoore @ Santa Fe
Victory Christian @ Sperry
Davis @ Community Christian
Depew @ Covington-Douglas
Union
Santa Fe
Choctaw
Midwest City
El Reno
Guthrie
Hilldale
Poteau
Verdigris
Sulphur
Sperry
Community Christian
Texhoma
Pawnee
Davenport
Covington-Douglas
Waynoka
Sharon-Mutual
Tyrone
|

Ben Johnson
What we saw last week was technically the playoffs. Now it starts for real and we have some thoughts to share...
Quick playoff snapshot from the Skordle guys…
Ben Johnson
Most dangerous team
- Bixby (Class 6AII) - Duh! Most likely the best team in the state, regardless of class. Braylin Presley is the real deal. Good luck to anyone playing the Spartans.
Breakout player
Class 4A: Emmanuel Crawford (Grove) - Sophomore running back should start catching eyeballs real quick. Grove has a tough path through Hilldale and potentially Weatherford, but the Ridgerunners are a team to keep an eye on moving forward.
Upset alert
- Kind of taking this the opposite direction because I've heard chatter about some thinking Central will beat Lincoln Christian. I don't see it. KT Owens and Co. are good but not good enough to take down the Bulldogs.
Best mascot
Class 2A - Atoka Wampus Cats - That's too easy! Eufaula Ironheads is always solid, too.
Don't count this team out
Class 2A - Kellyville - Trevor Jones is rock solid at running back and Colton Ayres is solid at QB. Ponies take on a quality OCS team, and the winner should like its chances in that quadrant of the 2A bracket.
Class predictions
6AI - Owasso
6AII - Bixby
5A - Carl Albert
4A - Wagoner
3A - Holland Hall
2A - Vian
A - Cashion
B - Dewar
C - Timberlake
Michael Swisher
Most dangerous team - Choctaw (6AII) - Yes, Bixby is the best team. We all know that. Nobody's arguing it. But Choctaw has just enough talent to be that dangerous sleeper. Not upset alert…but dangerous enough. Bixby has blown out everyone this year except Jenks (not a bad 6AI team if you weren't aware) and….Choctaw. The Yellow Jackets played them within 11 in the regular season.
Best first-round matchup - Newcastle at Tuttle (4A) - Piedmont and El Reno is intriguing. So is Booker T. and Midwest City. However, this matchup between friendly(?) neighbors is Week 2 rematch that saw the Tigers escape 24-21.
Upset alert - OSSAA - Yeah, I took the easy way out and didn't pick a team. But, in all seriousness, if we are able to get through this season and these playoffs, it will be an upset of sorts for it to have been pulled off. I took an unofficial poll prior to the season starting asking some fellow media members if they felt a football season would even take place. It ranged from "no" to "probably shouldn't, but it's possible." There were no straight up "yes" answers. God bless anyone who has been affected directly or indirectly by COVID, and I mean that, but we needed football.
Don't count this team out - Shattuck (B) - Yes, the Indians got BLASTED by Laverne in the final week of the regular season. Sure, maybe it's not all "sunshine and rainbows" way out west. However, it's still Shattuck. The three-time defending state champs have pulled off the improbable before. Am I saying it's going to happen again? No, but don't count them out.
Dream matchup - Pawhuska vs. Cashion (A) - Pawhuska is putting up numbers this year that would make most basketball coaches envious. Led by Bryce Drummond, the Huskies average 69.5 - YES, 70! (rounded up of course) - points a game. Cashion, meanwhile, prefers to not surrender points and only gives up 8.5 a game. It's strength vs. strength if these two meets - as we suspect - in the Class A semifinals. The opposite units aren't bad either. Cashion scores 48.6 a game while the Huskies give up 15.3. It has all the makings of a matchup classic. Of course, a win only puts you in the finals. The victor could very well get defending champ Ringling the next week.
Class predictions
6AI - Owasso
6AII - Bixby
5A - Carl Albert
4A - Weatherford
3A - Holland Hall
2A - Vian
A - Cashion
B - Laverne
C - Timberlake
Whitt Carter
Most dangerous team
Lincoln Christian - The Bulldogs have flown under the radar the majority of the year, comparatively to Heritage Hall and Holland Hall. The reigning state champions, however, are well equipped to repeat, led by quarterback Max Brown, a 6-foot-3 gunslinger that has taken the offense to a new level after taking over mid season. They have a tough road, with a potential quarterfinal matchup against Sulphur or Anadarko, but I'm betting on the Bulldogs to go back-to-back.
Robert Spears-Jennings, WR, Broken Arrow - The converted defensive back has shown flashes of elite level talent this year. At 6-foot-3, he has incredible range and the ability to make plays on the ball that usually don't happen at the high school level. Broken Arrow has a tough matchup against Union in the quarterfinals and it won't get any easier if they win, as they will face Edmond Santa Fe. But for the Tigers to advance, they need to feed Spears-Jennings and let his talent give them a chance offensively.
Class 4A quarterfinals - Take a look at that bracket, loaded with good teams, and you will find plenty of dream matchups. Tuttle/Wagoner, Weatherford/Hilldale and many more. There are so many good teams in this class and many of them play similarly. It could make for some big time games in the next few weeks.
Cashion - This is an easy one. There are many good uniforms in high school football and lots of good color schemes/mascots that make teams look even better. But the Wildcats take the throne. I'm not sure how many different helmets they have now, not to mention the uniform combos they can throw out with jerseys and pants. There is some elite level swag happening in Class A and you just love to see it.
Washington - Not sure if you can call the Warriors sleepers, considering the fact that they have just one loss in 2020. But an unranked team to start the year and some impressive wins along the way make them an incredibly tough out in 2A. They are well coached and have a ton of athletes. They can beat you multiple ways and I think they have a great shot to make a run in what seems like a pretty wide open class.
|

Ben Johnson
Story by Whitt Carter
Sulphur's Logan Smith showed early on in his career that he had a chance to be a special player.
The 6-foot-1, 200 lb. senior always possessed elite speed and good size for a running back at the Class 3A level.
But did he ever think he would join the conversation as one of the best ever at Sulphur?
"Being in that category with some studs is crazy to think about," he said. "Those are the guys I looked up to as a kid."
Crazy as it sounds, Smith certainly has a seat at the table, as he currently leads the entire state – all classes – in rushing through the end of the regular season.
Smith has carried 173 times for 2,018 yards and 27 touchdowns, which are eye popping numbers at any level.
He is 304 yards ahead of Luke Tarman from Bishop McGuinness, the closest rusher to the distant Bulldog leader.
For Smith, his success this season can be attributed to a multitude of things, especially the guys he has around him and the creative play-calling from the Sulphur coaches.
"I have a lot of trust in my offensive line," he said. "And the rest of the offense, too. And believing in coach (Corey) Cole to put us in the best spot for success on that specific down."
Many that watch Sulphur each year and each week have seen Smith improve each year, but especially this season, where he took a huge jump from being very good to great.
"I just tried to stay dedicated in the weight room and have a focused mindset on what I wanted to accomplish in football and this season," he said.
Smith thinks the weight room has been his biggest friend and key to his success, as it is something he has gone all-in on each day.
"Getting in there and working will eventually play a tremendous role in your success," he said. "It is a big part of my everyday life and has made the biggest impact on the field for me."
Strength and conditioning, along with track, has helped the senior develop top-level speed and agility, something he puts on display seemingly each week, as he is truly a big-play waiting to happen.
Smith has 18 touchdowns this year of 40 yards or more, including 11 in the last four games.
He has also rushed for over 300 yards in back-to-back games, including a 312-yard, six touchdown performance last Friday night in the win over Lone Grove, which followed a win over Plainview in which Smith racked up 351 yards and four scores.
"I think my strengths as a runner are my size, speed and vision," he said. "And having the awareness to know when to cut or not."
He also is a big-time weapon in the passing game, catching 15 passes for 204 yards and three touchdowns this season. Smith also has a 53-yard punt return for a score.
The senior also has the luxury of having an offensive line that is experienced, and also, improving each week, helping pave the way for over 320 rushing yards per game as a team.
"I'd say the offensive line is the main reason why I have every yard I do," Smith said. "They have done a great job and without them I wouldn't have a single yard."
Spoken like a true leader, which is something Sulphur head coach Jim Dixon has praised Smith for adopting as he has gotten older, developing into the leader for the 2020 Bulldogs.
"I try to focus on being a leader on an off the field and working hard no matter what happens that day," he said. "I was fortunate enough to see guys like Trey (Kiser) lead us when I was younger and that's just what I try to do."
That's how Smith wants to leave his legacy among the Sulphur greats, for leading the way and continuing to lead by example.
"I want to be remembered for my work ethic and leadership and honestly, how I impacted our team's success," he said.
What that success becomes is still yet to be determined, as the Dogs now shift focus to the playoffs.
But for Smith and his teammates, there is only one goal in mind.
"We want to win a state championship," he said. "When you are at Sulphur, that's the goal every year."
How Smith envisions his team giving themselves a chance at accomplishing their ultimate goal is really no surprise.
"We have to stay true to what we do and trust in what we have been doing all year," he said. "And we know if we keep working hard, we will give ourselves a shot."
Photo credit: DeJay Arms
|

Ben Johnson
Games
Jenks @ Westmoore
PC North @ Stillwater
Booker T @ Bixby
Lawton Mac @ Ardmore
Tahlequah @ Collinsville
Tuttle @ Blanchard
Poteau @ Broken Bow
Wagoner @ Skiatook
Lincoln @ Stigler
Kingfisher @ Anadarko
Sulphur @ Lone Grove
Vinita @ Verdigris
Adair @ Claremore Seq.
Christian Heritage @ Washington
Prague @ Chandler
Crescent @ Cashion
Thomas @ Texoma
Shattuck @ Laverne
Regent Prep @ Davenport
Midway @ Sasakwa
Whitt Carter
Jenks
Stillwater
Bixby
Ardmore
Collinsville
Tuttle
Poteau
Wagoner
Lincoln
Kingfisher
Sulphur
Verdigris
Adair
Washington
Chandler
Cashion
Thomas
Shattuck
Davenport
Sasakwa
Michael Swisher
Jenks
Stillwater
Bixby
Lawton Mac
Collinsville
Tuttle
Poteau
Wagoner
Lincoln Christian
Anadarko
Sulphur
Verdigris
Adair
Washington
Chandler
Cashion
Thomas
Shattuck
Davenport
Sasakwa
Ben Johnson
Jenks
Stillwater
Bixby
Ardmore
Collinsville
Tuttle
Poteau
Wagoner
Lincoln
Kingfisher
Sulphur
Verdigris
Adair
Washington
Chandler
Cashion
Thomas
Shattuck
Davenport
Midway
|

Michael Swisher
By John Hardaway - I Even Eat BBQ on Pizza
Someplace I like to eat – Jo's Famous Pizza
Jo's Famous Pizza is one of my favorite pizza places in Oklahoma.
I visit the Edmond location regularly and will continue to do so forever. It's a great place with awesome staff and service who will go beyond and above to continue earning your business.
I have also been to the original Jo's in Purcell a handful of times and it's never disappointed either.
What makes Jo's so great in my opinion is the incredible crust that's flaky and buttery every time. They also only use fresh ingredients for toppings.
They have all the classic pizzas. If you like Pepperoni Pizza, you probably won't find a better one around!
The entire top is going to be covered in pepperonis and the best part is the pepperoni grease works down into the crust.
As for the specialty pizzas, I love the Cowboy (it's BBQ, a shocker, I know) and the Taco. Trust me, it's so good, but must be for dine-in only because of the cold lettuce topping it needs to be eaten immediately.