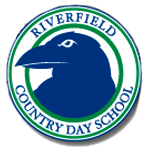 Riverfield Country Day Ravens
Tulsa, OK 74132
Boys Basketball
Girls Basketball
Baseball
Fastpitch
Boys Soccer
Girls Soccer
Click a sport in the menu above to view schedules & results.
|

Ben Johnson
We finally took the plunge and did a deep dive into the long-standing public schools vs. private schools debate in Oklahoma. Cashion head football coach (and athletic director) Lynn Shackelford (24:45) joined us to share his thoughts from the public side, and Bishop Kelley athletic director Lance Parks (46:24) offered up some insight from the private school side.
Regardless of which side you're on, both make great points. Both have valid arguments.†
Also, we talk about some recent football commitments, including Broken Arrow's Andrew Raym siding with the Sooners. The chat briefly about OSU's recruiting class after Bixby's Brennan Presley vowed his commitment to the Cowboys.
But perhaps most importantly, we talked food (5:46). Is there a place that we think is overrated? Underrated? FYI: We talked pizza!
Have your own thoughts on food or the public/private debate? Tweet us at @benjohnsontul or @michaelswisher.†
Or send us an email at ben@skordle.com & we'll answer any questions or read comments on the next podcast.
Thanks so much for listening!
Just in case, a few more options to listen to the podcast....
|

Michael Swisher
While out trick-or-treating with my kids Monday night, I was having a discussion with some of the other parents in our group about my Halloween experiences as a kid.
I vividly remember always loving the houses that gave away homemade cookies, brownies, caramel apples and - especially - popcorn balls.
I was reminiscing and remembering the good olí days when people used to hand out these homemade treats and it really made Halloween special.
As my kids were about midway through the evening and collecting a ton of Halloween candy, all three of them came running back to me telling they were just given popcorn ball.
They all wanted to know what it was exactly and if it was good?
Is it good?!?!?!?!?!