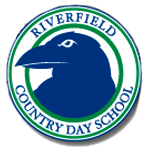 Riverfield Country Day Ravens
Tulsa, OK 74132
Boys Basketball
Girls Basketball
Baseball
Fastpitch
Boys Soccer
Girls Soccer
Click a sport in the menu above to view schedules & results.
|

Ben Johnson
We finally took the plunge and did a deep dive into the long-standing public schools vs. private schools debate in Oklahoma. Cashion head football coach (and athletic director) Lynn Shackelford (24:45) joined us to share his thoughts from the public side, and Bishop Kelley athletic director Lance Parks (46:24) offered up some insight from the private school side.
Regardless of which side you're on, both make great points. Both have valid arguments. 
Also, we talk about some recent football commitments, including Broken Arrow's Andrew Raym siding with the Sooners. The chat briefly about OSU's recruiting class after Bixby's Brennan Presley vowed his commitment to the Cowboys.
But perhaps most importantly, we talked food (5:46). Is there a place that we think is overrated? Underrated? FYI: We talked pizza!
Have your own thoughts on food or the public/private debate? Tweet us at @benjohnsontul or @michaelswisher. 
Or send us an email at ben@skordle.com & we'll answer any questions or read comments on the next podcast.
Thanks so much for listening!
Just in case, a few more options to listen to the podcast....
|

Michael Swisher
Less than 24 hours after helping lead his team to another tournament championship, Bijan Cortes announced a big decision about his future.
The Kingfisher High School junior made it public early Sunday evening that he had committed to play basketball for the University of Oklahoma.
[Photo by Russell Stitt/www.stitt.smugmug.com]
"I want to thank my friends and family for always pushing me to be the best person I can be. I would like to say a big 'thank you' to Kingfisher and all the great people in it for always coming out and supporting me," Cortes wrote in a statement on social media.
He continued: "Thank you to Coach (Lon) Kruger and the University of Oklahoma staff for believing in my talents. I'm proud to say that I am officially a Sooner! 110% COMMITTED."
Cortes scored 26 points the previous night in Kingfisher's 85-42 win over Guthrie in the finals of the Buckle of the Wheatbelt Invitational.
The Jackets have won 38 straight games and are 72-2 since Cortes began starting as a freshman. During that stretch, they've been a 4A state runner-up (2018) and state champion (2019).
KHS is 16-0 this season, during which Cortes has averaged 21.0 points, 4.1 rebounds, 5.8 assists and 2.4 steals. He's shooting 62.1 percent overall, which includes 56.9 percent from 3-point range.
Rivals, a national recruiting service, has him listed as the 150th-ranked player in the country for the Class of 2021 and the 31st-ranked point guard.
Anther service, 247, has him listed at No. 230 and 37, respectively.
Cortes, who is 6-foot-2, received an offer from OU last April. He also hauled in offers from Oklahoma State, Tulsa, Oral Roberts, North Texas and Texas-San Antonio.
"OU just felt like home and the coaches there made me a main priority and they always text me telling me that I can be 'that guy,'" Cortes told Michael Swisher of Skordle and the Kingfisher Times & Free Press.
Cortes was primarily recruited by OU assistant coach Carlin Hartman, as well as head coach Lon Kruger. Both were in Kingfisher to watch Cortes practice earlier this month.
He said Norman's proximity did play a role in his decision.
"Why not do it in the home state close to family?" he said. "That made me want to be a Sooner."
Cortes knows he could have waited to see if other offers came in, but felt the timing was right to commit.
"I wasn't like 'I'm ready to get it over with,'" he said. "But I also knew for sure this was my favorite school and staff, so why wait?"
|

Ben Johnson
Booker T. Washington's head-coaching vacancy didn't last long. The Tulsa World reported that Brad Calip would be vacating his post as Hornets head coach for an assistant coaching job at Owasso on Sunday.
On Monday, Tulsa Public Schools is expected to formally announce Jonathan Brown as the Hornets new head coach at Booker T. Washington, according to multiple sources. Brown will be elevated from his current defensive coordinator role.
Calip leaves after going 32-15 during a four-year run as head coach. During that time, Booker T. Washington won the 2017 Class 6AIi state championship.
Brown is a former Booker T. Washington standout who graduated in 1994. He played college football at Tennessee and spent time during his professional career in both the NFL and Canadian Football League.
|

Ben Johnson
Owasso recently knocked off Jenks, 14-6, for the Class 6AI championship in Edmond on Dec. 6. It had been determined several weeks before the playoffs started that all 11-man football title games would be played at the University of Central Oklahoma's Wantland Stadium.
But now that the season is over, one state senator is sounding off on the Oklahoma Secondary School Activities Association's decision to force Jenks and Owasso play in a championship game at the other end of the Turner Turnpike.
Sen. J.J. Dossett (D-Sperry) has proposed a bill that he hopes will generate conversation in next year's legislative session that would allow school districts to determine their playing destination.

Skordle contacted Dossett this weekend and wanted to ask Dossett a few questions.

What made you want to put together the legislation to present it when the legislative session starts in 2020?
Basically, it was the outcry from my community. There are some people that don't like the idea, or the ideas that I have brought up. I purposely wanted until after the game had happened. I filed it on Monday after the game, because I didn't want it be become a distraction. There's enough of an outcry and a complaint that have a good point on why we played the game where we did and why we didn't play it where we had the last five, six or seven years. It worked out great for everyone involved when it was played at the University of Tulsa. I had to bring it up; I had to bring up the discontent that my community, Jenks and a lot of the Tulsa area have with the decision that was made by a state-wide group -- that forced this decision on us and did not seek our input.
It was basically left to the football coaches association to make this decision, and most of the people involved weren't going to face the ramifications of their school's decision. It was made against the two schools that were playing and were against the decision that was made.
There should be a way for more flexibility with your local school districts that are competing in this situation to be able to not have to go play at a place that was deemed 'this is the state championship site,' especially when there were all the problems of playing late on a Saturday night. There were going to be how many teenage drivers on the turnpike late on a Saturday night in December? And, the stadium was nowhere near able to hold our crowd.
All of this put together, in my mind, says we need to do this better and there needs to be a way to do this better. There needs to be a way that we can go play this game somewhere else. I mean, we could have played at Broken Arrow and it would have been able to hold our fans. We could have played in a bunch of different stadiums here in the Tulsa area.
I heard there were 8,000 fans at the game at UCO, and at TU there would have been 20,000, so we stopped people from coming to the game by putting that distance barrier there. Nobody wants that; we want the community to come to the game, if possible.

What would you say to the people that say Senate bill 1111 is a waste of everyone's time and could be spent discussing something else?
There are thousands of bills filled every year -- some of them get picked up and some don't. It doesn't waste any more time in committee or on the floor. It's the legislator's job to conduct the people's business, so if a community has an idea or wants to change something, it's the job of the legislator to consider it and go forward from that. And I agree, this is not the most pressing issue in the state of Oklahoma -- I 100 percent agree -- but if there's a problem, it's the job of the legislator to address an issue that their community is considered about. Senate district 34 up here in north Tulsa County, where we live, we definitely had a concern on this issue. Therefore, it's my job to bring forth such ideas, if the people of my district are concerned about it.
As a former coach, I would like to mention this: I absolutely do not care where we're playing. We don't care where we play because we were going to win, and that's the mindset they have. I speak only, and exclusively, from a community standpoint. The community has an opinion on this, and I happen to 100 percent agree with them. If I were still coaching for the Rams, I wouldn't care one bit.


So you're advocating to play the games at the University of Tulsa, if that's a viable option?
You have to ask, 'is this the best we can get?' and I don't think the current option is the best we can get. We've seen what good looks like, and it was last year, the year before and the year before, when two Tulsa teams make the championship game and we fill up Chapman Stadium. In my opinion, the OSSAA wins unless something crooked is going on over there. Because if we're doubling the amount of people going to the game, they make more money -- or that's how I understand it. I don't understand at all why you wouldn't let local school districts make the best decision for them. If Idabel and McAlester were playing for a championship, then they need to go play that at Eastern (Southeastern Oklahoma State) in Durant. No sense in making those schools drive to Edmond. There needs to be a way out for those schools to be play, and play where it makes sense for the fanbase and a public safety standpoint.


What are your thoughts on playing the Class 6A championship games in Tulsa during the week that they currently use as a bye week?
Sure, that would be an option. They've done the bye week because of the amount of teams in the playoff. Honestly, the whole 6AII thing has been a disaster. It's handed Bixby a bunch of trophies, and it's been really messed up for my community and I was still coaching when all of it went down. I was still coaching at Owasso at the time. It's ridiculous for us to travel to Moore -- to play Southmoore or Moore -- and a team that can't even fill up the home stands and play on a Thursday night. Like, why are we doing this? Why aren't we playing Sand Springs or Bixby or Muskogee during the regular season, and then do something different for the playoffs, if necessary?

The initiative to have all the championship games played at one site was pushed by the Oklahoma Football Coaches Association, but it's sounding like not all coaches were onboard with that proposal. How do you think that could have been handled differently?
On how the coaches association makes decisions, I do not know. I hear a lot about Texas, and they like it and that's fine. From my point of view, if two Houston teams make the championship in any given class, for them to go all the way to Dallas is wrong. I don't buy into the notion of 'well, Texas does it this way, so we should do it this way.' It's the same way with basketball and the big schools playing in Tulsa. If Edmond and Putnam City are playing in the finals, then that's the wrong decision. I'm not trying to whine; I'm trying to do what's best for our kids.

What kind of reception do you think this will get when you present it to committee?
Who knows. On these things, you never know. We have these kinds of battles: Tulsa vs. Oklahoma City or urban vs. rural. I will approach other legislators from a straight forward standpoint and say our local school districts are better off when local school districts are making decisions. We don't need state-wide entities or state agencies making blanket decisions for everyone. I have 100 percent faith that the Owasso administration, athletic director, superintendent and all of the above -- and same at Jenks -- would make the right decision for their kids. But when we had that responsibility over to a group of people that aren't in our community, then you don't get as good of an outcome. That's the way I see this situation playing out here.

There are some that say the Oklahoma legislature should stay out of high school sports. How do you feel about that?
I absolutely agree, if everything is running properly. The legislature cannot determine how the OSSAA operates within, because it's an agency with it's own control. There are three things in the statute that says schools will not be part of an association that does this, this or this. What I've done is adding a fourth. All my bill does is add language that school districts would have flexibility to pick their own locations for championship games.





|

Ben Johnson
Shawnee is searching for a new head football coach for the first time in almost two decades.
Billy Brown is out after 16 season as the Wolves' head coach, a source with direct knowledge has told Skordle.
Shawnee was 92-84 in Brown's tenure and reached the playoffs 10 times.
That included a trip to the 5A semifinals in 2004, Brown's second year. The Wolves reached the quarterfinals five other seasons.
The production dipped the last two seasons as Shawnee went 2-8 both years and missed the playoffs.
After reaching the playoffs three straight seasons from 2012-14, Shawnee has missed the postseason three of the last five years.
|

Michael Swisher
I respect the hell out of the Tulsa World.
Any publication that dedicates the resources it does to high school coverage and employs the likes of Barry Lewis and Mike Brown for those purposes gets more than a tip of the cap from me.
Heck, even its managing editor - Mike Strain - is a one-time preps writer for The Oklahoman who once donned football pads and practiced with the Bray-Doyle Donkeys for a story.
It's good people.
With that said, I'm going to disagree - quite respectfully - with an editorial the newspaper ran Dec. 2 regarding the state high school football championships.
In case you weren't aware, the OSSAA announced last month the University of Central Oklahoma's Wantland Stadium in Edmond would be the host site for all 11-man football title games this year.
Five of those games will be played this weekend, two on Friday and three Saturday, in what will be a long-awaited buffet of football for Oklahoma fans.
Photo by Russell Stitt/www.stitt.smugmug.com
It will be reminiscent of the years when Boone Pickens Stadium was the host for all the title tilts.
However, Wantland might prove an even better atmosphere as the size of the fan bases won't be engulfed in an oversized stadium.
It's the OSSAA's well-played response to public outcry - from coaches, member schools, fans, etc. - to "do it like Texas."
In the Lone Star State, AT&T Stadium, the home of the Dallas Cowboys, is the host site for all of its title games. The stadium will host three championship games a day for four straight days beginning Wednesday, Dec. 18.
The attendance for last year's 12 championship games was 228,105, which was an average of just over 19,000 per game.
Now, Oklahoma isn't going to touch those numbers.
Population differences alone tell us that.
The fact high school football is a different beast in Texas than anywhere else in the world is another reason.
However, that doesn't mean Oklahoma can't strive to at least be "like" Texas.
OSSAA Executive Director David Jackson said as much in the press conference announcing the deal with UCO.
"A lot of our members see what goes on in Texas at AT&T (Stadium)," Jackson said. "Where they (the membership) understand we don't have an AT&T…they still wanted to at least pursue something that might work for us."
The OSSAA approached UCO, a central location, and the university apparently jumped at the chance to bring in thousands and thousands of fans to its campus over two weekends.
What's important for this to work is that everyone is on board.
That means no "but if" scenarios.
In some instances when the games were to be played in Stillwater, IF two Tulsa-area teams were matched up against one another, they sometimes met up at Tulsa University's Chapman Stadium.
That's not the case this year.
Jackson said the OSSAA's talks with the Oklahoma Football Coaches Association, one of the strongest groups pushing for this, led them to this path.
"One of the positives that went in pursuing this was working with the OFBCA and those are a part of that," Jackson said. "So when we hear from the OFBCA that 'we're interested in that,' we take that as everyone is interested in that."
So when Jenks and Owasso play at 8 p.m. Saturday, they, along with their fan bases, will be making the trek down I-44 to Edmond...not the much shorter drive to the Tulsa campus.
The World feels it's unnecessary.
"The unified, central location makes sense, except when it doesn't," the editorial states.
The World's piece brings up some good points, which you can read for yourself in the link above.
But I feel it misses the point as a whole.
(Ed. note: Michael Swisher is speaking solely for himself in this column. His views don't necessarily represent those of the entire Skordle staff nor would he dare speak for fellow Skordler Ben Johnson who lives in the Tulsa area and might very well be violently shaking his head while reading through this column.)
To build Oklahoma's state title games into an event in which even the casual fans want to attend, we've got to start somewhere.
This is the start.
If that means two Tulsa-area teams need to travel to Edmond to serve the greater good, then so be it.
This is good for football in the state of Oklahoma.
We've clamored for this.
It came to a head last year when title games were spread all across the Sooner State and played virtually at the same time, giving nobody a chance to take in multiple games.
Now we can.
It's our chance to inch closer to the Texas model.
Heck, it's our chance to inch closer to our own basketball model.
Small schools don't care who they're playing if they make it to the Big House in March.
Large schools aim to get to the Mabee Center, which appears to have cemented itself as the long-term site for 5A and 6A.
There wasn't an uproar when the El Reno and Piedmont girls - representing schools separated by 20 miles in western Oklahoma - met up in Tulsa to decide last year's 5A roundball champ.
Heck, Norman and Norman North girls met for the 6A state championship. I think they're fairly close, yet in Tulsa they played.
Hennessey and Rejoice Christian played for the 2A boys gold ball. Stillwater would have been a great location.
But of course not…because The Big House is an experience.
We've made it that way over years of tradition building.
That's why I support the move by the OSSAA, even if it inconveniences a few of our larger brethren.
This is a step in the right direction for fans, for football, for Oklahoma.
I hope we keep moving in this direction for years to come.
|

Ben Johnson
FINALISTS

Michael Marin (Barnsdall) - Senior tailback rushed for 284 yards and two touchdowns on 28 carries in the Panthers' 29-26 win over Gore in the second round of the Class A playoffs.

Connor Johnson (Lincoln Christian) - Senior tight end had nine receptions for 220 yards and three TDs, and he had 3 interceptions on defense, including one for a TD in the Bulldogs' 55-14 win over Kingfisher in the 3A quarterfinals.

Blake Skidgel (Pawnee) - Junior quarterback rushed 22 times for 231 yards and four touchdowns, and he also added three two-point conversions (two throwing, one rushing) in the Black Bears' 44-21 victory over Wayne in the second round of the Class A playoffs.

Lance Spaulding (Washington) - Senior running back totaled 262 yards and a touchdown on 32 carries in the Warriors' 17-14 victory over Holland Hall in the second round of the Class 2A playoffs.

Dylan Hampton (Piedmont) - Senior quarterback accounted for 212 yards and three touchdowns on eight carries, and he added 129 yards and three touchdowns while completing 3 of 5 passes in the Wildcats' 62-21 victory over Coweta in the 5A quarterfinals.

Toby Willis (Verdigris) - Senior wide receiver hauled in seven catches for 191 yards and three touchdowns in the Cardinals' 42-28 victory over Perkins-Tryon in the Class 3A quarterfinals.

Braylin Presley (Bixby) - Sophomore tailback logged 211 yards and three touchdowns on 15 carries in the Spartans' 47-19 win over Del City in the Class 6AII semifinals.

Cole Dugger (Owasso) - Senior quarterback completed 19 of 24 passes for 354 yards and five touchdowns in the Rams' 42-27 victory over Broken Arrow in the Class 6AI semifinals.

---
---
HONORABLE MENTION

Wagoner

Trey Gause - 16 tackles and a school-record six sacks on defense

Pawhuska

Bryce Drummond - 22/33 passing, 351 yards, 2 TDs + 18 rushes, 41 yards, 2 TDs

Beggs

Kendal Daniels - 9 receptions, 114 yards, 1 TD // 10 tackles on defense

Carl Albert

Ben Harris - 18/23 passing, 300 yards, 3 TDs

Rejoice Christian

Nate Anderson - 20 rushes, 216 yards, 5 TDs // 2 tackles for loss, 2 sacks and an INT on defense

Bishop Kelley

Owen Heinecke - 13 rushes, 136 yards // 5 tackles and an INT on defense

Sperry

Bryce Carter - 13 rushes, 167 yards, 1 TD // 6 tackles and a sack on defense

Adair

Nate Ratcliff - 8/15 passing, 240 yards, 2 TDs

Metro Christian

Blaze Munoz - 4 receptions, 126 yards, 2 TDs // 6 tackles (1 for loss) on defense

Asher Link - 14/30 passing, 393 yards, 6 TDs + 23 yards rushing

Vian

Javyn Wright - 2/3 passing, 64 yards, 1 TD + 8 rushes, 64 yards, 1 TD // 2 INTs on defense

Stillwater

Qwontrel Walker - 31 rushes, 256 yards, 5 TDs

Kobe Holley - 3 INTs on defense

Shattuck

Jadyn Frazier - 200 yards and 3 receiving TDs

Plainview

Brock Parham - 12 rushes, 108 yards, 1 TD

Verdigris

Dylan White - 16/22 passing, 384 yards, 4 TDs

Jenks

Justin Murphy - 6 receptions, 172 yards, 1 TD

Heritage Hall

Gavin Freeman - 4 receptions, 62 yards, 1 TD // 12 tackles, 1 forced fumble, 46-yard fumble recovery and return for TD

Poteau

Mason Barcheers - 162 yards rushing, 2 TDs

Kagan Stockton - 12 tackles

|

Ben Johnson
GLENPOOL -- When Glenpool starts the 2020 season, the Warriors will have a new head coach for the first time since the mid 90s.
On Thursday, Steve Edwards told Skordle he's stepping down as the Warriors' head coach after a 24-year run.
"Been going up and down the sidelines for 35 years," he said. "It's time to take a break."
After serving as an assistant coach in Hominy, Edwards took over at Glenpool in 1996 and led the Warriors to the most successful years in the program's history.
Glenpool had won only one district championship before Edwards arrived, and he now departs with eight district titles and two state championships (2002 and 2008).
"Through those 24 years at Glenpool, it's been a really good run," Edwards said. "Class 4A was good to us for a while."
Edwards enjoyed a vast amount of success after his father questioned his profession a long time ago.
"I remember my dad asking why I wanted to be a football coach and having to move everywhere," Edwards recalled. "But that wasn't the case for me because I've ended up being at Glenpool for a long time."
During his 24-year run at Glenpool, Edwards went 167-109, including a 2-8 season in 2019 to close the book on his tenure with the Warriors.
"Since 1996, we've followed the same coaching mantra, 'make better players, not better plays,'" Edwards said. "It's been so much more than developing good football players. We've always wanted to make sure the young boys turn into great men."
As for Edwards, he'll still be in Glenpool as the Warriors' assistant athletic director. It will allow him more time to watch his sons, Gus and Michael, play football and wrestle.
"I want to sit back and watch them," Edwards said. "Both have really promising futures in both football and wrestling, I want to be able to watch them."
And what about coaching? Edwards wouldn't totally close the book on a return in the future.
"If I still have a hankering to get back into it," he said, "hopefully I'll be able to do that."

Steve Edwards' career
Record: 167-109
Seasons: 24 (all as Glenpool head coach)
District titles: 8
State titles: 2


|

Michael Swisher
For years and years, Burlington basketball players ran up and down the court at the demand of a man named Randy Turney.
From now on, they'll be running all over that name.
The Burlington Public Schools gym now is home to "Randy Turney Court," a fact that will be cemented - or floored - during a ceremony Friday night when the Elks basketball teams host Buffalo.
"It's definitely an honor," said Turney. "I don't really know if I deserve this or not."
Just about everyone else disagrees.
"If there was one person who should have the Burlington court named after them, it's 1,000 percent him," said Garrett Butler, one of the dozens of former players who supported the measure to name the court in his honor.
"Nobody has done more for Burlington, especially for athletics and probably for the entire school, than him."
Nestled just a few miles south of Kansas in northwest Oklahoma, Burlington became the third stop in Turney's hall of fame coaching career in 1982.
He started out at Drummond in 1977 and won 57 games in three years before claiming 37 victories in two years at Dover.
The next 10 years were spent coaching the Elks as he guided them to a 213-74 record and reached state four times.
The 1990 Burlington Elks finished as the Class B runner-up.
"I'd say that was the highlight of his first tenure at Burlington, but my sister and I were both born during that time, so it was a close second," said Tasha Turney Diesselhorst, now the women's coach at Northwestern Oklahoma State University, when addressing the board of education earlier this fall.
Making much of that career trek with Turney was Joe Feely, a hall of famer in his own right on the girls side of the sport.
Photo by Bonnie Vculek/Enid News & Eagle
"We were together at Drummond and at Dover and at Burlington," recalled Feely. "In those years, we had a lot of good times. We had a lot of time to talk about our games, what went right, what went wrong.
"And the playoffs were always special. We had a lot of good times together. They sure outweighed the bad."
Turney eventually left Burlington for a five-year stint in large-school basketball as he coached Enid from 1992-97, won 67 games and even got the Plainsmen to state in 1995.
His coaching career became a true family affair for the next eight years as Turney coached boys and girls at Medford from 1997-2002.
The girls teams averaged more than 22 wins a season with Robyn by his side as his assistant.
It was there that he coached Tasha through her high school career. She was a senior and Tana a freshman when the Lady Cardinals reached the 2002 Class A semifinals.
His boys teams at Medford averaged 21 wins a season.
David Zachary, now the superintendent at Granite, was his boys' assistant for each of those five seasons.
"For me, a veteran coach of 15 years, it was astounding at what I learned from him in the five years we were together," Zachary said. "I only wished I would have known what he taught me when I started all those years ago."
After the 2002 campaign, Tasha went on to a career at Oklahoma Christian while the rest of the Turneys ventured to Cherokee for the next three years.
Finally in 2005, after 27 years and more than 650 career wins, Turney called an end to his career.
Or so he thought.
Feely's own path had led him back to Burlington as the principal and, in 2007, the boys basketball position was open.
He dialed up his old friend Randy Turney.
"I called to see if he was interested and he was," Feely said.
Turney un-retired in 2007 to come back to Burlington, the place he called home for a decade.
"There is no doubt in my mind that he wouldn't have come out of retirement for just any coaching job," Tasha said in her statement to the board of education.
"Burlington was special."
Turney said the people of Burlington had the same level of expectations from their own children that he did and that was one of the allures of the job…again.
"It's just the expectations of the community," he said "The work ethic. The kids aren't afraid to put in the extra time whatever they're doing whether it's FFA or band or sports.
"That comes from the expectations of the parents and the community."
Turney spent another six seasons on the sidelines. His Elks won 131 more games and reached state each of the last three seasons.
Butler was on the first two of those.
"There's no reason we should have been as good as we were," said Butler, who went on to a playing career at Southern Nazarene University and is now a CPA in Oklahoma City while living in Edmond.
"He got every single ounce of ability out of every single player he had."
Turney's demands of his players went beyond the court.
His teams won seven academic state championships throughout his career, including each of the last four years at Burlington.
"He was good for the program, good for discipline," said Feely. "He made the job as a principal easy because you never had a problem from the basketball boys, which was a majority of the boys in school. He kept a tight rein on them."
Turney's daughter said the "old school" mentality was blended with a genuine care for his student-athletes.
"The red face, loud yell and thundering stomp - all trademarks of his - just show one side of Coach Turney," Tasha said. "The other side is a man that is a teacher of life as well as basketball; a man that loves his kids and would do anything to help them succeed on and off the court."
For Turney, it was just what he was supposed to do.
"I told my kids that it was my job to make them better than what they ever thought they could be," he said. "I demanded they put in extra time on the court and in getting good grades.'
Butler is just one of his success stories.
"Just as much as people see him demanding a lot from us on the court, it was a similar demand in our everyday life," he said. "It was much more important to him that we do the same away from the court.
"Any success his past players have had, I'd say he's directly had something to do with it."
Both of Zachary's children played the better part of their careers for Turney.
"My kids have the utmost respect for Randy and consider him and Robyn as another set of parents that were more interested in them being good people as well as athletes," Zachary said.
"Randy and Robyn taught much more than basketball, or any other sport; they taught our kids how they should live as a servant to God and their fellow man."
In all, Turney went 344-118 at Burlington as he won 74.5 percent of his games. He has an overall career mark of 783-290 (.730). That includes 610-245 in 31 years as a boys coach and 173-45 in eight seasons on a girls' bench.
He's won numerous coach of the year honors and was inducted into the Oklahoma Basketball Coaches Association Hall of Fame in 2013.
Turney never coached a team to a state championship, but he was right there when each of his daughters hoisted the gold ball as coaches: Tasha at Pond Creek-Hunter in 2014 and Tana at Kremlin-Hillsdale in 2017.
He follows both of his daughters at their current positions and is always there with the knowledgeable advice that comes from three-plus decades of coaching, whether it's Tasha at NWOSU or Tana at Chisholm.
All the while, he still has a thumb on Burlington athletics.
Not only does he still teach junior high math there, but he's also the athletic director.
His family, former players, former and current colleagues and pretty much the entire town of Burlington will be there Friday night to honor him.
"It's never one of your goals for something like this to happen when you get started," he said. "It just sort of happens, I guess."
Hundreds upon hundreds of others will tell you it's happening to exactly the right person.
"Randy Turney bleeds purple," Tasha said. "He loves this little town and the people in it."
|

Ben Johnson
FINALISTS
Cade Stephenson (Kingfisher) - Junior quarterback completed 20 of 29 passes for 262 yards and three touchdowns, and he also ran for 152 yards and three touchdowns on 24 carries the Yellowjackets' 45-42 victory over Marlow in triple overtime. With the win, Kingfisher advances to face Lincoln Christian in the 3A quarterfinals.
Joe Cole (Barnsdall) - Senior quarterback completed 17 of 24 passes for 278 yards and a touchdown, while also rushing for 165 yards and three touchdowns on 14 carries. Cole also had 15 tackles (four for loss) and a forced fumble in the Panthers' 33-7 road victory over Commerce in the opening round of the Class A playoffs.

Ben Harman (Cashion) - Wildcats' standout quarterback torched Rush Springs by going 22 of 36 through the air for 376 yards and six touchdowns in Cashion's 45-0 victory in the opening round of the Class A playoffs.

Bryce Drummond (Pawhuska) - Junior signal caller threw for 277 yards and two touchdowns while completing 14 of 19 passes, and he also ran for 119 yards and four touchdowns on 18 carries in the Huskies' 52-6 win over Oklahoma Union in the opening round of the Class A playoffs.

Josh Kaste (Lincoln Christian) - Senior tailback rushed for 211 yards and five touchdowns on 10 carries, and he also hauled in two catches for 57 yards and a score in the Bulldogs' 56-7 victory over Inola in the opening round of the Class 3A playoffs.

Kentrell Bizzell (Carl Albert) - Titans ball carrier recorded 28 rushes for 250 yards and three touchdowns in Carl Albert's 48-7 victory over Duncan in the first round of the Class 5A playoffs.
---
---
HONORABLE MENTION
Verdigris
Toby Willis - 4 receptions, 100 yards, 3 TDs // 2 tackles, 1 INT on defense
Eufaula

Nick Jones - 8 rushes, 116 yards, 3 TDs // 1 INT on defense

Stigler

Ridge McClary - 16 rushes, 227 yards, 4 TDs

Jaxson Calhoun - 2 INTs - broke school record with 14 career interceptions

Frederick

Kyle Edwards - 17 rushes, 148 yards, 3 TDs // 8 tackles, 1 INT on defense

Gus Gaytan - 4/9 passing, 60 yards + 12 rushes, 166 yards, 1 TD // 7 tackles on defense

Gore
Weston Shanks - 28 rushes, 215 yards, 1 TD + 1 TD passing
Noble

Austin Fisher - 257 yards passing, 2 TDs

Sperry

Bryce Carter - 9 tackles and a blocked punt // 2 rushing TDs and a two-point conversion

Metro Christian
Asher Link - 23/26 passing, 373 yards, 6 TDs + 4 rushes, 37 yards, 1 TD
Carson Callaway - 8 receptions, 178 yards, 1 TD

Beggs

CJ Brown - 10 rushes, 181 yards, 2 TDs

Dusty Pendergrass - 13/20 passing, 252 yards, 3 TDs

Easton Davis - 3 receptions, 121 yards, 1 TD

Dibble

Dakota Shiflett - 22 rushes, 195 yards, 2 TDs // 8 tackles, 1 INT on defense

Thomas

Ethan Hamberlin - 9 rushes, 220 yards, 3 TDs

Vian

Xavin Lackey - 5 rushes, 108 yards, 1 TD

Meeker

Caden Wolford - 21 rushes, 141 yards, 2 TDs // 5 sacks, 6 tackles on defense

Piedmont

Caden Hendren - Punt return for a TD // forced fumble, 12 tackles (2 for loss), 1 pass break-up on defense

Adair

Nate Ratcliff - 7/11 passing, 155 yards, 2 TDs + 12 rushes, 74 yards, 4 TDs

Jacob Lappe - 24 rushes, 234 yards, 1 TD

Coweta

Gage Hamm - 10/17 passing, 289 yards, 4 TDs + 1 reception, 21 yards, 1 TD

Wagoner

Trey Gause - 16 tackles (3 for loss)

McAlester

Chris Hilton - 5/7 passing, 98 yards + 22 rushes, 182 yards, 4 TDs

Bethany

Sam Brandt - 5/7 passing, 139 yards, 2 TDs + 24 rushes, 183 yards, 1 TD // 9 tackles on defense

Poteau

Jayden Mankin - 61 yards rushing, 45 yards receiving, 3 TDs // 6 tackles, 1 INT on defense

Mason Barcheers - 17 rushes, 157 yards, 1 TD

Cache

Jake Barnes - 6 tackles, 101-yard INT return for TD

Bishop McGuinness

Dominic Richardson - 12 rushes, 150 yards, 3 TDs + 4 receptions, 21 yards

Weatherford

Sam Hoffman - 36 rushes, 160 yards, 2 TDs + 2 receptions, 69 yards, 1 TD

Stillwater

Gunnar Gundy - 33/41 passing, 380 yards, 6 TDs

Anthony Bland - 19 receptions, 230 yards, 4 TDs

Jenks

Stephen Kittleman - 16/25 passing, 271 yards, 5 TDs

Will Cox - 20 rushes, 150 yards, 2 TDs

Broken Arrow

Sanchez Banks - 30 rushes, 155 yards, 3 TDs

|

Ben Johnson
Michael Swisher
6A-I - Union over Edmond Santa Fe
The Redskins were my preseason pick and about a month into the season it appeared to be a foolish one. Even now - as they've landed on the tougher half of the bracket - it would seem yours truly is just being stubborn. I think Owasso is the best team, but Union is a different squad than it was early in the season. The Redskins are going to upset Broken Arrow and Owasso on the way to a state title. If I would have written that last sentence four years ago, you all would have sent me in for a brain scan.
6A-II - Bixby over Stillwater
Who's going to beat them?
5A - Carl Albert over Bishop McGuinness
Every single pundit in the state is going to write the same thing. Some people may have discounted the Titans after the shocking loss to Piedmont. If anything, it ignited them. They proved it last week by hammering McGuinness. The title is again theirs to lose. It's all true.
4A - Bethany over Tuttle
Obligatory Sam Brandt reference, but it's warranted. He's explosive on offense and dynamic on defense. The Bethany run game is exceptional and it sets up the adequate passing game. And if you need proof of how stingy the Broncho defense is, just go look at the Tuttle result. This is a complete team.
3A - Heritage Hall over Perkins-Tryon
I'm not so sure this is as much of a given as last year (or the Chargers' 2017 title in 4A or 2015 title in 3A). Heritage Hall has the versatile Phillip Smitherman leading the way, but a number of Chargers can help get the job done. They know how to win big games and rarely do you see them make mistakes that cost them games. You have to beat them. That said, I'm not convinced that Lincoln Christian isn't the best team, so watch out for that semifinal. And if you need a sleeper, look at the bottom of the bracket in Perkins-Tryon, although the Demons no doubt have the toughest road to the finals.
2A - Sperry over Metro Christian
This might be my toughest class to pick. I bounced between Sperry and Metro Christian at least a half-dozen times. Two dominant offenses AND defenses. I'm going to go with experience, which is what led me to Sperry. Don't sleep on Vian, my preseason pick, either.
A - Cashion over Rejoice Christian
The Wildcats would probably prefer I pick another squad. I believe I tabbed Cashion a year ago and the Wildcats were done before the quarterfinals. Cashion doesn't have a superstar, but it has a TON of stars. It's got to be a nightmare to prepare for them because if you key on one, two or three players, then one, two or three others can hurt you. There are a plethora of potential speed bumps on both sides of the bracket, so you never know in Class A (who picked Tonkawa and CHA to reach last year's title game?). I think Cashion and Rejoice Christian are the two best. Either could win it.
B - Regent Prep over Shattuck
They got a taste of the state title game last year and they're ready to take the next step. Regent has been the most dominant team in the class and it's not close. Of course Shattuck knows how to get it done. The Bullards have made the western Oklahoma program a dynasty. But not even that dynasty can overcome the talent gap between Regent and the rest of the class this season.
C - Pond Creek-Hunter over Waynoka
The Panthers are tired of being bridesmaids. Four times in the last decade they've been runners-up. This is the squad that gets it done. While PC-H piles on the points, it's the defense that sets the Panthers apart. The potential semifinal with Southwest Covenant is a big one and Waynoka is lurking on the bottom half of the bracket. The Railroaders gave PC-H one of its two close games of the year.
Ben Johnson
Class 6AI
Owasso over Jenks
Edmond Santa Fe is coming on strong late in the season, but the Rams have been the most talented club in 6AI all season long. Oh, and Owasso has one of the best coaches in the state's history.
Class 6AII
Bixby over Stillwater
This will be an epic rematch. The Pioneers are crazy loaded, but yet Bixby might be the best team in the entire state.
Class 5A
Carl Albert over Noble
The Titans have kicked it into high gear and another title is on the horizon.
Class 4A
Bethany over Bristow
Sam Brandt and Co. missed out on last year's 4A title but not this year.
Class 3A
Heritage Hall over Plainview
Seriously considered going with Lincoln Christian as the 3A winner, but can't pick against Heritage Hall until the Chargers actually lose.
Class 2A
Sperry over Metro Christian
It took the Pirates what seemed like forever to claim their first title and now could make it two in a row.
Class A
Stroud over Cashion
I had Stroud from the beginning of the season, so I'm gonna ride with the Tigers. Few problems along the way could be Ringling and Rejoice Christian. But nonetheless, sticking with Stroud.
Class B
Regent Prep over Dewar
The Rams have inched closer to a title every year and now they'll finally get it.
Class C
Coyle over Southwest Covenant
Bluejackets head back to the finals for the second time and finally pick up their first championship.
Whitt Carter
6A1: Owasso
The Rams have been the best team all year and I don't see why they don't bring it home. I doubt it's a cake walk, but with athletes everywhere and Bill Blankenship in charge, Owasso brings home its' second title.
6A2: Bixby
Is there really another choice? One of the most dominant runs in recent memory, the Spartans haven't even really been tested this year. And I don't think that's changing. The best team in school history and *ducks* maybe the state? Yeah it's a wrap.
5A: Carl Albert
The Titans had the long winning streak snapped earlier this year in a surprising loss to Piedmont. That did nothing but refocus Carl Albert. The cream of the crop again rises to the top to win its' 4th straight.
4A: Tuttle
The Tigers got back on top last year and have only lost to Bethany this season. The year long favorite Broncos have a brutal path to the title game. I think someone catches them and Tuttle goes back-to-back.
3A: Plainview
A team loaded with talent that is flying under the radar is my surprise pick here. The Indians have what it takes to get it done and are as complete of a team as any in the class. This bracket is full of good teams and it could get wild but I think the Indians win their first title.
2A: Metro Christian
I'm sure I'm following the beat of the drum of our fearless leader Ben Johnson, who's been a loyal Patriots fan for years now. And rightfully so. The Pats have as an impressive of an offense as you'll see in many years in 2A. I don't know that anyone can slow them down. The gold ball comes back to the 918.
A: Cashion