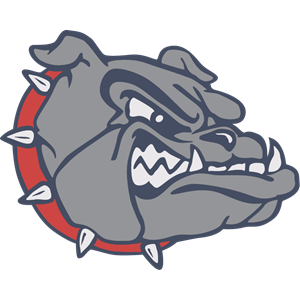 Stratford
Stratford, OK 74872
Football
Boys Basketball
Girls Basketball
Baseball
Slow Pitch
Fastpitch
2017-2018 Football Schedule
Record: 5-5 | Unranked
vs Millwood
L
13-47
11/2
vs Star Spencer
W
45-0
10/26
@ Little Axe
L
36-26
10/19
| | | | |
| --- | --- | --- | --- |
| | @ Little Axe | | Missing Score |
@ Washington
L
38-8
10/12
vs Lexington
L
27-41
10/5
@ Crooked Oak
W
0-50
9/28
vs Community Christian
L
6-28
9/20
@ Wayne
W
14-27
9/14
vs Allen
W
21-0
9/7
@ Konawa
W
12-39
8/31
|

Ben Johnson
Well, what we have here is two hotly-contested showdowns for first and third place. Swisher and Coach Turney are locked in a battle for first place, while Whitt and myself charge hard after the bronze.

Week 6 picks - Coach Turney 14-4 | Whitt 13-5 | Ben 13-5 | Swisher 13-5
Overall - Swisher 91-35 | Turney 91-35 | Ben 84-42 | Whitt 84-42

And per usual, my apologies in advance to the teams I pick below:

Carl Albert at Guthrie
Michael Swisher: Carl Albert 33, Guthrie 17

Ben Johnson: Carl Albert 30, Guthrie 16

Whitt Carter: Carl Albert 28, Guthrie 21

Randy Turney: Carl Albert 31, Guthrie 14

Broken Arrow at Edmond Santa Fe

Michael Swisher: Broken Arrow 38, Edmond Santa Fe 14

Ben Johnson: Broken Arrow 41, Edmond Santa Fe 19

Whitt Carter: Broken Arrow 34, Edmond Santa Fe 14

Randy Turney: Broken Arrow 28, Edmond Santa Fe 7



Stillwater at Lawton

Michael Swisher: Stillwater 35, Lawton 21

Ben Johnson: Stillwater 23, Lawton 22

Whitt Carter: Stillwater 42, Lawton 34

Randy Turney: Stillwater 35, Lawton 20



Cascia Hall at Berryhill

Michael Swisher: Berryhill 24, Cascia Hall 12

Ben Johnson: Berryhill 20, Cascia Hall 19

Whitt Carter: Cascia Hall 32, Berryhill 28

Randy Turney: Berryhill 28, Cascia Hall 20



Victory Christian at Beggs
Michael Swisher: Beggs 28, Victory Christian 10

Ben Johnson: Beggs 33, Victory Christian 24

Whitt Carter: Beggs 35, Victory Christian 27

Randy Turney: Beggs 21, Victory Christian 20



Plainview at Sulphur

Michael Swisher: Plainview 24, Sulphur 22

Ben Johnson: Plainview 29, Sulphur 23

Whitt Carter: Sulphur 28, Plainview 24

Randy Turney: Sulphur 34, Plainview 31



Buffalo at Pond Creek-Hunter

Michael Swisher: PC-Hunter 30, Buffalo 14

Ben Johnson: PC-Hunter 43, Buffalo 22

Whitt Carter: PC-Hunter 31, Buffalo 12

Randy Turney: PC-Hunter 34, Buffalo 22



Booker T. Washington at Sapulpa

Michael Swisher: Booker T. Washington 31, Sapulpa 30

Ben Johnson: Booker T. Washington 27, Sapulpa 24

Whitt Carter: Booker T. Washington 42, Sapulpa 28

Randy Turney: Booker T. Washington 31, Sapulpa 22



Stigler at Seminole

Michael Swisher: Seminole 34, Stigler 17

Ben Johnson: Seminole 23, Stigler 20

Whitt Carter: Seminole 34, Stigler 21

Randy Turney: Seminole 34, Stigler 20



Tonkawa at Morrison

Michael Swisher: Morrison 18, Tonkawa 14

Ben Johnson: Morrison 26, Tonkawa 16

Whitt Carter: Morrison 27, Tonkawa 21

Randy Turney: Morrison 38, Tonkawa 14



Yukon at Westmoore

Michael Swisher: Yukon 17, Westmoore 16

Ben Johnson: Yukon 21, Westmoore 17

Whitt Carter: Westmoore 21, Yukon 20

Randy Turney: Westmoore 24, Yukon 17



El Reno at Duncan

Michael Swisher: Duncan 24, El Reno 21

Ben Johnson: Duncan 32, El Reno 17

Whitt Carter: Duncan 28, El Reno 14

Randy Turney: El Reno 28, Duncan 21



Bethany at Cushing

Michael Swisher: Bethany 31, Cushing 17

Ben Johnson: Bethany 33, Cushing 27

Whitt Carter: Bethany 35, Cushing 13

Randy Turney: Bethany 30, Cushing 24



Catoosa at Cleveland

Michael Swisher: Catoosa 36, Cleveland 25

Ben Johnson: Catoosa 28, Cleveland 18

Whitt Carter: Catoosa 37, Cleveland 21

Randy Turney: Catoosa 20, Cleveland 14



Kingfisher at Perkins-Tryon

Michael Swisher: Kingfisher 31, Perkins-Tryon 28

Ben Johnson: Kingfisher 27, Perkins-Tryon 21

Whitt Carter: Kingfisher 35, Perkins-Tryon 21

Randy Turney: Kingfisher 34, Perkins-Tryon 20

Okemah at Meeker

Michael Swisher: Meeker 33, Okemah 21

Ben Johnson: Meeker 34, Okemah 24

Whitt Carter: Okemah 33, Meeker 24

Randy Turney: Meeker 28, Okemah 12


Stratford at Washington

Michael Swisher: Washington 27, Stratford 23

Ben Johnson: Washington 32, Stratford 19

Whitt Carter: Washington 28, Stratford 20

Randy Turney: Washington 38, Stratford 20

Hooker at Okeene

Michael Swisher: Hooker 31, Okeene 13

Ben Johnson: Hooker 29, Okeene16

Whitt Carter: Hooke 35, Okeene 13

Randy Turney: Hooker 34, Okeene 7
Covington-Douglas at Southwest Covenant

Michael Swisher: SW Covenant 48, Covington-Douglas 30

Ben Johnson: SW Covenant 44, Covington-Douglas 25

Whitt Carter: SW Covenant 45, Covington-Douglas 31

Randy Turney: SW Covenant 42, Covington-Douglas 20
Let us know what you think. Tweet your predictions to us at @Skordle.

|

Ben Johnson
Some rock-solid games this week as district races tighten up.
Here's what's on tap this week:
1. 5A No. 1 Carl Albert (6-0) at 5A No. 7 Guthrie (6-0): Bluejays beat Carl Albert every year from 2010 to 2015, but the Titans have posted back-to-back blowouts over Guthrie, including last year's 55-10 contest. Carl Albert running back Dadrion Taylor is also expected back after suffering a knee injury earlier in the season.

2. 6AI No. 1 Broken Arrow (6-0) at 6AI No. 4 Edmond Santa Fe (6-0): Tigers have been machine-like all season long. The Wolves pulling the upset would be one to send shockwaves throughout 6AI.

3. 6AII No. 1 Stillwater (6-0) at 6AII No. 5 Lawton (4-2): Pioneers are 0-4 against Lawton since the two clubs started playing district contests in 2014. And this one was going to feature a stellar running back showcase, but Stillwater tailback Qwontrel Walker was ejected in the fourth quarter against Choctaw last week, leaving his status for this week up in the air. Meanwhile, the Wolverines will ride the hot hand of Miles Davis at tailback.

4. 3A No. 8 Cascia Hall (5-1) at 3A No. 2 Berryhill (6-0): These two teams have met 10 times since 1999 and Cascia Hall is one nine of those games. The Chiefs' lone victory in the series was in 2004. Winner all but locks up the District 3A-4 crown.

5. 2A No. 9 Victory Christian (6-0) at 2A No. 5 Beggs (5-1): Former district mates are reunited in 2A-3 play this year. From 2010 to 2015, the two teams split the series 3-3. Winner here still has to tangle with Sperry to claim the district title.

6. 3A No. 4 Plainview (5-1) at 3A No. 5 Sulphur (5-1): Sulphur beat Plainview 35-12 last season, but prior to that Plainview had won the last eight clashes between the two teams.

7. C No. 4 Buffalo (6-0) at C No. 1 Pond Creek-Hunter (6-0): Winner all but wraps up the District C-1 championship. And to this point, Pond Creek-Hunter opponents are averaging four points per game.

8. 6AII No. 6 Booker T. Washington (3-3) at 6AII No. 7 Sapulpa (5-1): Chieftains came up with an overtime win over Muskogee last week, and a win over the Hornets would be a massive statement. One advantage Sapulpa does have is at the quarterback position with Eli Williams.

9. Stigler (5-1) at 3A No. 6 Seminole (5-1): All of a sudden everyone in District 3A-3 is chasing after Idabel. And it's looking more and more like a quality team will be left out of the playoff picture in the suddenly-deep 3A-3. The winner here at least feels somewhat more at ease with a postseason spot more obtainable.

10. Tonkawa (6-1) at A No. 3 Morrison (6-0): Tonkawa has a two-game winning streak going against Morrison, but it's the Wildcats who are ranked heading into this one. District A-5 is deep, so a win here moves one of these two closer to the district title.

Honorable mention
Yukon at Westmoore: Top three spots in 6AI-1 appear to be spoken for among Broken Arrow, Jenks and Edmond Santa Fe. So for a regular season matchup, it all but serves as a "win and you're in; lose and you're out" tilt. And Westmoore is 6-0 against Yukon since 2006.
El Reno at Duncan: The Demons are unbeaten but now the schedule tightens up. A win for Duncan sets up an epic showdown against Ardmore next week for 5A-1 supremacy. A win for El Reno has the Indians feeling better about securing a postseason spot. El Reno beat Duncan 41-40 last season.

Bethany at Cushing: Despite a minus-nine scoring margin in six games this season, the Tigers are 3-0 in District 4A-2. A win for Cushing could work toward some must-see games against Blanchard and Tuttle to close out the regular season in a few weeks.

Catoosa at Cleveland: District 4A-3 looks like it'll come down to Bristow or Wagoner at the top. So that leaves three -- maybe four (Catoosa, Cleveland, Grove and Oologah) -- competing for the final two playoff spots.

Kingfisher at Perkins-Tryon: We're finding out that a lot of districts have some solid depth, and 3A-1 falls in that category. Heritage Hall and John Marshall are locks for playoffs spots, so it's up to Kingfisher, Perkins, Mannford and Mount Saint Mary to challenge for the final two spots.

Okemah at Meeker: Since 2008, Okemah has won seven of the last eight matchups. Both of these clubs need a win to have a shot at possibly winning or finishing in the top two spots of 2A-2.

Stratford at Washington: Washington pushed Millwood to the limit last week. And despite a 1-2 mark in 2A-7, Stratford has to be taken seriously in the playoff mix.

Hooker at Okeene: Winner here gets a chance to challenge Oklahoma Bible Academy for District A-1 bragging

Covington-Douglas at Southwest Covenant: Winner all but wraps up the C-3 title.


So who wins all the matchups? Check back for our weekly picks on Thursday.
*Photo courtesy of Guthrie Booster Club

|

Ben Johnson




Look back at 2017
2017 district champs
2A-1: Chisholm - The Longhorns were golden when they weren't facing Washington in 2017. Luckily for them, Washington was in a different district, so Chisholm made an unbeaten 6-0 run through A-1 last season, including a 33-21 victory over Alva in October. But unfortuntaely for Chisholm, its only two losses were to Washington in non-district play in September and then in the second round of the playoffs in November.
2A-2: Millwood - A machine -- that's what Millwood was in 2017. The Falcons scored no fewer than 37 points in all 14 of their games, and they never gave up more than 18. That's pure dominance. And to cap it all off, Millwood outscored its opponents 228 to 7 in the postseason.
2A-3: Lindsay - The Leopards were hard to get a read on in 2017, but they finished atop 2A-3 by the end of the regular season. A 27-21 loss to Hobart landed Lindsay in a tie atop the district with Washington, but the Leopards followed that loss with a 38-21 victory over Washington to claim the tiebreaker. But while Washington was making a run to the state championship game, Lindsay ended up with a second-round loss to Alva to cap a 7-5 season.
2A-4: Davis - Head coach Jody Weber capped his 17-year run as the Wolves' head coach with the program's 34th district title. Davis knocked off every 2A opponent it faced in 2017 until it clashed with Washington in the semifinals.
2A-5: Vian - The Wolverines coasted in 2A-5 play, winning all five contests comfortable. The closest was a 26-12 win over Okemah in late October. The district title segued into playoff wins over Panama and Victory Christian and the first two rounds, but then Millwood was waiting in the quarterfinals to pull the plug on Vian's postseason run.
2A-6: Valliant - Really only one word sums up 2A-6 in 2017: craziness. Five -- yes, five! -- teams finished atop the district standings at 4-2. It was Valliant that ended up with its fifth district crown, and then there was Hartshorne that missed the playoffs altogether. Valliant, Spiro and Antlers all won their first round playoff matchups, but none of the three advanced past the second round.
2A-7: Holland Hall - It was the first district championship for the Dutch, a team that had joined the OSSAA ranks in 2016 after transitioning over from the Southwest Preparatory Conference with mostly Texas teams. Holland Hall looked like a potential opponent for Millwood in the finals, but a furious comeback by Davis in the quarterfinals ended the Dutch's postseason run.

2A-8: Adair - The Warriors picked up their seventh straight district title, thanks in large part to a 36-14 win over Commerce in the final week of the regular season. Adair marched into the quarterfinals, where Alva dispatched the Warriors with a 40-8 rout.

Talking title game: Millwood 42, Washington 7
An underdog heading into the game, Washington struck first and looked like it might elevate Millwood's stress level for the first time during the 2017 season. But all the Falcons did was respond with 42 straight points to coast to their seventh state championship. Running back Marcus Major ran for 152 yards and three touchdowns on 12 carries for the Falcons, and Dezmond Howard scored on both sides of the ball (a 40-yard TD reception and an 82-yard fumble return). Millwood ended up forcing four Washington turnovers in the game.




On to 2018...
Players to watch
- Marcus Major (Millwood): Not great news for the rest of Class 2A that Major returns in the Falcons' backfield in 2018. The Oklahoma commit had 1,155 yards and 23 touchdowns on 102 carries last season. Also mixed in 23 catches for 490 yards and five touchdowns.