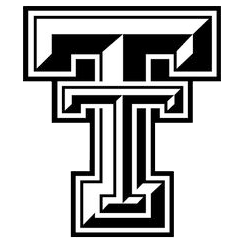 Timberlake Tigers
Helena, OK 73741
Football
Boys Basketball
Girls Basketball
Baseball
Slow Pitch
Fastpitch
2023-2024 Football Schedule
Record: 3-1 | Rank: 2
@ Covington Douglas
22-6
GAME LIVE NOW!
vs Ringwood
W
48-38
9/1
@ Waukomis
W
12-42
9/8
@ Deer Creek - Lamont
W
8-56
9/22
@ Tyrone
W
20-38
9/29
@ Waynoka
10/6
7PM
vs Buffalo
10/12
7PM
vs Boise City
10/20
7PM
@ Sharon-Mutual
10/27
7PM
vs Medford
11/3
7PM
|

Ben Johnson
It's hardware galore as spring sports wind down. Michael and Ben dissect baseball, slowpitch softball, golf, track & soccer as teams and individuals enter the final weekend of competition for this athletic season.
Find out which performances this spring have impressed the guys the most, and listen in as they give props to the outstanding offensive performances at the slowpitch state tournaments that happened to close out the school year.
All that, plus some coaching moves to mention, including Justin Brown filling the shoes left by Larry Callison at Tahlequah Sequoyah. And also some football recruiting tidbits.
Thanks as always for listening.
WE WANT YOUR FEEDBACK! Have a topic you'd like discussed, or have any questions for us, feel free to contact the show at:
EMAIL: ben@skordle.com
@michaelswisher & @benjohnsontul
|

Michael Swisher
Five generations of Koy Hughes' family have graduated from Garber High School.
He didn't want his son to break that tradition.
With that in mind, Hughes is leaving his post as head football and baseball coach at Waukomis High School to return to his alma mater.
Hughes will be an assistant football coach, serving as the defensive coordinator on Blake Lamle's staff and take over for Lamle as the Wolverines' head baseball coach.
"That's where I'm from and it's just an opportunity I couldn't turn down," Hughes said.
He's served as the Chiefs' baseball coach the last three years, during which time they compiled a 38-39 record. He was the head football coach in each of the past two seasons and guided Waukomis to a 10-12 mark while reaching the playoffs each year.
"To have the opportunity to go learn from Coach Lamle, someone who has won two state titles, was really big for me," Hughes said. "This is something, if I want to be a head coach again, that will really benefit me down the line."
Lamle came to Garber prior to the 2018 season after a five-year stint at Shattuck, the last two as a head coach. His 2017 team won the Class B title and he was the offensive coordinator on the 2015 title team.
"I'm very excited to welcome Coach Hughes back home," Garber superintendent Will Jones said. "This is a huge hire for our athletic program. He brings great experience as a head football and head baseball coach, and more than anything, the bleeds maroon and gray. He takes great pride in being a Wolverine and is going to come in here and grind and work for Garber."
Hughes graduated from Garber in 1999 and played on the 1998 Class B state championship football team.
Hughes was also on some successful Garber baseball teams.
"Garber had a really good run in baseball in the 80s and 90s and I'd really like to help get us back there," Hughes said.
|

Michael Swisher
The family and I headed to the State Fair last Saturday afternoon for our annual food pilgrimage.
We have improved our experience and efficiency every year and this year made it in and out in a little over 2 hours!
For the second year in a row, we parked on the far northwest side, came in that entrance, headed south along the western column of food trucks towards the Big House, hooked a left inside the Bennett Event Center to cool down while crossing over to the eastern column of food trucks and fair games.
We then headed north along the eastern column towards the Farm Expo Center and then back out the Northwest Entrance, making one big loop.
It worked very well and will probably be the strategy moving forward. It covers all our main stops without ever having to double back or pointlessly wander around the Fairgrounds.
I must add, for high school basketball fans, the new Big House is coming along quite nicely with a lot of the initial framework completed. It will be interesting to see the progress made when we get to state tournament time in March.
As for the food and drink stops, they were the usual suspects.
First, and always first, the #1 must-get fair food staple, the corndog from Poncho Dog!
The best corn dog that I eat - all year long - will be this one from the State Fair, hands down. We all went with the $10 Jumbo Dog instead of the $6 regular dog and this seemed to be a great decision for everyone involved.