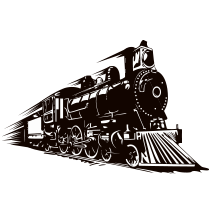 Waynoka
Waynoka, OK 73860
Football
Boys Basketball
Girls Basketball
Baseball
Slow Pitch
Fastpitch
2022-2023 Football Schedule
Record: 13-1 | Rank: 2
vs Balko-Forgan
W
48-14
8/26
@ Okeene
W
6-48
9/2
vs Ringwood
W
58-32
9/16
@ Boise City
W
8-56
9/23
vs Buffalo
W
50-14
9/30
@ Timberlake
32-44
GAME LIVE NOW!
vs Sharon-Mutual
W
46-0
10/13
@ Medford
26-72
GAME LIVE NOW!
vs Deer Creek - Lamont
W
54-8
10/28
@ Tyrone
W
6-62
11/4
vs Ryan


OSSAA State First Round at Waynoka

W
46-0
11/11
vs Thackerville


OSSAA State Quarterfinals at Waynoka

W
64-14
11/18
vs Mt. View Gotebo


OSSAA State Semi-Finals at Watonga

W
0-50
11/25
vs Tipton


OSSAA State Championship at SNU

L
62-36
12/2
|

Michael Swisher
While out trick-or-treating with my kids Monday night, I was having a discussion with some of the other parents in our group about my Halloween experiences as a kid.
I vividly remember always loving the houses that gave away homemade cookies, brownies, caramel apples and - especially - popcorn balls.
I was reminiscing and remembering the good olí days when people used to hand out these homemade treats and it really made Halloween special.
As my kids were about midway through the evening and collecting a ton of Halloween candy, all three of them came running back to me telling they were just given popcorn ball.
They all wanted to know what it was exactly and if it was good?
Is it good?!?!?!?!?!