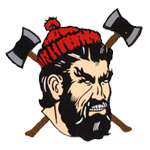 Wright City Lumberjax
Wright City, OK 74766
Boys Basketball
Girls Basketball
Baseball
Fall Baseball
Slow Pitch
Fastpitch
Click a sport in the menu above to view schedules & results.
|

Ben Johnson
It's that time of year again. Summertime has arrived, and high school sports fans are left waiting for more games in August. But fear not! The Publics and Privates OKpreps Podcast will help get you through the slow months.
This week the guys recap some state tournament baseball, including Edmond Santa Fe and Pryor winning titles for the first time for both programs. The guys also look back on the memorable moments from the 2018-2019 athletic season, including some cross country, football, basketball and much more.
The podcast closes out with Swisher breaking down this week's Skordle Shootout in Cushing. A solid field of small school hoopsters will be at Cushing Middle School, and Swisher gives you all the details you need to stop by and watch some basketball.
We'd welcome your feedback! Tweet at us - @michaelswisher & @benjohnsontul
|

Ben Johnson
OKLAHOMA CITY — Right or wrong, perhaps Wright City was best known for intervening and delaying the 2013 state baseball tournament in the state courts system.
No more.

Now the Class 2A No.1 Lumberjax can be known for being state champions following a 62-49 win over second-ranked Latta at State Fair Arena on Saturday night. Now Wright City has a golden achievement to add to the trophy case in far southeast Oklahoma — the first of its kind at the school.

"It's a privilege to bring it home," Wright City coach Joel Dickerson said. "I know our fans standing (in the arena), my former players — it means a lot to our community.

"…This group was just fortunate to get it done."

That they did.

CJ Briley made all seven of his field goal attempts, including three from beyond the 3-point arc, to lead Wright City with 18 points. His brother, Robert Briley, added a double-double with 14 points and 11 rebounds, to go along with five assists.

"It feels great," Robert Briley said of the school's first state championship. "Our hard work paid off, and I'm grateful for it."

In taking down the reigning state champions, Wright City out-rebounded Latta, 27-14, and the Lumberjax also shot 53.8 percent (21 of 39) from the field.

"My guys, they're really, really good shooters," Robert Briley said. "All we do is practice shooting 3s all the time."

Adam Jordan scored 20 points on 7 of 11 shooting in 31 minutes on the court. Trent Smith mixed in 19 points and eight rebounds for the Panthers (26-6).

The score was tied at 13 at the end of the first period, but a 17-10 second quarter put Wright City in front for good. And the end result was just what Dickerson preached about all season long.

"We talked about this all year," he said. "It's not about making a state tournament, it's not about winning one or two games, it's about winning this gold ball. These guys believed in that, and we got it done."

No. 1 Wright City 62, No. 2 Latta 49
| | | | | | |
| --- | --- | --- | --- | --- | --- |
| | 1st | 2nd | 3rd | 4th | Final |
| Latta | 13 | 10 | 9 | 17 | 49 |
| Wright City | 13 | 17 | 16 | 16 | 62 |
Latta (26-6): Adam Jordan 20, Trent Smith 19, Elijah Factor 8, Hyatt Hoppe 2.

Wright City (30-2): CJ Briley 18, Dalyn Burrell 15, Robert Briley 14, Justin Lecrone 9, Chris Trusty 6.
|

Michael Swisher
There's not many places that can lure Will Jones away from Garber.
Dale just happened to be one of them.
Jones was approved earlier this month to take over superintendent duties for Dale Public Schools.
He'll take over the role July 1 when the retirement of current Superintendent Ky Wilkins becomes official.
It will end a seven-year run at Garber, the last six as the school district's superintendent.
"My most fulfilling years in public education have been at Garber," Jones said. "It was a very difficult decision to leave."
However, the pull from Dale was too much to resist.
"There aren't too many places that would even allow me to consider leaving a great school like Garber," Jones said. "But Dale is one of those places."
"It's a place that expects excellence in academics as well as extra-curricular activities," he said.
Dale owns 40 state titles in athletics.
The baseball and softball teams have nearly annual reservations at their respective state tournaments. Baseball accounts for 21 state championships and softball another 11.
Girls basketball owns seven gold balls and has reached the state tournament every year of Eric Smith's tenure.
The boys basketball program didn't own a state championship…until about two weeks ago.
The Pirates, with nary a senior starter, claimed the 2A title.
That's the kind of programs Jones will be inheriting.
He feels he'll be turning over Garber's reins in solid shape as well.
Among his proudest achievements was helping pass one transportation and one building bond issue in 2018. Both got 84 percent voter approval.
The district now has two devices for every student…one for school and one for home.
"We've made some tremendous gains in technology," he said.
Jones also did what many small-school superintendents have had to do: Fill several roles.
"I leave here proud knowing that I was willing to do whatever I needed to help the district," he said.
That included dusting off his coach's whistle and taking over the boys basketball program prior to the 2017-18 season.
"I really thought my coaching career was over after 2009," Jones said. "There was someone above pulling the strings on that."
Under Jones, the Garber boys basketball team reached state three times in four seasons.
It peaked with a Class A state title in 2020 and a runner-up finish in 2021.
He stepped down after that season and hired Fletcher Reed away from Snyder to take his place.
Reed coached Garber to another runner-up finish in 2022.
The Garber girls basketball team, under longtime coach Jamie Davis, qualified for state for a third consecutive season.
The football team has reached the playoffs each of the last three years and all but once during Jones' tenure there.
Jones' oldest daughter, Karsen, graduated from Garber last year and is now a freshman at OSU.
His youngest daughter, Khloe, will be an eighth grader next year.
"For her, both academically and in extra-curricular activities, this is also a great fit," he said of Dale. He also said the location is ideal in a number of other ways, notably the proximity to his mother, who lives in Edmond.
"A lot of things just came together," Jones said, "to let us know this was the right move to make."