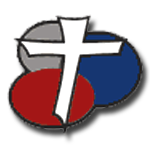 Bethany Christian School Bobcats
Bethany, OK 73008
Boys Basketball
Girls Basketball
Click a sport in the menu above to view schedules & results.
|

Ben Johnson
District play has arrived in full force, and there are great games all over the state this week.
Narrowing down the list to the top 10 games wasn't easy, but here it is:
1. 6AI No. 2 Jenks (3-0) at 6AI No. 1 Broken Arrow (3-0): This game was an offensive showcase for both teams last year, despite a relatively low-scoring 26-13 final, which was won by Jenks. Both teams accumulated more than 400 yards on offense, and Noah Cortes rushed for 164 yards on 22 carries. But it was Jenks quarterback Ian Corwin who passed for 365 yards and three scores. And thus Jenks' domination of Broken Arrow throughout the years continued. The Trojans have gone 14-2 against Broken Arrow since the Tigers won back-to-back seasons against Jenks in 2002 and '03.

2. 4A No. 1 Blanchard (3-0) at 4A No. 5 Bethany (3-0): Heck of a way to get things started in 4A-2. Blanchard is 6-3 against Bethany since 2008, but the two club have altered wins in the series since 2013. And it was Blanchard who won last year, 17-0.

3. 6AII No. 6 Lawton at 6AII No. 2 Midwest City (2-1): Expect points aplenty. Between Lawton's Miles Davis and Midwest City's Preston Colbert, there should be plenty of offensive fireworks. Midwest City has won the last two meetings, including a 41-35 victory last season.

4. 6AI No. 3 Owasso (1-2) at 6AI No. 4 Union (1-2): The Rams have scored at will this season with Will Kuehne at quarterback, but Owasso's defense has failed to stop anyone. Owasso is yielding an average of 44 points per game, and that's exactly how much Union scored against the Rams in last year's regular-season showdown. But then Owasso got its revenge with a 21-14 victory in the 6AI title game.

5. A No. 5 Thomas (2-1) at A No. 1 Hooker (3-0): Hooker has punished some out-of-state teams recently with wins over Booker (Texas) and Clayton (New Mexico). But now the Bulldogs return the the Sooner State and get fifth-ranked Thomas in District 1 play. Thomas won last year's game, 20-0, and expect another moderately low-scoring game again this year.

6. 5A No. 10 Noble (2-1) at 5A No. 8 Duncan (3-0): Talk a one-sided matchup throughout history. Since 1999, Duncan is 8-0 against Noble and the closest result along the way a 21-0 win for Duncan in 2006. The rest have been routs, including the last meeting between the two -- a 41-0 pummeling in 2011.

7. 4A No. 2 Wagoner (3-0) at Catoosa (3-0): Copy and paste the Noble-Duncan series information here. Only it's Wagoner owning the series for more than two decades. Since 1996, Wagoner is 10-1 against Catoosa, with the Indians' lone victory in 2011 (45-27). The two clubs have shared District 4A-3 real estate since 2010, and this one will go a long way in determining who finishes atop 4A-3 this year.

8. 6AII No. 3 Bixby (2-1) at 6AII No. 8 Sapulpa (3-0): Eli Williams and Co. have posted some impressive wins over Edison, Claremore and East Central and are off to a 3-0 start -- the best start to a Chieftains' season since going 4-0 to begin the 2013 campaign. The winning streak in 2013 was snapped by Jenks in Week 5 and Bixby followed with a win over the Chieftains. That actually began a current five-game winning streak for the Spartans over Sapulpa, including last year's 48-10 rout.

9. Lawton MacArthur (1-1) at 5A No. 2 Ardmore (3-0): The Tigers may be the higher-ranked team here, but it's been Lawton MacArthur with all the wins in this series dating back to 2005. The Highlanders won last season against Ardmore, 36-7, but the games in 2016 and 2015 were both decided by one point apiece.

10. A No. 2 Cashion (4-0, 1-0 A-3) at Christian Heritage (2-1, 1-0): These two reunite for the first time since 2009. The Wildcats' offense gets its rightful share of attention, but so far it's been the Cashion defense that has been dominant, allowing a total of 18 points through four games. And in an incredibly-deep District A-3, every victory is important.


Honorable mention
5A No. 9 Guthrie at Piedmont: Bluejays are 7-1 since the two started playing each other in 2006.

Stigler at 3A No. 4 Lincoln Christian: District 3A-3 is going to be deep, and someone among Lincoln Christian, Seminole, Stigler, Checotah and Idabel is going to miss the playoffs. Look for plenty of offensive fireworks in this one.

Chandler at 2A No. 4 Jones: Jones is 4-0 against Chandler since 1999, including a 58-6 victory in last year's playoffs.

Haskell at 2A No. 2 Sperry: The last time these two met was 2007 -- a 20-7 win for Sperry.

Meeker at Kellyville: Both clubs are off to surprising 3-0 starts, and they meet for the first time.

Spiro at 2A No. 3 Vian: Wolverines are 4-0 against Spiro since 2006, including a 32-14 win in the last meeting in 2013.

Pawnee at Tonkawa: Playoffs spots in District A-5 look like they will be difficult to come by with the likes of Barnsdall, Morrison, Pawhuska, Tonkawa and Pawnee off to solid starts. Since 2008, Tonkawa has won seven of eight meetings against the Black Bears.

B No. 2 Davenport at Strother: The Bulldogs have mercy-ruled Strother the past two seasons, but Strother is coming off solid wins of its own against Bowlegs and Sasakwa. One problem for Strother: Davenport posted 80 points last week!




So who wins all the matchups? Check back for our weekly picks on Thursday.
|

Michael Swisher
There's not many places that can lure Will Jones away from Garber.
Dale just happened to be one of them.
Jones was approved earlier this month to take over superintendent duties for Dale Public Schools.
He'll take over the role July 1 when the retirement of current Superintendent Ky Wilkins becomes official.
It will end a seven-year run at Garber, the last six as the school district's superintendent.
"My most fulfilling years in public education have been at Garber," Jones said. "It was a very difficult decision to leave."
However, the pull from Dale was too much to resist.
"There aren't too many places that would even allow me to consider leaving a great school like Garber," Jones said. "But Dale is one of those places."
"It's a place that expects excellence in academics as well as extra-curricular activities," he said.
Dale owns 40 state titles in athletics.
The baseball and softball teams have nearly annual reservations at their respective state tournaments. Baseball accounts for 21 state championships and softball another 11.
Girls basketball owns seven gold balls and has reached the state tournament every year of Eric Smith's tenure.
The boys basketball program didn't own a state championship…until about two weeks ago.
The Pirates, with nary a senior starter, claimed the 2A title.
That's the kind of programs Jones will be inheriting.
He feels he'll be turning over Garber's reins in solid shape as well.
Among his proudest achievements was helping pass one transportation and one building bond issue in 2018. Both got 84 percent voter approval.
The district now has two devices for every student…one for school and one for home.
"We've made some tremendous gains in technology," he said.
Jones also did what many small-school superintendents have had to do: Fill several roles.
"I leave here proud knowing that I was willing to do whatever I needed to help the district," he said.
That included dusting off his coach's whistle and taking over the boys basketball program prior to the 2017-18 season.
"I really thought my coaching career was over after 2009," Jones said. "There was someone above pulling the strings on that."
Under Jones, the Garber boys basketball team reached state three times in four seasons.
It peaked with a Class A state title in 2020 and a runner-up finish in 2021.
He stepped down after that season and hired Fletcher Reed away from Snyder to take his place.
Reed coached Garber to another runner-up finish in 2022.
The Garber girls basketball team, under longtime coach Jamie Davis, qualified for state for a third consecutive season.
The football team has reached the playoffs each of the last three years and all but once during Jones' tenure there.
Jones' oldest daughter, Karsen, graduated from Garber last year and is now a freshman at OSU.
His youngest daughter, Khloe, will be an eighth grader next year.
"For her, both academically and in extra-curricular activities, this is also a great fit," he said of Dale. He also said the location is ideal in a number of other ways, notably the proximity to his mother, who lives in Edmond.
"A lot of things just came together," Jones said, "to let us know this was the right move to make."