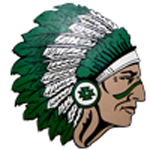 Quinton Savages
Quinton, OK 74561
Wrestling
Football
Boys Basketball
Girls Basketball
Baseball
Slow Pitch
Fastpitch
2022-2023 Football Schedule
Record: 10-4-1 | Unranked
vs Wetumka
L
12-26
9/1
vs Wetumka
L
12-26
9/2
@ Keota
W
22-64
9/9
vs Cave Springs
W
48-0
9/15
@ Weleetka
W
28-30
9/23
vs Strother
W
2-0
9/30
vs Midway
W
46-0
10/6
| | | | |
| --- | --- | --- | --- |
| | vs Midway | | Missing Score |
@ Caddo
W
34-62
10/13
vs Dewar
L
14-62
10/20
@ Porum
W
6-52
10/27
@ Webbers Falls
W
0-46
11/3
@ Webbers Falls
W
0-46
11/4
vs Welch


OSSAA State First Round at Quinton

W
54-6
11/11
vs Regent Prep


OSSAA State Second Round at Regent Prep

L
69-20
11/18
|

Ben Johnson
State tournament wrestling is this weekend, and small school basketball teams will be punching their tickets to the state tournament in area tournament play.
Listen in as we break it all down for you.

|

Michael Swisher
(Ed. note: Although his daughter is currently playing in three leagues and he is listed as the author, Michael Swisher is not smart enough to compile these rankings. They will be compiled each week by a committee consisting of several people associated with soccer in the state. We have dubbed them the Skordle Futbol Committee.)

6A Girls

Deer Creek

Edmond North

Broken Arrow

Norman North

Jenks

Union

Edmond Memorial

Bixby

Yukon

Owasso

6A Boys

Norman North

Jenks

Deer Creek

Broken Arrow

Mustang

Union

Edmond North

Bixby

NW Classen

Edmond Memorial

5A Girls

Bishop McGuinness

Piedmont

Bishop Kelley

Collinsville

Noble

McAlester

Lawton MacArthur

El Reno

Sapulpa

Claremore

5A Boys

Santa Fe South

Bishop Kelley

Southeast

Tulsa East Central

Lawton Eisenhower

Tulsa Will Rogers

Tulsa Memorial

Tulsa Edison

Piedmont

Bishop McGuinness

--

WEEK 1 – MATCHES OF THE WEEK

Friday March 3, 2023

GIRLS

Deer Creek (6A #1) vs. Norman North (6A #4) – State Championship Rematch

Bishop Kelley (5A #3) vs. Yukon (6A #9)

Union (6A #6) vs. Owasso (6A #10)

Edmond Sante Fe vs. Edmond Memorial (6A #7)

BOYS

Broken Arrow (6A #4) vs. Mustang (6A #5)

Oklahoma Christian School (3A) vs. Heritage Hall (3A)

Jenks (6A #2) vs. Mustang (6A #5)

Edmond Santa Fe vs. Edmond Memorial (6A #10)




Deer Creek (6A #3) vs. Norman North (6A #1)
|

Michael Swisher
While out trick-or-treating with my kids Monday night, I was having a discussion with some of the other parents in our group about my Halloween experiences as a kid.
I vividly remember always loving the houses that gave away homemade cookies, brownies, caramel apples and - especially - popcorn balls.
I was reminiscing and remembering the good ol' days when people used to hand out these homemade treats and it really made Halloween special.
As my kids were about midway through the evening and collecting a ton of Halloween candy, all three of them came running back to me telling they were just given popcorn ball.
They all wanted to know what it was exactly and if it was good?
Is it good?!?!?!?!?!