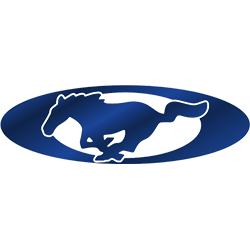 Oologah-Talala Mustangs
Oologah, OK 74053
Volleyball
Wrestling
Football
Boys Basketball
Girls Basketball
Baseball
Fastpitch
Boys Soccer
Girls Soccer
2022-2023 Football Schedule
Record: 5-5 | Unranked
@ Fort Gibson
W
14-26
8/26
@ Collinsville
L
41-21
9/2
vs Claremore
L
33-35
9/9
| | | | |
| --- | --- | --- | --- |
| | vs Cleveland | | Missing Score |
vs Cleveland
W
48-7
9/23
@ Wagoner
L
36-0
9/30
vs Catoosa
W
51-0
10/7
@ Skiatook
W
14-56
10/13
vs Miami
W
22-18
10/21
@ Cushing
L
70-21
10/28
vs McLain
L
13-25
11/3
|

Ben Johnson
Here's how things stand through Week 2 and 44 games picked by the Skordle fellas (and a few wives).


Last week
Michael Swisher: 11-2
Whitt Carter: 8-5
Ben Johnson: 11-2
Alicia Johnson: 11-2
Madison Carter: 9-4


Overall
Swisher: 37-7
Whitt: 27-17
Ben: 30-14
Alicia: 29-15
Madison: 25-19



Holland Hall at Metro Christian
Michael Swisher: Metro Christian
Whitt Carter: Metro Christian
Ben Johnson: Metro Christian


Kingfisher at Bethany
Michael Swisher: Bethany
Whitt Carter: Bethany
Ben Johnson: Bethany


Kingston at Sperry
Michael Swisher: Sperry
Whitt Carter: Sperry
Ben Johnson: Sperry


Putnam City North at Choctaw
Michael Swisher: PC North
Whitt Carter: PC North
Ben Johnson: PC North


Edison at Claremore
Michael Swisher: Claremore
Whitt Carter: Edison
Ben Johnson: Edison


Mustang at Westmoore
Michael Swisher: Mustang
Whitt Carter: Westmoore
Ben Johnson: Mustang


Elgin at Plainview
Michael Swisher: Plainview
Whitt Carter: Plainview
Ben Johnson: Plainview


Clinton at Lawton MacArthur
Michael Swisher: Lawton Mac
Whitt Carter: Lawton Mac
Ben Johnson: Clinton


Pawhuska at Morrison
Michael Swisher: Pawhuska
Whitt Carter: Pawhuska
Ben Johnson: Pawhuska


Ponca City at Collinsville
Michael Swisher: Collinsville
Whitt Carter: Collinsville
Ben Johnson: Collinsville


Chickasha at El Reno
Michael Swisher: El Reno
Whitt Carter: El Reno
Ben Johnson: El Reno


Oologah at Hilldale
Michael Swisher: Oologah
Whitt Carter: Oologah
Ben Johnson: Oologah


Checotah at Eufaula
Michael Swisher: Checotah
Whitt Carter: Eufaula
Ben Johnson: Checotah


Millwood at Cascia Hall
Michael Swisher: Millwood
Whitt Carter: Millwood
Ben Johnson: Millwood

Cashion at Crescent
Michael Swisher: Cashion
Whitt Carter: Cashion
Ben Johnson: Cashion

Hominy at Barnsdall
Michael Swisher: Hominy
Whitt Carter: Hominy
Ben Johnson: Barnsdall



|

Ben Johnson
Verdigris' offense took a drastic leap forward in 2018. A big credit for that goes to the offensive line, especially offensive tackle Austin Woods.
On Tuesday, Woods announced his commitment to Arkansas State on Twitter.
"Without the help of my coaches, teammates, friends, and most importantly my parents, this decision would of been much harder than I could've ever imagined," Woods tweeted.
Woods opted for the Red Wolves while holding offers from Eastern Kentucky, Illinois, Louisiana Tech, Texas State, Tulane and then two in-state Division II offers from Northeastern State and Central Oklahoma.
"It's extremely exciting," Woods told Skordle. "The thought of having my school paid for is unbelievable."