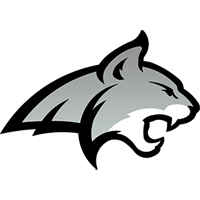 Bridge Creek Bobcats
Blanchard, OK 73010
Wrestling
Football
Boys Basketball
Girls Basketball
Baseball
Fastpitch
Boys Soccer
Girls Soccer
2023-2024 Football Schedule
Record: 4-6 | Unranked
vs Lexington
W
42-0
8/25
@ Elk City
L
28-8
8/31
vs Western Heights
W
42-12
9/15
vs Classen SAS
W
27-7
9/22
@ Bethany
L
38-0
9/29
vs Newcastle
L
3-40
10/6
@ Tuttle
L
49-3
10/12
@ Blanchard
40-10
GAME LIVE NOW!
vs Tecumseh
W
34-21
10/27
@ Harrah
34-8
GAME LIVE NOW!
|

Ben Johnson
The state's flagship wrestling program will have a new coach when the 2019-2020 season begins.

Perry's Ronnie Delk was hired as an assistant coach at Bentonville High School, after the school board in Arkansas approved the move Monday.
Delk took over at Perry prior to the 2011-2012 season and guided the Maroons to eight straight dual state wrestling titles. He also helped the Maroons garner five team titles during his eight years, giving Perry now a state-best 43 state championships.
The two-time state champion from Collinsville heads to Arkansas after three of his Perry wrestlers won individual titles in 2019. Ryan Smith (113), Dylan Avery (132) and Hadyn Redus (152) were all state champions for the Maroons at State Fair Arena in February.
After having a season-best six individual champions in 2018, Delk departs Perry having coached 16 individuals to state championships, including Smith, Avery, Redus, Cale Betchan and David Thomas all being two-time state champions during that time.