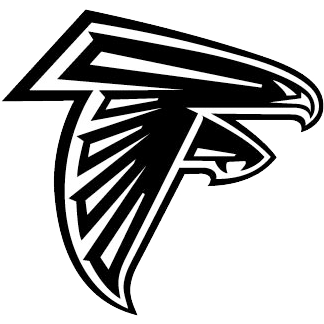 Turner Falcons
Burneyville, OK 73430
Wrestling
Boys Basketball
Girls Basketball
Baseball
Fall Baseball
Slow Pitch
Fastpitch
Click a sport in the menu above to view schedules & results.
|

Ben Johnson
It's hardware galore as spring sports wind down. Michael and Ben dissect baseball, slowpitch softball, golf, track & soccer as teams and individuals enter the final weekend of competition for this athletic season.
Find out which performances this spring have impressed the guys the most, and listen in as they give props to the outstanding offensive performances at the slowpitch state tournaments that happened to close out the school year.
All that, plus some coaching moves to mention, including Justin Brown filling the shoes left by Larry Callison at Tahlequah Sequoyah. And also some football recruiting tidbits.
Thanks as always for listening.
WE WANT YOUR FEEDBACK! Have a topic you'd like discussed, or have any questions for us, feel free to contact the show at:
EMAIL: ben@skordle.com
@michaelswisher†&†@benjohnsontul
|

Ben Johnson
Girls golf - state championship results

FIND FULL TOURNAMENT RESULTS HERE


Class 6A
Team
1. Edmond North - 621 - Huskies second straight championship and ninth overall
2. Jenks - 629
3. Edmond Memorial - 649
Individual
1. Sydney Hermann (Ponca City) - 144 (73-71) - Went from finishing in a tie for 10th at last yearís state tournament to winning this yearís title
2. Emma Shelley (Bartlesville) - 148 (71-77)
3. Emily Miller (Edmond North) - 150 (76-74)
Class 5A
Team
1. Durant - 666 - Lions pick up second title in program history (first was in 2016)
2. Duncan - 680
3. Ardmore - 737
Individual
1. Blayne Barker (Durant) - 146 (75-71) - Was last yearís seventh-place finisher in 5A.
2. Jaelynn Unger (Noble) - 150 (72-78)
3. Mika Ramos (Bishop Kelley) - 152 (75-77)


Class 4A
Team
1. Hilldale - 616 - Hornets first championship since 2015 and fifth overall.
2. Wagoner - 723
3. Muldrow - 724
Individual
1. Kenzie Kirkhart (Hilldale) - 146 (76-70) - Joins sister Katie Kirkhart as an individual state champion.
2. Maddie Kamas (Kingfisher) - 147 (73-74)
3. Jordan Clayborn (Hilldale) - 149 (74-75)
Class 3A
Team
1. Plainview - 582 - A move down to 3A this year secured the Indiansí third straight championship and fourth overall.
2. Purcell - 675
3. Dickson - 684
Individual
1. Reagan Chaney (Plainview) - 136 (66-70) - Was the fourth-place finisher in 4A last year before winning this yearís crown.
2. Taylor Towers (Rejoice Christian) - 143 (72-71)
3. Adeline Noron (Plainview) - 144 (70-74)
Class 2A
Team
*1. Oklahoma Christian School - 750 - Saints celebrated their first-ever girls golf championship in dramatic fashion.
2. Regent Prep - 750
3. Mooreland - 754
*Won in a playoff
Individual
1. Jenni Roller (Regent Prep) - 142 (73-69) - Roller wins the title in Regent Prepís first year competing for the OSSAA championship.
2. Brooklyn Benn (Oklahoma Christian School) - 146 (73-73)
3. Sarah Sherrard (Christian Heritage) - 154 (75-79)
Boys golf - state championship results
FIND FULL TOURNAMENT RESULTS HERE
Class 6A
Team
1. Owasso - 897 - A second-round 284 propelled the Rams to their first championship since 2015, while ending Edmond Northís three-year run of titles.
2. Edmond North - 901
3. Stillwater - 901
Individual
1. Jordan Wilson (Edmond North) - 213 (68-70-75) - Went from fourth place last season to state champion this year.
2. Cooper Wilguess (Edmond Memorial) - 217 (72-70-75)
3. Kyle Peterson (Bixby) - 218 (74-74-70)
Class 5A
Team
1. Guthrie - 916 - Beat Bishop McGuinness by eight strokes to win last yearís state championship, and this year enjoyed a 28-shot cushion for the programís fifth crown.
2. Bishop McGuinness - 944
3. Bishop Kelley - 949
Individual
1. Luke Morgan (Guthrie) - 213 (69-68-76) - Was eight shots off the winning pace last year for third place, but this season beat all other golfers and won by four strokes.
2. Hunter Oden (Piedmont) - (71-72-74)
3. David Woodliff (Bishop Kelley) - 223 (74-74-75)
Class 4A
Team
1. Heritage Hall - 911 - Chargers snagged their third straight title and 13th overall.
2. Cascia Hall - 950
3. Holland Hall - 951
Individual
1. Max Roberts (Ada) - 213 (70-72-71) - Had a seventh-place finish last year in the state tournament, but was one of three players to shoot a final-day 71 to claim the title.
2. Drew Mabrey (Holland Hall) - 217 (72-73-72) -
3. William McDonald (Heritage Hall) - 219 (75-69-75)
Class 3A
Team
1. Regent Prep - 882 - First program in school history to win its second championship. Rams won 2A last year and now 3A this season.
2. Oklahoma Christian School - 890
3. Kingston - 930
Individual
*1. Jaxon Dowell (OCS) - 202 (67-69-66) - Dowell edged out Goodman for last yearís championship by three strokes, and this time the Oklahoma commit won in a playoff.
2. Drew Goodman (Chr. Heritage) - 202 (63-69-70)
3. Jackson White (Regent Prep) - 207 (69-69-69)
Class 2A
Team
1. Turner - 924 - First team title since 2004 was never in doubt, thanks a 306 and a 308 in the first two rounds of the tournament.
2. Linc. Christian - 955
3. Community Christian - 956
Individual
1. Conner Boydston (Big Pasture) - 210 (66-74-70) - His first round 66 held up over the next two rounds, as he went from finishing fourth last season to first this year.
2. Brayden Strickland (Linc. Christian) - 215 (70-71-74)
3. Jackson Hoelker (Okla. Bible Academy) - 219 (71-71-77)
* Photo credit - Kevin Farr




|

Michael Swisher
Less than 24 hours after helping lead his team to another tournament championship, Bijan Cortes announced a big decision about his future.
The Kingfisher High School junior made it public early Sunday evening that he had committed to play basketball for the University of Oklahoma.
[Photo by Russell Stitt/www.stitt.smugmug.com]
ďI want to thank my friends and family for always pushing me to be the best person I can be. I would like to say a big Ďthank youí to Kingfisher and all the great people in it for always coming out and supporting me,Ē Cortes wrote in a statement on social media.
He continued: ďThank you to Coach (Lon) Kruger and the University of Oklahoma staff for believing in my talents. Iím proud to say that I am officially a Sooner! 110% COMMITTED.Ē
Cortes scored 26 points the previous night in Kingfisherís 85-42 win over Guthrie in the finals of the Buckle of the Wheatbelt Invitational.
The Jackets have won 38 straight games and are 72-2 since Cortes began starting as a freshman. During that stretch, theyíve been a 4A state runner-up (2018) and state champion (2019).
KHS is 16-0 this season, during which Cortes has averaged 21.0 points, 4.1 rebounds, 5.8 assists and 2.4 steals. Heís shooting 62.1 percent overall, which includes 56.9 percent from 3-point range.
Rivals, a national recruiting service, has him listed as the 150th-ranked player in the country for the Class of 2021 and the 31st-ranked point guard.
Anther service, 247, has him listed at No. 230 and 37, respectively.
Cortes, who is 6-foot-2, received an offer from OU last April. He also hauled in offers from Oklahoma State, Tulsa, Oral Roberts, North Texas and Texas-San Antonio.
ďOU just felt like home and the coaches there made me a main priority and they always text me telling me that I can be Ďthat guy,íĒ Cortes told Michael Swisher of Skordle and the Kingfisher Times & Free Press.
Cortes was primarily recruited by OU assistant coach Carlin Hartman, as well as head coach Lon Kruger. Both were in Kingfisher to watch Cortes practice earlier this month.
He said Normanís proximity did play a role in his decision.
ďWhy not do it in the home state close to family?Ē he said. ďThat made me want to be a Sooner.Ē
Cortes knows he could have waited to see if other offers came in, but felt the timing was right to commit.
ďI wasnít like ĎIím ready to get it over with,íĒ he said. ďBut I also knew for sure this was my favorite school and staff, so why wait?Ē
|

Ben Johnson
Booker T. Washingtonís head-coaching vacancy didnít last long. The Tulsa World reported that Brad Calip would be vacating his post as Hornets head coach for an assistant coaching job at Owasso on Sunday.
On Monday, Tulsa Public Schools is expected to formally announce Jonathan Brown as the Hornets new head coach at Booker T. Washington, according to multiple sources. Brown will be elevated from his current defensive coordinator role.
Calip leaves after going 32-15 during a four-year run as head coach. During that time, Booker T. Washington won the 2017 Class 6AIi state championship.
Brown is a former Booker T. Washington standout who graduated in 1994. He played college football at Tennessee and spent time during his professional career in both the NFL and Canadian Football League.
|

Ben Johnson
Owasso recently knocked off Jenks, 14-6, for the Class 6AI championship in Edmond on Dec. 6. It had been determined several weeks before the playoffs started that all 11-man football title games would be played at the University of Central Oklahomaís Wantland Stadium.
But now that the season is over, one state senator is sounding off on the Oklahoma Secondary School Activities Associationís decision to force Jenks and Owasso play in a championship game at the other end of the Turner Turnpike.
Sen. J.J. Dossett (D-Sperry) has proposed a bill that he hopes will generate conversation in next yearís legislative session that would allow school districts to determine their playing destination.

Skordle contacted Dossett this weekend and wanted to ask Dossett a few questions.

What made you want to put together the legislation to present it when the legislative session starts in 2020?
Basically, it was the outcry from my community. There are some people that donít like the idea, or the ideas that I have brought up. I purposely wanted until after the game had happened. I filed it on Monday after the game, because I didnít want it be become a distraction. Thereís enough of an outcry and a complaint that have a good point on why we played the game where we did and why we didnít play it where we had the last five, six or seven years. It worked out great for everyone involved when it was played at the University of Tulsa. I had to bring it up; I had to bring up the discontent that my community, Jenks and a lot of the Tulsa area have with the decision that was made by a state-wide group -- that forced this decision on us and did not seek our input.
It was basically left to the football coaches association to make this decision, and most of the people involved werenít going to face the ramifications of their schoolís decision. It was made against the two schools that were playing and were against the decision that was made.
There should be a way for more flexibility with your local school districts that are competing in this situation to be able to not have to go play at a place that was deemed Ďthis is the state championship site,í especially when there were all the problems of playing late on a Saturday night. There were going to be how many teenage drivers on the turnpike late on a Saturday night in December? And, the stadium was nowhere near able to hold our crowd.
All of this put together, in my mind, says we need to do this better and there needs to be a way to do this better. There needs to be a way that we can go play this game somewhere else. I mean, we could have played at Broken Arrow and it would have been able to hold our fans. We could have played in a bunch of different stadiums here in the Tulsa area.
I heard there were 8,000 fans at the game at UCO, and at TU there would have been 20,000, so we stopped people from coming to the game by putting that distance barrier there. Nobody wants that; we want the community to come to the game, if possible.

What would you say to the people that say Senate bill 1111 is a waste of everyoneís time and could be spent discussing something else?
There are thousands of bills filled every year -- some of them get picked up and some donít. It doesnít waste any more time in committee or on the floor. Itís the legislatorís job to conduct the peopleís business, so if a community has an idea or wants to change something, itís the job of the legislator to consider it and go forward from that. And I agree, this is not the most pressing issue in the state of Oklahoma -- I 100 percent agree -- but if thereís a problem, itís the job of the legislator to address an issue that their community is considered about. Senate district 34 up here in north Tulsa County, where we live, we definitely had a concern on this issue. Therefore, itís my job to bring forth such ideas, if the people of my district are concerned about it.
As a former coach, I would like to mention this: I absolutely do not care where weíre playing. We donít care where we play because we were going to win, and thatís the mindset they have. I speak only, and exclusively, from a community standpoint. The community has an opinion on this, and I happen to 100 percent agree with them. If I were still coaching for the Rams, I wouldnít care one bit.


So youíre advocating to play the games at the University of Tulsa, if thatís a viable option?
You have to ask, Ďis this the best we can get?í and I donít think the current option is the best we can get. Weíve seen what good looks like, and it was last year, the year before and the year before, when two Tulsa teams make the championship game and we fill up Chapman Stadium. In my opinion, the OSSAA wins unless something crooked is going on over there. Because if weíre doubling the amount of people going to the game, they make more money -- or thatís how I understand it. I donít understand at all why you wouldnít let local school districts make the best decision for them. If Idabel and McAlester were playing for a championship, then they need to go play that at Eastern (Southeastern Oklahoma State) in Durant. No sense in making those schools drive to Edmond. There needs to be a way out for those schools to be play, and play where it makes sense for the fanbase and a public safety standpoint.


What are your thoughts on playing the Class 6A championship games in Tulsa during the week that they currently use as a bye week?
Sure, that would be an option. Theyíve done the bye week because of the amount of teams in the playoff. Honestly, the whole 6AII thing has been a disaster. Itís handed Bixby a bunch of trophies, and itís been really messed up for my community and I was still coaching when all of it went down. I was still coaching at Owasso at the time. Itís ridiculous for us to travel to Moore -- to play Southmoore or Moore -- and a team that canít even fill up the home stands and play on a Thursday night. Like, why are we doing this? Why arenít we playing Sand Springs or Bixby or Muskogee during the regular season, and then do something different for the playoffs, if necessary?

The initiative to have all the championship games played at one site was pushed by the Oklahoma Football Coaches Association, but itís sounding like not all coaches were onboard with that proposal. How do you think that could have been handled differently?
On how the coaches association makes decisions, I do not know. I hear a lot about Texas, and they like it and thatís fine. From my point of view, if two Houston teams make the championship in any given class, for them to go all the way to Dallas is wrong. I donít buy into the notion of Ďwell, Texas does it this way, so we should do it this way.í Itís the same way with basketball and the big schools playing in Tulsa. If Edmond and Putnam City are playing in the finals, then thatís the wrong decision. Iím not trying to whine; Iím trying to do whatís best for our kids.

What kind of reception do you think this will get when you present it to committee?
Who knows. On these things, you never know. We have these kinds of battles: Tulsa vs. Oklahoma City or urban vs. rural. I will approach other legislators from a straight forward standpoint and say our local school districts are better off when local school districts are making decisions. We donít need state-wide entities or state agencies making blanket decisions for everyone. I have 100 percent faith that the Owasso administration, athletic director, superintendent and all of the above -- and same at Jenks -- would make the right decision for their kids. But when we had that responsibility over to a group of people that arenít in our community, then you donít get as good of an outcome. Thatís the way I see this situation playing out here.

There are some that say the Oklahoma legislature should stay out of high school sports. How do you feel about that?
I absolutely agree, if everything is running properly. The legislature cannot determine how the OSSAA operates within, because itís an agency with itís own control. There are three things in the statute that says schools will not be part of an association that does this, this or this. What Iíve done is adding a fourth. All my bill does is add language that school districts would have flexibility to pick their own locations for championship games.





|

Ben Johnson
Shawnee is searching for a new head football coach for the first time in almost two decades.
Billy Brown is out after 16 season as the Wolvesí head coach, a source with direct knowledge has told Skordle.
Shawnee was 92-84 in Brownís tenure and reached the playoffs 10 times.
That included a trip to the 5A semifinals in 2004, Brownís second year. The Wolves reached the quarterfinals five other seasons.
The production dipped the last two seasons as Shawnee went 2-8 both years and missed the playoffs.
After reaching the playoffs three straight seasons from 2012-14, Shawnee has missed the postseason three of the last five years.
|

Michael Swisher
I respect the hell out of the Tulsa World.
Any publication that dedicates the resources it does to high school coverage and employs the likes of Barry Lewis and Mike Brown for those purposes gets more than a tip of the cap from me.
Heck, even its managing editor - Mike Strain - is a one-time preps writer for The Oklahoman who once donned football pads and practiced with the Bray-Doyle Donkeys for a story.
Itís good people.
With that said, Iím going to disagree - quite respectfully - with an editorial the newspaper ran Dec. 2 regarding the state high school football championships.
In case you werenít aware, the OSSAA announced last month the University of Central Oklahomaís Wantland Stadium in Edmond would be the host site for all 11-man football title games this year.
Five of those games will be played this weekend, two on Friday and three Saturday, in what will be a long-awaited buffet of football for Oklahoma fans.