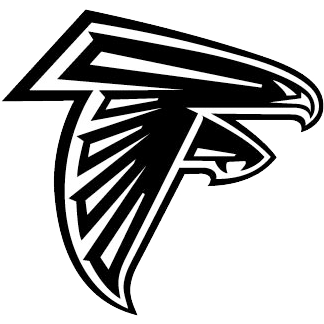 Turner Falcons
Burneyville, OK 73430
Wrestling
Boys Basketball
Girls Basketball
Baseball
Fall Baseball
Slow Pitch
Fastpitch
Click a sport in the menu above to view schedules & results.
|

Ben Johnson
It's hardware galore as spring sports wind down. Michael and Ben dissect baseball, slowpitch softball, golf, track & soccer as teams and individuals enter the final weekend of competition for this athletic season.
Find out which performances this spring have impressed the guys the most, and listen in as they give props to the outstanding offensive performances at the slowpitch state tournaments that happened to close out the school year.
All that, plus some coaching moves to mention, including Justin Brown filling the shoes left by Larry Callison at Tahlequah Sequoyah. And also some football recruiting tidbits.
Thanks as always for listening.
WE WANT YOUR FEEDBACK! Have a topic you'd like discussed, or have any questions for us, feel free to contact the show at:
EMAIL: ben@skordle.com
@michaelswisher & @benjohnsontul
|

Ben Johnson
Girls golf - state championship results

FIND FULL TOURNAMENT RESULTS HERE


Class 6A
Team
1. Edmond North - 621 - Huskies second straight championship and ninth overall
2. Jenks - 629
3. Edmond Memorial - 649
Individual
1. Sydney Hermann (Ponca City) - 144 (73-71) - Went from finishing in a tie for 10th at last year's state tournament to winning this year's title
2. Emma Shelley (Bartlesville) - 148 (71-77)
3. Emily Miller (Edmond North) - 150 (76-74)
Class 5A
Team
1. Durant - 666 - Lions pick up second title in program history (first was in 2016)
2. Duncan - 680
3. Ardmore - 737
Individual
1. Blayne Barker (Durant) - 146 (75-71) - Was last year's seventh-place finisher in 5A.
2. Jaelynn Unger (Noble) - 150 (72-78)
3. Mika Ramos (Bishop Kelley) - 152 (75-77)


Class 4A
Team
1. Hilldale - 616 - Hornets first championship since 2015 and fifth overall.
2. Wagoner - 723
3. Muldrow - 724
Individual
1. Kenzie Kirkhart (Hilldale) - 146 (76-70) - Joins sister Katie Kirkhart as an individual state champion.
2. Maddie Kamas (Kingfisher) - 147 (73-74)
3. Jordan Clayborn (Hilldale) - 149 (74-75)
Class 3A
Team
1. Plainview - 582 - A move down to 3A this year secured the Indians' third straight championship and fourth overall.
2. Purcell - 675
3. Dickson - 684
Individual
1. Reagan Chaney (Plainview) - 136 (66-70) - Was the fourth-place finisher in 4A last year before winning this year's crown.
2. Taylor Towers (Rejoice Christian) - 143 (72-71)
3. Adeline Noron (Plainview) - 144 (70-74)
Class 2A
Team
*1. Oklahoma Christian School - 750 - Saints celebrated their first-ever girls golf championship in dramatic fashion.
2. Regent Prep - 750
3. Mooreland - 754
*Won in a playoff
Individual
1. Jenni Roller (Regent Prep) - 142 (73-69) - Roller wins the title in Regent Prep's first year competing for the OSSAA championship.
2. Brooklyn Benn (Oklahoma Christian School) - 146 (73-73)
3. Sarah Sherrard (Christian Heritage) - 154 (75-79)
Boys golf - state championship results
FIND FULL TOURNAMENT RESULTS HERE
Class 6A
Team
1. Owasso - 897 - A second-round 284 propelled the Rams to their first championship since 2015, while ending Edmond North's three-year run of titles.
2. Edmond North - 901
3. Stillwater - 901
Individual
1. Jordan Wilson (Edmond North) - 213 (68-70-75) - Went from fourth place last season to state champion this year.
2. Cooper Wilguess (Edmond Memorial) - 217 (72-70-75)
3. Kyle Peterson (Bixby) - 218 (74-74-70)
Class 5A
Team
1. Guthrie - 916 - Beat Bishop McGuinness by eight strokes to win last year's state championship, and this year enjoyed a 28-shot cushion for the program's fifth crown.
2. Bishop McGuinness - 944
3. Bishop Kelley - 949
Individual
1. Luke Morgan (Guthrie) - 213 (69-68-76) - Was eight shots off the winning pace last year for third place, but this season beat all other golfers and won by four strokes.
2. Hunter Oden (Piedmont) - (71-72-74)
3. David Woodliff (Bishop Kelley) - 223 (74-74-75)
Class 4A
Team
1. Heritage Hall - 911 - Chargers snagged their third straight title and 13th overall.
2. Cascia Hall - 950
3. Holland Hall - 951
Individual
1. Max Roberts (Ada) - 213 (70-72-71) - Had a seventh-place finish last year in the state tournament, but was one of three players to shoot a final-day 71 to claim the title.
2. Drew Mabrey (Holland Hall) - 217 (72-73-72) -
3. William McDonald (Heritage Hall) - 219 (75-69-75)
Class 3A
Team
1. Regent Prep - 882 - First program in school history to win its second championship. Rams won 2A last year and now 3A this season.
2. Oklahoma Christian School - 890
3. Kingston - 930
Individual
*1. Jaxon Dowell (OCS) - 202 (67-69-66) - Dowell edged out Goodman for last year's championship by three strokes, and this time the Oklahoma commit won in a playoff.
2. Drew Goodman (Chr. Heritage) - 202 (63-69-70)
3. Jackson White (Regent Prep) - 207 (69-69-69)
Class 2A
Team
1. Turner - 924 - First team title since 2004 was never in doubt, thanks a 306 and a 308 in the first two rounds of the tournament.
2. Linc. Christian - 955
3. Community Christian - 956
Individual
1. Conner Boydston (Big Pasture) - 210 (66-74-70) - His first round 66 held up over the next two rounds, as he went from finishing fourth last season to first this year.
2. Brayden Strickland (Linc. Christian) - 215 (70-71-74)
3. Jackson Hoelker (Okla. Bible Academy) - 219 (71-71-77)
* Photo credit - Kevin Farr




|

Michael Swisher
It was halftime of one of the most anticipated Class A matchups of this young football season.
Top-ranked Cashion and third-ranked Thomas featured some of the state's best talent and physical specimens and were embroiled in a battle that saw them separated by just seven points at the game's midway point.
The teams were exiting the field on the west end and headed for their respective locker rooms.
Cashion assistant Cale Cochran was in the throng of players and coaches marching up the incline when he heard someone shout out "Coach!"
"Coach!" the voice rang again. "Hold up!"
Cochran turned around and saw the Terriers' big No. 71 running right toward him.
It was Aden Kelley.
"He was THE baddest dude on the field," Cochran said of Kelley.
And the baddest dude on the field had Cochran in his sights and nobody was going to be able to stop him.
• • •
July 2 was supposed to be the greatest day of Cale Cochran's life.
It was then that his wife, Jacie, gave birth to their firstborn, Jaxon Jay.
However, complications after the baby's birth led to Jacie's unexpected and tragic death at the age of 26.
It left Cochran without a wife and Jaxon without a mother.
The outpouring of support since that day has been tremendous.
Both Cashion and Washington – Jacie's hometown – erected memorials in her honor.
There have been fundraisers and numerous other showings of comfort from both communities.
Cochran gets help with the baby from his family around Cashion as well as Jacie's parents in Washington.
Still, times aren't easy.
"One of the toughest things is being at home," Cochran said. "That's where we were all going to build our memories together."
One of the best breaks from reality for Cochran is coaching football.
"Football is my smokescreen," he said. "I can go out on the field and not think about things for a few hours."
That's what Cochran was doing last Friday night.
His Cashion Wildcats got on top of Thomas 14-0 early, but the Terriers had cut their deficit in half and had a modicum of momentum headed into halftime.
Cochran was contemplating the myriad of adjustments that could be made in preparation for the second half when he heard that voice behind him.
• • •
Aden Kelley is no ordinary 18-year-old kid.
He's a 6-foot-3, 285- pound monster on the field.
Kelley plays right tackle and defensive end for Thomas and his rare combination of size, ability and athleticism garnered him 21 Division I football offers.
247 Sports has him rated as a four-star prospect and the fourth-best recruit in Oklahoma in the Class of 2021.
In July, Kelley committed to play at Oklahoma State University.
He'd just spent 24 football minutes in the trenches trying to clear paths for his running backs and quarterback on one side of the ball while being double- and triple-teamed on the defensive side.
With his entire face covered in eye black and sweat soaking his uniform, Kelley was also headed to his locker room.
However, he wasn't thinking about adjustments.
When he realized Cale Cochran was in front of him, all he thought about was getting his arms wrapped around him.
•••
Kelley was aware that Cochran's world had been shattered nearly three months ago.
"I remember back when it happened," Kelley said. "I was heartbroken about it."
Thomas was off the week before when Cashion played at Minco, but Kelley was among the Terrier contingent who went to scout the Wildcats.
"I wasn't real sure what he looked like, but he walked by us and someone said that was him," Kelley recalled. "I didn't say anything to him then and it frustrated me all week."
So when Kelley looked ahead of him and saw Cochran pacing toward the locker room, he wasn't going to let another opportunity pass.
"I had no intentions on making it a point to find him," Kelley said. "Of course, you want to say something, but you don't know if it's going to work out."
It did.
Kelly shouted out: "Coach! Coach! Hold up!"
Cochran turned around and Kelley charged toward him.
"He ran up to me and gave me a huge hug," Cochran said.
"He told me that I have a beautiful baby boy and prays for me everyday."
Simply put, Cochran was blown away.
"It was surprising," he said. "I didn't know what he was going to say to me."
To Kelley, it was just the right thing to do.
"There's more to life than what I was going in to listen to at halftime," Kelley said.
"The fact is, that man is hurting. He's hurting bad and I wanted to do what I could to make him feel better."
Initially, it had the reverse effect.
Football was supposed to be Cochran's escape. Kelley's gesture momentarily took him out of that.
"It was one of those things that reminded me again that she's not here anymore," Cochran said. "I went inside the locker room and couldn't think about football anymore.
"It was hard to leave the locker room. It was probably the first time since I've been coaching football where football became very small to me."
As halftime came to an end, Cashion head coach Lynn Shackelford and assistant D.L. Robertson told Cochran it was time to head back out.
"Something came over me and I got up and went out there and coached," Cochran said. "It took a couple of minutes into the half for me to get back into football mode."
Cashion eventually won the game 28-7 as the Wildcats pulled away in the fourth quarter.
"Man they're a great team," Kelley said. "That was such a great test for us and I just hope we get a chance to do it again in the playoffs."
Cochran later had the time to truly let it soak in what Kelley had done in the heat of battle.
"There's an 18-year-old kid going through a big game and he had the gumption to come up and say that to me.
"That shows the kind of kid he is."
"Absolutely he is," said Rob Friesen, the first-year Thomas superintendent who spent the previous seven years as superintendent at Okarche.
"He is as good as they get."
Cochran chronicled the interaction the next day on social media.
"Although it hit me pretty hard where I was reminded yet again that I'll never see her again…I was absolutely impressed with this young kid's actions. I have always heard how great of a kid he is, but I sure am thankful he came up and said those nice words. He is an 18-year-old kid who was brought up to respect and support people going through a hard time," Cochran wrote.
The Facebook and Twitter posts received tons of interactions.
"It's cool to see how you reach and touch people like that," Kelley said. "I didn't want it to blow up. I was just trying to do the right thing."
The right thing meant a lot to Cochran.
"It was a reminder that she's not here, but also a nice reminder that people are thinking of me," he said.
Life went on for Kelley this week and it's a busy one.
On Thursday alone he had school, football practice, a team meal, an FFA meeting (he's the chapter's vice president) and then he helped his classmates work on their homecoming parade float.
Although his actions on Sept. 14 will stick with people for a long time, he didn't feel it was out of the ordinary.
"There's a bigger picture," he said. "The good Lord has a plan for us all and I believe you have to stick to that.
"And I just wanted (Coach Cochran) to know he had my support."
|

Michael Swisher
By John Hardaway - Missing the State Fair
Someplace I like to eat - State Fair of Oklahoma
Sadly, there was no State Fair this year.
That means no annual food gorging pilgrimages for thousands of Oklahomans to indulge in all things deep fried, smoked, on a stick, and low carb/low calorie.
In honor of this sacred rite of passage for so many, here is the State Fair food blog from last year.
Enjoy and remember the good times!
And, like so many things, hopefully the State Fair is back in 2021.
Someplace to eat if going to Game of the Week…Flamingo
Check out the food blog post from last year that covered the Flamingo Lounge in Enid.
If you're going to ANY game in Enid, that's where you need to go…and there should be plenty of you in town.
We have our Game of the Week as undefeated Crescent is visiting Oklahoma Bible Academy.
However, Jenks will be in town to play Enid and Chisholm is hosting Oklahoma Christian School fans.
So all of you Crescent, Jenks and Edmond folks are strongly encouraged to stop by the Flamingo. You won't be disappointed.
Something to make at home this Week - Camp Potatoes
This is one of the best potato casserole recipes of all time and, ironically, maybe the easiest to make.
Mrs. Debbie Weckstein, wife of Frontier boys basketball coach Bob Weckstein, gets the credit for this classic with what she calls "Sinful Potatoes."