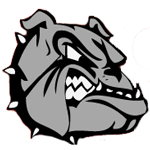 Cache Bulldogs
Cache, OK 73527
Volleyball
Wrestling
Football
Boys Basketball
Girls Basketball
Baseball
Slow Pitch
Fastpitch
Boys Soccer
Girls Soccer
2019-2020 Football Schedule
Record: 0-0 | Unranked
vs Altus
8/30
7PM
vs Marlow
9/13
7PM
@ Sulphur
9/20
7:30PM
vs Anadarko
9/27
7PM
@ Chickasha
10/4
7PM
@ Elk City
10/11
7PM
vs Newcastle
10/17
7PM
@ Weatherford
10/25
7PM
vs Elgin
11/1
7PM
@ Clinton
11/8
7PM
|

Ben Johnson
OKLAHOMA CITY -- Zane Coleman stepped off the podium and started fielding multiple requests. Everyone inside Jim Norick Arena wanted to snap a photo with the newest member of the four-time state champion club.
The Choctaw senior joined the exclusive membership with a 1-0 victory over Broken Arrow's Bryce Mattioda, making it 37 wrestlers to be share the lofty accomplishment.
"It's unbelievable," said Coleman, the 170-pound senior who did it with his dad, Benny Coleman, coaching him to all four championships. "I dreamed about this forever, and now that it's come true I couldn't be happier."
Finishing as Class 6A's Most Outstanding Wrestler of the state tournament capped Coleman's career and wrapped up a 41-1 season. He'll soon depart for Tempe, Arizona, where he'll join the Arizona Sun Devils program.
"They have a great coaching staff," Zane Coleman said, "and I think we're the No. 2 recruiting class right now, so we have good things coming."



Class 3A wrap-up
Perry wins another title; Bridge Creek claims first individual crowns
The state's preeminent wrestling program did what it normally does to end each wrestling season: pose with a trophy to memorialize another team championship. For Perry, that's now 43 team championships. The closest to the Maroons? Tuttle and Midwest City with 16.
"It's pretty awesome to win as a team," Perry's Ryan Smith told the Stillwater NewsPress. "Since I've been a freshman, we've won every year. All of my teammates did what they're supposed to do."
Smith picked up one of three individual championships for the Maroons. Smith beat Walters' Remington White, 4-2, to capture the 113 title. Dylan Avery (132) and Hadyn Redus (152) claimed the Maroons other two championships.
- Smith, DePron lead Bridge Creek: The Bridge Creek Bobcats had waited long enough, so Kolton Smith made sure to make quick of his opponent. Smith, at 126 pounds, pinned Marlow's Anthony Orum in 58 seconds to claim Bridge Creek's first individual championship.
Then Kolby DePron followed at 145 with another title, picking up a 10-8 victory over Geary's Landon Holt to double up the Bobcats' hardward in one evening.
"It feels insane," DePron said. "I don't think it's sunk in yet. … I hardly remember the match. Just an adrenaline rush; I went out and barfed everywhere."
- Marlow finishes second: Perry was too far out of reach, but Marlow still made plenty of noise in the championship matches on Saturday night. Tyler Lawson (106) picked up a title with a 6-2 over Vian's Braylen Rodgers, and Kobey KIzarr pinned Pawhuska's Price Perrier at 6:57 to pick up the Outlaws second title.
Perry topped the 3A leaderboard with Marlow in second place with 91 points.
- Other 3A titles: Vinita's Alex Prince won the 120 crown with an 8-3 win over Newkirk's Dayton Cary. Sperry's Bryce Carter beat Comanche's Cade Cook 6-4 at 170 pounds. Blackwell's Drake Barbee (182) pinned Inola's Brody Jenkins at 2:33.
All three became first-time champions.
Checotah's Cade Shrosphire beat Marlow's Tyler Lavey, 3-2, in an ultimate tiebreaker. Vian's River Simon (182) pinned Perry's Kohl Owen at 3:41. Comanche's Konner Doucet picked up a 15-0 technical fall over Berryhill's Nico Lopez for the 220 crown, and Davis' Cooper Webb won the heavyweight crown by pinning Perry's Teaguan Wilson at 1:20. All four became repeat champions. It was the second for Shrosphire, Simon and Webb, and Doucet picked up his third in three years. He'll attempt to become a four-time state champion as a senior next season.



Class 4A wrap-up
Long breaks McLain's title drought; Tuttle picks up title No. 16
McLain's TJ Long put the Titans back on the wrestling map at State Fair Arena. In perhaps the match of the night, Long went back and forth with Tuttle's Logan Farrell in the 126-pound title bout before ultimately picking up a 12-10 win in sudden victory.
It was McLain's first individual championship since 1977 (Greg Hawkins at 178 pounds).
"It sounds like I just wrote my name in the record books," Long said.
Long, last year's runner-up at 126 pounds, capped his senior season at 36-0.
"I lost in the finals last year," Long said. "And I said, 'that's not happening this year. I'm known for clutch situations, so I was like, 'I got this.'"
- Tuttle wins again: There was never a doubt -- even before the weekend started -- as to who would claim the 4A championship. Tuttle made it look easy again, claiming 229 points to cruise to its 16th championship in its program's history.
"I transferred to Tuttle my eighth grade year to experience this, and it's great," said Plott, ranked third nationally at 170 pounds. "The group of guys we have right now is like a family. We hang out a lot, and we're all really close."
Garrett Steidley (113), Ryder Ramsey (132), Brady DeArmond (145), Luke Surber (152), Plott and Carson Berryhill (195) each picked up individual crowns for the Tigers. Reese Davis (120), Farrell (126), Bryce Dauphin (138), Harley Andrews (160) and Kavan Guffey (182) were all runners-up at their respective weights.
-- Cascia Hall sophomore Eli Griffin picked up a 9-1 major decision win over Cushing Luke Ahrberg for his second title in two years. The Commandos have claimed at least one individual title every year since Mike Bizzle won the school's first in 2002.
-- Heritage Hall's Val Park beat Dauphin 3-0 for his third consecutive championship. He became the school's fourth wrestler to win at least three individual championships, with Rodrick Mosley being the most recent with his title at 152 last season.
-- Cushing picked it first individual championships since 2014. Jacob Ahrberg finished the season 26-0 with a 9-8 win over Tuttle's Harley Andrews. Gage Hockett followed at 182 and beat Tuttle's Kavan Guffey 3-2 in an tiebreaker. Hockett finished the season 32-0.
-- Bristow's Luke Fortney pinned Poteau's Seth Ford at 3:06 to claim the 220 championship, Bristow's first since 2007.
-- Other 4A champions included Wagoner's Braden Drake (120) and Blanchard's Ryder Wiese at heavyweight.


Class 5A wrap-up
Collinsville, Skiatook split 5A title; Borror wins for a 3rd time
The pressure was sitting squarely on Korbin McLaughlin's shoulders. The Skiatook senior needed a victory at 220 pounds for the Bulldogs to have a chance at the Class 5A championship.
Collinsville was leading Skiatook 137 to 133, and a win by decision by McLaughlin would be enough to pull the Bulldogs even. Anything better than that would give Skiatook the championship outright, two weeks after celecrating a dual state title in Shawnee.
McLaughlin wound up beating Claremore's Seth Seago, 4-1, meaning Skiatook and Collinsville both left Jim Norick Arena with first-place honors.
Collinsville finished with four individual champions, including junior Caleb Tanner (132) beating Skiatook's Cody Francis, 9-0, for his third title in three years. Two Cardinal freshmen claimed their first titles: Cameron Steed (106) and Jordan Williams (113). Rocky Stephens (120) followed with a title by posting an 8-0 win over Carl Albet's Jayston Cato.
Skiatook sophomore Josh Taylor (126) picked up his second championship in as many seasons with a 9-3 win over Collinsville's Jordan Cullors. Then the Bulldogs' Cougar Anderson capped an unbeaten season (38-0) by pinning Piedmont's Landis Scoon at 4:36 for the 152 crown.
For Collinsville, it's the Cardinals' second straight championship, and Skiatook claimed its first title since 1987.
- Borror bests 182 field: Piedmont's Austin Cooley jumped out to an early lead against Coweta's Talon Borror. But Borror didn't let that last long, rallying to pin Cooley at 2:43 to pick up his third consecutive championship.
"There's a lot of hard work that goes into it," Borror said. "Now it's time call it a career."
Well, high school career, that is. Borror wrapped up his senior varsity stint at 38-2 and now will head to Norman and join the Sooners.
"We're building a good team and have a lot of good recruits coming in," Borror said. "Looking to make a run at the top."
- Hicks prevails for Durant's 1st title: Durant's Cody Hicks trailed early on, but he rallied for a 6-4 win over Glenpool's Gage Hight. Now Hicks will forever be known as the first Durant wrestler to win an individual championship for the Lions.
And he celebrated accordingly by jumping into his brother's arms.
"He's eight years older than me, and he's always worked with us," Hicks said of his brother, Colby. "(To jump into his arms) was an amazing moment."
-- Other 5A champions included Altus' Kobi Gomez (138), Lawton Mac's Christiain Maldonado (170) and Matthew Santos (195) and Duncan's Hunter Jump (160), a former champion at Lawton Mac before moving to Duncan.
Piedmont's Josh Heindselman, named 5A's most outstanding wrestler, also picked up his second state championship at heavyweight by pinning Lawton Mac's Montana Phillips at 3:13.


Class 6A wrap-up
Tigers back on top with 6A crown; Mustang nabs 4 titles
If there's ever a constant about Class 6A, it's that the teams like to pass around the team championship. Sure enough, it was Broken Arrow's turn again with the Tigers claiming their first crown since 2015.
Broken Arrow was the lone 6A team to crack the 100-point barrier and compiled 158 points by weekend's end. Mustang was second with 96, and Choctaw was third at 75.
The Tigers' Jackson Cockrell (113) and Jared Hill (120) both lost in the finals before Reece Witcraft registered Broken Arrow's first individual title at 132. Witcraft toppled Owasso's Zeke Washington -- for the second week in a row -- with a 6-3 decision for his second straight state championship.
Broken Arrow sophomore Emmanuel Skillings (182) nabbed his first championship with a 5-1 victory over Owasso's Taylor Fleming, and then Zach Marcheselli (220) etched his name into the Oklahoma record book with his fourth state championship. He made history by beating Edmond North's Jake McCoy 10-4 in his final varsity match.
For Broken Arrow, that's now two four-time state champions after Brandon Tucker accomplished the feat from 2000 to 2003.
- Mustang crowns 4: Mustang threw the biggest party on the outskirts of the 6A mat inside State Fair Arena on Saturday night. It had been since 2005 that the Broncos snared an individual state championship, so Mustang made sure to celebrate accordingly for each of the four titles.
Tucker Owens (113) claimed Mustang's first title with a 9-0 victory over Cockrell of Broken Arrow. Then John Wiley, the No. 4 seed out of the West Regional, picked up a 5-1 win over Stillwater's Carter Young for title No. 2 for Mustang.
Tate Picklo followed at 160 and pinned Putnam City's Rene Martinez to cap off an unbeaten 43-0 season. The Broncos' final state title was courtesy of Judson Rowland and his last-second, 11-10 win over Deer Creek's Carson Savage.
-- Choctaw claimed three individual championships. Coleman won at 170, Gabe Johnson (145) knocked off Deer Creek's Micah Lugafet, 9-4, and heavyweight Marquonn Journey beat Jenks' Caleb Orr, 3-1.
- Other 6A champions included:
-- Bixby's Zach Blankenship: Won the 120 title as a freshman with a pin of Broken Arrow's Jared Hill at 5:12.
-- Ponca City's Spencer Schickram picked up the 138 title with a 10-0 major decision over Broken Arrow's Blake Gonzalez.
-- Jenks junior Drake Vannoy picked up his second championship by beating Sand Springs' Scott Patton, 5-1.

|

Ben Johnson
The winter sports season is winding down, so we dissect playoffs happenings in Class 4A through Class B basketball. Swisher breaks down what happened on the hardwood, and what to look forward to this week.
Then we shift gears and Ben breaks down the state wrestling fields with Brian  Heindselman. We make some predictions and let fans know what to watch for at Jim Norick Arena over the weekend. (PS, we think Tuttle is pretty good. SURPRISE!)
Email the show at ben@skordle.com - Have a question you want answered on the podcast? Email us & we'll talk about it on the next show. 
Enjoy!
|

Ben Johnson
SHAWNEE -- Every wrestling team that entered FireLake Arena on Friday and Saturday scored teams points somewhere along the way. Except for the three that faced Tuttle.

The Tigers put a chokehold on the Class 4A field and breezed to their 10th straight dual state championship and 16th overall. And Tuttle did it by finishing off Wagoner 63-0 in the finals.
"Pretty good team performance," Tuttle's Luke Surber said. "Other than that, our team was pretty dominant."
That's an understatement.
The Tigers won their three duals in the tournament by a combined score of 209-0. It started with a 75-0 win over Grove in the quaterfianls, and Cache was Tuttle's semifinal victim with a 71-0 score.
Then came Wagoner, making its first dual state championship appearance.
Tuttle's Ryder Ramsey set the tone against Wagoner with a win by fall in only 58 seconds against the Bulldogs' Alex O'Quinn at 132 pounds. Brady DeArmond (145), Dustin Plott (170), Carson Berryhill (195), Ashton Grounds (106) and Logan Farrell (126) also won by fall for the Tigers. Surber added a 15-0 technical fall victory at 152.
But it was Tuttle's Reese Davis who came up with the Tigers' biggest victory against Wagoner. Down 8-2 to Wagoner's Braden Drake, Davis kicked it into high gear and rallied for a 14-11 win.
"I was pretty nervous about it," Davis admitted afterward. "I wasn't ready for the first period, but I kept my head straight and came back."
For Davis, a freshman, it was his first time to experience Tuttle's winning ways.
"It's great," Davis said. "The crowd is big and it's awesome."
**See results from Tuttle-Wagoner finals dual below.
3A: Perry picks up another dual state title
When you win as often as Perry does, minor bumps along the way become more noticeable. Such was the case with Perry coach Ronnie Delk, despite his team beating Marlow 38-27 for the Maroons' 11th straight dual state championship -- and 20th overall.
"Definitely not pleased with that effort at all," Delk told the Stillwater NewsPress.
Marlow, ranked second in 3A, managed to stay within striking distance early on in the finals. Jordan Taylor (138) and Kobey Kizarr (145) both won by fall, Marlow led 12-6 early on. But Perry did what Perry does and overpowered its opponent before the dual finished up.
Jace Burdick (170) picked up a 5-2 victory over Marlow's Kyle Wilson, and Perry was within 15-12 at that point. The Maroons then fired off wins in five of the next six weights to take control. During that span, Kohl Owen (182) came up with a win by fall to put Perry in front 18-15, and Teaguen Wilson (heavyweight) and Gave Valencia (106) followed with pins to put Perry firmly in front 38-18.
And before the night was through, Wilson had a message for everyone in 3A.
"I think regionals and state won't be as close," he said.