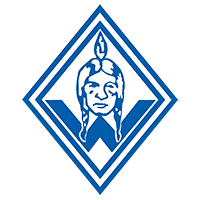 Daniel Webster Warriors
Tulsa, OK 74133
Volleyball
Wrestling
Boys Basketball
Girls Basketball
Baseball
Fastpitch
Boys Soccer
Girls Soccer
Click a sport in the menu above to view schedules & results.
|

Ben Johnson
Booker T. Washington's head-coaching vacancy didn't last long. The Tulsa World reported that Brad Calip would be vacating his post as Hornets head coach for an assistant coaching job at Owasso on Sunday.
On Monday, Tulsa Public Schools is expected to formally announce Jonathan Brown as the Hornets new head coach at Booker T. Washington, according to multiple sources. Brown will be elevated from his current defensive coordinator role.
Calip leaves after going 32-15 during a four-year run as head coach. During that time, Booker T. Washington won the 2017 Class 6AIi state championship.
Brown is a former Booker T. Washington standout who graduated in 1994. He played college football at Tennessee and spent time during his professional career in both the NFL and Canadian Football League.
|

Ben Johnson

Look back at 2017
2017 district champs
3A-1: Oklahoma Christian School - Kingfisher gave OCS a run for its money in district play, but the Saints marched to a 28-22 victory against the Yellowjackets to close out the regular season. In the playoffs, Mason Arnold, who rushed for 1,368 yards his senior season, and the Saints almost knocked off Beggs, but the Demons moved on an eventually made the 3A championship game.
3A-2: Jones - The Longhorns were machine-like in 2017. It was a near cakewalk to 13-0, and it was the same story in the first three rounds of the playoffs. But then John Marshall got in the way. That's when Jones' season came to a half at 13-1.

3A-3: John Marshall - The Bears had weapons for days on their way to the 3A-3 title and the Class 3A crown. Both Devonte Lee and Trey Eason rushed for more than 1,000 yards, but it was Lee who amassed 2,175 yards and 35 touchdowns before heading off to Nevada to start his collegiate career.

3A-4: Sulphur - The only blemish the Bulldogs endured in the season's first 13 weeks was a loss to John Marshall out of district play. Beyond that, the Bulldogs rolled right up until the 3A semifinals. There, Beggs derailed Sulphur and its plans to advance to the title game.

3A-5: Berryhill - Had all the makings of a team poised to make a run at the title in 2017. The Chiefs pulled out a seven-point win over Sperry in district play for the crown, and Berryhill's defense was stout all season long. But then Tahlequah Sequoyah pulled off a 32-30 upset in the second of the 3A playoffs to stun Berryhill.
3A-6: Beggs - The Demons had no problem scoring points last season. Quarterback Dalton Spring and all his weapons put up 592 points in 14 weeks, including eight performance of 40-plus points. Beggs stormed its way to the 3A finals, but there points were hard to come by in a 14-7 loss to John Marshall.

3A-7: Jay - No one pegged as the 3A champion before the 2017 season started. That's when Gabe Simpson and company steamrolled their way to a 9-1 regular season, including an unbeaten run through district play. But in the second round of the playoffs, Sperry ousted the Bulldogs from the playoffs.

3A-8: Idabel -Offering up stout defense all year long, the Warriors only slip-up in district play was against Eufaula. Idabel did, however, knock off Muldrow, who tied with the Warriors atop the district standings. In the playoffs, Idabel beat Bristow in the second round of the postseason, but John Marshall ended the Warriors' season in the quarterfinals.

Talking title game: John Marshall 14, Beggs 7

Both John Marshall and Beggs could put up points at will in 2017, but neither succeeded in doing so in the championship game. The two teams combined for six turnovers in the title game, but it was Devonte Lee's 51-yard touchdown run midway through the fourth quarter to put the Bears ahead for good. Lee rushed for 223 yards on 25 carries in John Marshall's first championship since 1995.



On to 2018...


Players to watch
- Jett Sternberger (Kingfisher): The Yellowjacket quarterback was instrumental on offense all year long in 2017. Sternberger completed 183 of his 282 passes for 2,398 yards and 35 touchdowns.