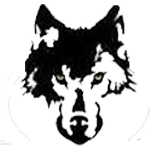 Lone Wolf Coyotes
Lone Wolf, OK 73655
Wrestling
Boys Basketball
Girls Basketball
Baseball
Fastpitch
Click a sport in the menu above to view schedules & results.
|

Michael Swisher
When you watched Collin Matteson play during his impressive career at Oklahoma Christian School, you couldn't help but notice the talent.
The do-it-all senior dominated on offense, defense and special teams.
He consistently made big plays, showing off his athleticism, speed and ability.
He was the ultimate game changer for an OCS squad that finished 12-1.
But what you didn't see was all the hard work put in to make him such a special player.
On Wednesday, Matteson's hard work finally paid off as he fulfilled a lifelong dream by signing his letter of intent to play football at Army.
Matteson had an incredible career at OCS, as he finished with over 3,500 yards combined rushing and receiving as well as over 50 career touchdowns.
But the 6-foot, 175-pound athlete took a big leap in his senior season, as he was a threat all over the field for the Saints.
Matteson averaged 10 yards per carry, totaling 807 yards and 13 TDs on the ground and added 36 catches for 808 yards and 12 scores receiving.
He was also a force from his safety position, which is where he will play at Army.
Matteson had 127 tackles and eight interceptions in his senior season. He finished his career with 237 tackles and 24 picks.
He was recently named the District 2A-1 Player of the Year by the district coaches.
"This year was special," Matteson said. "I'm glad I was able to go out and improve on top of my junior season. There are some plays our team made that I'll never forget."
That he did, as Matteson had several huge games, being honored as the statewide player of the week several times.
He arrived at OCS in 2018 as a freshman and got right to work, impacting one of the top programs in Class 2A.
"My high school football career at OCS was incredible," he said. "I have absolutely no regrets coming to OCS as a freshman. I made great memories with my teammates that I won't forget."
But to arrive at the player he was during his final year at OCS took a lot of commitment and belief in his abilities, something Matteson is certainly proud of, especially now that he will be heading to the next level.
"Ever since I first touched a football, I knew I wanted to play in college," he said. "I didn't know what level, but I worked extremely hard throughout the summer to improve my game. I believe I have that natural football instinct and have a nose for the football, but work ethic really set me apart and allowed me to impact the game in all three phases."
That hard work goes hand-in-hand with Matteson's competitiveness, something that he also prides himself on.
"I love to compete and I love how competitive football is," Matteson said. "I love that you get to hit people and not get penalized. It's just an incredible sport."
The competitor in him doesn't stop in football either, as Matteson is a key contributor for the OCS boys basketball team, as well.
Just this week, he took on the challenge of guarding Millwood freshman phenom Jaden Nickens, who is widely regarded as one of the top 20 freshmen in the country.
In a 54-52 win over Millwood, Matteson held Nickens to zero points.
That type of mindset will serve Matteson well at Army, where he jumped at the chance to join a program that requires a lot more than the normal university.
"Army is one of the nation's best academic institutions in the world, and to be able to play football at a high level is another major plus," he said. "And on top of all of that, serving this great country will be a great honor for me. When I fully considered all of those things, it was a no brainer for me."
Matteson knows not everyone is made to succeed at Army, but he's confident in himself and believes he has prepared himself as well as he could while attending OCS.
"I know it's a great challenge that is not fit for everyone," he said. "However, I also know that OCS has prepared me for the next four years of my life in an amazing way. With the current education I'm receiving and the characteristics that I possess, I'm ready to take on the challenge."
Along with his environment at OCS preparing him for this moment, Matteson also credits his faith for being the foundation of what's gotten him to this point.
"I'm really proud of the young man I have become in Christ," he said. "Of course, I'm proud of all my team's accomplishments, but more importantly, I have grown exponentially in my walk with Christ."
Though he will be almost 1,500 miles away, Matteson knows he will have the best support system as he starts his new journey, including his older brother, Mason.
"My family has been my biggest supporter in everything," he said. "Specifically, my older brother, Mason, has been my #1 fan throughout everything. He is my brother for life and I'm beyond blessed that God put him in my life. He is a great role model for me to follow after."
Ultimately, Matteson hopes to continue to grow on and off the field individually during his time at Army, while also helping lead the guys around him.
"I'm looking forward to just improving myself and impacting others while I'm there," he said.
Oh, and he hopes to get four victories over a certain rival.
"And as always, I'm looking forward to beating Navy."
|

Michael Swisher
As we close out the football season and the fall semester, I just wanted to say how thankful I am that this got to be my first ever internship.
The staff at Skordle is incredible and extremely professional.
I will always remember this semester and how special it was.
Now to football…It is officially championship week.
I'm so thrilled to close out the season by giving you my top three state championship games that you won't want to miss.
I will also provide my predictions for each of these three games. You can also see all of our predictions in the blog section provided by Whitt Carter of Skordle.
Let's get to it!
1. 6A-I State Championship: Union 11-1 (1st in 6AI-2) vs Jenks 11-1 (1st in 6AI-1) Dec. 4, 1 p.m. at UCO
This is the top game of the week. A big shocker, right?
It probably would've been at the beginning of the season when Jenks shutout Union 22-0.
But Union has fought back ever since the shutout loss by winning nine straight heading into Part 2 of this rivalry.
This is the fourth straight championship appearance for the defending state champion Jenks Trojans while this is the first championship appearance for Union since 2017.
Jenks leads the series, known as the Backyard Bowl, 42-23-1 with the tie coming in 1923 where the score of the first ever matchup is still unknown to this day.
The Trojans' only loss this season came to Bixby, 23-15, which is impressive considering it's Bixby.
Union will score on the Trojans, but I think the Trojan defense will still be too much and Jenks will come out with its 18th state championship in school history.
2. 5A State Championship: Collinsville 13-0 (1st in 5A-4) vs McAlester 13-0 1st in 5A-3) Dec. 4, 7 p.m. at UCO
McAlester running back Erik McCarty did not disappoint in last week's semifinal matchup against MacArthur.
The junior had 20 carries for 203 yards and four touchdowns. If you look at the 10.2 yards per carry, he basically had a first down every time he carried the ball. This guy is a machine.
The Cardinals are a bunch of machines as well.
They have literally rolled through their schedule with their offense. Their two huge wins may have been their past two games.
They scorched the Irish of McGuiness at home, 56-35, in the quarterfinals and then dethroned the defending state champion Carl Albert Titans, 27-20.
So both squads have high flying offenses, but which offense will come out on top?
I'm still high on McCarty and I think he and the Buffalo defense will make the difference in the ball game. McAlester will get the job done by one possession.
I predict that the defense will hold the Cardinals on the final possession. This will be a thriller for sure.
3. 4A State Championship: Tuttle 13-0 (1st in 4A-2) vs Clinton 12-1 (1st in 4A-1) Dec. 3, 7 p.m. at UCO
Here is a crazy fact.
Before this game, both teams have finished their seasons with exactly 461 points.
The odds of that happening are very slim.
And the points allowed for the whole season is a 32-point difference with Tuttle allowing 90 points and Clinton 122 points.
Clinton has one loss, but to a 3A Heritage Hall team that came close to beating top-ranked Lincoln Christian last week in the semifinals. You have to admit that a loss to Heritage Hall is nothing to be ashamed about.
Tuttle may be impressive with its gut punching defense, but Clinton had to rely on its defense to pull away last week in the semifinals against 4A Cinderella squad Elk City, 17-7.
This will be another 4A slugfest, but Tuttle's defense is simply just too dominant.

Last week was the first time all year that the Tiger defense gave up more than 13 points and giving up 21 points still isn't all that bad.
Tuttle managed to beat Poteau in the semifinals last week 28-21.
Tuttle and Clinton will each score less than 24 points this weekend, but Tuttle will still get the job done with the defense.
I think the Tigers will win their second state championship in three years.
|

Michael Swisher
It's championship week!
It has been an incredible month of high school football in Oklahoma and now we have finally made it to the title games for six of the nine classes!
A champion will be crowned this weekend in Class 6A-1, 6A-2, 5A , 4A, 3A and C, while Class 2A, A and B will feature some great semifinal matchups and then crown a champion next weekend.
Steven, Jayce and myself were all 17-3 last week, so there's progress!
Jayce still leads in the playoffs with a 126-26 record. I am two games behind at 124-28 and Steven is 10 games back at 116-36.
Jayce also leads by two games in the yearlong standings, sitting at 167-43, while I am 165-45 and Steven is close behind at 153-57.
Let's see how we do in the first of two championship weeks!
Time to go gold ball chasin'!
No. 1 Jenks vs. No. 2 Union
No. 1 Bixby vs. Deer Creek
No. 1 McAlester vs. No. 2 Collinsville
No. 1 Tuttle vs. No. 3 Clinton
No. 1 Lincoln Christian vs. No. 3 Holland Hall
No. 8 Eufaula vs. No. 2 Marlow
No. 1 Washington vs. No. 5 Beggs
No. 1 Ringling vs. Morrison
No. 3 Cashion vs. No. 6 Pawhuska
No. 1 Laverne vs. Shattuck
No. 2 Dewar vs. No. 5 Balko-Forman
No. 1 Mountain View-Gotebo vs. No. 2 Timberlake
|

Michael Swisher
With another wild week of the playoffs behind us, we gear up for some semifinal and quarterfinal action. There are so many good games on tap. I can't pick my favorite one. And I bet you can't either. So tune into Skordle Pay Dirt to watch action all over the state and go live to different games during the crucial moments.
Last week, Jayce was out in front again, as he went 36-8. I was right behind, again, at 35-9. Steven also had another good week, finishing 31-13.
For the playoffs, Jayce still leads the way with a 109-23 record. I'm two games back at 107-25 and Steven is 10 games back at 99-33.
For the year, Jayce leads with a 150-40 record, while I'm 148-42 and Steven is 136-54.
Here are the playoff picks for this week!
Class 5A
No. 6 Lawton Mac vs. No. 1 McAlester
Whitt: McAlester
Steven: McAlester
Jayce: Lawton Mac
No. 3 Carl Albert vs. No. 2 Collinsville
Whitt: Carl Albert
Steven: Collinsville
Jayce: Collinsville
Class 4A
No. 3 Clinton vs. Elk City
Whitt: Clinton
Steven: Clinton
Jayce: Clinton
No. 1 Tuttle vs. No. 2 Poteau
Whitt: Poteau
Steven: Tuttle
Jayce: Poteau
Class 3A
No. 2 Heritage Hall vs. No. 1 Lincoln Christian
Whitt: Lincoln
Steven: Lincoln
Jayce: Lincoln
No. 4 Verdigris vs. No. 3 Holland Hall
Whitt: Holland Hall
Steven: Holland Hall
Jayce: Holland Hall
Class 2A
No. 8 Eufaula @ No. 3 OCS
Whitt: OCS
Steven: OCS
Jayce: OCS
No. 2 Marlow @ Cascia Hall
No. 10 Crossings Christian @ No. 5 Beggs
Whitt: Beggs
Steven: Beggs
Jayce: Beggs
No. 6 Rejoice Christian @ No. 1 Washington
Whitt: Washington
Steven: Washington
Jayce: Washington
Class A
Whitt: Morrison
Steven: Tonkawa
Jayce: Tonkawa
Whitt: Ringling
Steven: Ringling
Jayce: Ringling
No. 6. Pawhuska @ No. 10 Elmore City
Whitt: Pawhuska
Steven: Pawhuska
Jayce: Pawhuska
Whitt: Cashion
Steven: Cashion
Jayce: Cashion
Class B
Summit Christian @ No. 1 Laverne
Whitt: Laverne
Steven: Laverne
Jayce: Laverne
Whitt: Shattuck
Steven: Shattuck
Jayce: Shattuck
Whitt: Dewar
Steven: Dewar
Jayce: Dewra
No. 3 Davenport @ No. 5 Balko-Forman
Whitt: Balko
Steven: Davenport
Jayce: Balko
Class C
No. 2 Timberlake vs. No. 3 Tyrone
Whitt: Timberlake
Steven: Timberlake
Jayce: Timberlake
No. 1 Mountain View-Gotebo vs. No. 5 Waynoka
Whitt: MVG
Steven: MVG
Jayce: MVG
|

Michael Swisher
Class 6A-I

The 6A-1 playoffs have gotten to the championship game, with the two teams being familiar opponents. Jenks and Union seemed destined to meet each other again in the finals. Union has one loss this season: 22-0 to Jenks in Week 3. Jenks also has one loss to the 6A-II powerhouse Bixby. Both teams won decisively in their quarterfinal match, but both only scored 17 points in their semifinals. Union beat Broken Arrow 17-14 this past Friday while Jenks won 17-10 against Mustang.
The surprise team in this class has to be the Broken Arrow Tigers. Going up against Owasso in the quarterfinals, most people thought the Rams would roll the Tigers again. Back in Week 4, Owasso pounced on the Tigers for a 42-3 victory. I picked Owasso in my weekly picks last week and was thoroughly surprised by the Tigers' 41-40 victory. The Tigers also put up a great fight against Union, leading in the fourth quarter, but ultimately came up short.
Class 6A-II
Bixby meets Deer Creek in the championship. Bixby won its first two games of the playoffs by a combined 113 points. I don't believe Deer Creek will be able to put up much of a fight against Bixby, but no one really has this year outside of Jenks.
The surprises of this class were both Deer Creek and Sand Springs. Deer Creek knocked off Choctaw while Sand Springs beat Del City in the quarterfinals. Choctaw and Del City were set to be a big matchup in the semifinals, but instead got upset.
Class 5A
The 5A playoffs are into the semifinals with the four district champions still in the hunt. McAlester takes on MacArthur at Noble High School. Carl Albert faces Collinsville at Western Heights High School.
Carl Albert vs. Collinsville was my pick for the best potential matchup and the game could be great. The Titans have given up only seven points to both of their opponents in the first two rounds. The Cardinals have scored at least 56 in both of their games. High powered offense meets stout defense for a spot in the title game.
MacArthur shutout Pryor in the quarterfinals 40-0, but had a tough go of it against Piedmont in the first round, winning 14-10. McAlester squeaked by a tough Guthrie team in the quarterfinal round, 27-21. The Buffaloes dominated Sapulpa 48-14 in the first round.
State Champion Game Pick: Collinsville vs. McAlester
Class 4A
The 4A playoffs are also into the semifinals. Elk City takes on Clinton at SWOSU. Tuttle faces Poteau at Jenks High School.
The 2018 and 2019 state champions face off at Jenks. Tuttle has been undefeated this year, the last team in 4A. Poteau has lost one game this year, but to an out-of-state opponent. Tuttle shutout Wagoner in the quarterfinals after beating Newcastle 34-3 in the first round. Poteau has been equally dominant, beating Catoosa 56-14 in the first round. The Pirates also beat Blanchard 45-14 in the quarterfinals. Tuttle's defense will be put to the test in an effort to make the state title game.
Elk City has been the surprise team this year. The Elks went on the road and beat Cushing 21-14 in the first round and then went to Grove and beat the Ridgerunners 45-24. After placing third in District 4A-1, the Elks have proven they belong in the semifinals. They do face a familiar district foe in Clinton. Four short weeks ago, Clinton dominated Elk City 34-0 on its way to a district title.
State Champion Game Pick: Clinton vs. Tuttle
Class 3A
The 3A playoffs are into the semifinals. Heritage Hall takes on Lincoln Christian at Oklahoma Baptist University. Verdigris faces Holland Hall at Owasso High School. The four teams combined have two losses on the year.
A battle of the last two undefeated teams in the class is at OBU. Heritage Hall comes in at 12-0 on the year with a statement win early in the year against 4A semi-finalist Clinton. Lincoln Christian is also 12-0, only giving up 13 points in its two games of the playoffs. The winner of this game goes into the state title game 13-0 with a chance for a perfect season.
On the other side, defending state champion Holland Hall take on the surprise semifinalist Verdigris. The Dutch have one loss the last two years: It was 12-7 to the Verdigris Cardinals four weeks ago. Verdigris also has one loss - to Berryhill early in district play. A rematch of district opponents always brings a certain intensity and I expect nothing less of this game.
State Champion Game Pick: Lincoln Christian vs. Holland Hall
Class 2A
The 2A playoffs are into the quarterfinal round. Crossings Christian will travel to Beggs. Washington travels to Rejoice Christian. Marlow travels to Cascia Hall. Eufaula travels to OCS.
Two district champions did not reach the quarterfinals, with three teams still undefeated in the playoffs. Washington, OCS and Marlow are all trying to complete the perfect season. Marlow and OCS should meet in the semifinals, Washington will meet the winner of Beggs and Crossings. Surprise team in the playoffs is the Beggs Demons. They defeated district 2A-5 champion Vian in the second round and have a real shot to make the semifinals.
State Champion Game Pick: Marlow vs. Washington
Class A
The Class A playoffs are also in the quarterfinals. Pawhuska goes to Elmore City-Pernell. Cashion will travel to Woodland. Ringling travels to Pawnee. Morrison travels to Tonkawa.
Only four district champions proceed into the quarterfinals: Ringling, Cashion, Morrison and Pawhuska. Woodland upset undefeated Gore in the second round, setting up a home matchup against defending state champion Cashion. Tonkawa went into Fairview and spoiled the Yellowjackets' undefeated season in the second round as well. The Bucs face Morrison, a team they beat back in Week 4. Pawnee upset Mounds in the second round, setting up a matchup with undefeated and top-ranked Ringling. Pawhuska dominated Hominy and Colcord, setting up its matchup against 11-1 Elmore City-Pernell.
State Champion Game Pick: Ringling vs. Cashion
Class B
Quarterfinal matchups for Class B. Summit Christian travels to Laverne. Pioneer Pleasant-Vale travels to Shattuck. Dewar travels to Seiling. Davenport travels to Balko/Forgan.
Four undefeated teams entered this bracket and only three remain. The Shattuck Indians bested undefeated Velma-Alma in the second round. District B-1 still has all four teams in the playoffs, with an actual possibility of three making it to the semifinals.