Vanoss
Ada, OK 74820
Boys Basketball
Girls Basketball
Baseball
Fall Baseball
Slow Pitch
Fastpitch
Click a sport in the menu above to view schedules & results.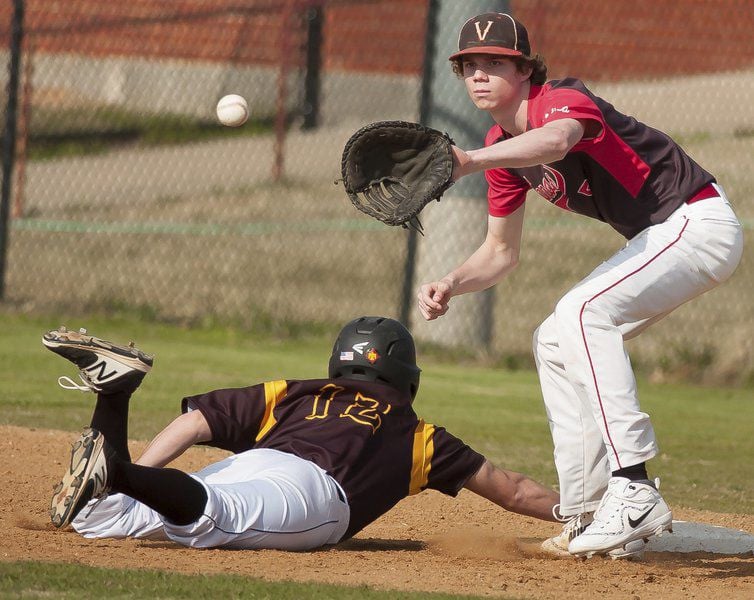 Baseball | | Jeff Cali | The Ada News
The Latta High School baseball team is off to an impressive start to the 2018 spring season. Kyle Rogers pitched a four-inning no-hitter, and Tyler Dean pounded two home runs in Latta's 15-0 win over host Vanoss Thursday evening. The Panthers are off to a 3-0 start and have recorded three straight shutout victories. Tyler Dean pitched five shutout innings in Latta's 9-0 win over Ash
|

Michael Swisher
Week 4 of the Oklahoma High School Prep Football Season has one of our SKORDLE Game of the Week crews traveling to Marlow as the Outlaws host Pauls Valley.
First of all...huge game. Both teams are undefeated and - once again - District 3A-2 looks to be super-competitive this year so the winner of this game gets a big leg up.

Off the field....
Marlow is home to some notable alumni - if you did not know - some of whom I have included in the list below.
Marlow is also home Giuseppe's Italian Dining which has become one of the most famous restaurants in this part of Oklahoma.
Former Marlow Outlaw Autumn Davenport wrote THIS GUEST PIECE for the SKORDLE Sampler back in November 2019.
Enjoy!
Notable Marlow Alumni:
Joe Dial – Former World Record Holder in the Pole Vault in 1986, Bronze Medalist in the 1989 World Championships and 4-time NCAA National Champion at Oklahoma State.
Terry Brown – First native Oklahoman to score a touchdown in an NFL Super Bowl when he recovered a blocked punt for the Minnesota Vikings against the Pittsburgh Steelers in 1975. The Steelers beat the Vikings 16-6 to win Super Bowl IX.
Barry Hinson – Former Division I Men's Basketball Coach at Southern Illinois, Missouri State and Oral Roberts. Coach Hinson was also Director of Basketball Operations for Bill Self at Kansas and currently works at Oklahoma State University.
Sam Hinkie – General Manager of the NBA's Philadelphia 76'ers from 2012-2016
Keith Patterson – Current Head Football Coach of Division I Abilene Christian. Prior to AC, he was the Defensive Coordinator at Texas Tech and Arizona State among other schools.
Paul Sparks – Actor in hit TV shows Boardwalk Empire, House of Cards and Law & Order
|

Michael Swisher
How great is it that we are at this point of the football season where we now have the high school, college and NFL seasons all rocking and rolling?!
I hope everyone is enjoying all the football almost every night of the week now.
Here in Cashion, Oklahoma, it is homecoming week and I thought this would be a perfect opportunity to introduce everyone to our new and awesome pizza place, Flour and Fennel.
This local and homemade pizza has become very popular with locals and anyone who happens to be visiting our area.
If you are visiting Cashion for a ballgame, school event, or just wanting to take a short drive out from the metro, I would highly recommend visiting Flour and Fennel for a great pizza eating experience.
At Flour and Fennel, the star of the show for me is the crust!
Their pizza dough is prepared fresh daily and they offer two different crust styles: New York and Detroit.