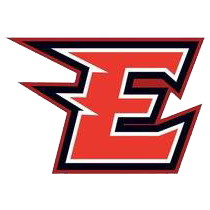 Elgin Owls
Elgin, OK 73538
Football
Boys Basketball
Girls Basketball
Baseball
Fastpitch
Boys Soccer
Girls Soccer
2017-2018 Football Schedule
Record: 1-9 | Unranked
@ Newcastle
L
56-7
11/2
vs Cache
L
13-55
10/26
@ Chickasha
L
22-16
10/18
vs Anadarko
L
13-34
10/12
@ Clinton
L
48-0
10/5
@ Elk City
W
21-49
9/28
vs Weatherford
L
0-22
9/21
@ Duncan
L
42-0
9/7
@ Blanchard
L
50-13
8/31
vs Plainview
L
9-26
8/24
|

Ben Johnson
High school football is back. Check out this week's picks from Michael Swisher, Whitt Carter, Randy Turney and myself.
Union at Broken Arrow
Michael Swisher: Union 27, Broken Arrow 13

Ben Johnson: Union 24, Broken Arrow 17

Whitt Carter: Union 20, Broken Arrow 17

Randy Turney: Union 24, Broken Arrow 17

Booker T. Washington vs. North Little Rock
Michael Swisher: N. Little Rock 24, Booker T. Washington 21

Ben Johnson: Booker T. Washington 32, N. Little Rock 30

Whitt Carter: Booker T. Washington 24, N. Little Rock 26

Randy Turney: Booker T. Washington 28, N. Little Rock 7



Midwest City at Bentonville
Michael Swisher: Bentonville 27, Midwest City 24

Ben Johnson: Midwest City 29, Bentonville 24

Whitt Carter: Midwest City 28, Bentonville 24

Randy Turney: Midwest City 17, Bentonville 7



Wynnewood at Minco
Michael Swisher: Minco 21, Wynnewood 14

Ben Johnson: Minco 20, Wynnewood 17

Whitt Carter: Minco 20, Wynnewood 16

Randy Turney: Wynnewood 20, Minco 18



Bentonville West at Owasso
Michael Swisher: Owasso 22, Bentonville West 14

Ben Johnson: Owasso 30, Bentonville West 21

Whitt Carter: Owasso 34, Bentonville West 21

Randy Turney: Owasso 24, Bentonville West 10



Jenks at Bixby
Michael Swisher: Jenks 30, Bixby 24

Ben Johnson: Jenks 34, Bixby 23

Whitt Carter: Jenks 28, Bixby 17

Randy Turney: Jenks 27, Bixby 10



Choctaw at Shawnee
Michael Swisher: Shawnee 27, Choctaw 23

Ben Johnson: Choctaw 28, Shawnee 20

Whitt Carter: Choctaw 41, Shawnee 37

Randy Turney: Choctaw 14, Shawnee 13



Shattuck at Tipton
Michael Swisher: Shattuck 45, Tipton 35

Ben Johnson: Shattuck 43, Tipton 22

Whitt Carter: Shattuck 41, Tipton 36

Randy Turney: Tipton 36, Shattuck 22



Hominy at Hulbert
Michael Swisher: Hominy 29, Hulbert 27

Ben Johnson: Hominy 20, Hulbert 19

Whitt Carter: Hulbert 28, Hominy 22

Randy Turney: Hominy 28, Hulbert 6



Chisholm at Weatherford
Michael Swisher: Weatherford 31, Chisholm 14

Ben Johnson: Weatherford 30, Chisholm 28

Whitt Carter: Weatherford 35, Chisholm 20

Randy Turney: Weatherford 27, Chisholm 14



Jones at Oklahoma Christian School
Michael Swisher: Jones 27, OCS 20

Ben Johnson: OCS 33, Jones 31

Whitt Carter: Jones 34, OCS 24

Randy Turney: Jones 35, OCS 21



Metro Christian at Broken Bow
Michael Swisher: Broken Bow 23, Metro Christian 21

Ben Johnson: Broken Bow 24, Metro Christian 13

Whitt Carter: Broken Bow 32, Metro Christian 28

Randy Turney: Metro Christian 28, Broken Bow 10



Plainview at Elgin
Michael Swisher: Plainview 28, Elgin 17

Ben Johnson: Plainview 34, Elgin 22

Whitt Carter: Plainview 34, Elgin 14

Randy Turney: Elgin 14, Plainview 13



Gore at Haskell
Michael Swisher: Gore 30, Haskell 20

Ben Johnson: Gore 39, Haskell 23

Whitt Carter: Gore 21, Haskell 18

Randy Turney: Haskell 21, Gore 14



Watonga at Okeene
Michael Swisher: Watonga 42, Okeene 12

Ben Johnson: Watonga 26, Okeene 23

Whitt Carter: Okeene 28, Watonga 23

Randy Turney: Watonga 21, Okeene 14



Morrison at Kiefer
Michael Swisher: Morrison 28, Kiefer 14



Ben Johnson:Morrison 27, Kiefer 12



Whitt Carter: Morrison 38, Kiefer 27



Randy Turney: Morrison 28, Kiefer 14



Let us know what you think. Tweet your predictions to us at @Skordle.

|

Ben Johnson
The calendar hasn't flipped to September yet, but high schools across Oklahoma are officially footballing this week.
Zero Week is here, and it's offering up some solid matchups to get the season rolling.
Here are this week's top 10 games:
1. 6AI No. 1 Union at 6AI No. 3 Broken Arrow: There will be talent all over the field on Friday night at Memorial Stadium. The running back matchup, featuring Broken Arrow's Noah Cortes and Union's Darius Boone Jr., will be fun to watch. This one could come down to quarterback play, and Union has the advantage there with Peyton Thompson. Also helps that Union holds a 39-3 record over the Tigers since 1983.

2. 6AII No. 1 Booker T. Washington vs. North Little Rock (Ark.) at Bentonville High School: Clash of two state champions from 2017. The Hornets will deploy Thomas Grayson, a Nebraska commit, at running back, and they'll also feature one of the nation's top recruits in Dax Hill, who figures to play on both sides of the ball. North Little Rock, Class 7A title winner in Arkansas, will counter with North Texas commit Oscar Adaway and plenty of other talented players across the field. The game is part of the Rumble in the Ozarks, played in Northwest Arkansas.

3. 6AII No. 2 Midwest City at Bentonville (Ark.): This will be the nightcap of the Rumle in the Ozarks on Saturday. Bentonville lost to North Little Rock in last year's title game, and Midwest City was dispatched from the Class 6AII playoffs in the semifinals. Look for Midwest City's Preston Colbert to get off to a roaring start for the Bombers this season.

4. A No. 6 Wynnewood at A No. 5 Minco: Both teams shared a district (A-4) in the past four seasons, and Minco ended up winning three of those four matchups. Now they've gone their separate ways in Class A, so they'll meet up in Zero Week. Minco quarterback Daxton Williams graduated, so they Bulldogs will have to find his replacement. Meanwhile, Wynnewood has Tyler Grove who passed for nearly 1,000 yards as a sophomore last season.

5. Bentonville West (Ark.) at 6AI No. 2 Owasso: Will Kuehne and Co. get the 2018 season kicked off against one of the newest programs in Arkansas. Bentonville West is led by former McAlester head coach Bryan Pratt, who led the Wolverines to a 9-2 record in 2017. For Owasso, the Rams will look for Bryce Cabrera's replacement at tailback and Josh Proctor's replacementin the defensive backfield.

6. 6AI No. 4 Jenks at 6AII No. 4 Bixby: This one-sided rivalry leveled out in 2017 with the Spartans ending a 26-game losing streak to Jenks with a 35-18 victory. Jenks' winning ways over Bixby had dated back to 1977. The Trojans return quarterback Ian Corwin and Mr. Do Everything Noah Hernandez, but they'll have a new look on the sidelines under first-year head coach Keith Riggs. For Bixby, there's a lot of newcomers after Tucker Pawley and Staton King graduated following the Spartans' runner-up finish in Class 6AII.
7. Choctaw at 6AII No. 10 Shawnee: These two haven't met since 1999, despite only being 30 miles apart. Now they're both members of Class 6AII with Shawnee bumping up a class this season. The Yellowjackets are coming off a 6-4 season, where Jake Corbin was in his first year as head coach. On the other side, Shawnee was 6-5 before leaving 5A. Now Heath Hunter and the Wolves get to show what they're made of in a new classification.

8. B. No. 2 Shattuck at C No. 1 Tipton: A rematch of the 2011 Class C state championship. Also a clash of last year's Class B (Shattuck) and Class C (Tipton) champions. The winner gets to claim the title of "best eight-man team" until the playoffs start.

9. A No. 4 Hominy at Hulbert: Perhaps the best running back matchup in the state, outside of Union-Broken Arrow. Hominy will feature move-in Dylan Roach, who torched opponents at Prue last season to the tune of 2,264 yards and 31 touchdowns. Then there's Hulbert's Jacob Bruce, who has posted back-to-back 2,000-yard rushing seasons for the Riders in 2016 and 2017.

10. 2A No. 7 Chisholm at 4A No. 7 Weatherford: This one features a solid matchup of quarterbacks. Chisholm's signal caller, Braden Meek, passed for 1,552 yards and 20 touchdowns as a junior in 2017, and Weatherford's Jaxon Ratterree will begin his junior season after tossing for 1,274 yards and nine touchdowns last year.


Honorable mention
Jones at Oklahoma Christian School
Metro Christian at Broken Bow
Plainview at Elgin
Gore at Haskell
Watonga at Okeene
Morrison at Kiefer
So who wins all the matchups? Check back for our weekly picks on Thursday.

|

Ben Johnson


Look back at 2017
2017 district champs
4A-1: Heritage Hall - Everyone should have seen it coming from the start. Heritage Hall took down John Marshall -- who went on to win the Class 3A title -- in the first week of the season, and the Chargers just stampeded their way through 4A-1, as well. Clinton came the closest to knocking off Heritage Hall, 28-24, in week four but Heritage Hall ended up polishing off a 14-0 campaign with a title game victory over Ada.

4A-2: Ada - The Cougars endured some brutal losses to Ardmore and Carl Albert in non-district play, but it prepared Ada for what was up ahead in 4A-2 play. The Cougars' only blemish in district competition was to Tuttle, but Ada ended up knocking off Blanchard for the tiebreaker at the end of the year when both finished atop the standings. Then Ada went on to knock off Oologah in the quarterfinals, and the Cougars marched all the way to the title game, where Heritage Hall ended up prevailing.

4A-3: Wagoner - Few figured there'd be many teams to stand between Wagoner and Heritage Hall ultimately meeting in the 4A title game. The Bulldogs owned the state's longest winning streak (48) after another unbeaten run through 4A-3 and a first round playoff victory over Poteau. But trouble arrived in the form of Blanchard, who ended the Bulldogs' unbeaten run at Odom Stadium.