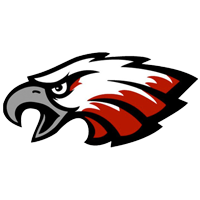 Weatherford Eagles
Weatherford, OK 73096
Volleyball
Wrestling
Football
Boys Basketball
Girls Basketball
Baseball
Slow Pitch
Fastpitch
Boys Soccer
Girls Soccer
2019-2020 Football Schedule
Record: 0-0 | Unranked
@ Chisholm
8/30
7PM
vs Piedmont
9/13
7PM
vs Woodward
9/20
7PM
vs Elgin
9/27
7PM
@ Clinton
10/4
7PM
vs Anadarko
10/11
7PM
@ Chickasha
10/17
7PM
vs Cache
10/25
7PM
@ Newcastle
11/1
7PM
@ Elk City
11/8
7PM
|

Ben Johnson
It's hardware galore as spring sports wind down. Michael and Ben dissect baseball, slowpitch softball, golf, track & soccer as teams and individuals enter the final weekend of competition for this athletic season.
Find out which performances this spring have impressed the guys the most, and listen in as they give props to the outstanding offensive performances at the slowpitch state tournaments that happened to close out the school year.
All that, plus some coaching moves to mention, including Justin Brown filling the shoes left by Larry Callison at Tahlequah Sequoyah. And also some football recruiting tidbits.
Thanks as always for listening.
WE WANT YOUR FEEDBACK! Have a topic you'd like discussed, or have any questions for us, feel free to contact the show at:
EMAIL: ben@skordle.com
@michaelswisher & @benjohnsontul
|

Ben Johnson
It's time to break down championship games for Classes 5A, 4A and 3A -- or I like to call it, the "no east side teams allowed" preview. For real, just look at whose left in these three championship games.
As for the quality in these three games, it's top notch. You have perennial powers, grind-it-out ball clubs and no shortage of extraordinary talent.
Looking for something to do on Friday night in the Oklahoma City area? You have plenty of options, stretching from Yukon to Edmond.

Now, here are your game previews….

*All games scheduled to start at 7 p.m. on Friday



Class 5A


No. 1 Carl Albert (13-0) vs. No. 2 Ardmore (13-0)
Where: Wolves Stadium (Edmond Santa Fe High School)

Road to the title game
- Carl Albert: 28-7 vs. El Reno in the first round; 42-6 vs. Claremore in the quarterfinals; 37-20 vs. Collinsville in the semifinals
- Ardmore: 42-13 vs. Piedmont in the first round; 48-13 vs. Coweta in the quarterfinals; 21-13 vs. Bishop Kelley in the semifinals

What to watch for
- Ground game galore: Carl Albert's Dadrion "Rabbit" Taylor is coming off a monster game against Collinsville - 313 yards and five touchdowns on 32 carries. Then there's Ardmore arsenal of ball carriers, including Tero Roberts, Jadrien Monroe and Cameron Petties. The Tigers are averaging close to 400 yards on the ground per game, and they're coming off a 21-13 win over Bishop Kelley where they ran for 318 yards on 43 carries.

- Ardmore's massive offensive line: Lost amid the big names in this one is the Tigers' massive offensive line. Anchored by 5-foot-10, 305-pound senior guard Trenzel Johnson, Ardmore may possess the largest offensive front, this side of Broken Arrow. Brayden Bryant, Ethan Phillips, Sitani Lemeki and Johnson all check in at more than 275 pounds, and Tafolla mans the center position at 210.

- Tradition or Tigers? Carl Albert has won 35 straight games, and the Titans are basically royalty when it comes to winning championships. Then there's Ardmore, looking for its first title since 1992.

Random facts
- Carl Albert head coach Mike Corley took over in 2017. He's gone 27-0 over the course of two seasons.
- Ardmore head coach Josh Newby took over in 2015. He's gone 40-9 over the course of four seasons.
- Ardmore is 3-2 all-time in championship games -- the last one being a 34-14 win over Douglass for the 5A crown in 1992.
- Carl Albert sophomore quarterback Ben Harris has completed 140 of 240 pass attempts this season for 2,224 yards and 19 touchdowns. For his career, Harris has logged 4,990 yards through the air.
- Junior linkebacker Reise Collier leads Carl Albert on defense with 160 tackles, five sacks and two interceptions.
- Carl Albert has won back-to-back 5A titles -- both wins over Bishop McGuinness in 2017 and 2016 by a combined score of 69-52.
- Carl Albert is 16-7 against Ardmore all-time, and the Titans beat Ardmore in both 2017 (28-12) and 2016 (38-21).
- A title would be ….. Carl Albert's 14th; Ardmore's fourth.

Prediction panel
Michael Swisher: Ardmore over Carl Albert - Man, if we could just stop at the first three classes, I would seem pretty smart. I've nailed all six title game participants so far. I went out on a limb with my Ardmore pick. Only a fool would pick against Carl Albert. Ladies and gentlemen, let me introduce myself, the fool. I could be embarrassed by this pick still, but I feel the Tigers' ground game and stellar defense do just enough to knock off the champs.
Ben Johnson: Carl Albert over Ardmore - Welp, I had Bishop Kelley making the championship game against Carl Albert, so strike one for me there. But I had Carl Albert winning it all, so I've still got that going for me. When the season started, it looked like Carl Albert was the run-away favorite to win another gold ball, and while I'm still picking the Titans, I think Ardmore's got a great shot. With guys like Tero Roberts, Cameron Petties and others, Ardmore will do its best to lean on it size and speed as much as possible. But when it comes down to it, Carl Albert has too much firepower. I know, I know -- what else is new?

Whitt Carter: Carl Albert over Ardmore - Again, this was my pick before the playoffs started and I've seen no reason to change it. Carl Albert is in the middle of an incredible run and they'll be hard to beat with a chance to go for the three-peat and their 36th win in a row. But it won't be easy, as Tero Roberts is the real deal. Again, major props to Tigers' head coach Josh Newby. He has this program at an elite level in 5A and they aren't going away anytime soon. But they will have to wait, as the Titans continue to add to their historic run.



Class 4A