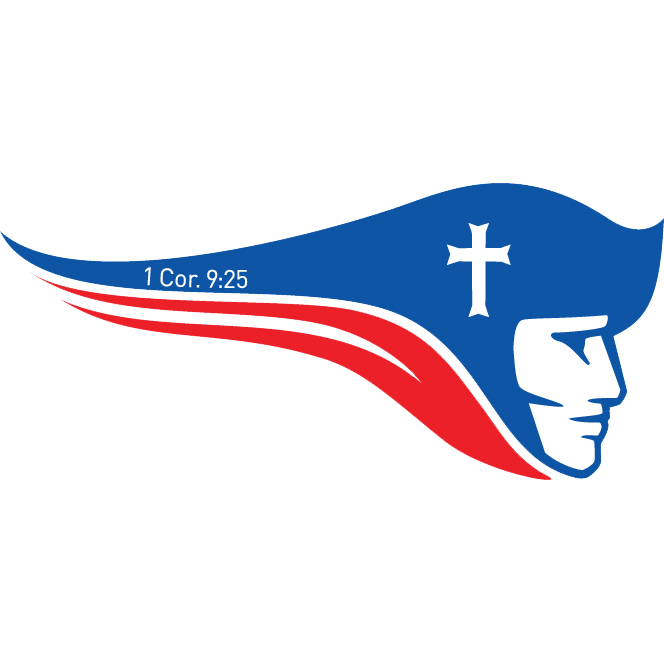 Southwest Covenant Patriots
Yukon, OK 73099
Football
Boys Basketball
Girls Basketball
Baseball
Fastpitch
2017-2018 Football Schedule
Record: 12-0 | Rank: 1
vs Tipton


OSSAA State Championship at SWOSU

L
50-34
11/30
vs Buffalo


OSSAA Semifinals at NWOSU

W
42-20
11/23
vs Tyrone


OSSAA Quarterfinals

W
56-16
11/16
vs Sasakwa
W
48-0
11/9
vs Medford
W
63-30
11/2
@ Welch
W
0-47
10/18
vs Covington - Douglas
W
55-14
10/12
vs Coyle
W
48-24
10/5
@ Deer Creek - Lamont
W
16-65
9/28
vs Bluejacket
W
47-0
9/20
@ Wesleyan Christian
W
6-55
9/14
@ Empire
W
0-50
9/7
@ Central Marlow
W
8-55
8/31
|

Ben Johnson
Putting together an All-State team sounds like fun and games, but when you start narrowing down the field, you hate yourself for leaving off a player here or a player there. Trust me when I say it was not pleasant leaving off guys like Lincoln Christian's Chase Ricke, Metro Christian's Asher Link or Fairview's Kade Dillard on the small school All-State list.

For the small school team, it consists of players in Class 3A through Class C. Each class also had a designated Player of the Year, Offensive MVP and Defensive MVP.

The teams were chosen by those who covered high school football for Skordle all year long: Michael Swisher, Whitt Carter and myself (Ben Johnson).

And ps, there's some hope in doing a podcast here before too long to discuss the thought process and how we ended up picking the teams. As for now, check out this year's small school selections…


Class superlatives
Class 3A
Player of the Year: CONNER CAREY (Heritage Hall) - A receiver by trade throughout most of his varsity career, Carey was called upon to switch to running back for his senior season. And he passed the test with flying colors. At 5 feet, 11 inches and 195 pounds, Carey rushed for 1,844 yards and 32 touchdowns on 204 carries. While leading the Chargers to another championship, Carey accounted for 163 yards on the ground and five touchdowns (four rushing, one receiving). On offense, Carey finished with 2,002 yards rushing and 1,315 yards receiving and 48 combined touchdowns. Carey was also a key contributor on defense during his senior season with 57 tackles, two sacks and two interceptions.
Heritage Hall coach Brett Bogert: "Conner had one of the best individual all-around seasons by a Charger since I've been coaching here. He broke (Wes) Welker's single-season touchdown record! It was awesome to watch him grow as a player and leader while excelling on the big stage this season. We will miss him."

Offensive MVP: JETT STERNBERGER (Kingfisher) - Despite missing two games, the Yellowjackets quarterback propelled Kingfisher all the way to the 3A semifinals. Sternberger, little brother of Texas A&M star Jace Sternberger, crushed opponents on the ground and through the air during his senior campaign. He completed 180 of 270 passes for 2,411 yards and 33 touchdowns and only five interceptions. He also ran for 481 yards and 13 touchdowns on 127 carries.
Kingfisher coach Jeff Myers: "Jett has been a tremendous asset to us the last two years. His ability to run our offense has been a big reason for our success. Add in the injuries and changes we've endured at running back and offensive line, and his performances are even more impressive. We will certainly miss his presence as a player and a leader next year."

Defensive MVP: TREY KISER (Sulphur) - One of the state's best two-way players in 2018, Kiser was a standout at 6 feet, 200 pounds. On defense, Kiser racked up 131 tackles and eight sacks for a Sulphur defense that yielded only 16.9 points per game. Kiser was also one of the state's best ball carriers with 2,572 yards and 39 touchdowns on 293 carries. He even set a new Sulphur record with 403 yards on just 15 carries in the Bulldogs' win over rival Davis on Sept. 7.
Sulphur coach Jim Dixon: "He's the best player I've ever coached. He's truly as good as anyone I've ever coached. I'm really proud of the way he worked every year and his effort each day. And he was very, very blessed with a lot of ability. He's a great kid and was a heck of a player."


Class 2A
Player of the Year: BEAU TEEL (Sperry) - A two-year standout for the Pirates, Teel guided Sperry to its first-ever OSSAA championship without a blowout victory over Beggs. Along the way, the senior quarterback passed for 2,305 yards and 23 touchdowns while completing 133 of 233 passes. At 6-foot-1, 185 pounds, Teel accounted for 31 tackles, two sacks and an interception at linebacker. He polished off his career with 10,046 total yards through the air (7,635) and on the ground (2,411).
Sperry coach Robert Park: "State champion quarterback for the Sperry Pirates. Nobody else can say that."

Offensive MVP: RYAN JOHNSON (Metro Christian) - Was the closest thing to a 1,000-yard rusher and 1,000-yard receiver in Oklahoma during the 2018 season, right alongside Heritage Hall's Billy Ross Jr. Johnson was a nightmare for opposing defenses with 2,036 yards and 28 touchdowns on 184 carries. He also hauled in 47 passes from quarterback Asher Link for 609 yards and five touchdowns. And just for the heck of it, he completed 4 of 5 passes for 70 yards and two touchdowns. Johnson helped spark the Patriots to a 2A semifinal run, which ended with a loss to eventual runner-up Beggs.
Metro Christian coach Jared McCoy: "He's a great player. His best games were against our best competition and he did whatever he had to do to help us win. He averaged over 100 yard rushing and 100 yards receiving in our four playoff games. His kind of stats are really difficult to attain while operating in a pass-first offense where our quarterback also led 11-man football in passing yards. Ryan also had two late interceptions against Broken Bow to help us win that game and a couple of key tackles on defense in the playoffs that helped us beat Jones and Washington. I'm most proud of the type of young man Ryan is. He's a 4.0 student that's loved by his teachers, coaches and fellow students. He's extremely gifted, yet very grounded and humble for the way God has gifted him."

Defensive MVP: RIVER SIMON (Vian) - Perhaps the hardest postseason superlative to hand out goes to a soon-to-be West Point cadet. The Army signee is another in a long line of Simon standouts at Vian. The 6-foot, 215-pound middle linebacker guided the Wolverines to the 2A quarterfinals, thanks to 128 tackles and eight sacks to cap off his senior season. "He was really, really good," an opposing 2A coach said. "A great linebacker and one of the best tacklers I have seen." On offense, he rushed for 466 yards and scored 11 touchdowns, and he even graded at 92 percent while blocking at tight end.
Vian coach Gary Willis: "Toughest- and hardest-working player that I've ever coached. He's played through a lot of pain throughout his high school career."


Class A
Player of the Year: ZACH HALE (Christian Heritage) - The Crusaders had themselves a solid regular season, and they capped it off with a win over Crescent to steal the No. 4 spot in District A-3. That's when the real fun started for Christian Heritage. While captivating the state as postseason darlings, the Crusaders knocked off Ringling, Thomas, Stroud and Rejoice Christian on their way finishing as Class A runners-up to Tonkawa. And leading the charge was Hale, a two-way standout at quarterback and free safety. Hale finished the season with 2,638 yards and 33 touchdowns while completing 193 of 309 passes, and he also ran for 867 yards and 11 touchdowns. On defense, he amassed 202 tackles, including 73 in the playoffs. Hale also finished his senior season with one sack and eight interceptions.

Offensive MVP: JACOB BRUCE (Hulbert) - When you finish as the state's leading rusher for a season, you're probably due for some accolades. When you re-write the state's record book for rushing yards, you're guaranteed some postseason shine. And that's what Bruce did in 2018, finishing his senior season with 3,268 yards and 41 touchdowns on 306 carries. He capped his career with 8,586 yards, which is 143 more than the previous record holder, Luther's Larry Dupree (8,443). Bruce also scored on two kickoff returns this season while averaging 28.6 yards per return. For good measure, he added 57 tackles and five interceptions on defense.

Defensive MVP: SIMEON SHEPARD (Tonkawa) - In a district full of offensive stalwarts, Tonkawa used defense to win the District A-5 crown -- and eventually the Class A championship. The Buccaneers gave up more than 20 points only twice, and neither one of the occurrences surfaced in the postseason. And all the while, Shepard was leading the way as the Bucs' leading tackler, alongside fellow defensive star Braydon Hampton. Shepard's impressive senior season included 176 tackles, 27 sacks/tackles for loss, four interceptions, including to returns for touchdowns (69 and 48 yards).


Class B
Player of the Year: GATLIN GOODSON (Shattuck) - Leading the Indians to their second consecutive title -- and third in four years -- was Goodson, who did it all for Shattuck. The senior quarterback rushed for 1,760 yards and 31 touchdowns on 124 carries. He passed on occasion and finished with 441 yards and nine touchdowns while completing 21 of 37 attempts. At free safety, he recorded 72 tackles and three interceptions.

Offensive MVP: BRADEN GILBERT (Regent Prep) - Only two other passers in the history of Oklahoma high school football have had better seasons, yardage-wise, than what Gilbert put forth for the Rams. Gilbert passed for 4,065 yards and 63 touchdowns this season, and settled just behind Locust Grove's Mason Fine (5,006 in 2014 and 4,227 in 2015) and Norman North's Brandon Marquardt (4,609 in 2016). Gilbert's 63 touchdowns were third-best in a single season, and he completed 195 of 328 passes along the way. The junior quarterback also rushed 105 times for 555 yards and 14 touchdowns while leading the Rams to the Class B title game.

Defensive MVP: JAXSON WALKER (Davenport) - The junior middle linebacker made sure life was miserable for opposing offenses throughout the 2018 season. The Bulldogs gave up only 11.5 points per game prior to losing to Shattuck in the Class B semifinals, and leading the way was Walker with 98 tackles, one sack and two interceptions.



Class C
Player of the Year: SEMAJ MCBRIDE (Tipton) - The Tigers' dynamic ball carrier finished off his varsity career by guiding Tipton to its third consecutive championship. And to help secure the Tigers' seventh title, McBride took over in the second half of the championship game with 154 rushing yards and two touchdowns while adding in 43 receiving yards and a TD catch. He logged 128 carries for 1,654 yards during his senior campaign, and he hauled in 18 catches for 611 yards. He scored 26 total touchdowns. On defense, he collected 46 tackles, four interceptions and three fumble recoveries.

Offensive MVP: BEN WEBB (Southwest Covenant) - Junior quarterback was instrumental in getting the Patriots to the Class C title game. Capped his year off by completing 109 of 177 passes for 2,130 yards and 40 touchdowns, and he also ran for 374 yards and nine touchdowns on 63 carries.

Defensive MVP: BRYCE WAUGH (Tipton) - Senior defensive end led the Tigers' defense throughout the season, including five shutout victories throughout the regular season. Waugh was instrumental for the Tigers while coming up with 73 tackles, five sacks and three interceptions.




SMALL SCHOOL ALL-STATE TEAM



Coach of the Year: ROBERT PARK (Sperry) - He's spent two decades at Sperry, and in his 20th season Park claimed his first championship with the Pirates. In fact, it was Sperry's first OSSAA championship with a 35-14 victory over Beggs in the 2A title game. Not bad for a coach of a program who most figured to have no shot at winning the gold ball. That's because Millwood was the clear frontrunner by most who follow 2A football, but that was all derailed by Vian in the second round. The Pirates may have lost the District 2A-3 crown to Beggs with a Week 10 loss, but the Pirates rebounded and outscored opponents 252 to 55 in the playoffs, including a 56-8 thrashing of Adair to reach the state finals.



Offense
QB: Braden Gilbert (Regent Prep) - Junior quarterback logged the fourth-best season in Oklahoma history, yardage-wise. Threw for 4,065 yards and 63 touchdowns, which is the third-best among single season TD records in the Sooner State.
RB: Andrew Crow (Rejoice Christian) - Senior tailback rushed for 2,554 yards and 43 touchdowns and even had 10 catches for 192 yards and a score.
RB: Jacob Bruce (Hulbert) - Became the state's all-time leading rusher by churning out 3,268 yards and 44 touchdowns during his senior season. Finished his career with 8,586 yards on the ground.
RB/WR: Ryan Johnson (Metro Christian) - One of the state's best rushing-receiving players with 2,036 yards and 28 touchdowns on the ground and 47 receptions for 609 yards and five touchdowns through the air during his senior season.
WR: Jack Wright (Regent Prep) - Led the state in receiving as Gilbert's top target. Junior wideout hauled in 81 catches for 1,840 yards and 34 touchdowns.
WR: Sam Brueggeman (Lincoln Christian) - Was quarterback Chase Ricke's favorite target in the passing game, and Brueggeman finished with 67 receptions, 1,487 yards and 17 touchdowns during his junior season.
OL: Melvin Swindle (Heritage Hall) - Sophomore offensive lineman paved the way for the Chargers offense, which averaged 39.5 points per game, including 69 and 50 in the 3A semifinals and finals, respectively.
OL: Baylor Christy (Beggs) - Senior Missouri State signee was the key cog on the Golden Demons' offensive line, which spearheaded Beggs' efforts in averaging 43.3 points per contest.
OL: Eli Russ (Plainview) - Senior Oklahoma State signee received a 95 percent overall grade for his efforts along the Indians' offensive front.
OL: Perry Lewis (Millwood) - Junior guard was instrumental in the Falcons averaging 352.3 yards and 48.3 points per game.
OL: Brandon Collier (Cashion) - Junior tackle led the Wildcats' high-octane offense that posted 375.5 yards and 40.5 points per game.


Defense
DL: Walker Niver (Sperry) - Junior defensive end finished with 80 tackles and 10 sacks for a Pirates defense that only allowed 174 points in 15 games.
DL: Kaavn Green (Crescent) - Senior tackle had 81 tackles, 18 tackles for loss and seven sacks for the Tigers.
DL/LB: Jaden McDaniel (Heritage Hall) - Senior defensive specialist had 100 tackles and 12 sacks.
LB: Zac Anderson (Eufaula) - Finished his career with the Ironheads with 159 tackles and 12 sacks during his senior season.
LB: Trey Kiser (Sulphur) - Senior standout had 131 tackles and eight sacks on defense while also serving as one of the better running backs in the state.
LB: Laike Wilhelm (Newkirk) - Senior collected 129 tackles and two sacks on defense and also turned produced 2,243 yards and 25 touchdowns rushing on offense.
LB: Simeon Sheperd (Tonkawa) - Set a new Tonkawa record with 176 tackles during his senior season. Also had 27 sacks, four interceptions and six fumble recoveries.
DB: Conner Carey (Heritage Hall) - Senior two-way player had 57 tackles, three sacks and two interceptions. Also led the Chargers with 1,844 rushing yards and 32 TDs.
DB: Zach Hale (Christian Heritage) - The Crusaders' sparkplug through the playoffs who finished off his senior season with 202 tackles, one sack and eight interceptions. Also passed for 2,600-plus yards and 33 touchdowns.
DB: Gatlin Goodson (Shattuck) - Senior free safety had 72 tackles and three interceptions. Also served as quarterback and ran for 17,60 yards during his senior season.
DB: Dawson James (Berryhill) - Sophomore snagged 12 interceptions while also recording 30 tackles for the Chiefs.


Special teams
K: Alex Felkins (Holland Hall) - Columbia signee was the state's leader with 15 field goals. Senior kicker's longest in 2018 was 41 yards.
P: Zach Ramay (Fairview) - Senior averaged 39.7 yards per punt for the Yellowjackets in 2018.
KR/PR: DeMariyon Houston (Millwood) - Finished the season with three kickoff returns for 184 yards and one touchdown, and also had four punt returns for 145 yards and a touchdown. Senior wideout also caught 35 passes for 772 yards and 11 TDs.
ATH: Beau Teel (Sperry) - Passed for 2,305 yards and 23 touchdowns and rushed for 14 touchdowns. Senior linebacker also had 31 tackles, two sacks and one interception.
ATH: Jett Sternberger (Kingfisher) - Senior quarterback completed 180 of 270 passes for 2,411 yards and 33 touchdowns. Also ran for 481 yards and 13 touchdowns on the ground.
And let us know what you think. Tweet at Skordle or email Ben Johnson at benjohnsontdp@gmail.com.


*Photo credit: Russell Stitt


|

Ben Johnson
Christian Heritage's coaching staff wanted to give Zach Hale a break. The Crusaders' senior quarterback/safety had Christian Heritage leading Stroud late in the second quarter, so his coaching staff wanted to give him a moment to catch his breath.
That's when Stroud's Colby Davis returned a kickoff 85 yards for a touchdown. Needless to say, Hale didn't come off the field the rest of the night.
"Funny story now, but it wasn't funny at the time," Christian Heritage coach Tony Merrell said. "One of our coaches asked if we could get him off our kickoff team for one play, because he looked tired or something. They immediately ran the next kick back, and Zach let me know -- as it was being returned for a touchdown -- that he is never coming off the field again."
Then Merrell had a quick second to think.
"I agreed with him," he said.
And once again, it was Hale and Co. crashing the Class A playoff scene last week. Hale passed for 214 yards and four touchdowns, and he also ran for 52 yards. After four of Christian Heritage's five touchdowns, Hale also had a hand in the successful two-point conversions.
On defense, Hale recorded 13 tackles, an interception and a fumble recovery to guide the Crusaders into their first semifinal appearance.
"He has been so good, and he's an All-State safety and he keeps getting better as a quarterback," Merrell said. "We have so many guys that are playing at a high level, and it's just fun to be part of."
Up next for Christian Heritage (9-4) is a date with third-ranked Rejoice Christian at Cushing High School in the semifinals. The Crusaders are a game away from the title game after taking down Ringling, Thomas and Stroud to this point.
"Oh man, what a run," Merrell said. "And really, you have to throw Crescent in there after playing them in Week 10. Those are really good football teams with great coaches. We are playing at a really high level, and to be honest, we are still getting better. We have guys playing their best games of the year these last few weeks."



Class 2A
No. 5 Sperry vs. Adair
Where: Lantow Field (Claremore High School)

Last week
- Sperry 44, Eufaula 13: Beau Teel passed for 132 yards and two touchdowns and rushed for 73 yards and two more touchdowns for the Pirates. Joe Whiteley added three sacks on defense, and he caught four passes for 96 yards for a touchdown for Sperry.
- Adair 38, Vian 27: Austin Hines passed for 360 yards and four touchdowns, and Barrett Bradbury caught 12 passes for 147 yards and three touchdowns. Bradbury then added 18 tackles on defense.

Need to know
- The all-time series is tied at 3-3. The last meeting was last season -- a 50-26 win for Sperry.
- Adair appeared in back-to-back semifinals in 2015 and 2016, going 1-1 with a win over Chisholm in 2015. The Warriors went on to win their only title the same season.
- Sperry has gone 1-5 in semifinal games. The Pirates' only win was in 1968 -- 8-0 against Marietta.


Metro Christian vs. No. 3 Beggs
Where: Collins Stadium (Sapulpa High School)

Last week
- Beggs 36, Kingston 31: TJ Austin scored the game-winning touchdown with 50 seconds left as Beggs rallied to knock off the Redskins.
- Metro Christian 34, Washington 28: Ryan Johnson rushed for 130 yards and caught nine passes for 130 yards. The Patriots turned back Washington on fourth-and-goal late in the fourth quarter to preserve the victory.

Need to know
- The all-time series is 1-1. The last meeting was in 2003 -- a 48-13 win for Metro Christian.
- The Patriots are 1-1 in the semifinals. The lone win was in 2010 against Anadarko.
- Beggs is 3-1 in the semifinals. The Demons beat Sulphur 37-28 in the semifinals last year before losing to John Marshall in the Class 3A playoffs.




Class A