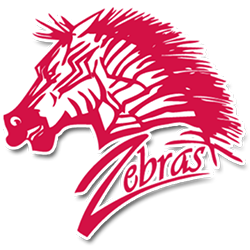 Claremore Zebras
Claremore, OK 74017
Volleyball
Wrestling
Football
Boys Basketball
Girls Basketball
Baseball
Fastpitch
Boys Soccer
Girls Soccer
2019-2020 Football Schedule
Record: 0-0 | Unranked
@ Bartlesville
9/6
7PM
vs Sapulpa
9/13
7PM
vs Edison Prep
9/20
7PM
@ Collinsville
9/27
7PM
vs East Central
10/4
7PM
@ Will Rogers
10/11
7PM
@ Tulsa Memorial
10/17
12PM
vs Skiatook
10/25
7PM
vs Pryor
11/1
7PM
@ Tahlequah
11/8
7PM
|

Ben Johnson
We're now a week away from real-life, actual football. (Well, games that actually count)
This week we pay tribute to one of the state's best, Mr. Ray West, who passed away recent. Swisher shares several great stories about West and what he meant to a lot of people in this great state.
Then we start our football previews, talking about Classes 6AI through 4A. We unveil our top 10 in each class and offer up some storylines along the way.
Want to interact with the podcast? Tweet us at @michaelswisher & @benjohnsontul
Or you can email the show at ben@skordle.com
As always, thanks for listening!
|

Ben Johnson
Verdigris' offense took a drastic leap forward in 2018. A big credit for that goes to the offensive line, especially offensive tackle Austin Woods.
On Tuesday, Woods announced his commitment to Arkansas State on Twitter.
"Without the help of my coaches, teammates, friends, and most importantly my parents, this decision would of been much harder than I could've ever imagined," Woods tweeted.
Woods opted for the Red Wolves while holding offers from Eastern Kentucky, Illinois, Louisiana Tech, Texas State, Tulane and then two in-state Division II offers from Northeastern State and Central Oklahoma.
"It's extremely exciting," Woods told Skordle. "The thought of having my school paid for is unbelievable."