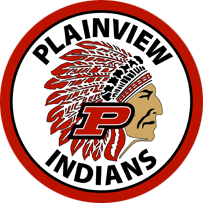 Plainview Indians
Ardmore, OK 73401
Wrestling
Football
Boys Basketball
Girls Basketball
Baseball
Slow Pitch
Fastpitch
2019-2020 Football Schedule
Record: 0-0 | Unranked
@ Tuttle
9/13
7:30PM
vs Elgin
9/20
7PM
@ Bethel
10/4
7PM
@ Lone Grove
10/25
7PM
@ Pauls Valley
11/1
7PM
vs Douglass
11/8
1PM
|

Ben Johnson
We finally took the plunge and did a deep dive into the long-standing public schools vs. private schools debate in Oklahoma. Cashion head football coach (and athletic director) Lynn Shackelford (24:45) joined us to share his thoughts from the public side, and Bishop Kelley athletic director Lance Parks (46:24) offered up some insight from the private school side.
Regardless of which side you're on, both make great points. Both have valid arguments. 
Also, we talk about some recent football commitments, including Broken Arrow's Andrew Raym siding with the Sooners. The chat briefly about OSU's recruiting class after Bixby's Brennan Presley vowed his commitment to the Cowboys.
But perhaps most importantly, we talked food (5:46). Is there a place that we think is overrated? Underrated? FYI: We talked pizza!
Have your own thoughts on food or the public/private debate? Tweet us at @benjohnsontul or @michaelswisher. 
Or send us an email at ben@skordle.com & we'll answer any questions or read comments on the next podcast.
Thanks so much for listening!
Just in case, a few more options to listen to the podcast....
|

Ben Johnson
The state's flagship wrestling program will have a new coach when the 2019-2020 season begins.

Perry's Ronnie Delk was hired as an assistant coach at Bentonville High School, after the school board in Arkansas approved the move Monday.
Delk took over at Perry prior to the 2011-2012 season and guided the Maroons to eight straight dual state wrestling titles. He also helped the Maroons garner five team titles during his eight years, giving Perry now a state-best 43 state championships.
The two-time state champion from Collinsville heads to Arkansas after three of his Perry wrestlers won individual titles in 2019. Ryan Smith (113), Dylan Avery (132) and Hadyn Redus (152) were all state champions for the Maroons at State Fair Arena in February.
After having a season-best six individual champions in 2018, Delk departs Perry having coached 16 individuals to state championships, including Smith, Avery, Redus, Cale Betchan and David Thomas all being two-time state champions during that time.