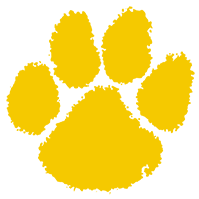 Putnam City North Panthers
Putnam City, OK 73122
Football
Boys Basketball
Girls Basketball
Baseball
Fastpitch
Boys Soccer
Girls Soccer
2017-2018 Football Schedule
Record: 8-3 | Rank: 8
@ Jenks
L
42-12
11/9
vs Owasso
L
7-41
11/2
@ Mustang
W
19-35
10/26
vs Moore
W
38-21
10/18
@ Norman North
W
14-44
10/11
@ Union
L
52-7
10/5
vs Southmoore
W
33-14
9/28
@ Edmond North
W
7-28
9/21
vs Choctaw
W
46-21
9/13
vs Putnam City West
W
51-6
9/7
vs Putnam City
W
33-0
8/30
|

Ben Johnson


Players to watch
- Noah Cortes (Broken Arrow): Now the all-time leading rusher in Broken Arrow history, the senor tailback has been on cruise control for the Tigers this season. Cortes has racked up 1,331 yards and 26 touchdowns and often times not even playing in the final 10-15 minutes of game time.
- Ian Corwin (Jenks): The orchestrator of the Trojans' offense has completed 126 of 203 passing attempt this season. He's tossed for 2,042 yards and 17 touchdowns.
- Trace Ford (Edmond Santa Fe): The standout defensive end has mixed in some offensive exposure this season. The Oklahoma State commit has caught 18 passes for 298 yards and four touchdowns. On defense, he's collected 38 tackles and three sacks.
- Daniel Hishaw (Moore): Junior quarterback has completed 107 of 190 passes for 1,820 yards and 16 touchdowns.
- Aaron Norment (Putnam City North): While leading PC North to an 8-2 season, the junior quarterback has thrown for 20 touchdowns and 1,949 yards.
- Darius Boone (Union): Closing in on 1,000 yards this season with 973 heading into the playoffs.


Don't overlook... Jenks
The senior leadership of Ian Corwin at quarterback is not to be ignored. He directs an offense that also features Noah Hernandez and Dreyson Watters. And the only setback for the Trojans this season was a week four, 28-13, loss to Broken Arrow.


Favorite (potential) matchup - Jenks vs. Union
Don't be surprised if it's the second edition of the Backyard Bowl at Tulsa' Chapman Stadium. Corwin threw for 254 yards and three touchdowns to lead Jenks to a 27-10 win over Union back in September. It was Union that made the finals last year, but Owasso broke through to break the 20-plus-year mutiny on titles on the state's top classification. The winner here figures to get Broken Arrow for the gold ball.


Coaching candor
How do other high school coaches see the 6AI postseason playing out? We asked and they made their predictions (after being granted anonymity, of course).
"Broken Arrow has all the ingredients on offense and defense to win in any situation."


Prediction time
Michael Swisher: Broken Arrow over Jenks - Iím not expecting a ton of surprises in this class this season, other than the gargantuan fact Broken Arrow will be a football state champion. Itís been the perfect storm. Broken Arrow is pretty danged solid and Jenks and Union arenít quite up to normal standards and the westÖ.oh, nevermind. Anyway, time for a parade in BA. Iím sure Ben Johnson will be right in the middle of it, crying like a teenage girl at a Bieber concert (is that still a thing?).
Ben Johnson: Jenks over Broken Arrow - Look, I graduated from Broken Arrow. I endured a state championship beatdown from Union during my senior year. Since then, it's been a parade of Union and Jenks continuing to add gold balls to their trophy cases. And honestly, I think Broken Arrow will be the 6AI champion this season. But I've operated under the mindset, "I can't pick it until I see it." So, here's me picking Jenks over Broken Arrow. It's not like Broken Arrow blew out Jenks the first time around this season, and I guarantee Jenks would have a puncher's chance in the finals. Plus, having Ian Corwin would help tremendously.
Whitt Carter: Broken Arrow over Jenks - Jenks has been very good under first year coach Keith Riggs. Quarterback Ian Corwin has been as good as anyone in the class this year and the Trojans have two big-time weapons in Noah Hernandez and Dreyson Watters out of the backfield. But make no bones about it, this Broken Arrow team is next level. Led by Noah Cortes, Andrew Raym, Zach Marcheselli, Gavin Potter and many others, Broken Arrow ran through a brutal first four games with ease. The Tigers took care of Jenks in the final game of that stretch, winning 28-13 in a game that didn't even seem that close. There are D-1 players everywhere for Broken Arrow and its' dominance on both sides of the ball is just too much. The best team in school history finally brings home a gold ball.
|

Ben Johnson
The playoffs are here! Well, not quite but for some teams it will feel that way. Some teams are playing to extend their seasons while some are playing to better position themselves for long postseason runs. Week 10 is always a whirlwind, so buckle up and hold on!

Here's what's on tap:
1. 6AII No. 1 Stillwater (9-0) at 6AII No. 4 Del City (7-2): It has been a day or two since Stillwater last laid claim to a district championship. Since 1995 to be exact. Pioneers can clinch the District 6AII-1 title with a win. A Del City victory (plus a Midwest City win over PC West) creates a three-way tie at the top of the district with district points deciding the champion. Stillwater is 2-0 against Del City, but they haven't played since 2007.

2. 5A No. 1 Carl Albert at 5A No. 4 Bishop McGuinness (8-1): If these two are squaring off, there's always something significant on the line. Last season it was the Class 5A championship. This time, it's for 5A-2 supremacy. The winner claims the district crown. For Carl Albert, it would two years in a row. For the Irish, it would be the third district title in four years.

3. A No. 2 Cashion (9-0) at A No. 3 Minco (8-1): Take the Stillwater-Del City playoff scenario and apply it here. Cashion wins the District A-3 title with a win. A victory for Minco creates a logjam atop the district with Crossings Christian off for the way and cemented at 7-1 in the district. A Cashion win also moves Minco to third.†

4. 2A No. 2 Sperry (9-0) at 2A No. 4 Beggs (8-1): It's been 77 years -- SEVENTY. SEVEN. -- since Sperry was 9-0. The Pirates have won a district title more recently than that (1992), but it's still been a long time for that, too. Beggs, on the other hand, is coming off a runner-up finish in Class 3A, so this is familiar territory for the Demons. The winner here claims the District 2A-3 title, and the loser finishes second. The quarterback matchup -- Sperry's Beau Tell against Beggs' Dalton Spring -- should be a good one, too.

5. 3A No. 3 John Marshall (8-1) at 3A No. 7 Kingfisher (6-3): Winner finishes second in 3A-1 and gets a home playoff game. Loser finishes third and hits the road -- likely to Plainview -- in the first round of the playoffs.

6. 4A No. 8 Hilldale (8-1) at 4A No. 1 Poteau (9-0): Poteau will have to reverse a recent trend if it wants to win District 4A-4. The Pirates can win the district with a win, but a Hilldale victory likely creates a three-team tie atop the standings with Broken Bow also involved. The streak Poteau has to end is its losing ways to Hilldale, who has beaten the Pirates four times in a row, dating bcak to 2010. Poteau's last win over Hilldale was 2009.

7. 6AI No. 7 Owasso (5-4) at 6AI No. 5 Putnam City North (8-1): Neither one can catch Union in 6AI-2, but the Panthers can lock up second place with a win over Owasso, the reigning 6AI champion. An Owasso win likely means the Rams, PC North finish in a tie for second and resort to district points. A win for PC North would be its first ever against Owasso. The Rams are 4-0 all-time against PC North.

8. 5A No. 7 Tahlequah (8-1) at 5A No. 9 Claremore (6-3): This one is simple enough -- winner gets second place in 5A-4, the loser finishes third. The running back battle between Tahlequah's Dae Dae Leathers and Claremore's Jace Hightower should be fun to watch.

9. 6AII No. 2 Bixby (8-1) at 6AII No. 7 Muskogee (6-3): Regardless of records, it seems as though Bixby always struggles with Muskogee. The Spartans have secured the 6AII-2 title and can look toward a home playoff game next week, while Muskogee needs a win to finish third in 6AII-2.

10. 5A No. 5 Altus (8-1) at 5A No. 10 Duncan (8-1): Same at the Tahlequah-Claremore game -- winner gets second place, loser finishes third.

Honorable mention
Edmond Santa Fe at Norman: The Wolves are in the playoffs, but a win would assure a third-place finish. A Norman victory gives the Tigers a chance to make the playoffs with Westmoore headed to Jenks.

Ada at Edison: Winner finishes second in 5A-3, loser gets third since both Edison and Ada are vastly ahead of McAlester in district points.
Clinton at Cache: The Red Tornadoes are no strangers to district titles with 38, according to Iwasatthegame.com. Yet, Clinton hasn't won one since 2011. Cache hasn't won one since 1983. It's a winner-take-all game in 4A-1.

Oologah at Catoosa: A Catoosa win likely means third place and would leave Bristow and Wagoner to settle the district title. An Oologah victory likely means Bristow, Wagoner and Oologah finish tied for the district title, and would likely go to Bristow based on district points.

Checotah at Lincoln Christian: Well, the best way to describe the District 3A-3 standings is jumbled. But don't over-think it. More likely than not, Seminole, Stigler and Idabel should bag victories this week, so this game will decide whether there's a five-way tie for first place or a three-way tie for second place. Either way, it's all about district points at that stage.

Locust Grove at Vinita: After Berryhill at the top of this district, it gets a bit chaotic. Vinita need to win to keep its playoff hopes alive, whereas Locust Grove claims second place with a win.

Lindsay at Kingston: Even if Lindsay wins here, Kingston will have wrapped up its first district championship since 1987. That's how sizeable Kingston's district points lead is.

Panama at Holland Hall: The Dutch win a district title with a win over Panama, whereas a Panama victory likely hands the district title to Vian.

Christian Heritage at Crescent: Someone's season will end here. District A-3 is deep so this game will decide who finishes fourth. Crazy to think Crescent could go from Class A runner-up to out of the playoffs, but that's the scenario headed into this week's slate of games.

Pawhuska at Pawnee: Pawnee has to win to keep its playoff hopes alive. A Pawhuska win would assure the Huskies of third place in District A-5.

Hobart at Frederick: Simple enough on this one. The winner claims the District A-2 title and the loser finishes second.
Ringling at Apache: Did you read the Hobart-Frederick breakdown? Same thing applies here. Would be Ringling's eighth straight district title.

Gore at Central Sallisaw: Gore is looking for its first district championship since 2011. A Central Sallisaw win would give it a chance at a district title for the first time since 2001.

Weleetka at Wetumka: District B-5 will be decide in this one. Winner gets first place, loser gets second place.

Regent Prep at Foyil: These two clubs have played some stout defense this year, giving up only a combined 112 points in 17 games. The better defense here will help its win a district championship. The loser of the game stays home for the playoffs but won't claim a district title.

Paoli at Graham-Dustin: Winner claims the District C-4 championship. Loser finishes second.

*Photo courtesy of Jason Elmquist/Stillwater NewsPress

|

Ben Johnson
Here's the top 10 in each class heading into Week 10

Class 6AI
1. Broken Arrow (1) - 9-0
2. Jenks (2) - 8-1
3. Union (3) - 7-2
4. Edmond Santa Fe (4) - 7-2
5. Putnam City North (6) - 8-1

6. Moore (8) - 5-4

7. Owasso (5) - 5-4

8. Yukon (9) - 5-4

9. Norman (10) - 5-4

10. Westmoore (7) - 5-4

Class 6AII
1. Stillwater (1) - 9-0
2. Bixby (2) - 8-1
3. Midwest City (4) - 7-2

4. Del City (5) - 7-2

5. Booker T. Washington (6) - 6-3

6. Lawton (4) - 5-4

7. Muskogee (8) - 6-3

8. Sapulpa (7) - 6-3

9. Choctaw (9) - 4-5

10. Sand Springs (NR) - 3-6

Class 5A
1. Carl Albert (1) - 9-0
2. Ardmore (2) - 9-0
3. Collinsville (3) - 9-0
4. Bishop McGuinness (4) - 8-1
5. Altus (5) - 8-1

6. Bishop Kelley (8) - 7-2

7. Tahlequah (8) - 8-1

8. Guthrie (6) - 7-2

9. Claremore (9) - 6-3

10. Duncan (10) - 8-1
Class 4A
1. Poteau (1) - 9-0

2. Tuttle (2) - 9-0

3. Wagoner (5) - 8-1

4. Blanchard (3) - 7-2

5. Bristow (4) - 8-1

6. Bethany (6) - 8-1

7. Broken Bow (8) - 7-2

8. Hilldale (9) - 8-1

9. Catoosa (8) - 7-2
10. Clinton (10) - 8-1

Class 3A
1. Heritage Hall (1) - 8-1
2. Berryhill (2) - 9-0
3. John Marshall (3) - 8-1
4. Sulphur (4) - 8-1

5. Lincoln Christian (5) - 8-1

6. Plainview (6) - 7-2

7. Kingfisher (7) - 6-3

8. Seminole (8) - 7-2

9. Stigler (10) - 7-2

10. Locust Grove (NR) - 7-2

Class 2A
1. Millwood (1) - 9-0
2. Sperry (2) - 9-0
3. Jones (3) - 8-1

4. Beggs (4) - 8-1

5. Holland Hall (5) - 7-2

6. Vian (6) - 7-2

7. Washington (7) - 7-2

8. Kingston (8) - 8-1

9. Meeker (9) - 8-1

10. Coalgate (10) - 8-1

Class A
1. Hooker (1) - 9-0
2. Cashion (2) - 9-0
3. Minco (3) - 8-1

4. Rejoice Christian (4) - 9-0

5. Ringling (6) - 9-0

6. Stroud (7) - 8-1

7. Tonkawa (8) - 8-1

8. Crossings Christian (5) - 8-2

9. Morrison (9) - 8-1

10. Frederick (10) - 8-1

Class B
1. Shattuck (1) - 8-0
2. Davenport (2) - 9-0
3. Regent Prep (3) - 8-0
4. Snyder (4) - 8-0

5. Laverne (5) - 7-2

6. Dewar (6) - 8-1

7. Waurika (8) - 8-0

8. Yale (7) - 7-2

9. Weleetka (NR) - 7-2

10. Keota (10) - 6-1

Class C
1. SW Covenant (1) - 8-0

2. Tipton (2) - 7-2

3. Buffalo (3) - 9-0

4. Coyle (4) - 6-2

5. Pond Creek-Hunter (5) - 8-1

6. Tyrone (6) - 6-2

7. Paoli (7) - 9-1

8. Graham-Dustin (9) - 9-0

9. Medford (10) - 5-3

10. Covington-Douglas (9) - 6-4

() - Last week's ranking
*Photo courtesy of Jason Elmquist/Stillwater