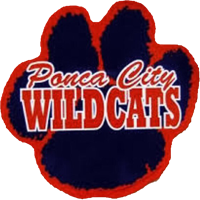 Ponca City Wildcats
Ponca City, OK 74601
Football
Boys Basketball
Girls Basketball
Baseball
Fastpitch
Boys Soccer
Girls Soccer
2017-2018 Football Schedule
Record: 0-10 | Unranked
@ Sapulpa
L
48-24
11/2
vs Booker T Washington
L
7-27
10/26
@ Bartlesville
L
49-35
10/18
vs Sand Springs
L
14-35
10/12
vs Bixby
L
20-57
10/5
@ Shawnee
L
32-27
9/28
@ Muskogee
L
16-7
9/21
vs Collinsville
L
0-28
9/14
@ Guthrie
L
28-14
9/7
vs Enid
L
13-20
8/31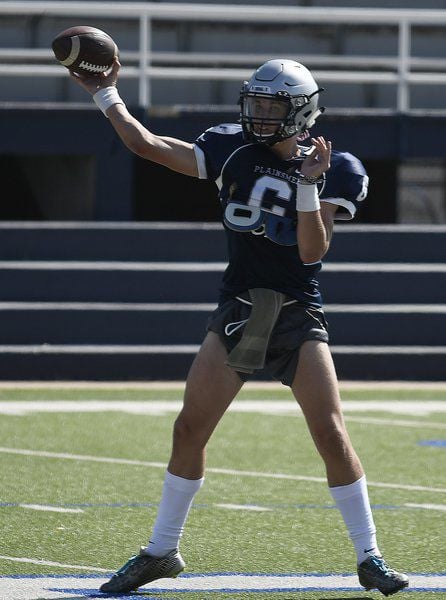 Football | | Dave Ruthenberg | Enid News & Eagle
Going over last week's 57-19 opening night loss to Guthrie — particularly the spate of killer turnovers — Plainsmen head football coach Steve Hayes felt the Plainsmen lost their opener more than the Bluejays won the game. "(In high school football) it's not really the team that wins the game, it's the team that doesn't lose it," Hayes said while giving Guthrie credit for not making critical mistakes. "If we don't play well (Friday night at Ponca City), it's going to be trouble. They're definitely good enough to beat us if we don't play well, but if we play well we should be fine."
|

Ben Johnson
Look back at 2017
2017 district champs
6AII-1: Midwest City - The Bombers parlayed a narrow overtime loss to Booker T. Washington into an unbeaten run through 6AII's District 1. Midwest City's only challenge in district play was a six-point victory over Lawton in late September, and from there the Bombers claimed their seventh district title since 2007. But on the verge of advancing to the title game, Midwest City was upended by Bixby.
6AII-2: Booker T. Washington - Not a single team was able to put forth a sustainable challenge for the Hornets in district play. Booker T. Washington averaged 47.7 points per game against district opponents, and that was after posting three straight 63-point showings to begin 6AII-2 play. The playoffs weren't much different for the Hornets. Blowout wins over Putnam City and Lawton segued to a title game, where the Booker T. Washington knocked off Bixby, 28-21.

Talking title game: Booker T. Washington 28, Bixby 21