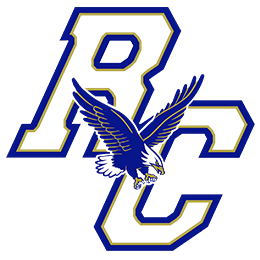 Rejoice Christian Eagles
Owasso, OK 74055
Football
Boys Basketball
Girls Basketball
Baseball
Fastpitch
Boys Soccer
Girls Soccer
2017-2018 Football Schedule
Record: 13-0 | Rank: 3
vs Christian Heritage


OSSAA Semifinals at Cushing HS

L
34-13
11/30
vs Crossings Christian


OSSAA Quarterfinals

W
14-33
11/23
vs Gore


OSSAA 2nd Round

W
40-14
11/16
vs Pawhuska
W
41-8
11/9
vs Colcord
W
64-14
11/2
@ Afton
W
16-62
10/26
vs Commerce
W
56-38
10/18
@ Quapaw
W
13-61
10/12
vs Ketchum
W
69-0
10/5
vs Fairland
W
54-0
9/28
@ Oklahoma Union
W
19-42
9/21
@ Haskell
W
28-61
9/14
vs Kiefer
W
38-8
9/7
@ Crossings Christian
W
20-21
8/31
|

Ben Johnson
Brent Marley worked tirelessly to circulate Andrew Crow's game film. Rejoice Christian's head coach wanted Crow, his star running back and defensive back, to receive the attention he was due.
It finally paid off Wednesday.
Crow's accomplishments landed in the lap of Drew Hill, director of player personnel at the University of Oklahoma. From there, it didn't take much time for OU to extend an invitation Crow's way.
Now Crow will head to Norman in the fall, tweeting his commitment to the Sooners on Wednesday.
XXJANKEINS

"After countless phone calls from several people, mainly Coach Marley, I was able to get my film, state and accomplishments in front of Coach Hill and the staff at OU," Crow told Skordle. "(Hill) contacted me after, and we went from there."

Crow will serve as a walk-on for the Sooners, but it's the goal Crow had in place all throughout his senior year at the small private school in Owasso.
"Playing at OU has always been a dream of mine," said Crow, who rushed for 2,620 yards and 48 touchdowns his senior year. "I can't put into words how blessed I am to be able to play at such an amazing program, and I think I'll be able to show my skill set and make an impression when the opportunity comes."
All of it is pretty remarkable, considering a harrowing night Crow endured in November. During the week leading up to Rejoice Christian's Class A semifinal matchup with Christian Heritage, Crow was in a car accident that left his vehicle totaled. 
Crow was able to play, but the soreness was palpable throughout the entire game against the Crusaders.
"The car wreck was very traumatic, and I still can't believe I walked away from the crash unharmed that night," Crow said. "I just kept trusting God that if football was meant to be in my future then it would be and he provided."
Crow will head to OU after helping the Eagles' basketball team with the 2A state championship. But when asked to quantify where the OU commitment ranks, Crow said it stands in a category by itself.
"It's hard to compare this one," he said. "My teammates and coaches were always a huge reason for my high school awards. This is an amazing accomplishment, for sure, so I feel like it's the cherry on top to finish out my amazing high school career."
|

Ben Johnson
It's that time of year again. Summertime has arrived, and high school sports fans are left waiting for more games in August. But fear not! The Publics and Privates OKpreps Podcast will help get you through the slow months.
This week the guys recap some state tournament baseball, including Edmond Santa Fe and Pryor winning titles for the first time for both programs. The guys also look back on the memorable moments from the 2018-2019 athletic season, including some cross country, football, basketball and much more.
The podcast closes out with Swisher breaking down this week's Skordle Shootout in Cushing. A solid field of small school hoopsters will be at Cushing Middle School, and Swisher gives you all the details you need to stop by and watch some basketball.
We'd welcome your feedback! Tweet at us - @michaelswisher & @benjohnsontul
|

Michael Swisher
If you need to get your basketball fix early this summer, Cushing might be just the spot for you this Saturday.
The inaugural Skordle Shootout team camp will take place Saturday, June 8, at Cushing Middle School and will feature 12 straight hours of basketball action simultaneously on two courts. The day full of roundball action is sponsored by Sons of Ireland Basketball.
Skordle Live will be a big part of the event as every game played on Court 1 will be live streamed.
That's 18 games beginning at 9 a.m., with the last one slated for an 8:20 p.m. start.
The games (See complete schedule below) can be watched on your Skordle App or on Skordle.com. If you can't be in Cushing or even watch it live on your device, you can still keep up with scores on your Skordle App. All the scheduled games are already loaded into the app.
On top of that, Skordle personalities will be on hand to interview players and coaches throughout the day. Those interviews will be made available on the app and website later in the week.
As far as the teams involved: It's a who's who of small-school basketball powers.
Here's a list of GIRLS teams scheduled to take part:
Cashion - One of our first chances to see the team under new head coach Andrea Taylor
Cushing
Dale - 2019 2A runner-up in Eric Smith's first season as head coach
Varnum - 2019 Class B champ
Kingston - 2019 3A quarterfinalist and 2018 runner-up
Calumet - Knocked on door of Class B state tournament
Garber - Reached Class A area tournament
Perry

Shattuck - Reached Friday of area; pushed Seiling in regional final
Chisholm - Ever improving in 3A as Tana Gragg enters third season
Lomega - 2019 Class B semifinalist that owns more gold balls than any girls program
Sulphur - 2019 3A quarterfinalist
And the BOYS:
Cashion - Made some strides in 2019 with young squad
Cushing
Dale - Ranked No. 1 in 2A for part of 2019 before losing in quarterfinals

Varnum
Kingston - Dominant 3A state champ in 2019
Calumet - Class B runner-up in 2019, could move to Class A this year
Garber - Made run to Class A state tournament in 2019 and also….Will Jones
Perry - Veteran coach Brandon Hight had best Maroon squad in several years, reaching top-eight in Class 3A and earning spot in area championship
Adair
Rejoice Christian - Caught fire at the right time and claimed the Class 2A title
Okemah - Won 21 games and got to 2A quarterfinals
Minco - Impressive season ended in 2A semifinals
Obviously those were last year's results and these are different teams. Some big-time contributors have moved on and others will be asked to step up.
But that's what team camps are for - to get a glimpse of the future, to see who's ready and who's got some work to do.
So make your plans. Join us in person in Cushing…or join us on your app or online.
Either way, it's going to be wall-to-wall basketball featuring some teams with legitimate state tournament aspirations in 2020 and you won't want to miss it.
Additional information:
Cushing Middle School location:
512 S. Harmony Road
Cushing, OK 74023
Admission:
$5 for adults
$2 for children
$3 for veterans and senior citizens